Last Updated on April 22, 2021 by Chef Mireille
Spanish Tapas Crostini – a variety of ingredients inspired by Spanish cuisine top slices to toasted baguette for open faced party appetizers!
Basically the Spanish version of Italian Bruschetta.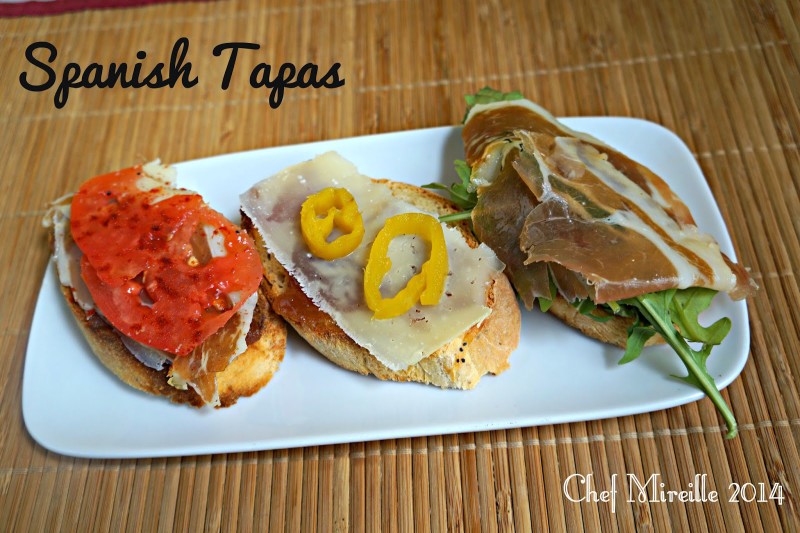 This post may include affiliate links.
One of the suggested bread's for this month's Tame the Yeast theme was a French baguette. Since I already have a baguette recipe posted, I instead chose to post this tapas post which is a great way to utilize baguette. This post was originally planned during September's Around the World mega marathon, however I changed my mind and posted Basque Stewed Chicken instead for Spain.
Although there is little evidence of the Moors' rule in modern day Spain, one area that their influence remains is in Spanish cuisine. In addition to the ingredients used below, dates, figs and olives are also common ingredients used in Spain. Where the Middle East/Arabs have meze, Spain has tapas. Instead of having a main dish, meals will often consist of many small dishes. There are many Spanish tapas bars which only sell liquor and small plates.
I used ingredients common in Spanish cuisine to create these tapas that are indicative of what you would find in a Spanish bar or cafe. Serrano ham is Spain's answer to proscuitto and is abundantly used in their foods. Smoked paprika is an ingredient that the Spanish love and it is used liberally in their cuisine as well. A few months ago I visited El Cid, a Spanish restaurant here in New York. For a look at some of the tapas I enjoyed there, see here.
For the bread utilized in these tapas, I used this bread recipe as the spices and herbs used add a Spanish/Moorish elements to the flavor of the baguette.
Now it's to create a variety of crostini toppings for both Vegetarians and Meat eaters!
Crostini #1:
quince paste (also known as membrillo)
Manchego cheese
Serrano ham
tomato slices
smoked paprika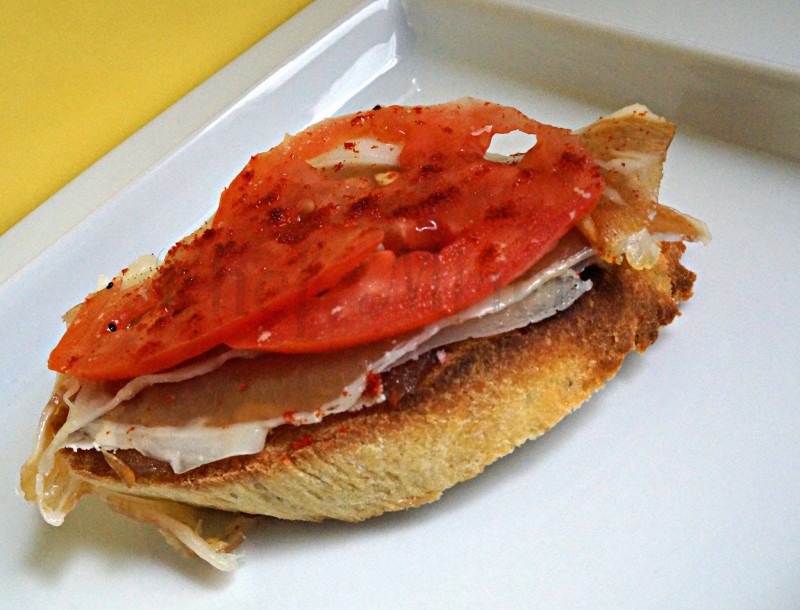 Crostini #2:
herb infused olive oil
arugula
Serrano ham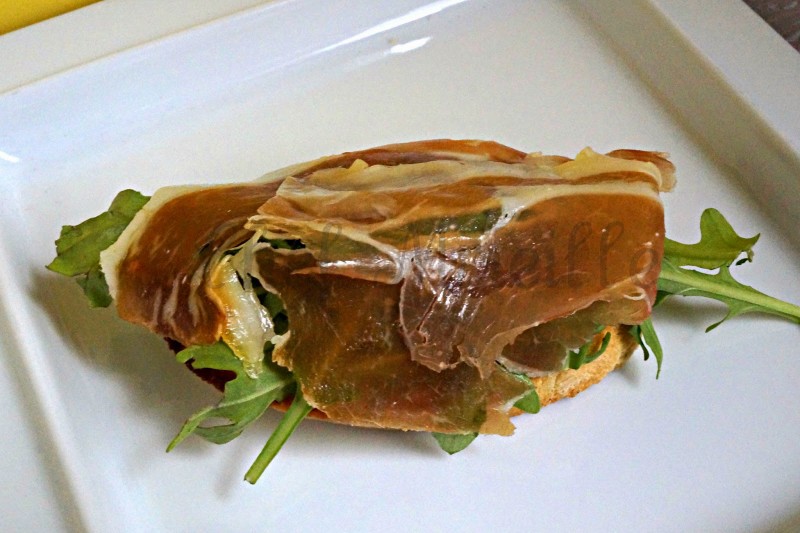 Crostini #3:
quince paste
Manchego cheese
pickled banana peppers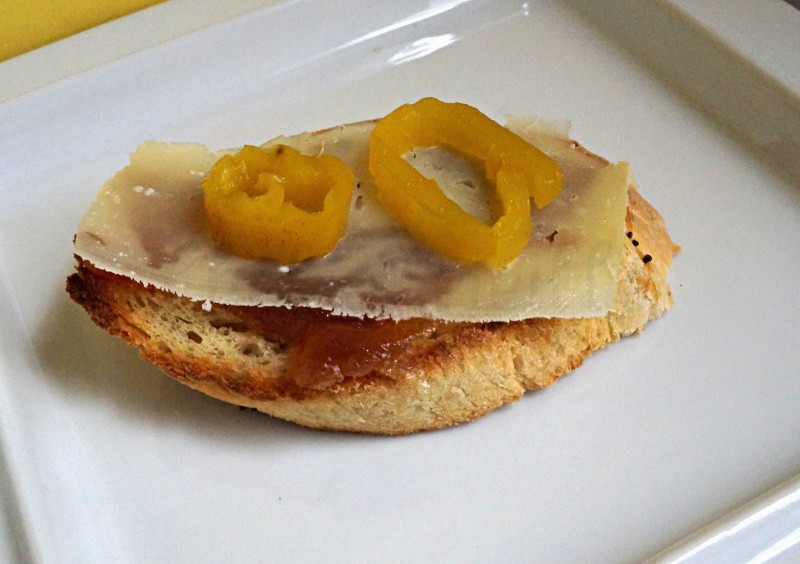 Enjoy with a glass of Spanish wine!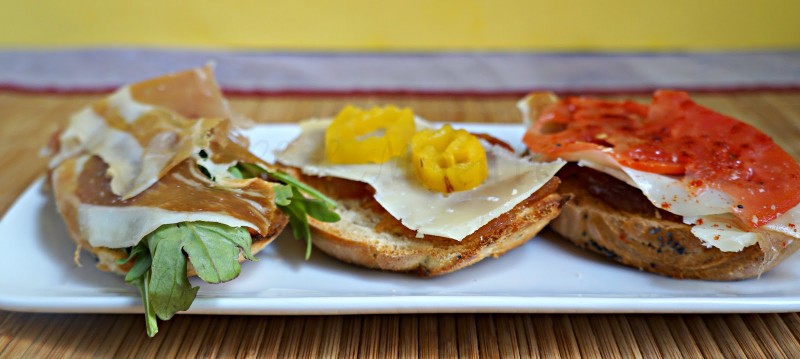 Spanish Crostini Tapas
A variety of crostini ideas for both Vegetarians and meat lovers. The Spanish interpretation of Italian bruschetta.
Ingredients
Crostini #1:
quince paste

also known as membrillo

Manchego cheese

Serrano ham

tomato slices
Crostini #2:
herb infused olive oil

arugula

Serrano ham
Crostini#3:
Manchego cheese

pickled banana peppers
Did you try this recipe? Leave a comment below.
Please follow me on Instagram @chefmireille or tag me #chefmireille with your pics! I'd love to share them!
Don't forget to visit the RECIPE INDEX with over 1000 recipes from around the world including lots of Vegetarian Recipes and Gluten Free Recipes!