Last Updated on June 17, 2021 by Chef Mireille
Remoulade Sauce, also known as Remoulade Dressing is a tangy sometimes spicy flavored sauce that is so useful and versatile and super easy to put together in just a few minutes.
Used liberally in the cuisines of the American South especially New Orleans and throughout Europe, it is especially popular when paired with seafood, but it's just as good to serve with burgers and fries!
Although there are a few base ingredients, there is quite a bit of customization, so you can quickly adapt this easy recipe to your own palate.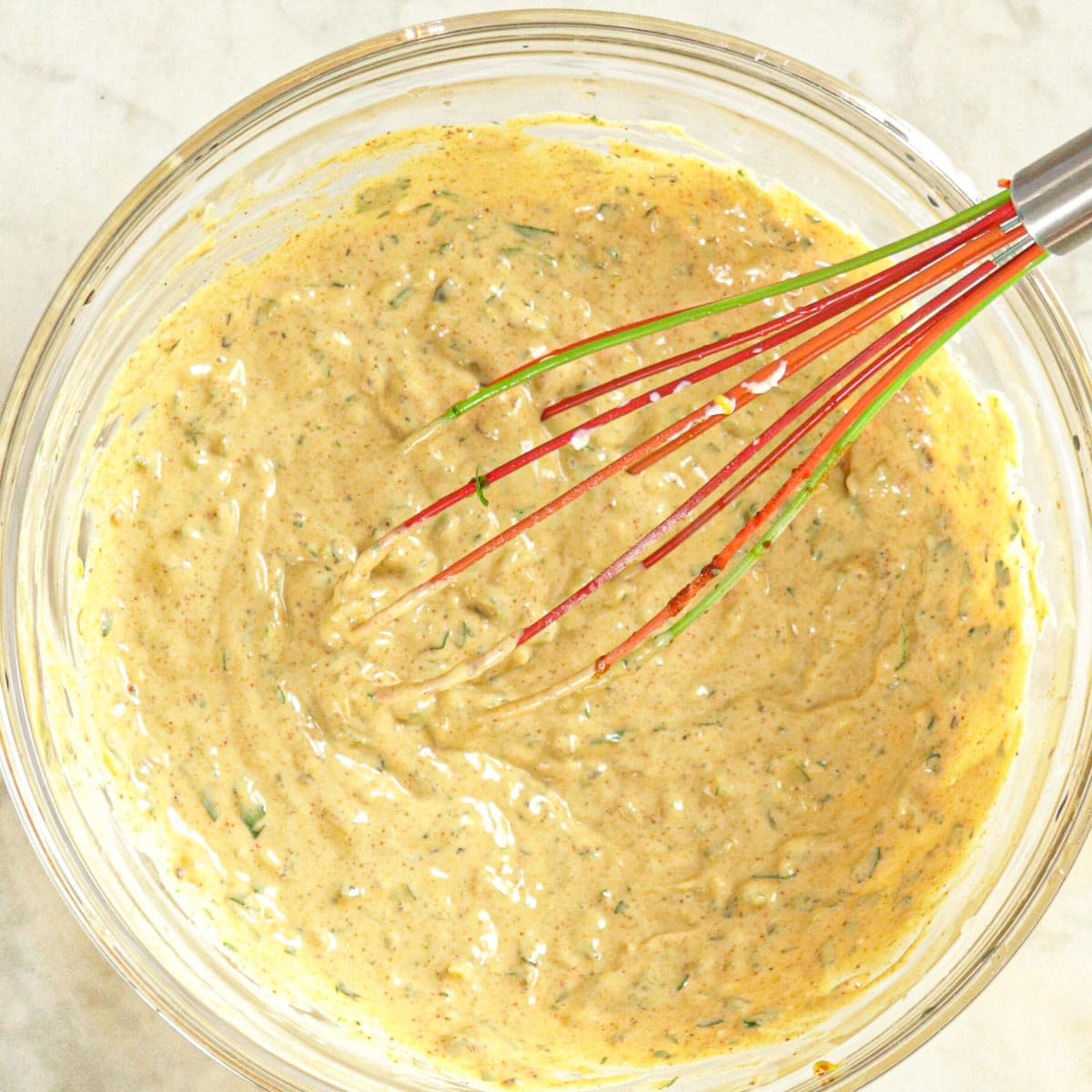 This post may include affiliate links.
What is remoulade?
It's basically mayonnaise with all the trimmings – like a car with neon rolling lights & rims.
Remoulade actually originated in France and comes from the word for horseradish in a northern French dialect.
Throughout northern Europe in countries that include Poland, Denmark, Belgium and Iceland, there are many variations that can include a wide variety of ingredients like:
curry powder
cabbage
cauliflower
shallots
capers
gherkins
hard boiled eggs (also sometimes used in the New Orleans version)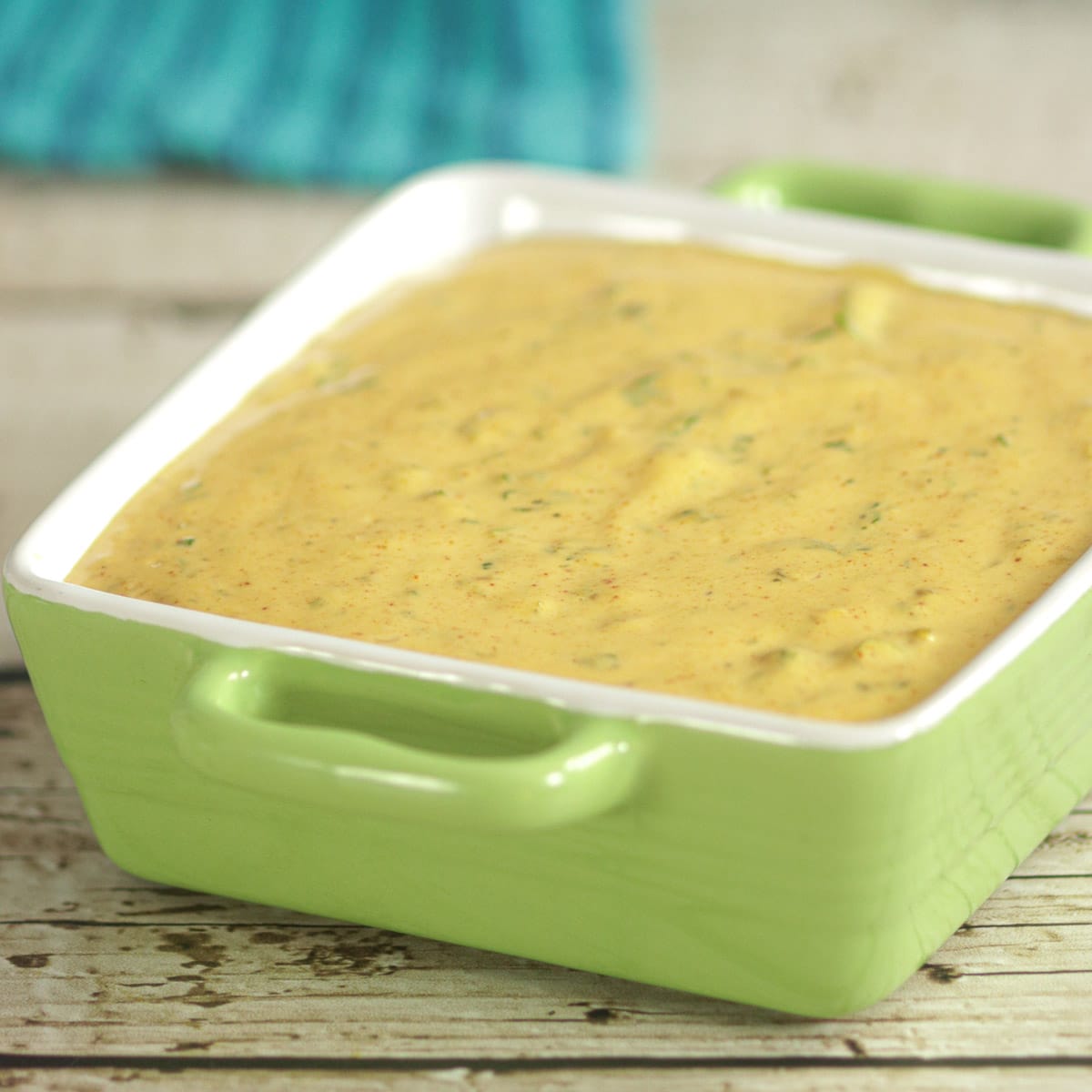 Just like how we often pair it with seafood here in America, there it is the same. However, it is also served in other ways, so how do they utilize Remoulade Sauce in European countries?
What does remoulade sauce go with?
Frankfurters
Open Faced Sandwiches
Roast Beef Sandwiches
Burgers
Fish & Chips
So with all this variation, where to start…
What are the essential ingredients for Remoulade Dressing?
mayonnaise
something tangy and acidic – pickle juice, capers, worcestershire, etc.
something spicy – horseradish, grain mustard, etc.
All other herbs and seasonings can vary from country to country.
So this in my version of American Style Creole Easy Remoulade Sauce, but you can really customize it to your own palate. If you prefer less spice, you can instead make it in the style of Cajun Remoulade Sauce and use ketchup instead of smoked paprika, Creole seasoning and cayenne pepper.
So you might wonder here in America – What is remoulade sauce good on?
10 Ways to use Remoulade Sauce
Here are a variety of ways you can incorporate remoulade sauce into your favorite recipes or use as an accompanying dipping sauce.
Po Boys
Crab Cakes
Dipping Sauce
Burger/ Sandwich Spread
Deviled Eggs
French Fries
Potato Salad
Egg Salad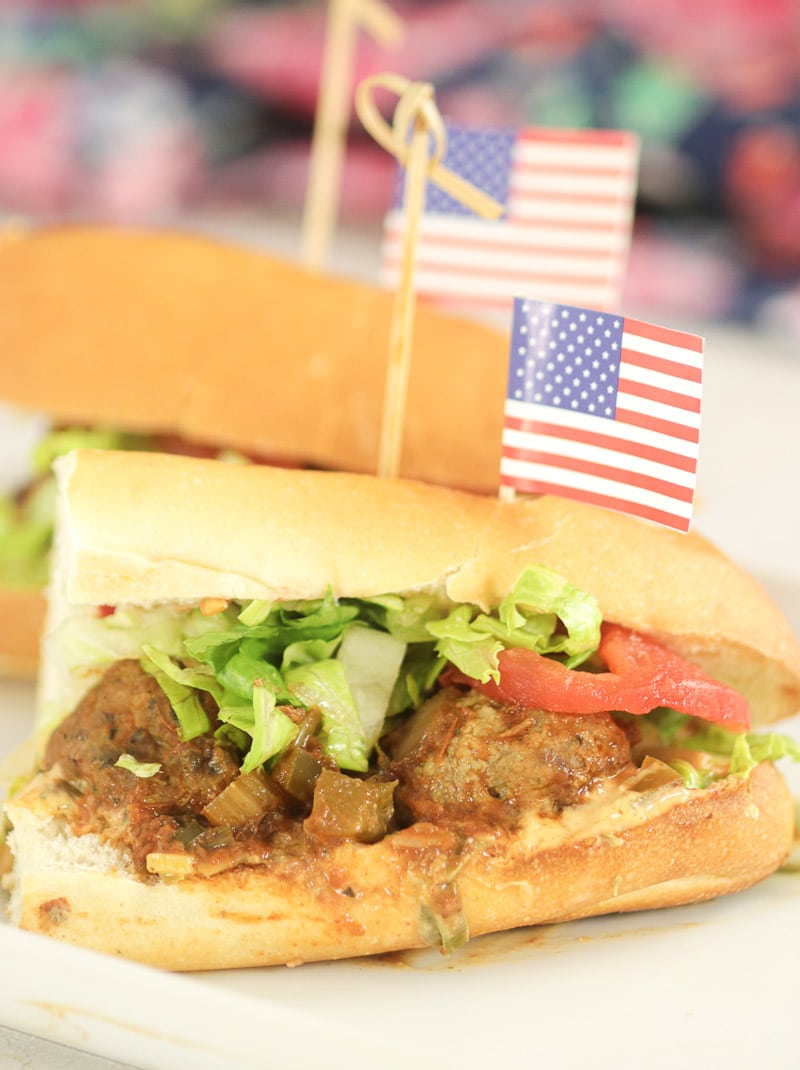 VIEW REMOULADE RECIPE AS A WEB STORY
Remoulade Ingredients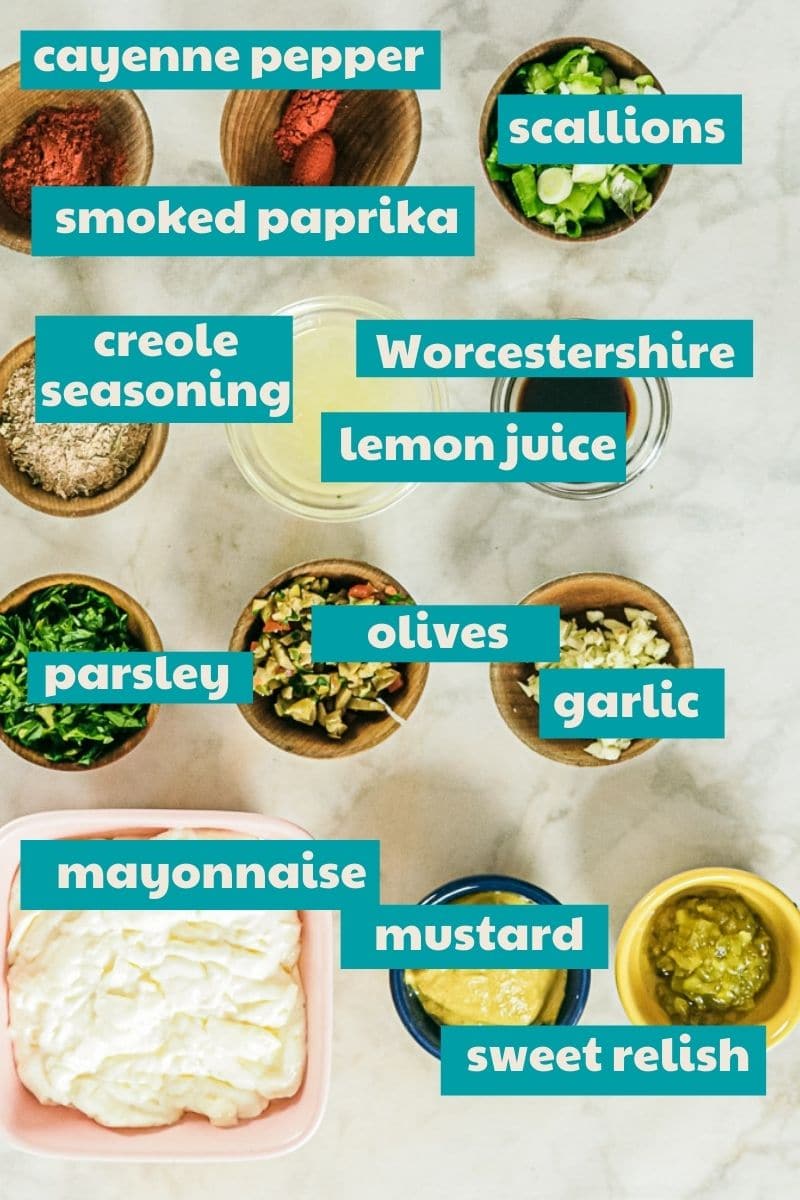 mayonnaise – essential as it is the base of Remoulade Dressing
spicy brown mustard – this is what provides the spice – horseradish is also often used. In New Orleans, they would use Creole mustard.
freshly squeezed lemon juice – for tangy flavors – vinegar can also be used
garlic – always use fresh garlic – not garlic powder
olives – capers or chopped pickles can also be used
worcestershire sauce – more tang – pickle juice is usually added also
smoked paprika – for color and flavor – ketchup is sometimes used in Cajun versions
cayenne pepper – extra spice used in Creole Remoulade Dressing
Creole seasoning – my Creole Spice Mix recipe here includes both a mild Cajun version and a spicy Creole version
parsley
scallion – chives or thyme can also be used
salt
Have you tried instacart yet? It's how I get all of my fresh grocery items delivered within 2 hours!
This Easy Remoulade Sauce Recipe requires virtually so prep, except chopping a few aromatics. Then you basically dump everything in a bowl and mix.
This easy recipe can easily be put together when you need a quick sauce to go with any of your favorite foods. However, some ingredients should be added before others.
How to make Remoulade Sauce
Combine the mayonnaise and mustard.
Add the Worcestershire and lemon juice.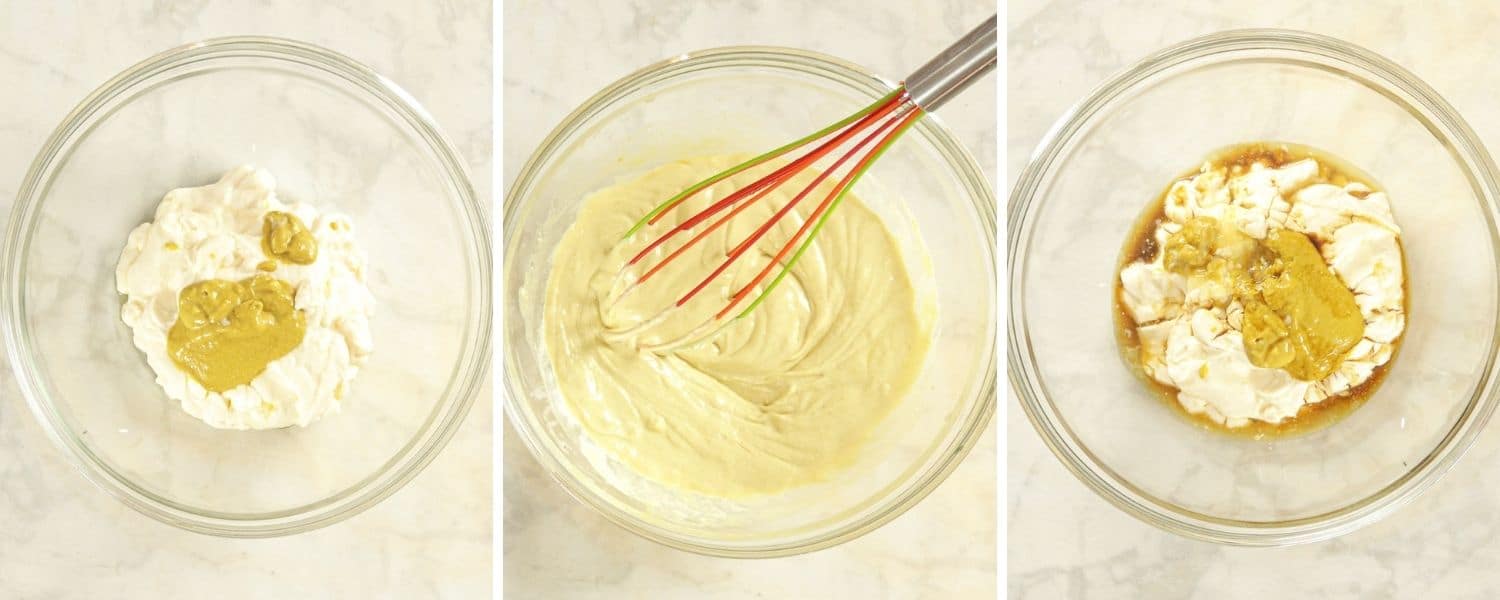 Add all of the other ingredients.
Mix until thoroughly combined.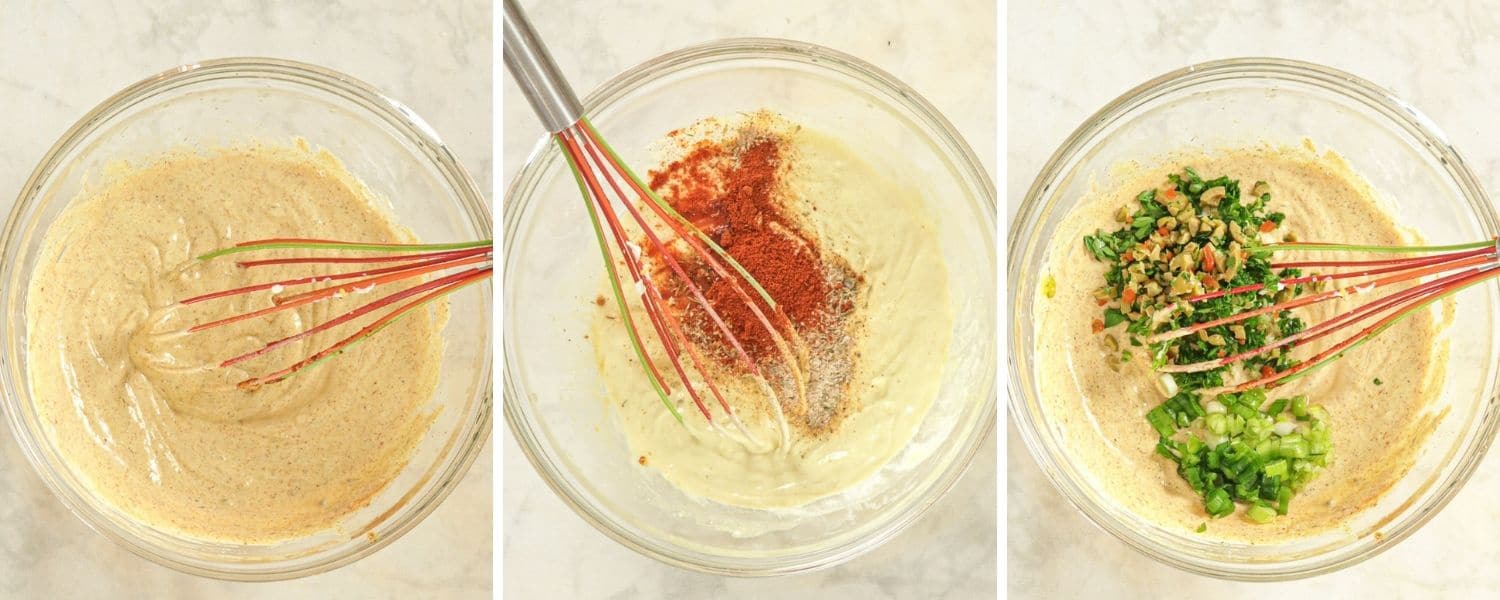 Leave in the refrigerator for at least ½ hour for the flavors to develop.
With so much variation and customization possible, there really is no reason why you won't love the sauce. You can adjust the seasonings per your personal penchant for tang and spice…or not…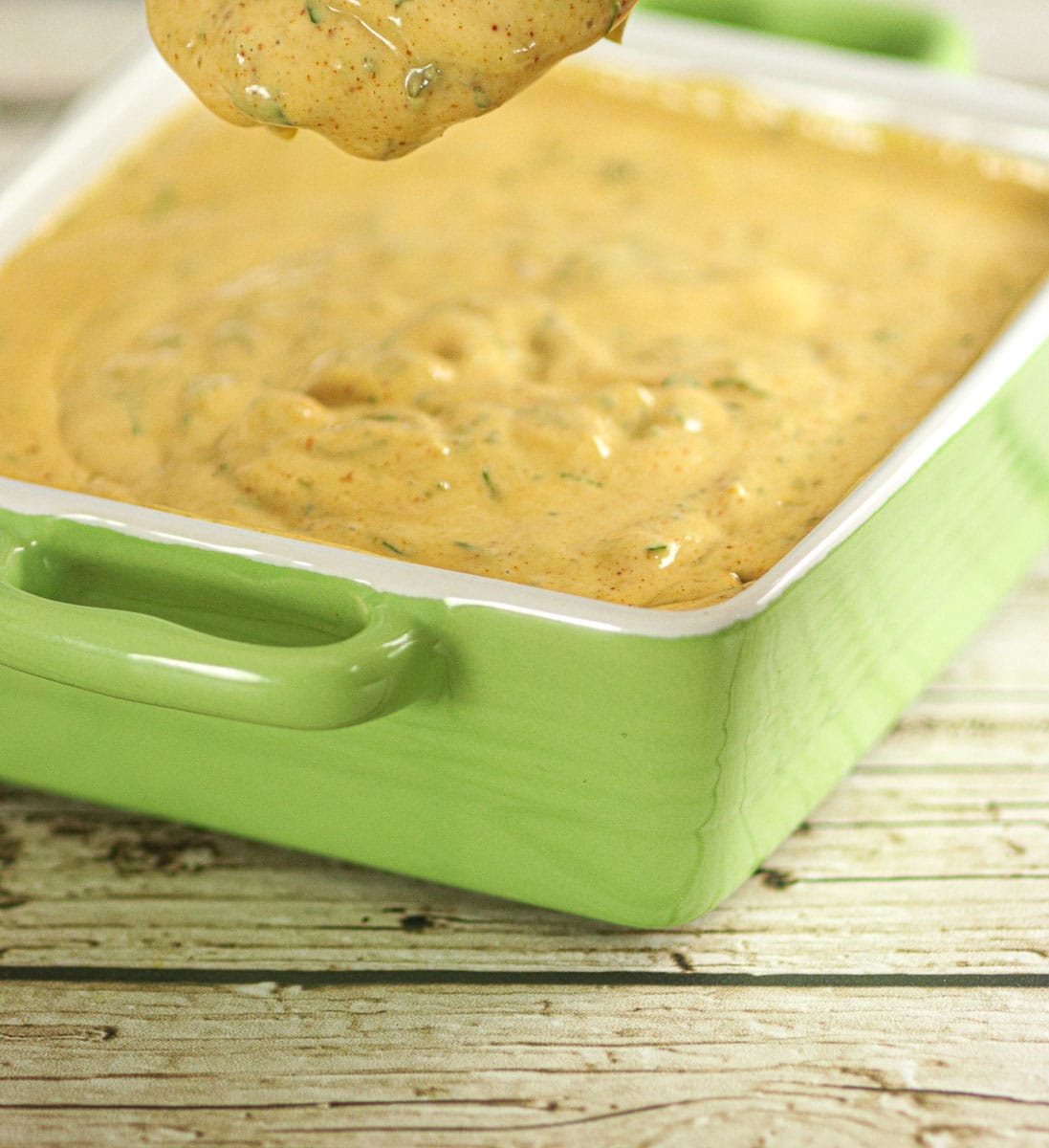 Easy Remoulade Sauce
Remoulade is such a versatile sauce on anything from sandwiches to egg salad to dipping sauce for fried foods.
Instructions
Whisk together the mayonnaise with the mustard until thoroughly combined.

Add the worcestershire and lemon juice. Mix until well combined.

Add smoked paprika, cayenne and Creole seasoning.

Add the garlic, olives, sweet relish, parsley and scallions.

Mix until thoroughly combined.

Taste first and only add salt, if needed.

Leave in the refrigerator for at least 30 minutes for the flavors to develop.
Notes
Other ingredients that may be included:
pickle juice
horseradish
ketchup
vinegar
finely chopped hard boiled eggs
Nutrition
Calories:
162
kcal
|
Carbohydrates:
2
g
|
Protein:
1
g
|
Fat:
17
g
|
Saturated Fat:
3
g
|
Polyunsaturated Fat:
10
g
|
Monounsaturated Fat:
4
g
|
Trans Fat:
1
g
|
Cholesterol:
9
mg
|
Sodium:
269
mg
|
Potassium:
39
mg
|
Fiber:
1
g
|
Sugar:
1
g
|
Vitamin A:
433
IU
|
Vitamin C:
2
mg
|
Calcium:
9
mg
|
Iron:
1
mg
Did you try this recipe? Leave a comment below.
Please follow me on Instagram @chefmireille or tag me #chefmireille with your pics! I'd love to share them!
Don't forget to visit the RECIPE INDEX with over 1000 recipes from around the world including lots of Vegetarian Recipes and Gluten Free Recipes!