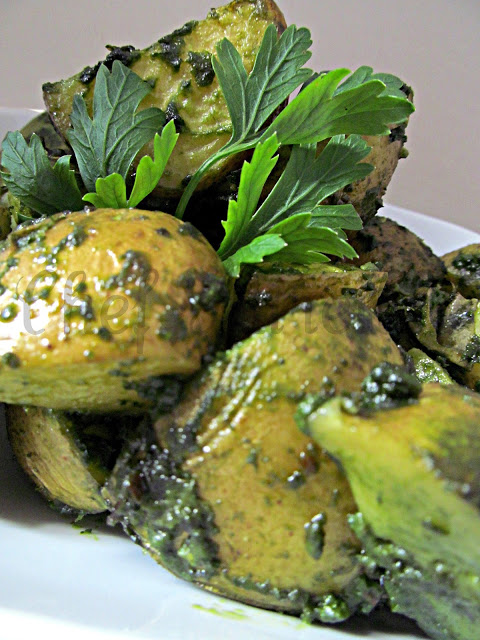 Blogging Marathon #19
Theme: Cooking with Greens
Gremolata is an Italian topping that usually consists of parsley, lemon zest and garlic. It is often used on meats or bruschetta. Inspired by gremolata and pesto, I created these spinach pesto potatoes.
Spinach Pesto Potatoes
(click here for printable recipe)
Ingredients:
2 lbs. potatoes, cut into evenly sized large pieces (my potatoes were small, so I only quartered them)
zest of 2 lemons, chopped
6 tablespoons olive oil
3 cloves garlic
3 cups spinach leaves
1/4 cup parsley
1/2 teaspoon salt
1/4 teaspoon crushed red pepper
Preheat oven to 400 F.
In a food processor, puree spinach, parsley, garlic and olive oil.
In a large bowl, combine potatoes with the spinach puree. Add lemon zest, salt and pepper. Toss well.
Transfer to a casserole dish.

Bake for 40 minutes.
Full of garlic and lemon flavor, these are a perfect accompaniment to any meal!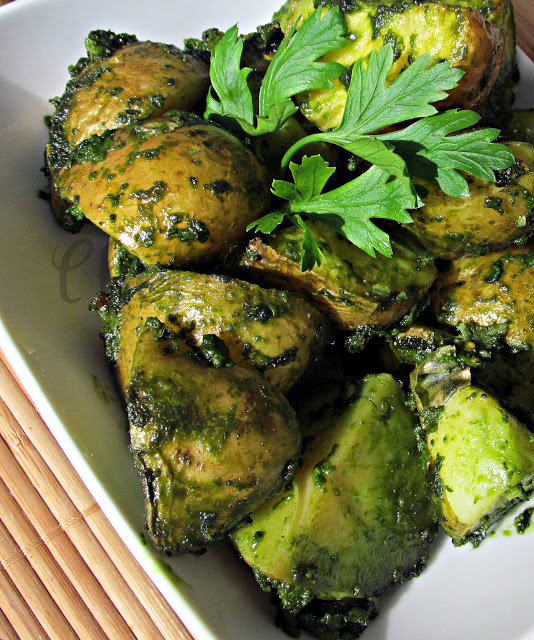 Check out the Blogging Marathon page for the other Blogging Marathoners doing BM#19
Sign up for our updates!
Subscribe to get our latest content by email and get your FREE Pantry Cheat Sheet - Learn the basics to cook any International cuisine!