Last Updated on November 19, 2019 by Chef Mireille
International Travel Tips to Save Money
Find out how you can travel cheaper internationally! Yes you can afford international travel!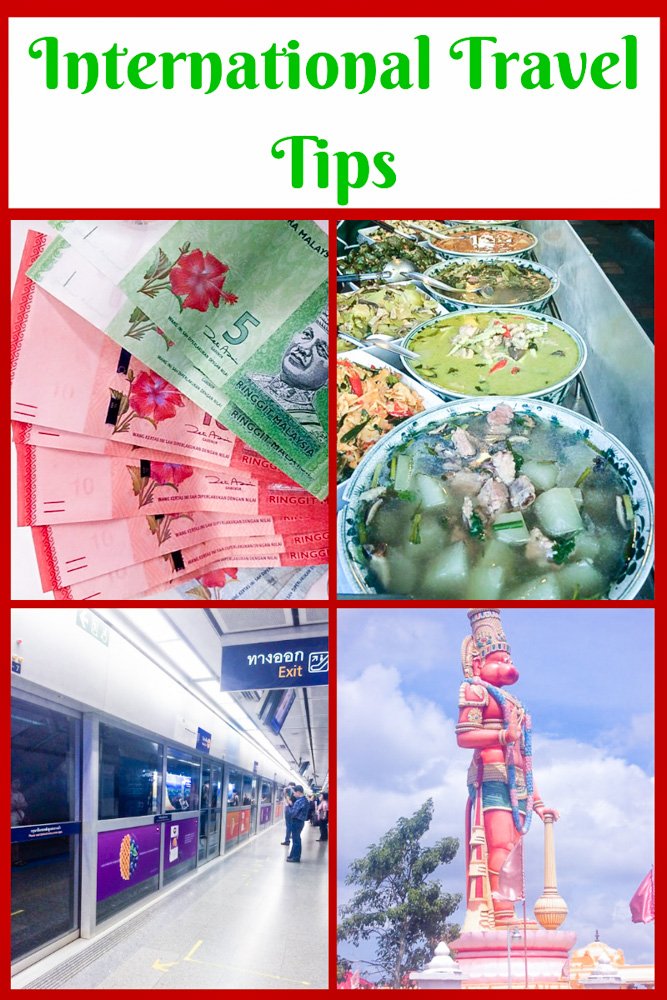 Many people often think traveling internationally is more expensive than domestic. Thinking it is out of budget, international travel is often not even considered. However, there are many factors to consider and it might surprise you it is often cheaper to travel to the other side of the world than within your own country.
Generally speaking, lodging and food can be very expensive in Europe and the United States. Although the cost of flights to further destinations like Asia or Africa will be more, you will often spend less for the whole trip because these other costs are so much less.
Knowing how to travel on the cheap, you can travel internationally without breaking the bank.
Here are some tips to help you get the most bang out of your buck, to be able to afford to travel internationally.
Planning
The further in advance you are planning your trip, the more time you have to research accordingly.
For international trips, there are more logistics to consider like visas, passports, etc. Starting to plan at least 3 months in advance is a good benchmark to give you enough time to get all the logistics in place.
This will give you the time to get the best price on flights, hotels and more.
Need help planning your trip – Check out my Trip Planning Services!
Destination
There are several things to consider when deciding upon the destination.
Consider what kind of vacation you prefer. What kind of traveler are you? Here are a few questions to prompt your decision.
Do you like to do nothing but lie on the beach all day with tropical drinks and an occasional swim in the water?
Do you like nature hike's?
Are you interested in volunteering while you are on vacation?
Would you like your kids to learn a little something while on vacation and would like to visit historical or UNESCO sights?
Do you prefer bustling cities with thriving food scenes, museums and theater?
Are you an adventure traveler? – Zip lining, Rock Climbing, Scuba Diving, etc.
Spirituality – Do you like to visit temples or perhaps a meditation/yoga center?
Traveling on the cheap is easier in Asia, Africa and South America. I highly recommend researching some of the countries in these regions that match up to your vacation preferences.
Download your FREE Trip Planning Guide below!
Flights
When researching flights, since you are starting so far in advance, be flexible.
Check out the cost for different times of the day, different departure days, different connection cities.
In addition to flight aggregator sights, check the airline websites directly. After finding out which are the primary airlines that go to your destination from the aggregator sites, you can check out the airline websites. They are often less money than using websites like Sky Scanner, Momondo, Expedia or Booking.com
Check the rates on different days of the week. I have often found Wednesdays to be the best day to purchase tickets, however this is not a steadfast rule.
Lodging
Before you get to lodging, you must consider the safety of the country you are visiting, especially if you are a woman.
Not every country is safe to visit as traveling women. Again, research is necessary. Read posts from travel bloggers or travel websites on the destination in mind.
Don't just read one review because people have different life experiences that often bias their opinions. Read several reviews and take the majority opinions as fact. There's always going to be one hater, so just throw their opinion away if everyone else's is positive.
Next consider what are your requirements for lodging. What are the most important amenities to you? The less amenities you require, the more options you will have.
Consider which of these amenities is the most important to you!
Close to public transportation
Free Internet/ Wi Fi
Laundry Services
Pool
Restaurant
24 hr. Room Service
Airport Transfer
Breakfast Included
Child Care
Spa
For example, I stayed at a hotel in Bangkok, The Atlanta. Not one of the luxury hotels, but had the basic amenities most would require in Bangkok – air conditioned, free wi fi, basic restaurant, laundry service, a pool and close to public transportation.
This hotel with rustic, old fashioned decor (I don't think it's changed since the hotel opened in 1952) only cost my two travel companions and I $72/night for a 2 bedroom suite. That worked out to $24/night/per person! FOR A SUITE!
I don't think I can get a hotel with all of these amenities at that price anywhere in the US!
This hotel is also a cat sanctuary, so a great place to stay – as long as you're not allergic to cats!
One of the most important costs can be hotel transfers. Often, airports are quite a distance away from the city center or your hotel. Find out if the hotel has complimentary or flat fee airport transfers or research average price of a taxi from the airport to your hotel. Maybe the airport has a train to the city?
Read reviews on Booking & Trip Advisor. Booking.com is one of my favorite research websites. You are able to communicate with the hotel directly and ask any questions and can easily cancel if you change your mind.
Don't forget to research hotel alternatives – B&B, Hostels, Couch Surfing, Home Exchange are just a few!
Food
Paying for meals can sometimes depending on the place, be the most expensive part of your trip. Cities with street food cultures will be the cheapest cities to eat in.
If you eat local cuisine, you can easily eat cheap!
Again, I am referencing my Thailand trip. I spent approximately $20/day on food in Bangkok, unless I wanted to visit a special restaurant for a treat. What was a typical day for $20?
A big bowl of Khao Soi (Chicken Curry Noodle Soup) for breakfast for a few dollars and then a light dinner (i.e pineapple fried rice or a Thai omelette) and a snack, with a few bottles of fresh fruit juice or an ice cream throughout the day.
As you can see, by spending a fraction of the cost on lodging and food than I would if I traveled domestically within the US, the extra cost in airfare is mitigated.
A week in Thailand costs less than a week in California!
Transportation
Visiting cities with good public transportation systems like Bangkok and Singapore make travel within the city inexpensive.
RELATED: Getting Around Bangkok – Public Transportation Guide
Asia has some of the most reliable and efficient public transportation systems. This is another way you will save money, than if you travel within the United States.
Many destinations also have bike rentals or moped rentals, which are more cost efficient options.
No car rental necessary!
TRAVEL INSPIRATION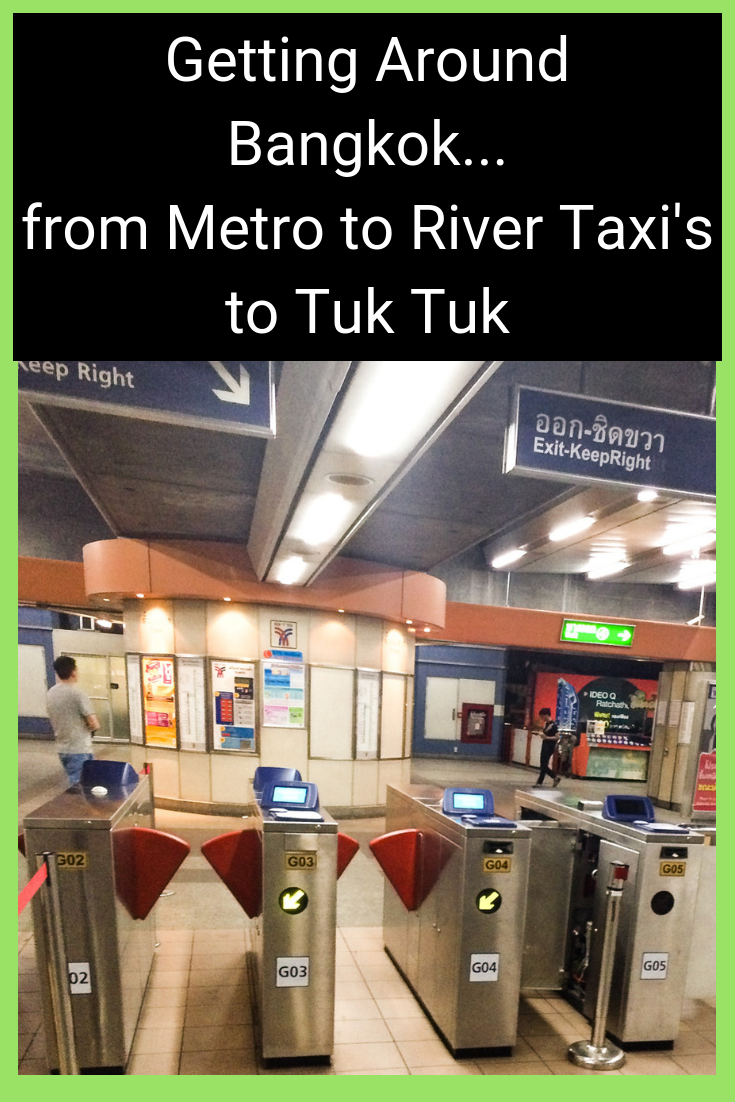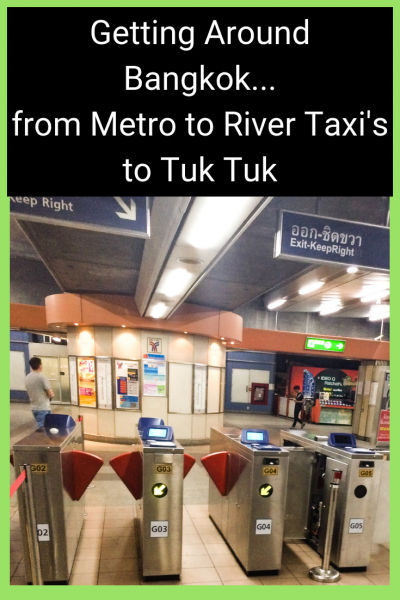 Getting Around Bangkok – Public Transportation GuideHere are all the options for getting around Bangkok…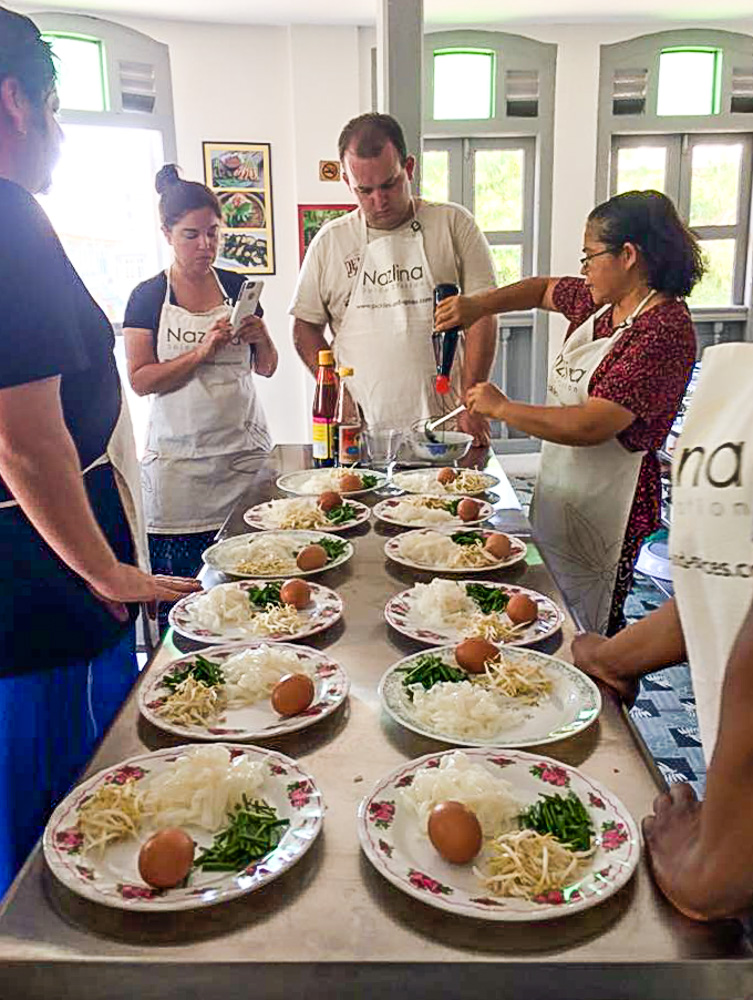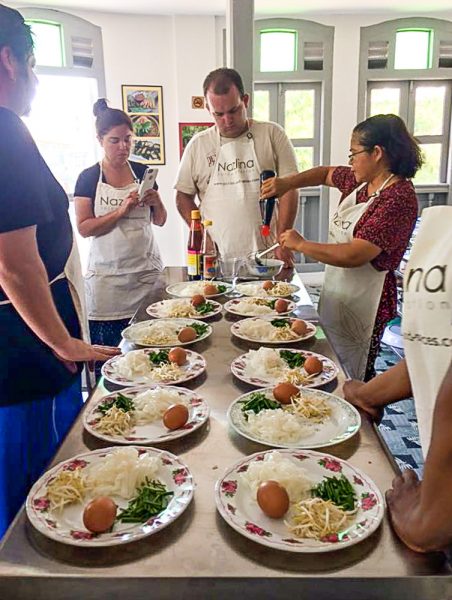 Nazlina's Cooking ClassA hands on cooking class and market tour is one of the best…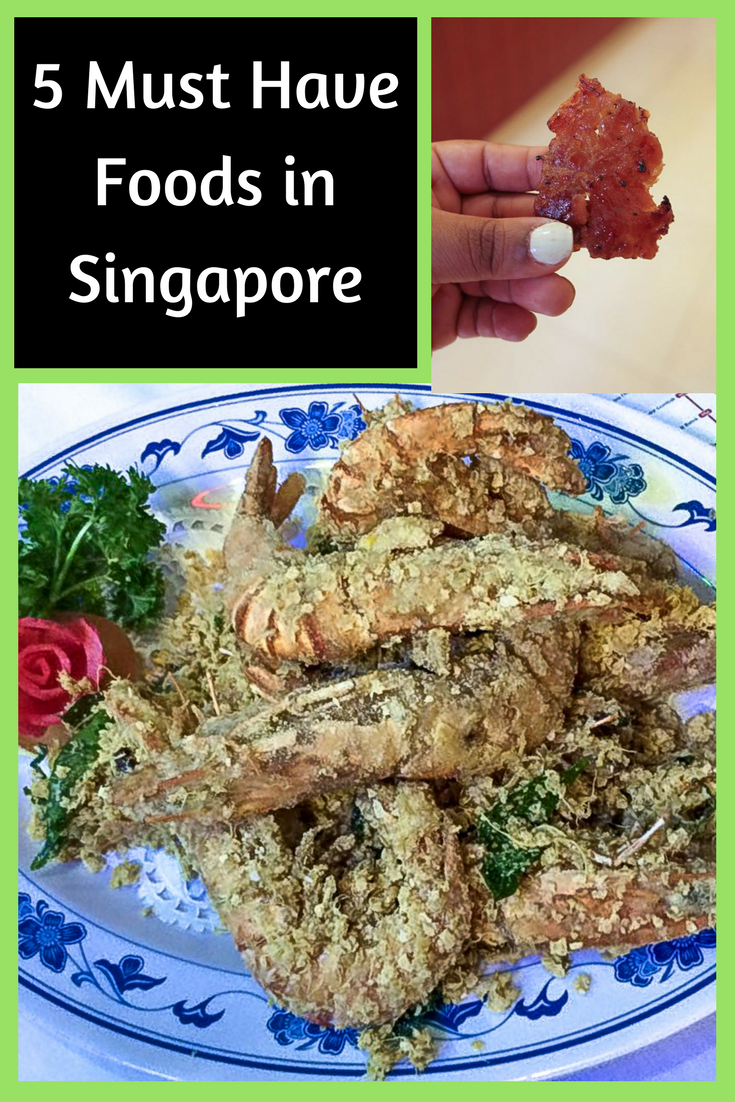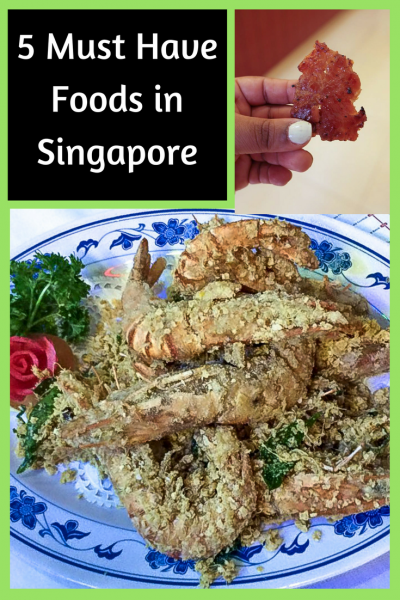 If all you is 24 hours in Singapore, follow this food guide to make sure…