Last Updated on February 28, 2020 by Chef Mireille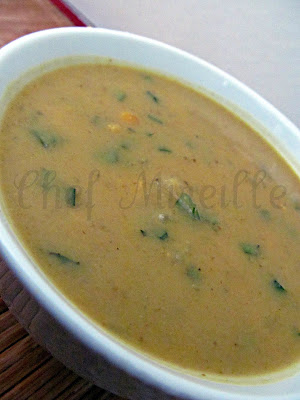 Blogging Marathon #20
Theme: Delicious Dals
In the Caribbean, we generally don't use as many varietal legumes for dal, as is used in traditional Indian cuisine. Our dal is almost always made with yellow split peas. Probably because dal is not something we eat every day, as is done in many Indian homes, we don't need as much variety. We don't get bored with eating it every day.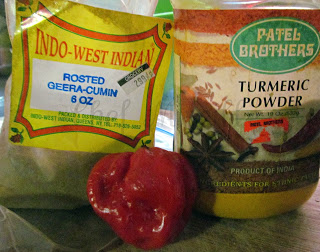 One of the main differences between Indo-Caribbean cuisine and East Indian cuisine is the type of chiles we use. In the Caribbean, there is basically one type of hot pepper we use, called Scotch Bonnet. It is one of the hottest chiles in the world and usually only 1/2 of 1 chile can be used in any recipe. It has a sweet, hot flavor, without being acidic. Scotch Bonnet, combined with turmeric and roasted cumin give Caribbean dals a flavor unique to the Caribbean.
In addition, East Indians mostly use cilantro as the finishing herb. We use shadoe beny, also called culantro or recaito in Latin Markets. These are long leaves that have a similar, but stronger flavor than cilantro.
Basic Caribbean Dhal
Ingredients:
1 tablespoon oil
1 onion, chopped
2 cloves garlic, chopped
1/2 Scotch Bonnet pepper
1 cup yellow split peas
6 cups water
1/2 teaspoon ground turmeric
1 1/2 teaspoons roasted cumin powder
6 leaves Shadoe Beny, finely chopped
salt, to taste
Heat oil. Saute onion and garlic for a few minutes, until softened. Add peas and stir fry for one minute. Add water, pepper, cumin and turmeric. Bring to a boil.
Reduce to a simmer and cook for 45-50 minutes, until tender.
Let cool for 5 minutes. Remove the hot pepper.
Put half of the dal in the blender and puree. Return to the pot with the rest of the dal and stir to combine.
Add the shadoe beny and salt. Stir to combine.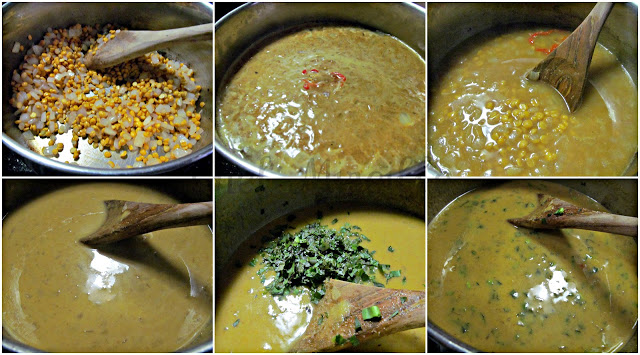 Serve with rice or Sadha Roti, which is a popular Caribbean style roti in Trinidad. The main difference between Caribbean rotis and Indian rotis is that we use yeast and baking powder in ours.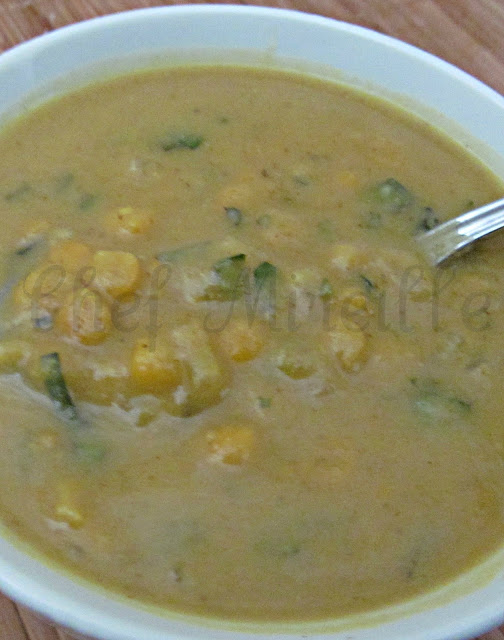 Check out the other Blogging Marathon participants here!
sending to Let's Cook Lentils/Legumes