Last Updated on December 14, 2020 by Chef Mireille
Kalonji Dal – Nigella Seed Dal
Also known as black onion seed, this simple Bengali style dal infused with just kalonji, chillies and tomatoes is quick and easy to compliment all of your Indian meals.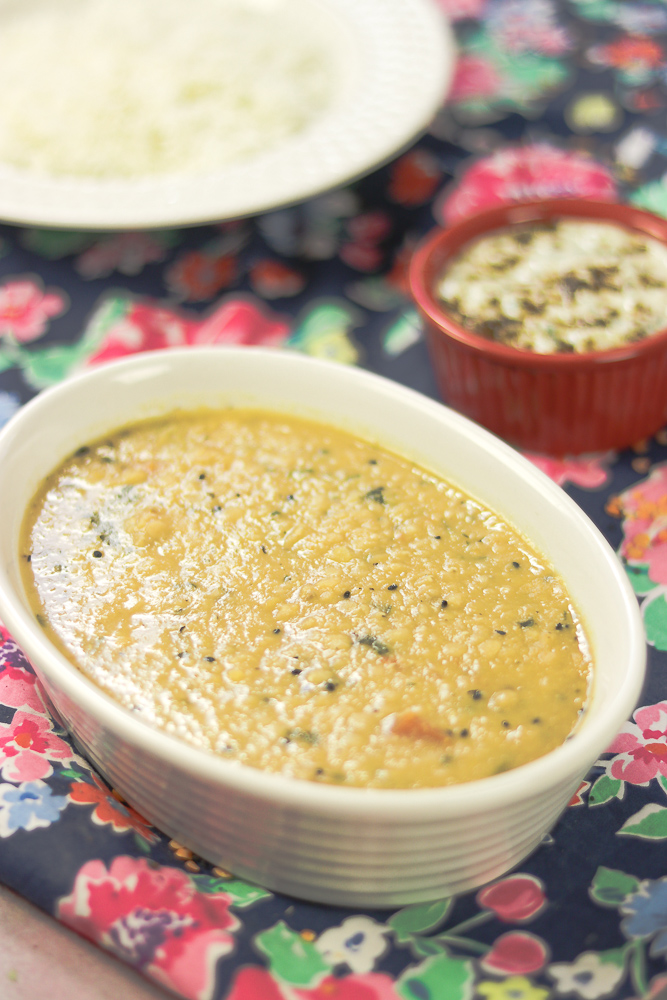 This post may include affiliate links.
Nigella seeds, also known as black onion seed or kalonji, are used frequently in Indian and Middle Eastern cultures. Despite its many health benefit, it is difficult to find in America, unless you go to one of these cultural markets or gourmet/health food markets.
It is not a standard spice on our supermarket shelves, although it should be!
Kalonji Health Benefits
Kalonji – Nigella Seed has many health benefits that include helping to combat some conditions and diseases that include the list below
Asthma
High Blood Pressure
Pancreatic Cancer
Malaria
Indian food, just like food of any nation, is regional. Even in some parts of India, kalonji is unknown or little used. However, this spice is used often in Bengali cuisine.
Bengali Cuisine
In addition to kalonji, other spices that characterize Bengali cuisine are cinnamon, bay leaves, mustard oil and poppy seeds.
Spices are usually left whole in Bengali food and rarely ground.
Also fish and seafood play a major part of a Bengali daily diet. As they are a coastal state, they have a wide variety of fish available in their waters.
Bengali History
Bengal lies on India's northeastern coast. This state was the stage of many revolutionary activities during India's fight for independence. Kolkata, (formerly Calcutta), was at the center of India's quest to end England's British Raj regime.
As India earned it's independence, Bengal was divided into West Bengal (India) and East Bengal (Pakistan). The state continued to be filled with violence and unrest for the following decades as East Bengal achieved full independence and became the country of Bangladesh in 1971. Conflict still continued to plague the region for many years. Stabilization finally was achieved when parliamentary democracy occurred in 1991.
Now that you know a little history about the region, it's time to dive deep into Bengali cuisine. To that end, check out some of my other Bengali Recipes before we get to today's Kalonji Dal – Nigella Seed Dal.
Bengali Recipes
This creamy dal can be part of a simple Vegetarian meal with rice and raita!
Kalonji Dal – Nigella Seed Dal
Kalonji Dal – Nigella Seed Dal – This Bengali dal is simple and easy with just chillies, kalonji (black onion seed) and tomatoes. Just 20 minutes and you have dal to eat with all of your Indian meals.
Ingredients
2

cups

masoor dal

red lentils

4

cups

water

1

tablespoon

mustard oil

1 1/2

teaspoons

black onion seed/nigella

black onion seed

1

tomato

chopped

2

green chiles

thinly sliced

2

tablespoon

cilantro

finely chopped

salt

to taste
Instructions
Combine lentils and water. Bring to a boil. Reduce to a simmer and cook until lentils are tender, about 15 minutes.

Using one of my favorite kitchen gadgets – my trusty immersion blender, puree the cooked lentils about 75%.

In a skillet, heat oil. Add kalonji and chiles and cook for 1 minute. Add tomatoes and cook for about 3-4 minutes, until tomatoes turn soft and mushy.

Add to dal with cilantro and salt.

Stir to combine.
Did you try this recipe? Leave a comment below.
Please follow me on Instagram @chefmireille or tag me #chefmireille with your pics! I'd love to share them!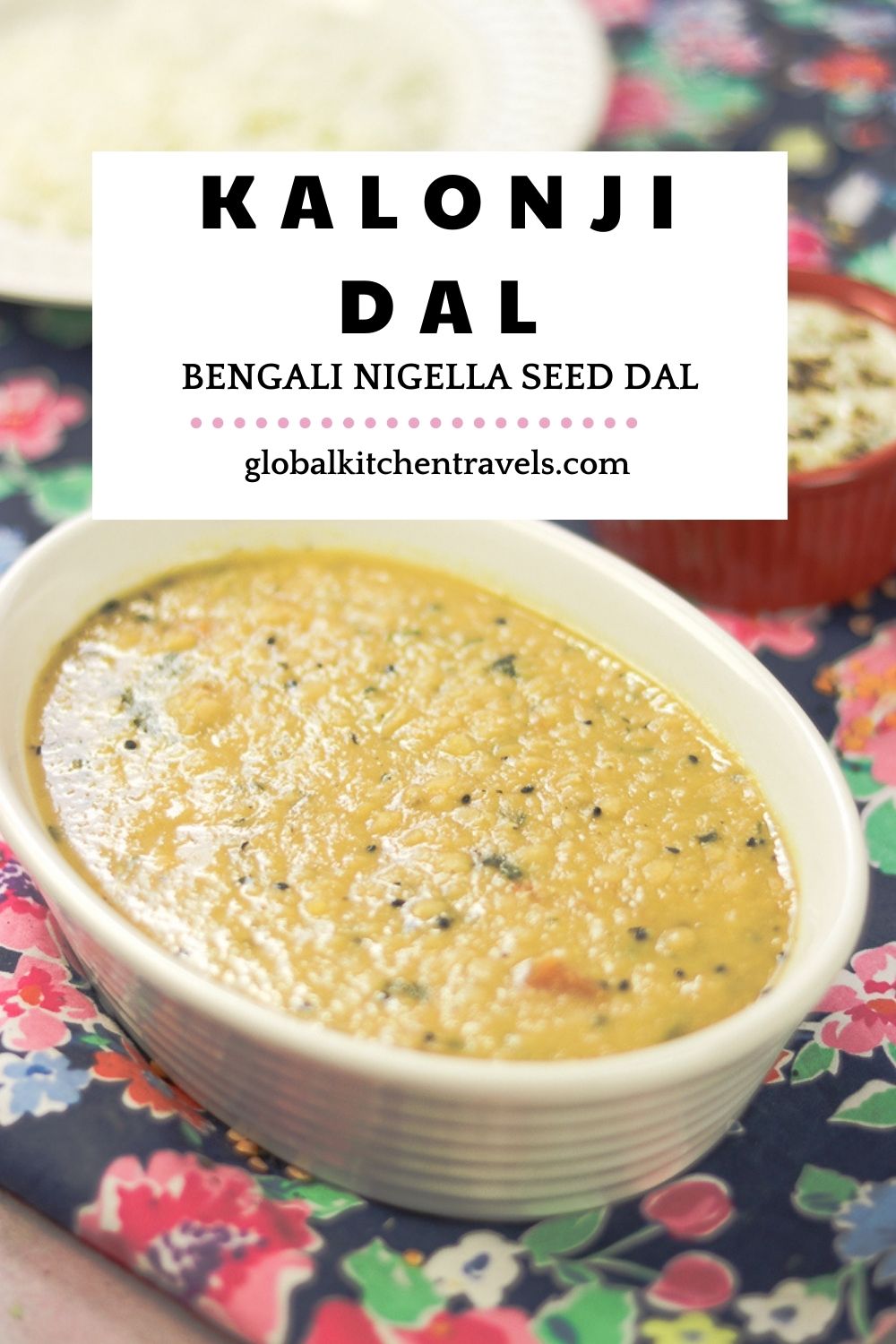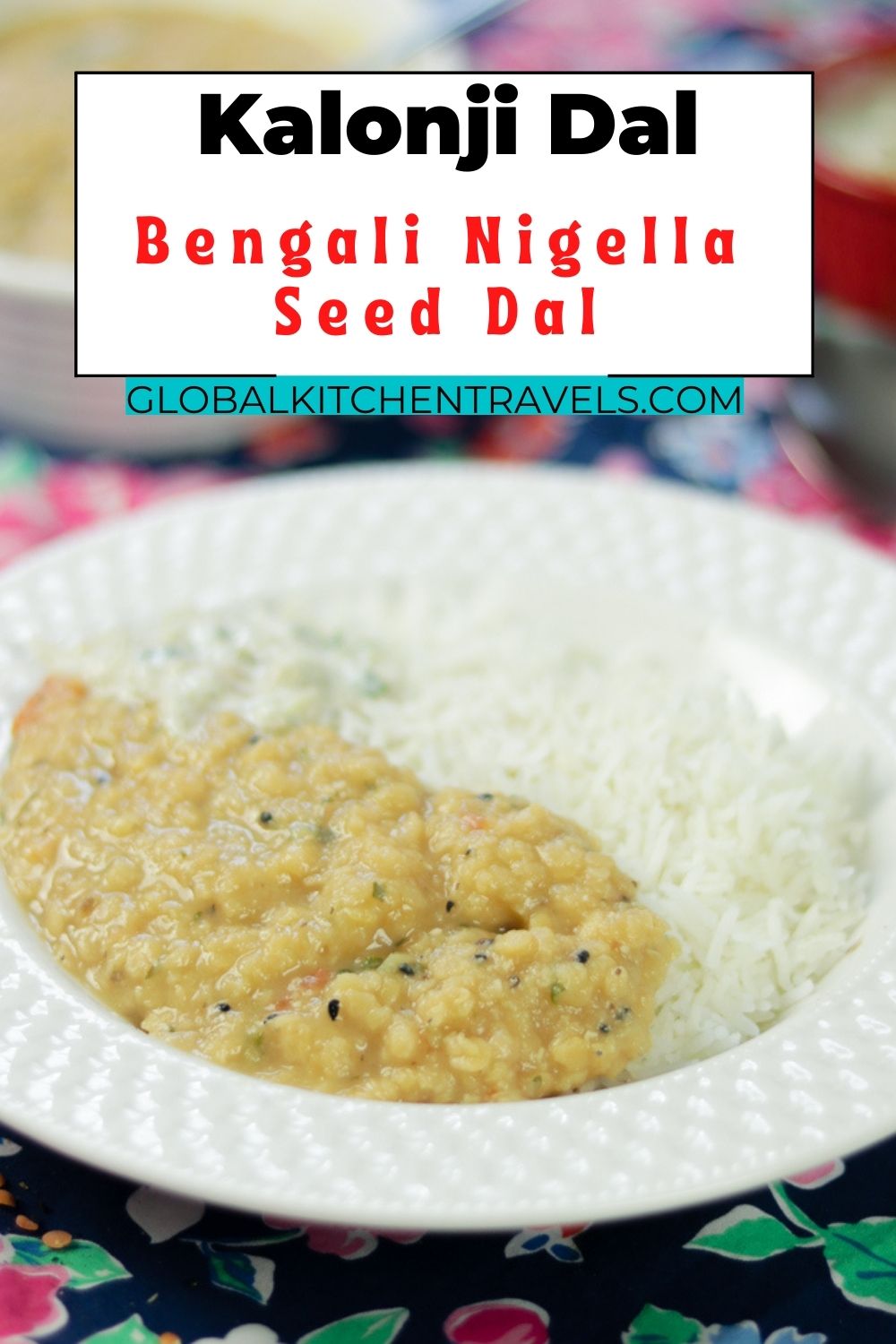 DO YOU YUM? SAVE IT BELOW!
Yum
Don't forget to visit the RECIPE INDEX with over 1000 recipes from around the world including lots of Vegetarian Recipes and Gluten Free Recipes!