Last Updated on June 3, 2015 by Chef Mireille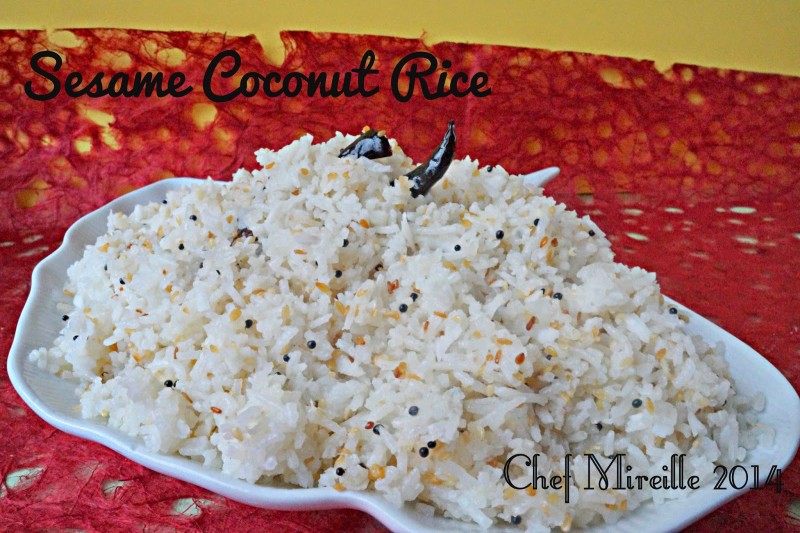 This is such a flavorful rice with the nutty tones of toasted sesame. Even on its own, it is very addictive and you can easily eat an entire bowl by itself. This is from Julie Sahni's Classic Indian Vegetarian & Grain Cooking.
Sesame Coconut Rice/ Til Narial Bhat
Ingredients:
Serves 6-8
2 cups Basmati Rice
2 cups coconut milk
1 teaspoon ginger, grated
4 tablespoons light Sesame oil (this is a golden colored sesame oil available at Indian supermarkets)
1 1/2 teaspoons brown mustard seeds
8 dried red chiles
1/3 cup sesame seeds
1 1/2 teaspoons salt
1 cup frozen grated coconut, defrosted (or freshly grated coconut)
Soak rice for 1/2 hour.
Bring 1 1/2 cups water, coconut milk and ginger to a boil.
Add rice and bring to a boil again.
Reduce to a simmer, cover and cook on medium low heat for 20 minutes, until rice is tender and the liquid has been absorbed.
Heat oil in a wok or large pot.
Add mustard seeds. When they start to pop, add chiles. After 1 minute, add sesame seeds.
When the sesame seeds turn golden brown, add coconut, salt and rice.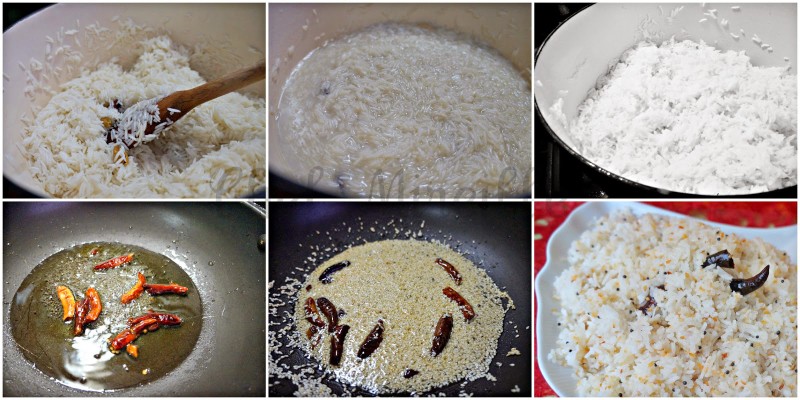 Toss until rice is well coated.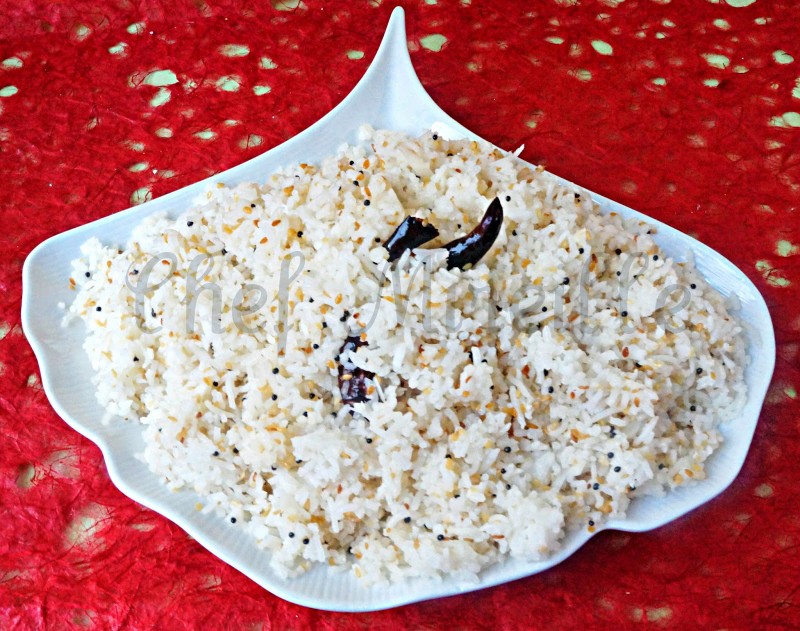 This post is for the CC Challenge of the month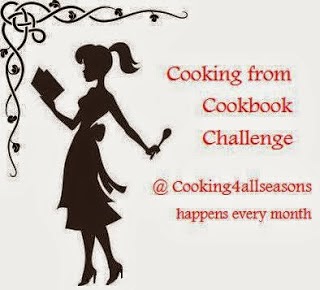 LIKE THIS RECIPE? LEAVE A COMMENT..I LIVE FOR THEM!
Chef Mireille

Sign up for our updates!
Subscribe to get our latest content by email and get your FREE Pantry Cheat Sheet - Learn the basics to cook any International cuisine!