Last Updated on August 4, 2020 by Chef Mireille
Panlevi – Sponge Cookies originate from the Sephardic community on Curacao, home to the oldest synagogue in the Americas.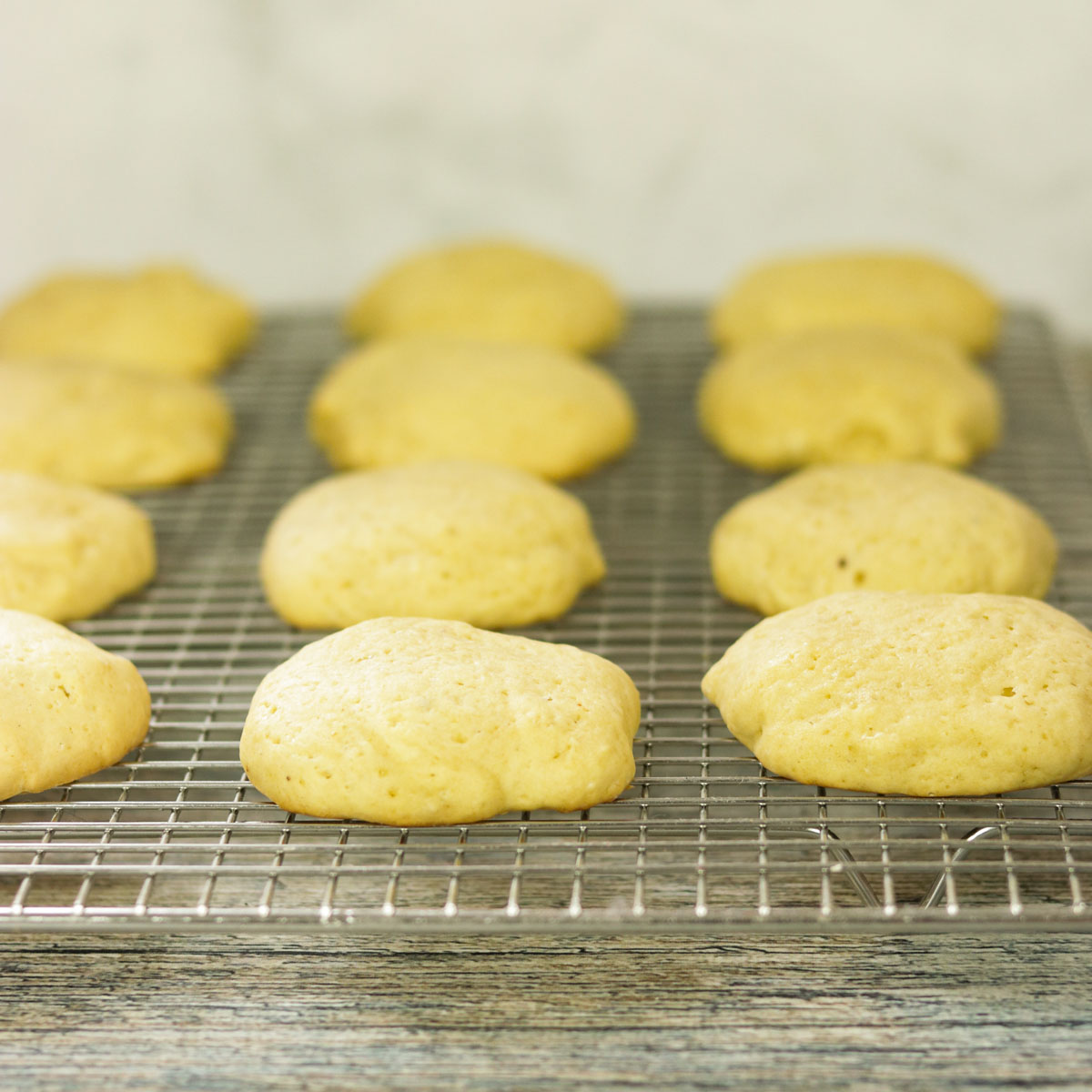 This post may include affiliate links.
Bon Dia…as we say Good Afternoon in Aruba and Curacao! Today I am taking you to the Dutch Caribbean specifically to the small Caribbean island of Curacao with a population of just 150K.
but before I do that…
I have a gripe to pick with some people. One of my pet peeves is when people put all of the Caribbean in one bucket.
While we do share some similarities, we are a diverse group of islands, each with our own history, culture, language and cuisine.
The Dutch Caribbean
For God's sake, we can't always even communicate with each other. If someone from Aruba says "Con ta bai?" (how are you in Papiamento) to someone from Haiti, all they will receive in response is a blank expression.
Another thing people have said to me when I tell them my family is from Aruba. "Oh. I thought it was just a vacation island. I didn't know people actually live there." This came once from a 4th grade teacher! No comment on the education of America!
I politely responded who did she think was cleaning her hotel room and cooking her food? People from the island of course! It's like the local people are invisible or something!
…and she's not the only person that has said this to me!
So little is known about Aruba except it being a great place to go on vacation. It is the only Caribbean island outside of the hurricane belt, so you can pretty much enjoy Aruba all year round.
Since my Mom is from Aruba, I think it is my duty to present some of our culture and cuisine to the rest of the world.
Both Aruba and Curacao have very similar cuisines, having both been colonized by the Netherlands. I can't really speak on Bonaire as I have never been there.
However, together the 3 islands are collectively known as the ABC islands and have many cultural and cuisine similarities. All 3 speak Papiamento as the local language, even though Dutch is used in schools and business.
Although my Mom was born in Aruba, there is a lot of moving back and forth between the islands of Aruba and Curacao as they are so close to one another. Therefore, I have just as much family in Curacao as I do in Aruba.
So let's learn a little more about Curacao…and the Sephardic community of Curacao where these cookies come from.
Curacao History & Culture
Did you know the first synagogue in the western hemisphere was on the Caribbean island of Curacao?
The Mikve Israel-Emmanuel Synagogue is the oldest surviving synagogue in the Americas, dating back to 1674. It was built by Spanish and Portuguese Jews from the Netherlands and Brazil.
Curacao is the largest island of what was formerly known as the Nederland Antilles or Dutch Antilles. In 2010, the Dutch Antilles was dissolved. However, Curacao remains an autonomous island within the kingdom of the Netherlands. The Netherlands still has the power to intervene on important matters when necessary.
Curacao is a beautiful island with the port in the section known as Otrobanda being the cultural center of the capital city of Willemstad.
Like Aruba, the official language in school, business and government is Dutch. However, the majority of the population speak Papiamento in casual conversation.
Papiamento was a dialect formed out of a mixture of Dutch, Spanish, Portuguese, English and French. However, since it has a written form with books and newspapers being published in Papiamento, it was declared a language.
Are you ready to experiment more within the cuisine of the Dutch Caribbean? Here are a few more recipes to tempt your palate!
Dutch Caribbean Recipes
I hope you feel you've learned a little bit more today than just how to make Panlevi – Dutch Caribbean Sponge Cookies.
Recipe FAQ
What if you can't find mace?
There is no need to go crazy looking for mace. As long as you have nutmeg, you can omit the mace.
Forming the Cookies
Wet your hands slightly when forming the cookies to make it easier.
Texture and Taste
These cookies have a sponge cake like texture, so don't expect a crispy cookie. These are more like cakey cookies.
You have to like the flavor of eggs as it is present even once the cookies are baked.
You will notice that unlike most cookies, these are not made with butter. This is to keep them kosher so that they can be eaten with meals that include meat.
These cookies are not overly sweet, which is why they are often had for breakfast with some coffee.
They are just as good for Milk and Cookies time!
Panlevi – Dutch Caribbean Sponge Cookies
Panlevi are delicious Dutch Caribbean Sponge Cookies from the Sephardic community of Curacao. Perfect tea time snack.
Instructions
Preheat oven to 325 F. Line 2 cookie sheets with parchment paper and spray with non stick spray.

Sift flour, mace, nutmeg and salt into a small bowl.

Using the whip attachment of an electric mixer, beat eggs for several minutes until light and frothy. They should form soft peaks.

Add vanilla extract and sugar and mix for 2 minutes until well incorporated.

Using a rubber spatula, fold in 1/3 of the flour until incorporated.

Repeat 2 more times until all of the flour has been incorporated.

With slightly wet hands, take a portion about the size of a small lime and form into a small patty shape (like a hamburger).

Place on the cookie sheets with a little space in between each cookie.

Bake for 25 minutes until the bottom of the cookies are a little golden around the edges.

Leave to cool for a few minutes before removing from the cookie sheet.
Notes
Wet your hands slightly when forming the cookies to make it easier.
Nutrition
Calories:
146
kcal
|
Carbohydrates:
29
g
|
Protein:
4
g
|
Fat:
1
g
|
Saturated Fat:
1
g
|
Cholesterol:
44
mg
|
Sodium:
56
mg
|
Potassium:
38
mg
|
Fiber:
1
g
|
Sugar:
13
g
|
Vitamin A:
63
IU
|
Calcium:
10
mg
|
Iron:
1
mg
Did you try this recipe? Leave a comment below.
Please follow me on Instagram @chefmireille or tag me #chefmireille with your pics! I'd love to share them!
DO YOU YUM? SAVE IT BELOW!
Yum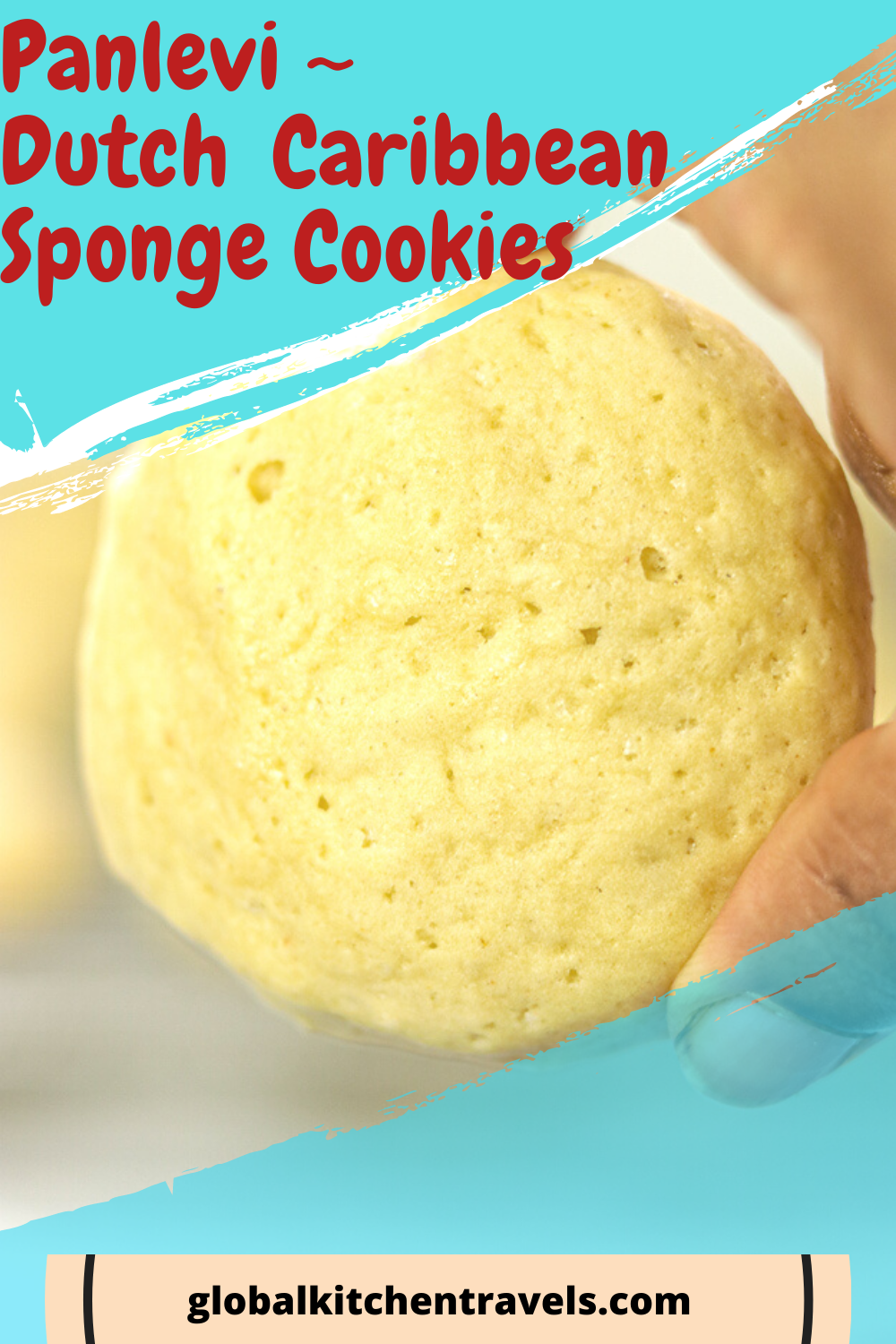 Don't forget to visit the RECIPE INDEX with over 1000 recipes from around the world including lots of Vegetarian Recipes and Gluten Free Recipes!