Last Updated on October 3, 2020 by Chef Mireille
Lemon Loaf with Lavender
Move over Starbucks. There's a new Lemon Loaf in town bursting with fresh lemon flavor and infused with lavender.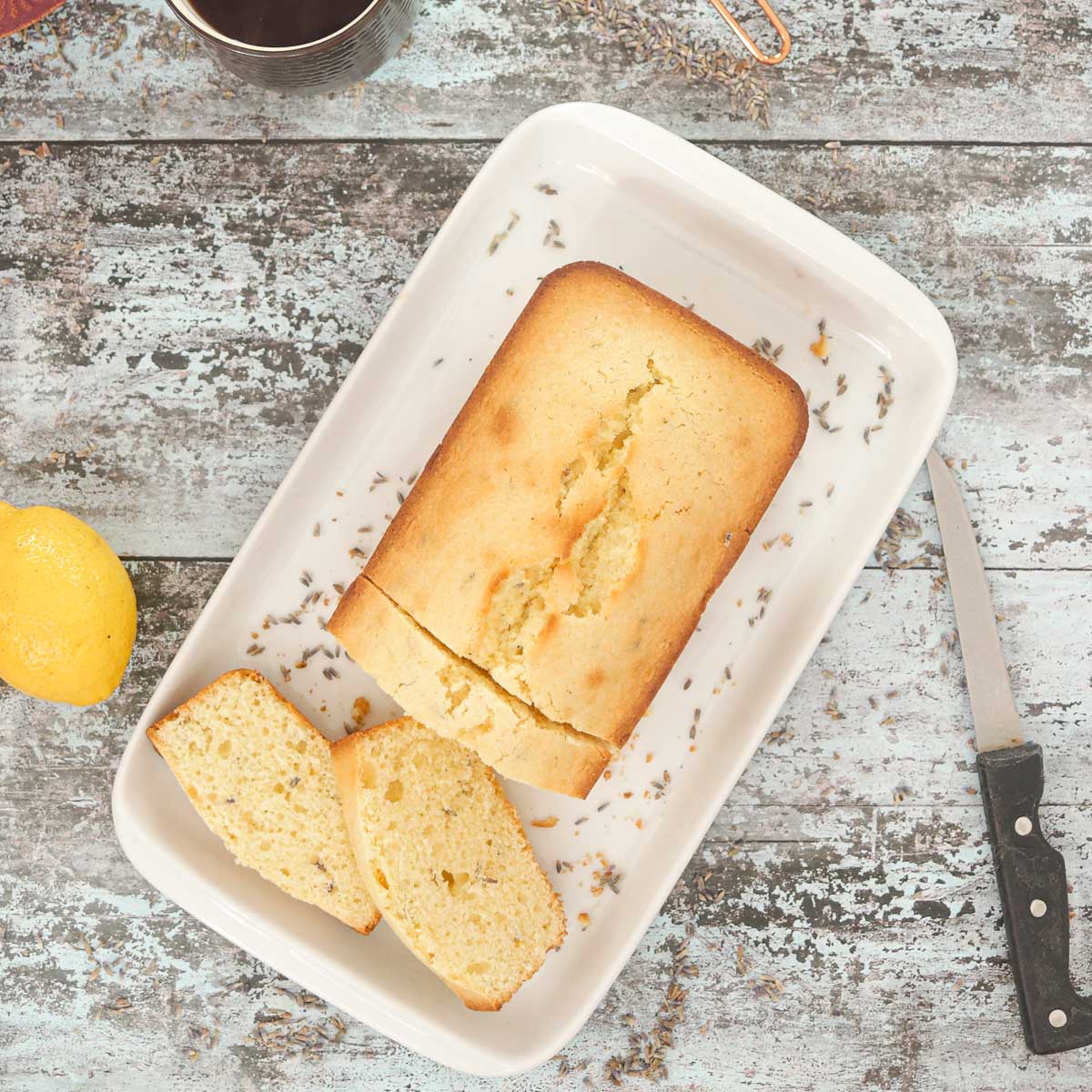 This post may include affiliate links.
Tea cakes are one of the easiest treats to make. When you want a cake and you don't want to wait for butter to soften, a tea cake or loaf is the way to go.
Generally speaking, they are made using the muffin method. Dry Ingredients in a bowl – Wet ingredients in another bowl and mix. Of course, this is not a hard and fast rule, but it is generally less time consuming in the prep to make a loaf cake than other cakes.
In this version, the eggs are beat for a bit on their own to yield an especially light and airy texture. With the addition of cornmeal, it has a nice crispy crust, which is great for dunking into tea or milk!
Cornmeal
Some people may be resistant to a crusty cake, but before you judge it on assumptions I encourage you to give it a try. You are going to be saying – why didn't I try this before!!!!!
so why do I like cornmeal so much….
My parents are from the Caribbean and cornmeal is a staple grain of our diet. I grew up eating Cornmeal Porridge for breakfast instead of oatmeal, even though I was brought up in NYC.
Cornmeal is used in everything like beverages as in this Akasan from my dad's birthplace to savory side dishes like Coo-Coo and intoxicating desserts like Cornmeal Pudding. Needless to say, I love cornmeal.
I love the texture of cornmeal based cakes and since this is really more of a quick bread with the use of oil instead of butter, I found the crumb to be perfect…it is not meant to be as tender as a pound cake or the like.
One note to my Asian readers, what we call cornmeal in the US is NOT what you call corn flour. Your corn flour is our cornstarch.
It's perfect with a cup of tea…or as they would say in England…a cuppa.
Do enjoy a cuppa with this delicious Lemon Tea Cake!

Now let's get your shopping list ready to make sure you have everything to make this delicious Lemon Loaf with Lavender.
The Ingredients
Suggested Tools
How to make Lemon Loaf
Beat the eggs for a full 5 minutes, until they are very light in color and doubled in volume.
Then you are going to add the dry and wet ingredients in 2 batches.
Make sure to scrape the sides down with a silicone spatula before the final mix, to ensure everything is thoroughly combined.
Bake it for about an hour and enjoy!
Whether you call it a Lemon Loaf or Lemon Tea Cake, it is just as delicious!
Tea Cake Recipes
Passionfruit Coconut Tea Cake
Upside Down Kumquat Lavender Tea Cake
Chocolate Chestnut Tea Cake
Lemon Loaf with Lavender
Instructions
Preheat oven to 350 F. Spray a loaf pan with non stick spray.

In a large bowl, combine flour, baking powder, baking soda and cornmeal.

Using a whisk or wooden spoon, stir to remove any lumps.

Using an electric mixer, combine eggs, yolk, lemon zest, salt and sugar. Beat well for about 5 minutes on high speed until light in color, barely yellow and doubled in volume.

In a small bowl, whisk together lemon juice and oil until thoroughly combined.

Add lavender and half of the flour mixture and then half of the lemon mixture, mixing well after each addition. Repeat.

Transfer to prepared loaf pan.

Bake for 50-60 minutes, until knife inserted comes out clean.

Leave to cool for 10 minutes before removing from pan.

Cool completely and slice.
Notes
Use fresh lemon juice. Bottled lemon juice won't yield the same flavor!
Nutrition
Calories:
179
kcal
|
Carbohydrates:
25
g
|
Protein:
3
g
|
Fat:
8
g
|
Saturated Fat:
1
g
|
Cholesterol:
44
mg
|
Sodium:
83
mg
|
Potassium:
77
mg
|
Fiber:
1
g
|
Sugar:
11
g
|
Vitamin A:
61
IU
|
Vitamin C:
2
mg
|
Calcium:
23
mg
|
Iron:
1
mg
Did you try this recipe? Leave a comment below.
Please follow me on Instagram @chefmireille or tag me #chefmireille with your pics! I'd love to share them!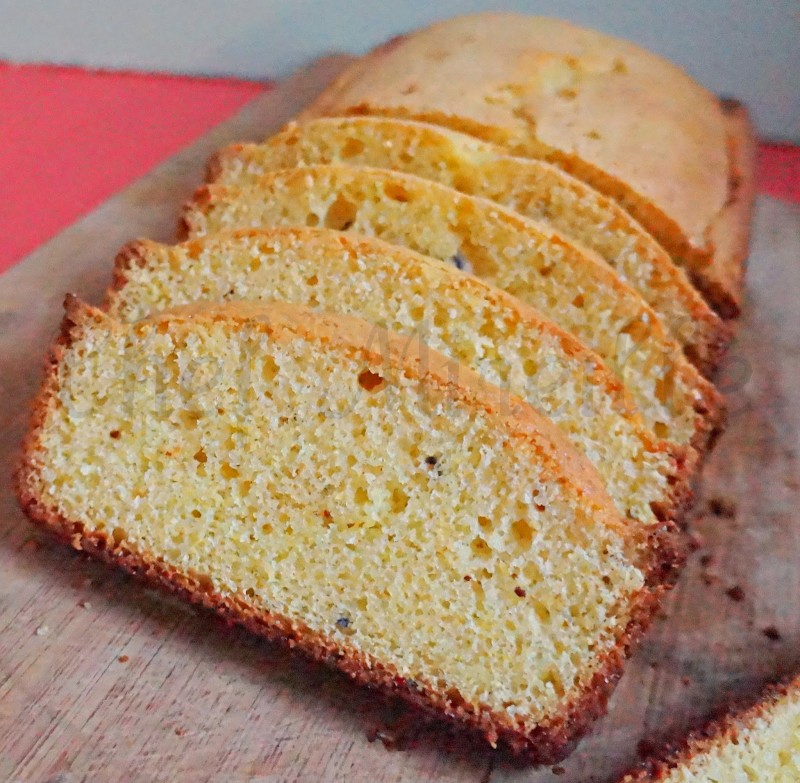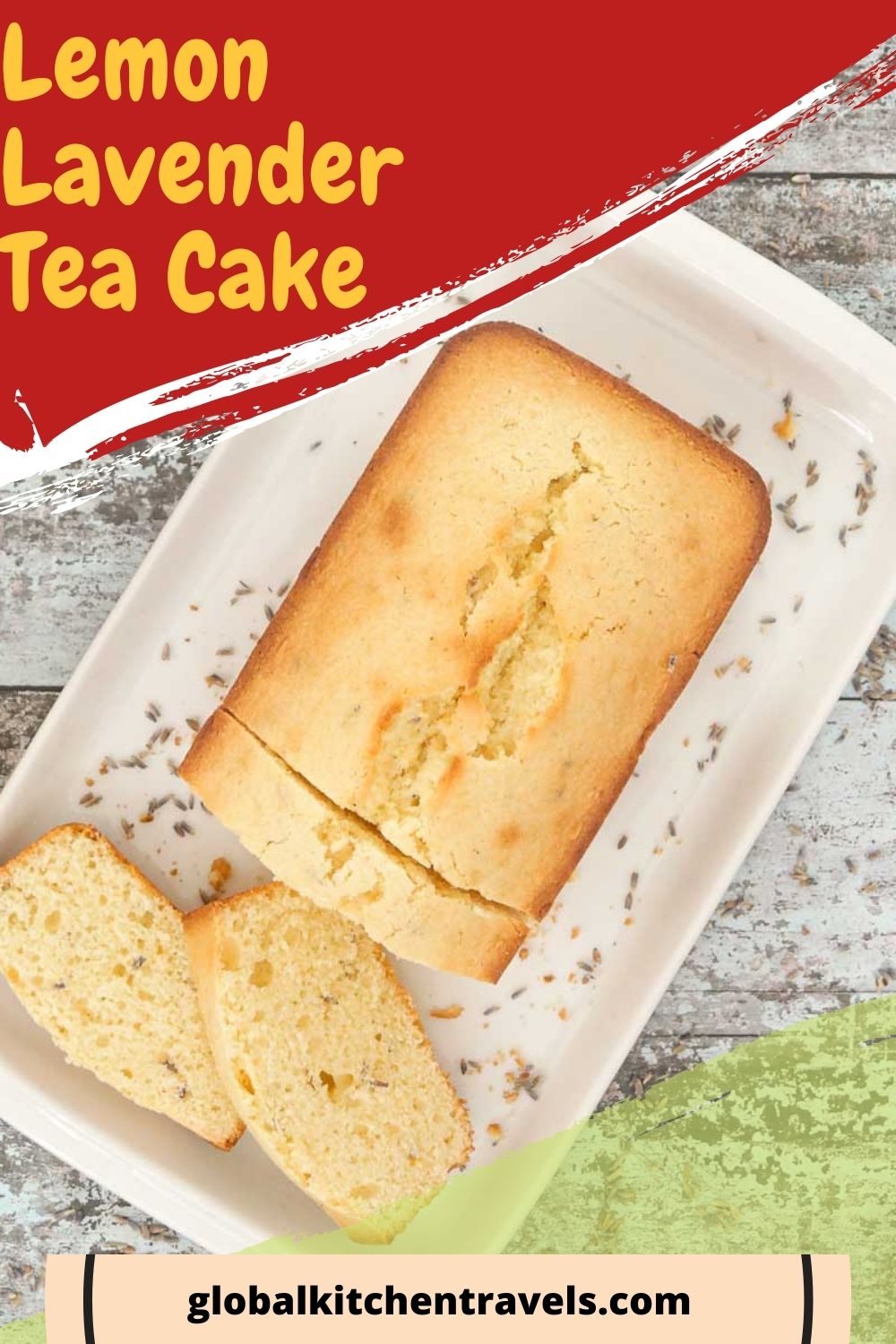 Don't forget to visit the RECIPE INDEX with over 1000 recipes from around the world including lots of Vegetarian Recipes and Gluten Free Recipes!