Last Updated on January 13, 2020 by Chef Mireille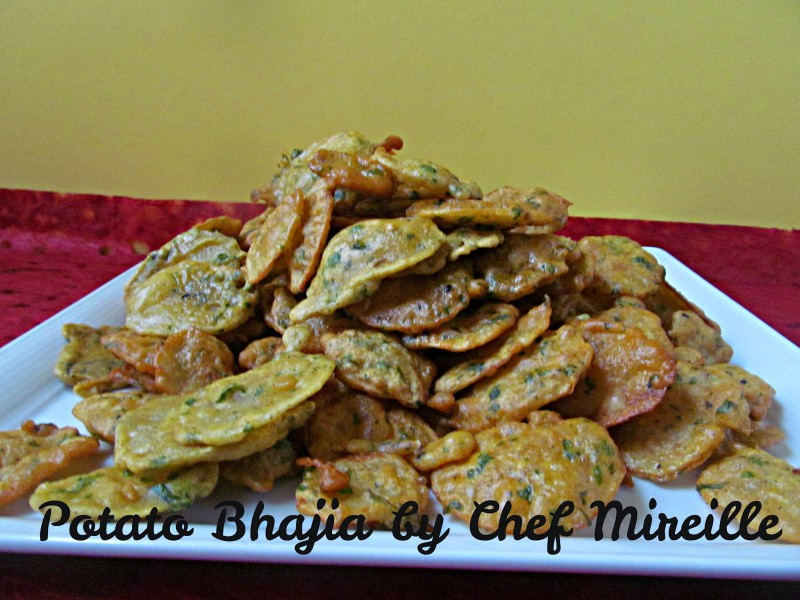 Blogging Marathon #36
Theme: African Cuisine
I am ending my exploration of African cuisine with the East African coastal country of Kenya. My first encounter with a Kenyan here in NY was a friend of mine named Vivek. Although his family is originally from Goa in India, he was born and raised in Kenya and spoke perfect Swahili. I was very surprised when he told me he was from Kenya. Then I met some of his other friends who were also Kenyan Indians and then I realized he wasn't rare and that Kenya had a large Indian population.
Although Potato Bhajia has its origins in India, this is one of the most popular street foods in Kenya. Kenya has a sizable Indian population and much of Kenyan cuisine is a fusion of both Indian and local East African cuisine. Coconut milk is used a lot in curries and other dishes, as in this Kuku.
Today, I am taking you to the streets of Nairobi with the Kenyan version of Aloo Bhaji.
Kenyan Potato Bhajia
Serves 12
Ingredients:
3 medium potatoes
1 3/4 cup chickpea flour/besan
1/4 cup rice flour
1/4 teaspoon ground turmeric
1 1/2 teaspoon salt
1/4 teaspoon ajwain/ carom seed
1/2 teaspoon black pepper
1/2 teaspoon ground cumin
1/2 teaspoon dried fenugreek leaves (Kasuri Methi)
1 teaspoon red chile powder (cayenne pepper)
1/4 teaspoon garam masala
1 teaspoon ground coriander
1 tablespoon ginger paste
1/4 cup cilantro, finely chopped
1 1/2 cups water
oil, for deep frying
In a large bowl, combine chickpea flour, rice flour and all of the spices. Add cilantro and water. Mix until you have a thick batter.
Using a mandolin, thinly slice the potatoes.
Heat enough oil for deep frying to 350 F.
Place the potatoes into the batter and toss well. By hand, take out the potato slices one at a time, tossing off the excess batter. Place in the hot oil. When they rise to the top of the oil, flip over. Cook until golden brown on both sides.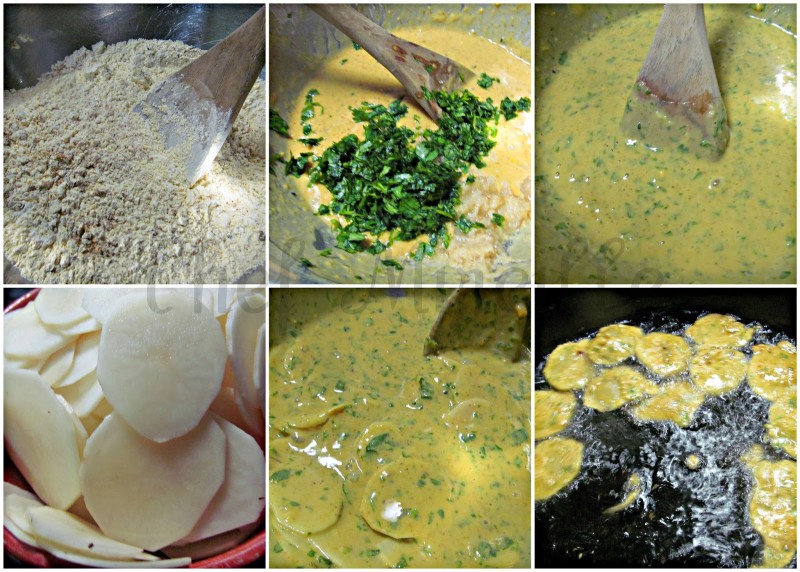 Drain on paper towels.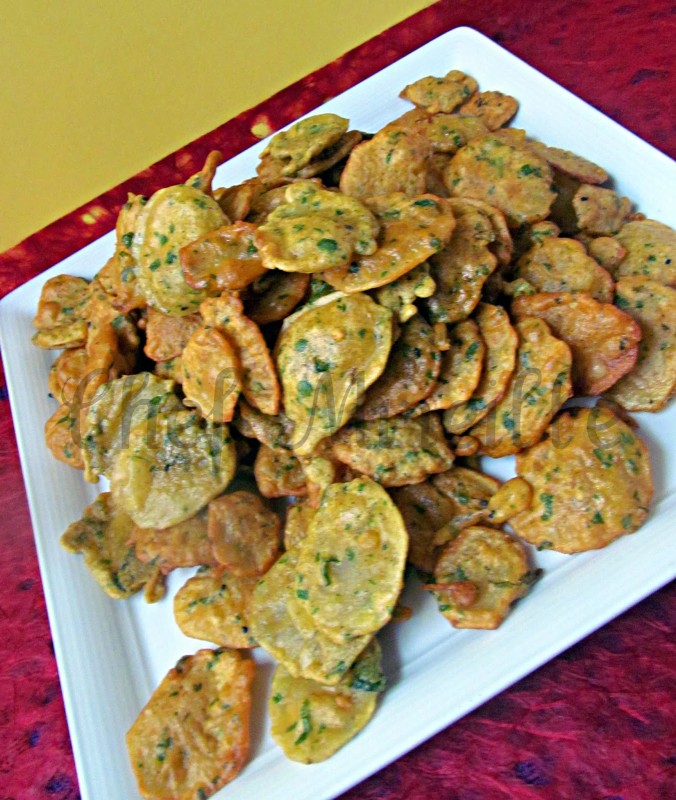 Serve with ketchup or your favorite chutney.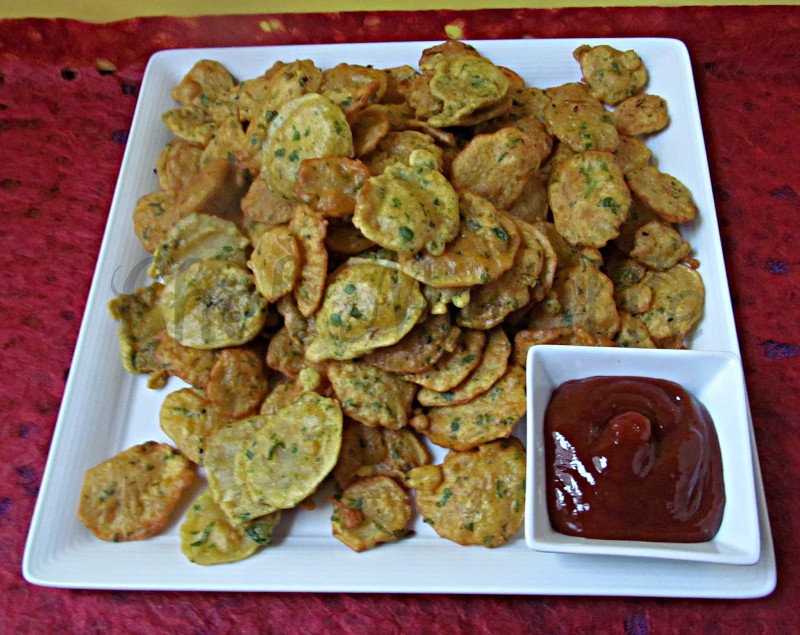 With Super Bowl Parties coming up, try this recipe instead of boring old French Fries!
Check out the Blogging Marathon page for the other Blogging Marathoners doing BM# 36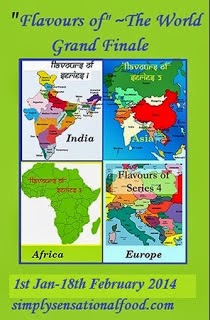 ……linking to Flavours of the World Grand Finale & Sweet & Savoury Sunday
Do you know anyone else who likes learning about international food, culture, history and travel? Bring them over here to join the party! Don't forget to use those share buttons!
Start Here to find out how the Schizo Chef can help you with your cooking, travel and other needs!
If you like this recipe, PLEASE LEAVE A COMMENT & SUBSCRIBE!
Sign up for our updates!
Subscribe to get our latest content by email and get your FREE Pantry Cheat Sheet - Learn the basics to cook any International cuisine!