Last Updated on June 3, 2015 by Chef Mireille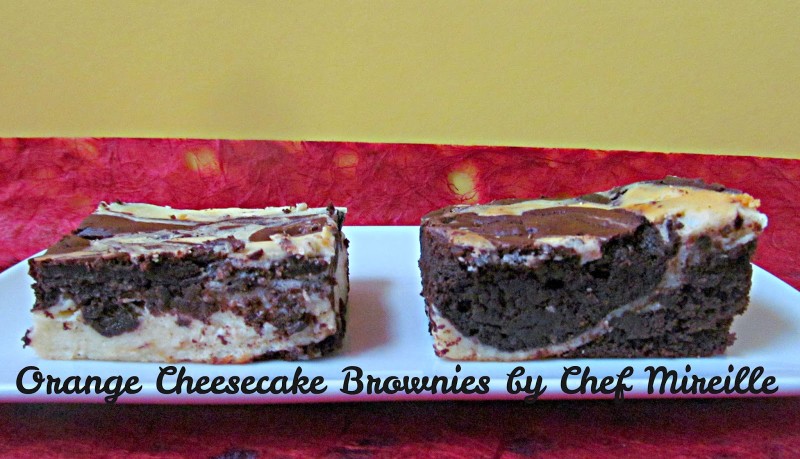 I discovered the Avid Baker's Group and was excited to join it. They've been going strong for a few years and I am excited to start baking all the delicious treats. This year, all the recipes will be from King Arthur's website. This month's recipe is Cheesecake Brownies. I decided to kick the flavor profile up a notch by adding orange and a little chile, both flavors that work well with chocolate. Additionally, I made some minor changes based on what was in the pantry.
Orange Cheesecake Brownies
Yield: 32 brownies
Chocolate Batter Ingredients:
1 cup butter
2 1/4 cups sugar
1 1/4 cups cocoa powder
1 teaspoon salt
1 teaspoon baking powder
1 teaspoon instant espresso powder
1 tablespoon orange extract
orange zest from 1 orange
1/4 teaspoon cayenne pepper
4 eggs
1 cup all purpose flour
5 oz. 86% cacao chocolate, rough chopped
Cheesecake Batter Ingredients:
8 oz. package cream cheese, at room temperature
2/3 cup marscapone cheese
1/3 cup Ricotta cheese
3/4 cup sugar
1/2 cup all purpose flour
2 teaspoons orange extract
1/4 cup heavy cream
2 eggs
Preheat oven to 350 F.
Spray a brownie pan, 9×13, with non stick spray.
In a saucepan, melt butter. Add sugar and stir until the mixture is smooth and shiny.
Remove from the heat and add the espresso powder, orange extract, cocoa powder, salt, orange zest, cayenne pepper and baking powder. Mix well.
Add eggs, one at a time, mixing well after each addition. Add flour and mix until just combined.
Fold in the chopped chocolate.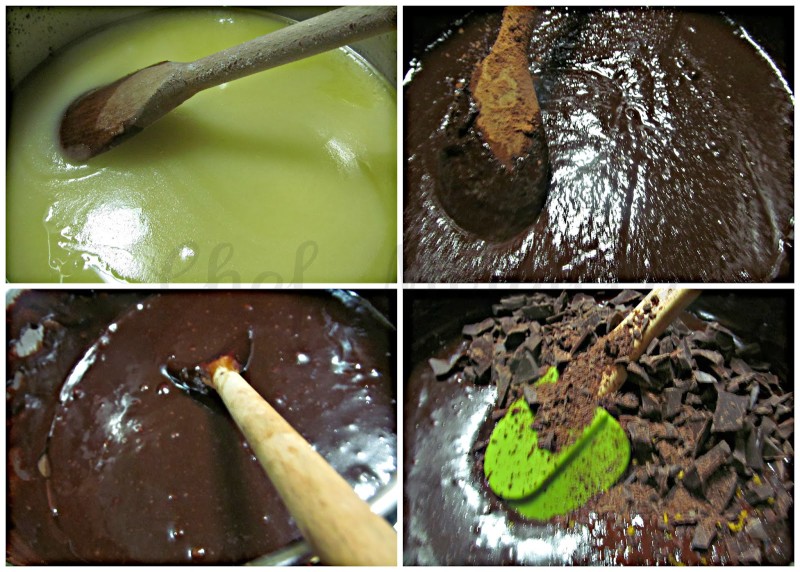 To make the cheesecake batter, beat cream cheese, Ricotta and marscapone until smooth and creamy.
Add sugar and flour. Mix well.
Add orange extract, heavy cream and eggs. Mix well.

Pour half of the chocolate batter into the brownie pan and smooth the top.
Add cheesecake batter on top. Add remaining chocolate batter on top by the spoonful and swirl into the cheesecake batter.



Bake for 35-45 minutes, until a toothpick inserted comes out clean.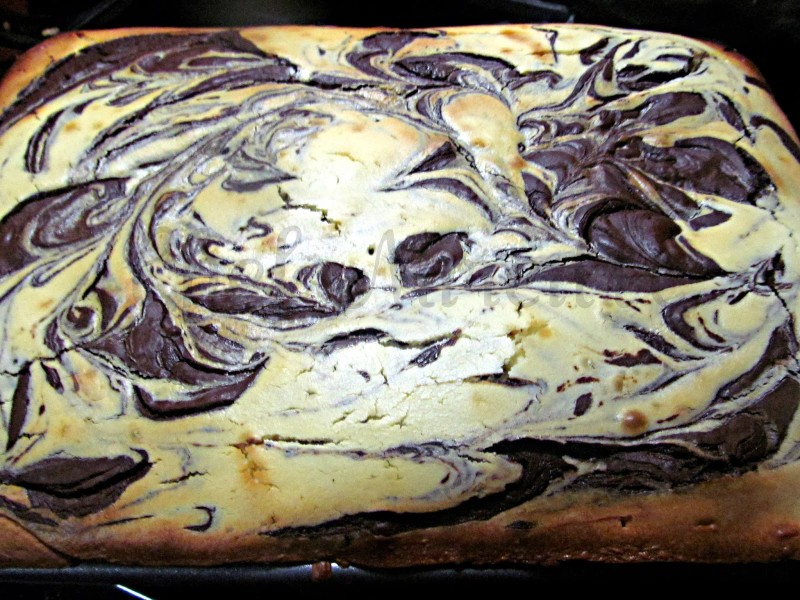 Cool in the pan.
Flip over onto a plate and cut into 32 pieces.
These are so rich and intense – a small piece is all that is necessary to curb that chocolate craving.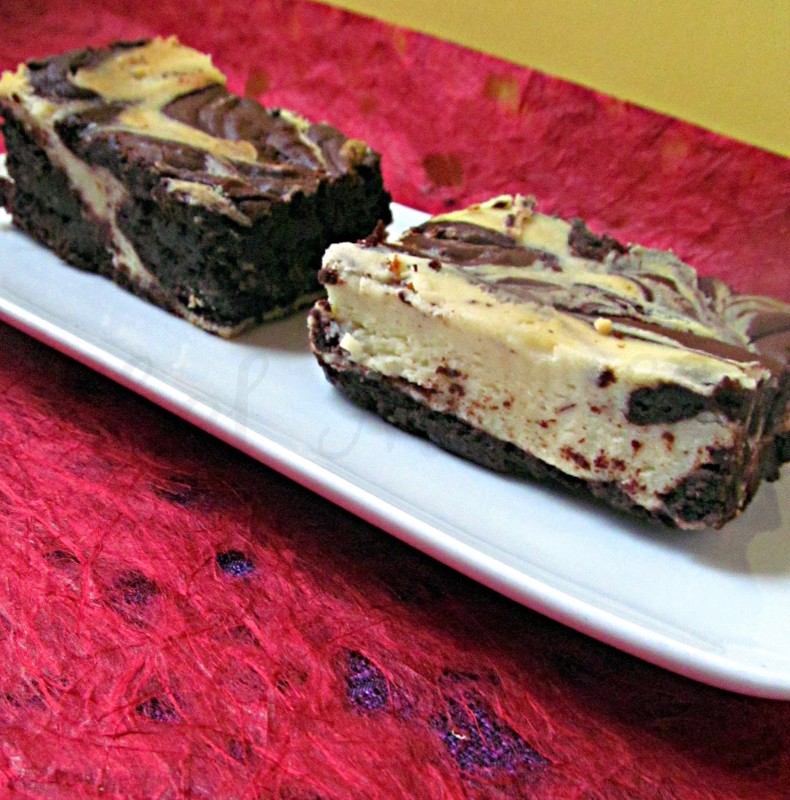 Notes: The only reason I used the three types of cream cheese in the cheesecake batter was because that's what I had in my refrigerator. I prefer to use what I have if they are viable substitutes than go out and purchase new product. Otherwise, the leftovers just go bad in the fridge, if I can't find an excuse to use them up. With this combination of cheeses, the cheesecake layer was very light and airy, which offered a wonderful contrast to the dense, intense chocolate flavor of the chocolate batter.
Some pieces have more cheesecake and some more chocolate, so depending what mood you are in, you can have a piece of either.

This is truly a decadent dessert, with the orange flavor being obvious, which is what I wanted. These souped up brownies are a definite winner!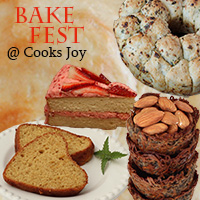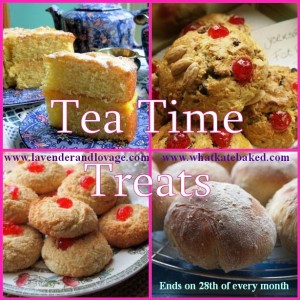 …linking to Bake Fest hosted by Divya & Lavender & Lovage's Tea Time Treats hosted by The Hedgecombers
LIKE THIS RECIPE? LEAVE A COMMENT..I LIVE FOR THEM!
Chef Mireille