Last Updated on June 3, 2015 by Chef Mireille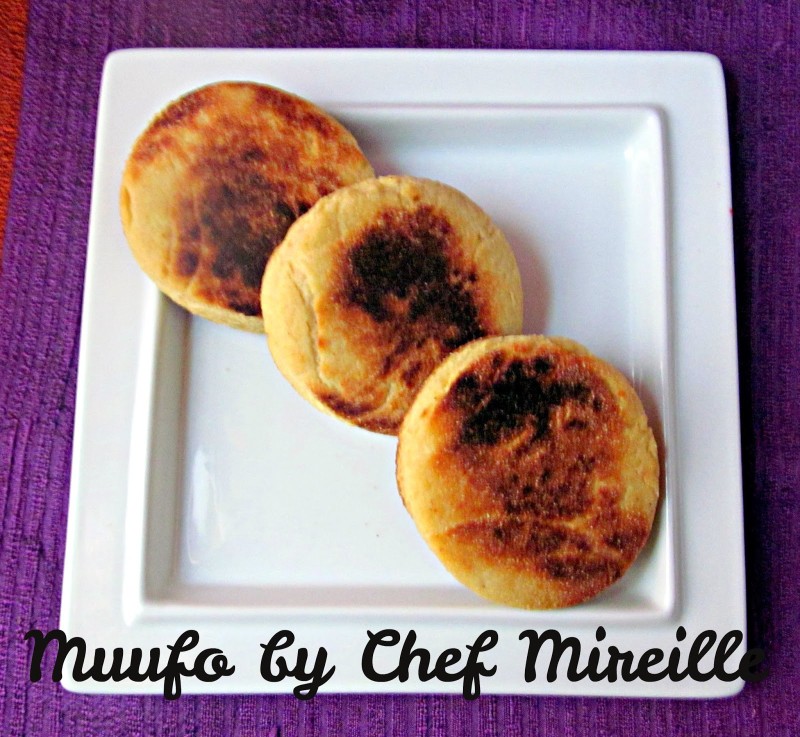 Blogging Marathon #36
Theme: African Cuisine
This week I am showcasing recipes from Africa. With my family being from the Caribbean where many Africans were brought as slaves, the foods commonly used in African cuisine are very familiar to me.Vegetables like okra, christophene, cassava and plantains are commonly featured. A variety of grains like cornmeal, millet and couscous are used.
Many African countries have quite a diverse cuisine due to colonization. Somalia is one of those. Located on the eastern coast, Somalia is one of the African countries colonized by Italy during Mussolini's rule, when he aimed to colonize all of Africa. Pasta Bolognese is as popular in some parts of Somalia as is local foods like stewed camel. Central to the spice trade, many cultures have influenced Somalian cuisine like Persian, Turkish and Indian. For this reason, kebabs, samosas (called sambuusa) and chappati are commonly eaten in Somalia, along with xalwo (Somalian halva), often eaten to celebrate the end of Ramadan in this Muslim majority country and at special occasions like weddings. For more information about Somali cuisine, see here.
Today, I am showcasing a traditional recipe from the Bravanese, also known as Barawani. The Barawani are an ethnic minority who lived in the southeastern port town of Brava for centuries. After civil war erupted in 1991, many Barawani relocated to Kenya. Many still remain in Brava. This bread is generally prepared twice daily, to eat with both breakfast and dinner.
Traditionally, this bread is a 2 day process of initially taking dried corn kernels to a mill to be crushed. It is taken back home where the skin is removed and the corn is left to soak overnight. The next day it is taken to a different mill where it is ground to a paste. This paste is mixed with a starter dough, leftover from the previous day's muufo. This is left to rise for a few hours and then the muufo is baked in a clay oven. Modern versions are usually made with semolina flour. I found several different modern online versions and I opted for the easiest one I found here. This modern adaptation cuts down the prep time to under an hour, replacing yeast with baking powder.
Instant Muufo
Yield: 8 Muufo
Ingredients:
2 1/4 cups semolina flour
1 tablespoon sugar
1 teaspoon salt
2 teaspoons baking powder
1/4 cup oil
1/2 cup milk
1 egg, beaten
Combine sugar, salt and baking powder in a bowl and mix.
Add oil, milk and egg and mix until dough comes together. Knead until you have a soft, but not sticky dough.
Cover with a damp towel and let rest for 30 minutes.
Roll out dough to 1/2″ thick. Using a 3″ biscuit/cookie cutter, cut out round muufo.
Heat a non stick skillet. Add muufo and cook on medium heat, about 4-5 minutes on each side, until browned.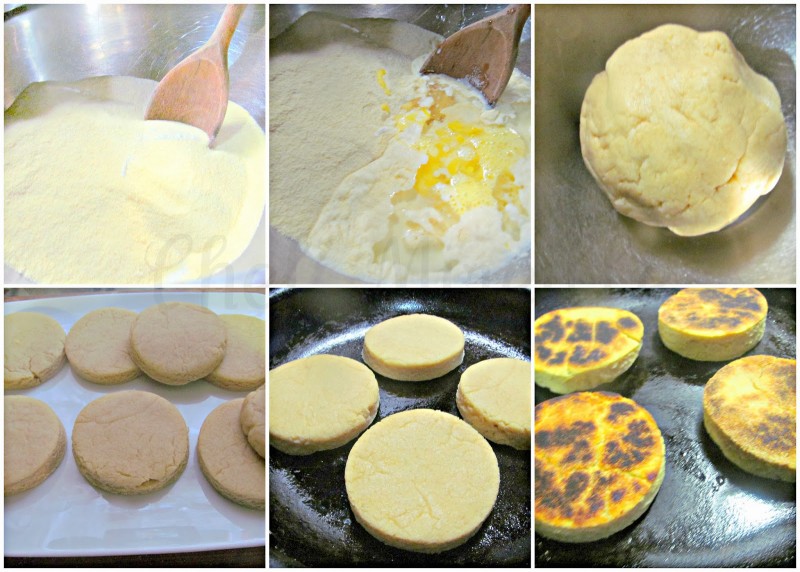 Crusty on the outside with a firm texture, it is usually eaten with soups/stews and Somalian gravy dishes. It is dense enough to absorb the liquid without turning the muufo soggy. This reminded me somewhat of South American arepas and made me wonder if African slaves may have brought this to Latin America. If you look at my arepas here, they look almost identical to these.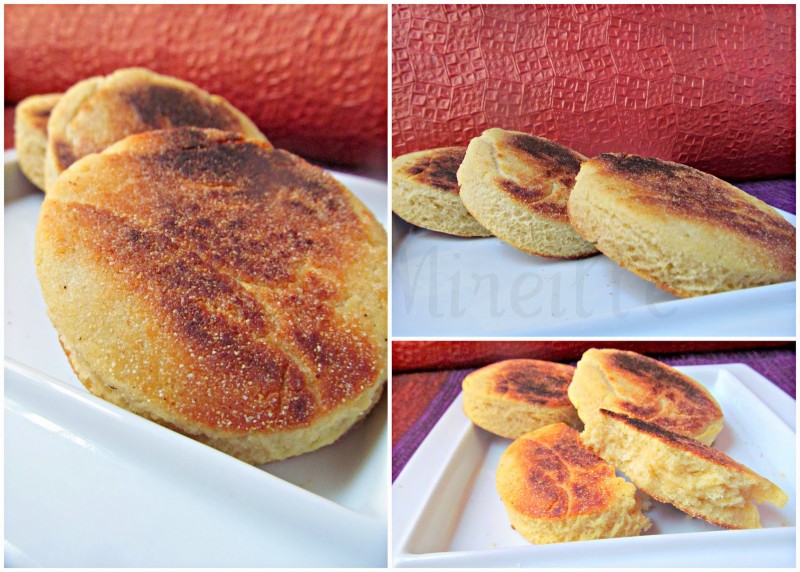 Yesterday's soup is perfectly complemented with these crusty Muufo.
Check out the Blogging Marathon page for the other Blogging Marathoners doing BM# 36
LIKE THIS RECIPE? LEAVE A COMMENT..I LIVE FOR THEM!
Chef Mireille