Last Updated on May 24, 2020 by Chef Mireille
Costa Rican Breakfast
Desayuno Costariccense aka Costa Rican Breakfast is a filling meal with Rice & Beans known as Gallo Pinto as the centerpiece!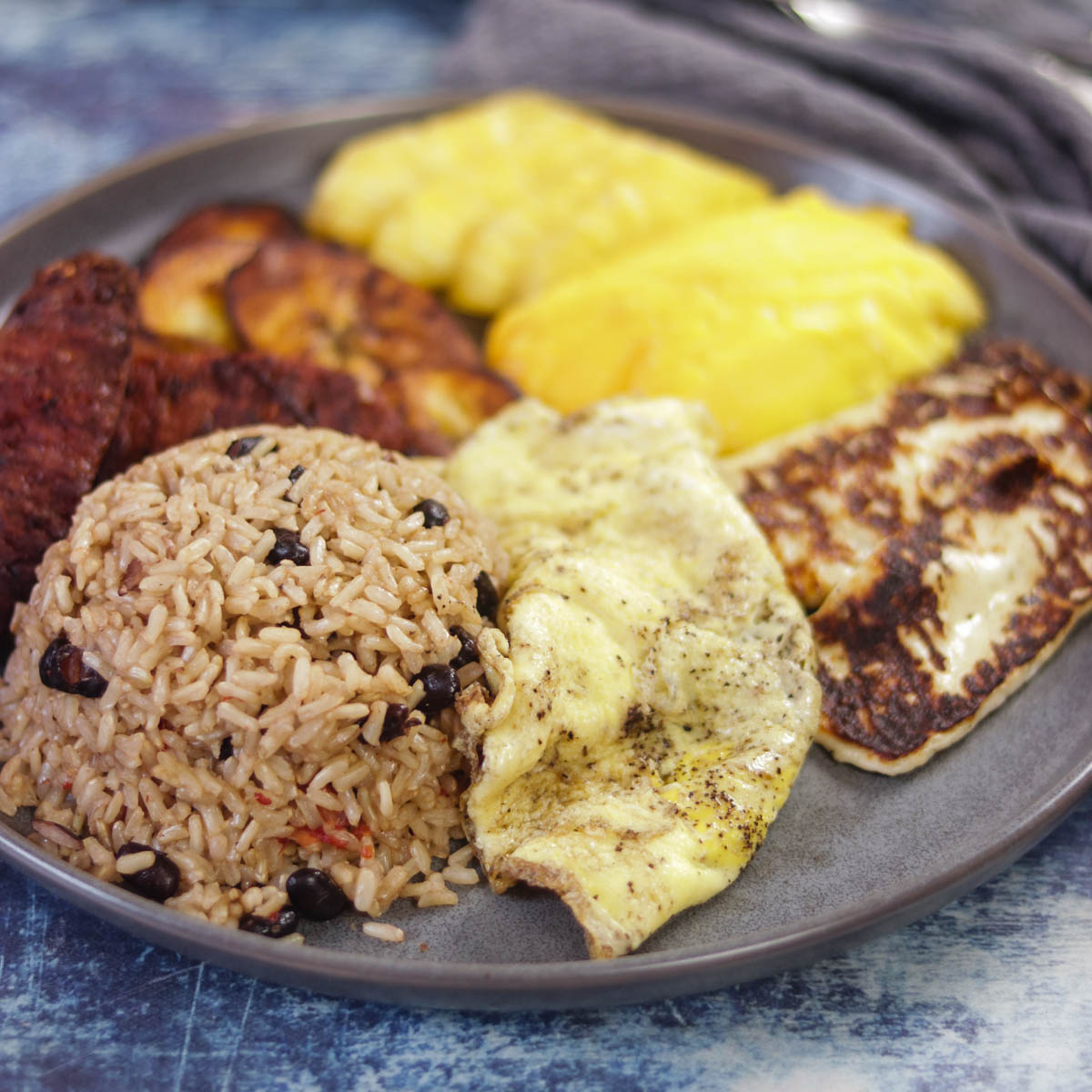 Some of this might be a little outdated as I visited Costa Rica way back in 1998, but it was time to update this post (originally published in 2012) in 2020. Regardless if the Costa Rica details have changed, I can guarantee this traditional Gallo Pinto – Costa Rican Rice & Beans Breakfast Platter is still being served up in this Central American paradise.
Costa Rica
Have you ever been to Costa Rica? I went before it got popular. I don't like places over crowded with tourists so I try to find little undiscovered places and then once they get really popular, that's ok – been there done that. That just means it's time to find a new corner of the globe to explore.
Costa Rica is one of the most stable countries in Central America. If you like nature & good food, this is a wonderful choice for your next vacation.
They have a diverse eco-system. You can drive through various climates as you drive up into the mountains. You will start off and it will be pouring rain and then all of a sudden you will pass into a different climate zone and it will be sunny, hot and humid. With active volcanos, rainforests, hot spring spas….it is a nature lover's paradise.
They protect their environment and natural resources well. Costa Rica is one of the few countries in Central America with safe drinking water. People from all over the world go there to study environmental sciences.
Their animals are hormone free – you won't see the huge cows you see roaming in America's heartland. Their animals may be half the size of ours, but their meat is double the flavor. Without hormones, very little flavor is needed to make their food delicious. Even a simple piece of grilled meat with salt & pepper will bring a huge smile to your face.
There are cheap eateries on almost every street corner, kind of like our New York deli's. For just a few dollars, you can get a casado plate, which will typically consist of rice & beans, fried plantain, salad and your choice of grilled or stewed chicken, beef or fish.
For more information about visiting Costa Rica, check out here my Costa Rica Travel post.
Costa Rican Breakfast
Today, we are going to focus on the Gallo Pinto – Costa Rican Rice & Beans Breakfast Platter. The first time I ordered the Costa Rican Breakfast Platter at my hotel, I was shocked with the huge platter of food the waiter put in front of me.
After that day, my breakfast the rest of the trip usually consisted of the fruit platter. Even that, was a huge plate of papaya, mango, banana and pineapple. After that, I was usually set until evening.
Since breakfasts are so large, many Costa Rican's only eat twice a day – breakfast and dinner.
One day, I went on a tour visiting a coffee plantation, the rainforest and other sites. A typical Costa Rican breakfast at a local farm was included in the tour. I was anticipating some eggs, some kind of pork product, bread, fruit and their delicious coffee, which to me is an ample breakfast.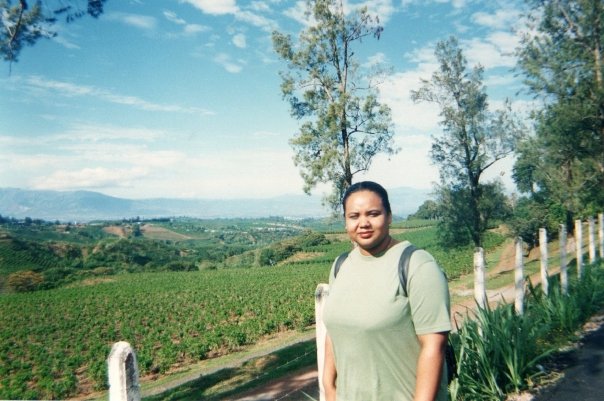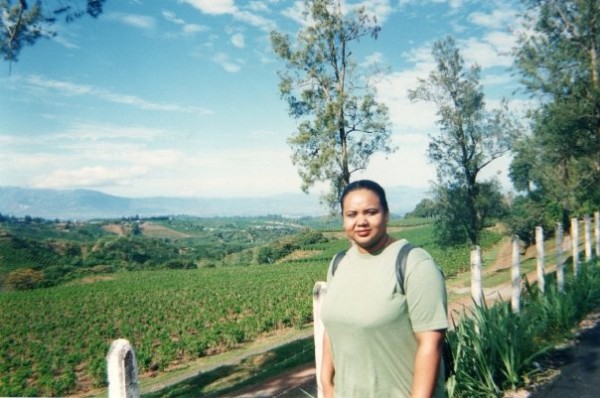 We were greeted with rice and beans, fried plantain, chorizo, queso de freir, chicarrones, toast & butter, fried eggs, fruit, juice &coffee. Apparently this was not a special breakfast done for tourists, but is a typical breakfast. I could only eat about 1/2 the plate.
No matter how little or many side dishes accompany it, Gallo Pinto – Rice & Beans is always the centerpiece of the Costa Rican Breakfast.
So what goes into my version of Gallo Pinto – Costa Rican Rice & Beans Breakfast Platter?
Gallo Pinto – Costa Rican Rice & Breans
Eggs – usually fried eggs, but scrambled or omelette style can be made to personal preference
Queso Freir – South/Central American cheese that can be fried or grilled
Chorizo – smoked pork sausage – fried or grilled
Fried Ripe Plantain
Fresh Tropical Fruit
Before we get to the recipe you might want to check out these other filling High Protein breakfasts from the Dominican Republic and Dominica Breakfast.
Gallo Pinto – Costa Rican Rice & Beans Breakfast Platter
A hearty and filling breakfast with rice and beans as the centerpiece, accompanied by eggs, cheese, chorizo, plantain, fruit and coffee. Enjoy breakfast – Costa Rican style!
Ingredients
1/2

cup

black beans

soaked overnight

1

bay leaf

2

crushed garlic cloves

2

tablespoons

oil

1

onion

chopped

1

bell pepper

chopped

2

tablespoons

sofrito

optional

3

cups

rice

2

tablespoons

cilantro

finely chopped

salt

to taste
Accompaniments
Fried Ripe Plantain

Eggs

fried or preferential cooking method

Chorizo

fried or grilled

Queso de Freir

fried or grilled

Fresh Tropical Fruit

Coffee
Instructions
Cover beans with water and bring to a boil with bay leaf and garlic.  Reduce heat and simmer for about 1 hour, until the beans are tender.

Drain beans, but reserve the cooking liquid.

In a large measuring cup, combine reserved cooking liquid and water to equal 4 cups.

In a large pot, heat oil.  Add onions, bell pepper and sofrito (if using).

Add beans, salt and water and bring to a boil.  

Add rice, stir and return to a boil.

Once it is boiling, cover and reduce to simmer on low heat.

Cook until rice is tender and has absorbed all of the water, about 20 minutes.

Add cilantro and adjust salt, as needed.
Nutrition
Calories:
310
kcal
|
Carbohydrates:
60
g
|
Protein:
6
g
|
Fat:
4
g
|
Saturated Fat:
1
g
|
Sodium:
5
mg
|
Potassium:
169
mg
|
Fiber:
2
g
|
Sugar:
1
g
|
Vitamin A:
472
IU
|
Vitamin C:
20
mg
|
Calcium:
27
mg
|
Iron:
1
mg
Did you try this recipe? Leave a comment below.
Please follow me on Instagram @chefmireille or tag me #chefmireille with your pics! I'd love to share them!
DO YOU YUM? SAVE IT BELOW!
Yum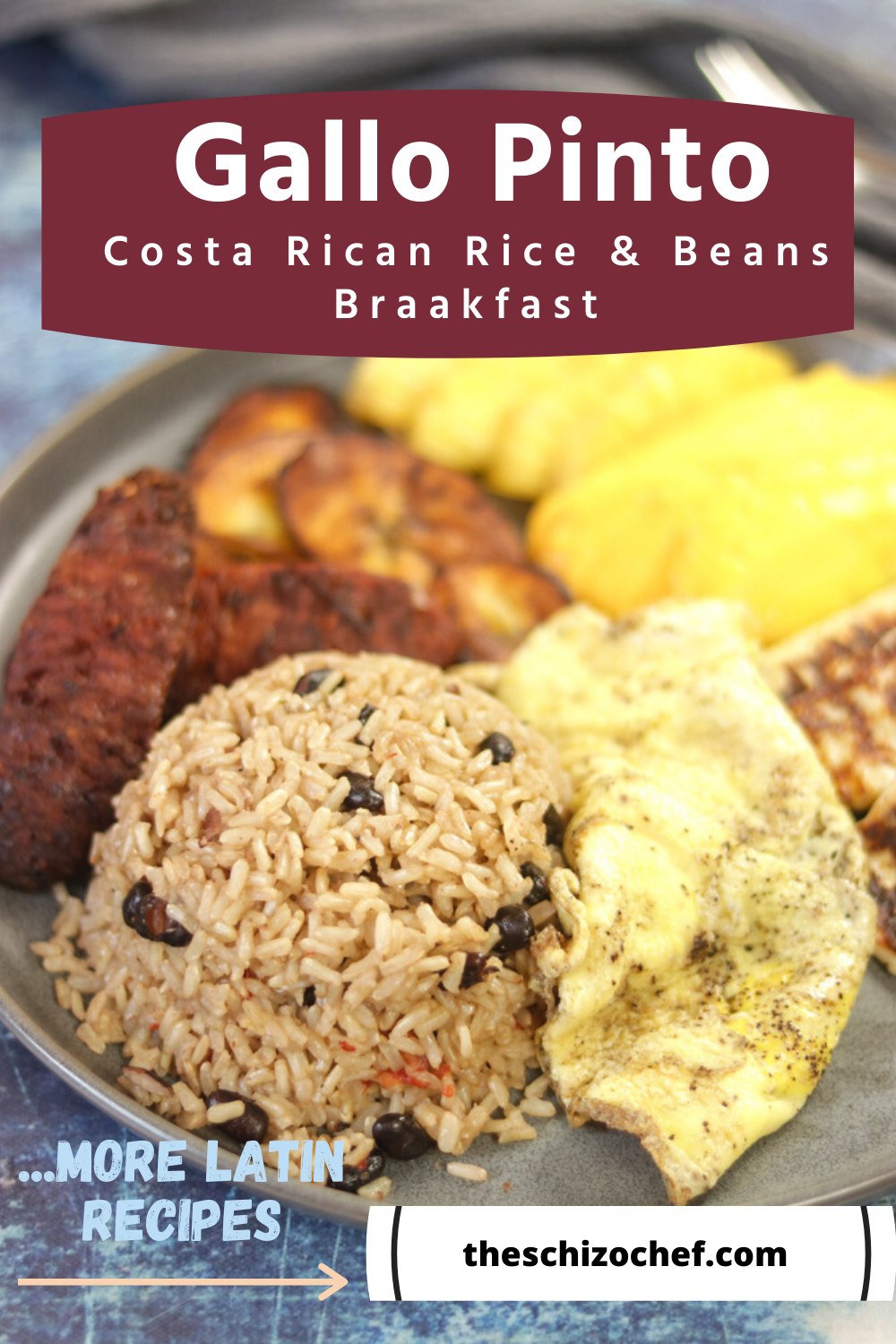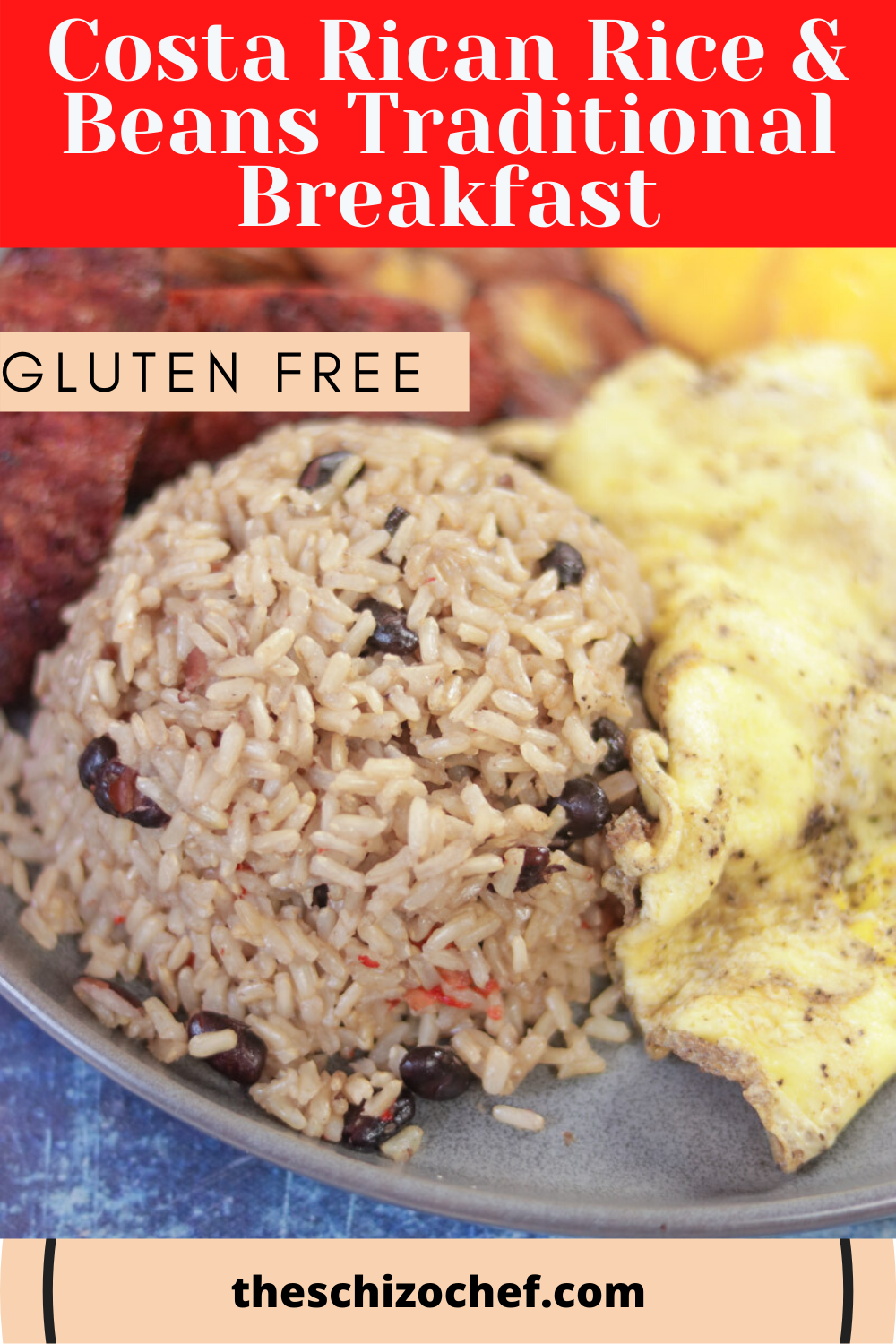 This post may include affiliate links.