Last Updated on May 20, 2020 by Chef Mireille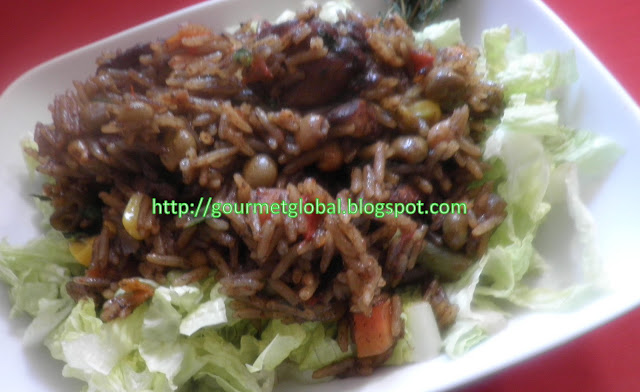 Pulao is one of the Caribbean dishes that has its roots from the Indians who came to the Caribbean, as indentured servants. Like most Indian dishes from the Caribbean, it has adapted and changed because of the ingredients we have in the Caribbean, that are not necessarily used in India.

While there are different versions, the most common pulao is Chicken Pulao. This recipe includes some ingredients unique to the Caribbean (now available in New York and any major city that has Caribbean populations):
Green Seasoning is a mix of green herbs, usually chives, parsley, thyme, scallion, cilantro, culantro as well as garlic and onion. It is mixed with a preserving acidic liquid like lime juice or vinegar. This is a very common ingredient and is an all-purpose seasoning used in most Caribbean cooking.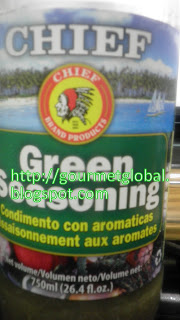 Browning is made by frying brown sugar slow and long, until it is black. This is used in many meat dishes, as well as our black cake (Caribbean fruit cake) to give the food color and a little sweetness. This is why our stew dishes always taste a little sweet.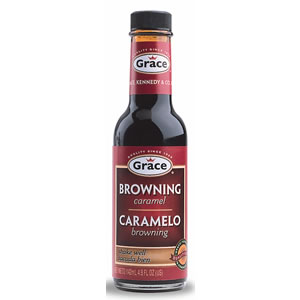 Shadoe Beny aka culantro is a green herb, similar to the flavor of cilantro. It has a very strong flavor and aroma, even more potent that cilantro.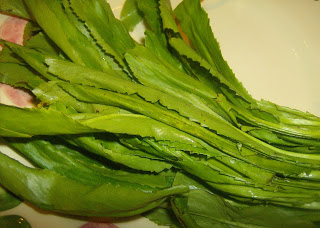 Caribbean hot sauce is not as acidic as most American or Asian hot sauces, like Sriracha. It is milder and has a more fluid taste. Usually the hot peppers are blended with onion, garlic, herbs and a fruit like mango or papaya. The fruit has a balancing effect so the sauce is not so acerbic.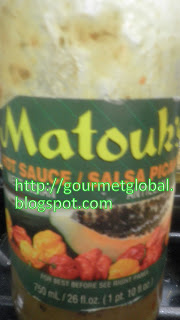 Chicken Pelau
Serves 8
Ingredients:
4 boneless, skinless chicken thighs, cut into bite size pieces (traditionally, this is made with a whole chicken, cut into pieces but this is a modern version recipe I developed that is nice to serve at parties and easier to eat without the meat on the bones)
1 teaspoon lime juice
1/4 cup Green Seasoning
1 tablespoon Caribbean Hot Sauce
2 tablespoons oil
1 onion, chopped
1 bell pepper, chopped
2 garlic cloves, chopped
1 tablespoon ginger, chopped
1 1/2 cups cooked pigeon peas
3 cups rice
1 1/2 cups coconut milk
2 cups water
1 lb. package of mixed frozen vegetables (corn, carrots, green beans)
1/2 Scotch Bonnet pepper
1 sprig thyme
1 bunch shadoe beny, finely chopped
salt, to taste
Combine chicken, lime juice, Green Seasoning and Hot Sauce in a bowl and toss to combine.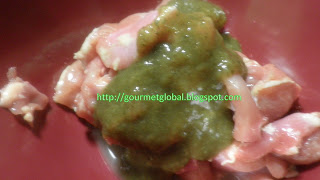 Marinate overnight in the refrigerator.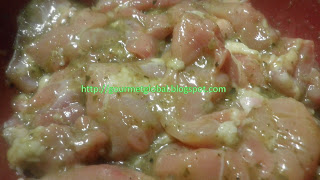 Heat 1 tablespoon of the oil and saute onions, ginger, bell pepper and garlic.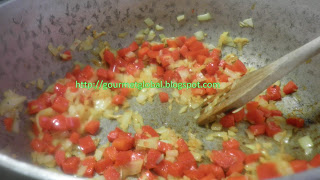 Add the other tablespoon of the oil. Add chicken and brown a little. Add browning, thyme, pigeon peas and Scotch Bonnet and stir to combine.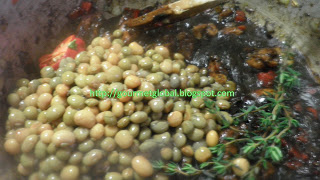 Add coconut milk, water, salt and vegetables. Bring to a boil. Add rice and reduce to a simmer.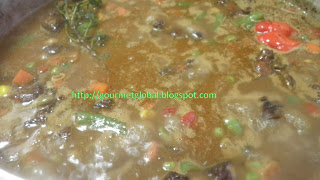 Cook for 30-40 minutes, until rice is cooked.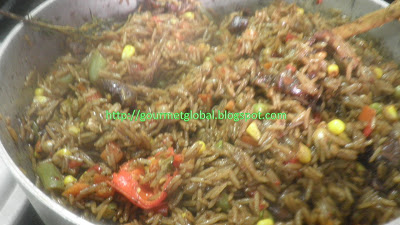 Remove thyme branch and Scotch Bonnet before serving. Add shadoe beny and stir to combine.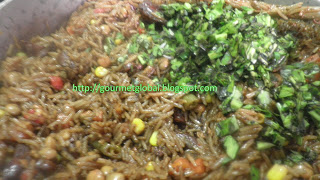 Taste and adjust salt, if necessary. The perfect one pot meal!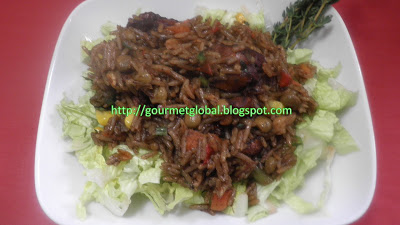 As many of my readers know, I used to work at a nursery school and this was the kids' absolute favorite meal. Of course, for them I made it without the hot sauce and the hot pepper. On the days I made this, even the pickiest kids' plates always came back clean. It is a nutritious, balanced meal that is an absolute kid pleaser!
Sending to Foodies Nest's Pulao Event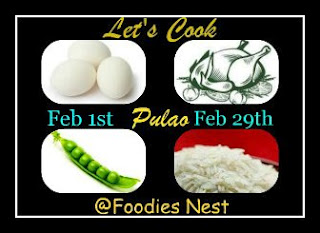 Update: Linking to Simply Food's Flavours of Caribbean hosted by The Spicy Pear
Chef Mireille