Last Updated on June 4, 2015 by Chef Mireille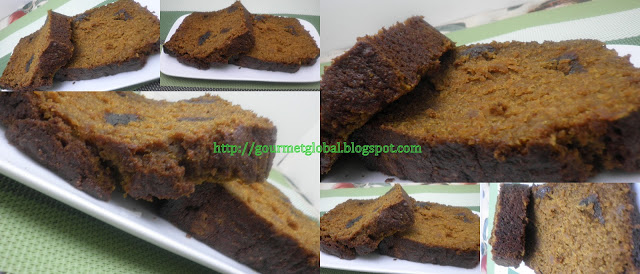 Since I started with letter Z with my theme of Cooking by Alphabet for this month's Blogging Marathon, I now go to the beginning of the alphabet with letter A, with these protein (almond flour) Vitamin A & C (pumpkin) filled muffins.
I love dried apricots, however, I eat the natural dried apricots that do not have the sulfur for color. I think the natural ones are sweeter and taste closer to fresh apricots, than the sulfur treated ones. The process of sun-drying brings out the natural sweetness that is almost intoxicating. The first time I tried a natural dried apricot, instead of the sulfur treated ones I thought it had been soaked in rum or some type of alcohol. I think it is because of the concentration of sugars that causes this effect. If you can, use the natural dried apricots. I promise you, you will never want to eat a sulfur treated one again! Sure the orange ones might be preetier, but the brown ones are tastier!


Apricot Pumpkin Bread
Ingredients:
3/4 cup firmly packed brown sugar
1 cup granulated sugar
11 tablespoons butter, softened
2 eggs
1 3/4 cups canned pumpkin
1/3 cup milk
2 teaspoons almond extract
1/2 cup whole wheat flour
1/2 cup all-purpose flour
1 cup almond flour
1/2 teaspoon salt
1 1/2 teaspoon baking soda
1/4 teaspoon ground cloves
1/2 teaspoon ground ginger
2/3 cup dried apricots, quartered
Preheat oven to 375 F. Grease a loaf pan.
Beat sugar and butter until light and fluffy. Add eggs. Add pumpkin, milk and almond extract. Mix well.
In a small bowl, mix all other ingredients, except apricots. Add to wet mixture.
Fold in apricots.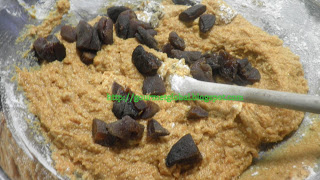 Pour into greased loaf pan and bake for 1 hour. Cover with aluminum foil and bake for another 1/2 hour.
This is a really moist, spicy and comforting sweet bread and the dried apricots melt in your mouth!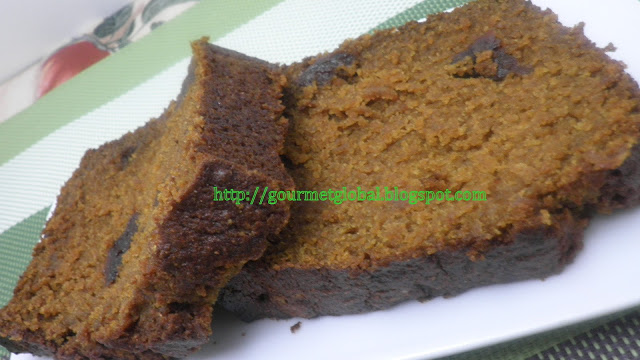 Check out the Blogging Marathon page for the other Blogging Marathoners doing BM#15
This recipe is being sent to Vardhini's Bake Fest at Zesty Palette/Cooks' Joy, hosted this month by Sumee
Chef Mireille
Sign up for our updates!
Subscribe to get our latest content by email and get your FREE Pantry Cheat Sheet - Learn the basics to cook any International cuisine!