Last Updated on June 4, 2015 by Chef Mireille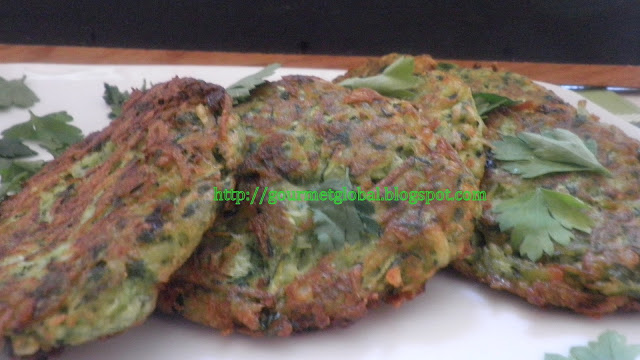 It's that time of the month again…another Blogging Marathon. While I have been participating since December, I have only been doing Week 2 of the BM. This month, I have decided to do both weeks. It's going to be 14 days of non-stop recipes!!!
Potato Pancakes and Applesauce is a very common food item eaten during the Jewish holiday of Passover. This is a twist on that, which I think is more flavorful with the addition of the zucchini. I ate it with some salsa and eggs for breakfast, but of course, it tastes just as good with some applesauce also.
2 zucchinis, grated
1 potato, grated
1 onion, grated
2 tablespoons Parmesan cheese
2 tablespoons parsley, finely chopped
1 egg
2 tablespoons all-purpose flour
salt and pepper, to taste
1 – Combine the zucchini, potato and onion in a piece of cheesecloth or clean kitchen towel and squeeze out all of the excess water.
Transfer to a bowl and combine with all the other ingredients. Mix thoroughly.
2 – Heat oil about 1 inch deep in a skillet. Form pancake shapes with the zucchini batter and fry until golden brown on both sides.
Drain on paper towels.
Serve as is, or with accompaniments.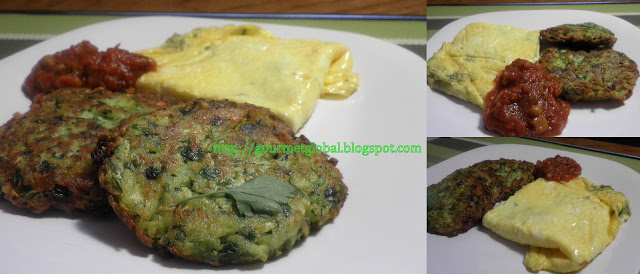 My Weekend Breakfast