Last Updated on April 12, 2023 by Chef Mireille
Vispipuuro is a traditional Nordic Recipe. This Whipped Semolina Porridge with Lingonberries is a fruity treat that levels up your cream of wheat breakfast. You can even enjoy this as a healthy dessert porridge. Also made in Sweden where it goes by the Swedish name of Klappgrot.
Although Americans might think of this more as breakfast, in Nordic countries these kind of grain based porridges are more often had as dessert snacks. If you are looking for a healthier dessert, this is the perfect treat!
Don't worry – I know that lingonberries also known as cowberry is not exactly standard supermarket fare here in America, so I have detailed variations of this dish you can use below in the FAQ section.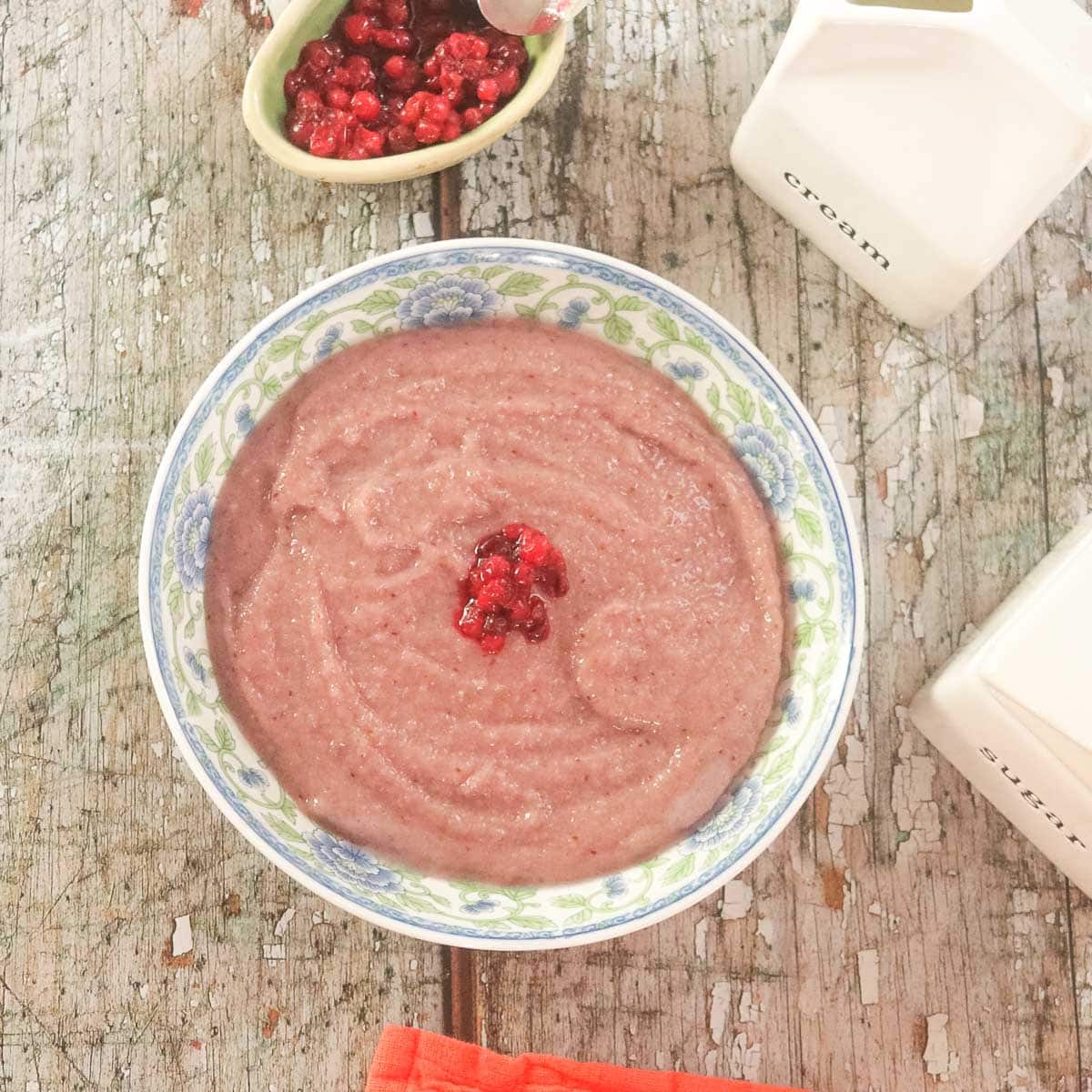 Table of Contents
What makes this Lingonberry Porridge so special is the fact that it is whipped. By whipping the chilled semolina porridge it turns into a luscious light and fluffy treat with a mousse-like consistency. This is probably going to be your first time having a whipped porridge and you are going to love the consistency.
I don't even think the photos do it justice. By whipping the traditional porridge, it becomes light and airy.
If you've always wondered what lingonberry tasted like, this is the perfect lingonberry recipe to try.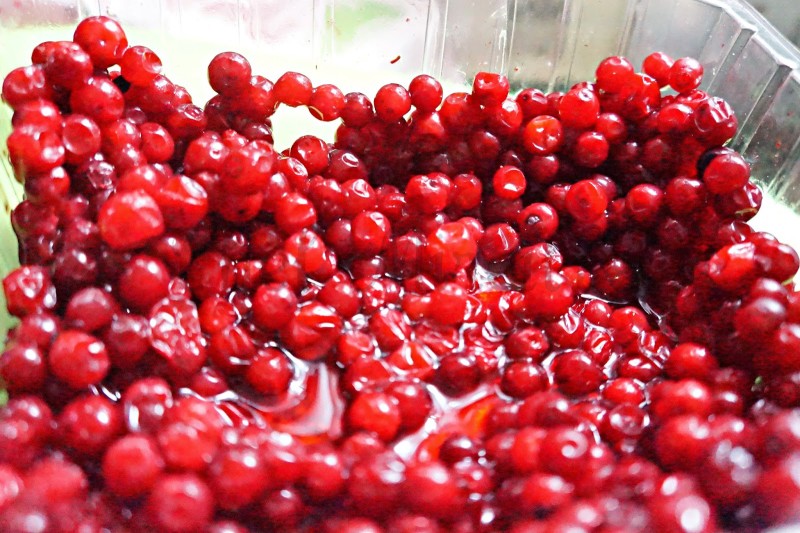 Frequently Asked Questions
What does a lingonberry taste like?
They are quite sour and tart just like cranberries as they are in the same family.
Where can I find fresh lingonberries?
You are going to find it much easier to find frozen lingonberries than the fresh berries. The only place in the United States where fresh lingonberries are found is Maine.
Look for them at European and especially Balkan markets. Here in NYC, I buy them at supermarkets in the Sheapshead Bay area of Brooklyn. Also look out for them at international markets.
Are there any substitutions I can use for the lingonberries?
You can use any tart red berry like red currants or cranberries.
So are you ready to try this traditional Finnish recipe? All you need is a few simple ingredients and tools.
Tools Needed
Vispipuuro Ingredients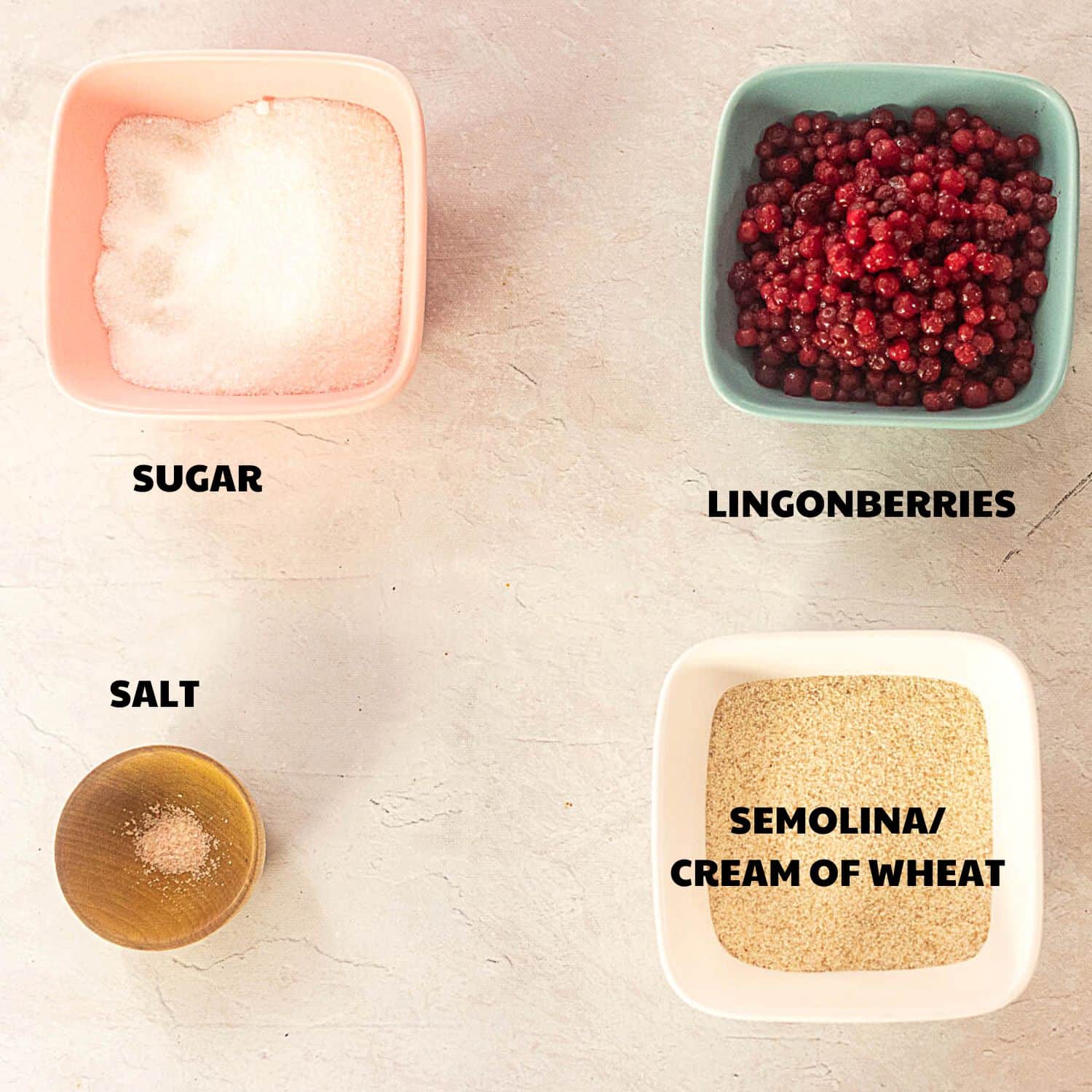 semolina – a milled grain staple eaten around the world. Here in America, this coarse grind of durum wheat it is most commonly sold as cream of wheat breakfast cereal.
frozen lingonberries – a tart berry. Cranberries or red currants can be substituted.
salt – flavor enhancer.
sugar plus more for serving or your favorite alternative sweetener.
milk – for serving. You can use non dairy milk if you prefer.
How to Make Finnish Lingonberry Porridge
Combine lingonberries with cold water in a saucepan. Boil until they are soft and mashable.
Pass through a sieve or a food mill to extract the juice.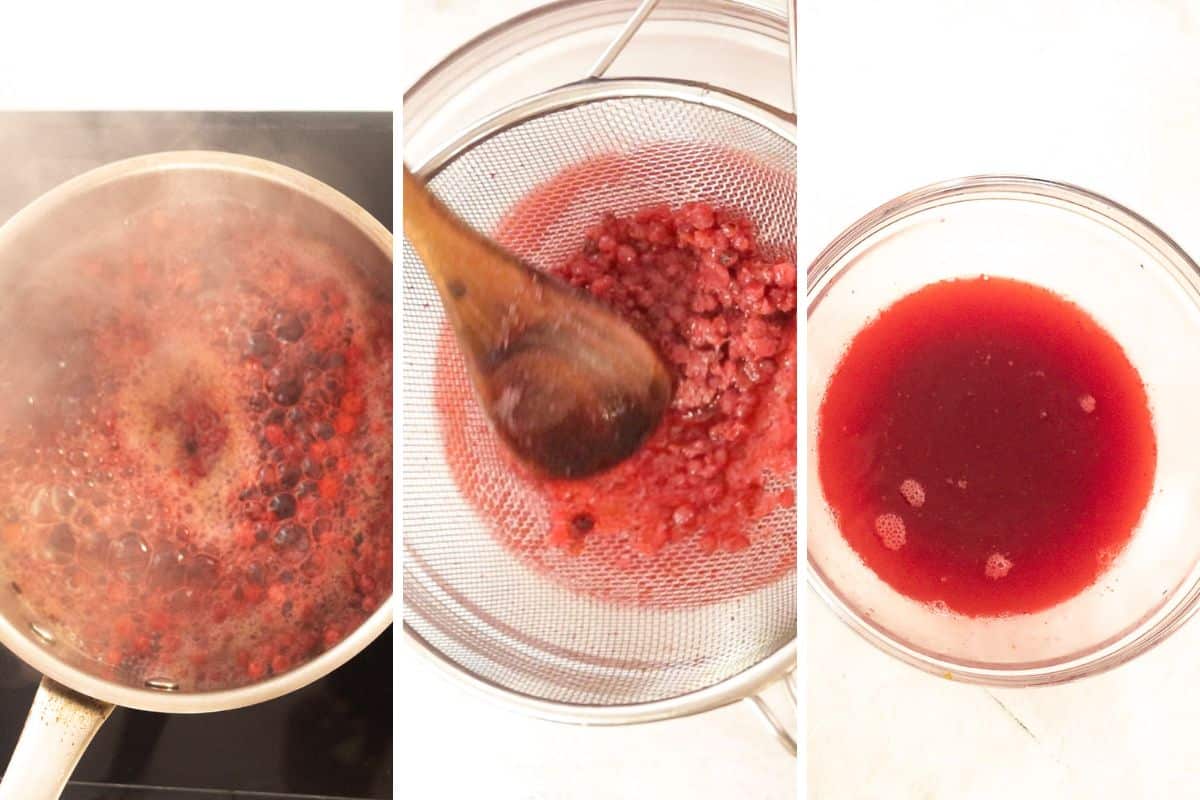 Cook the semolina flour in the lingonberry juice with the sugar and a pinch of salt.
Once it is a porridge consistency, let the porridge cool to room temperature. You can speed up this process by putting it in the refrigerator for 15 minutes.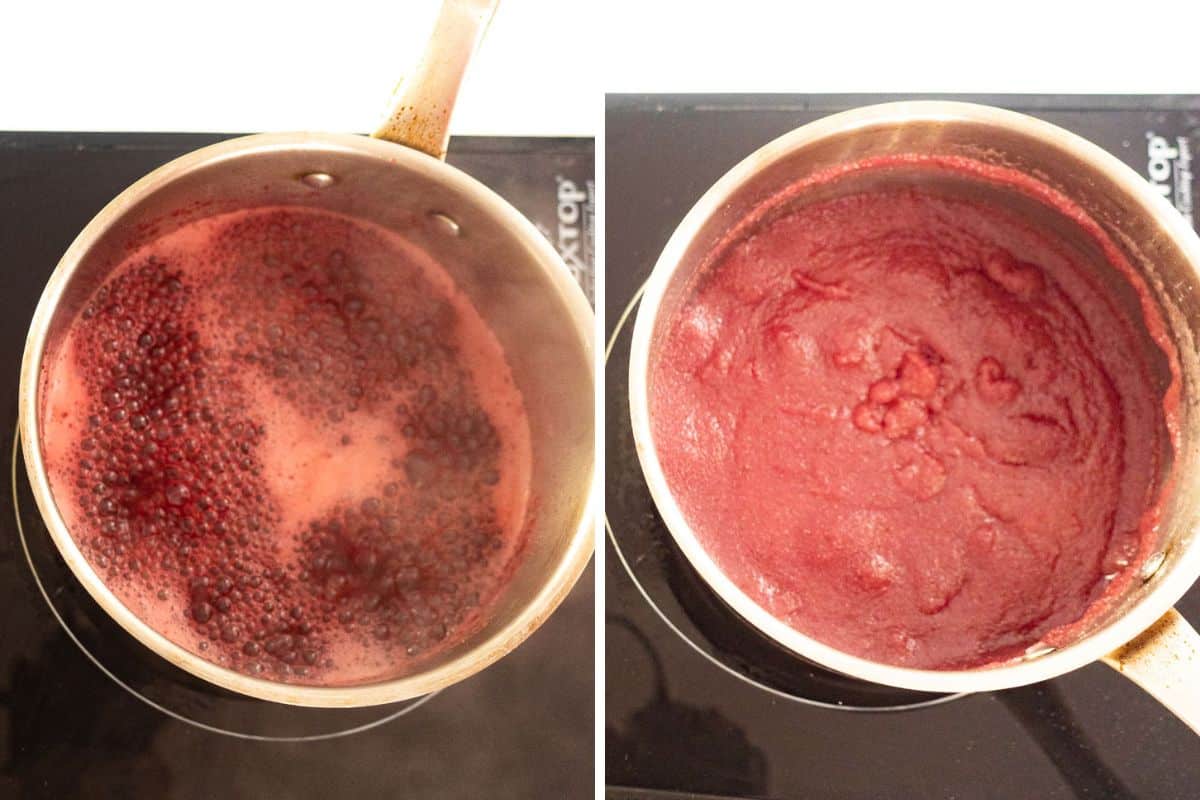 Once it is chilled, whip the semolina porridge in an electric mixer until light and fluffy.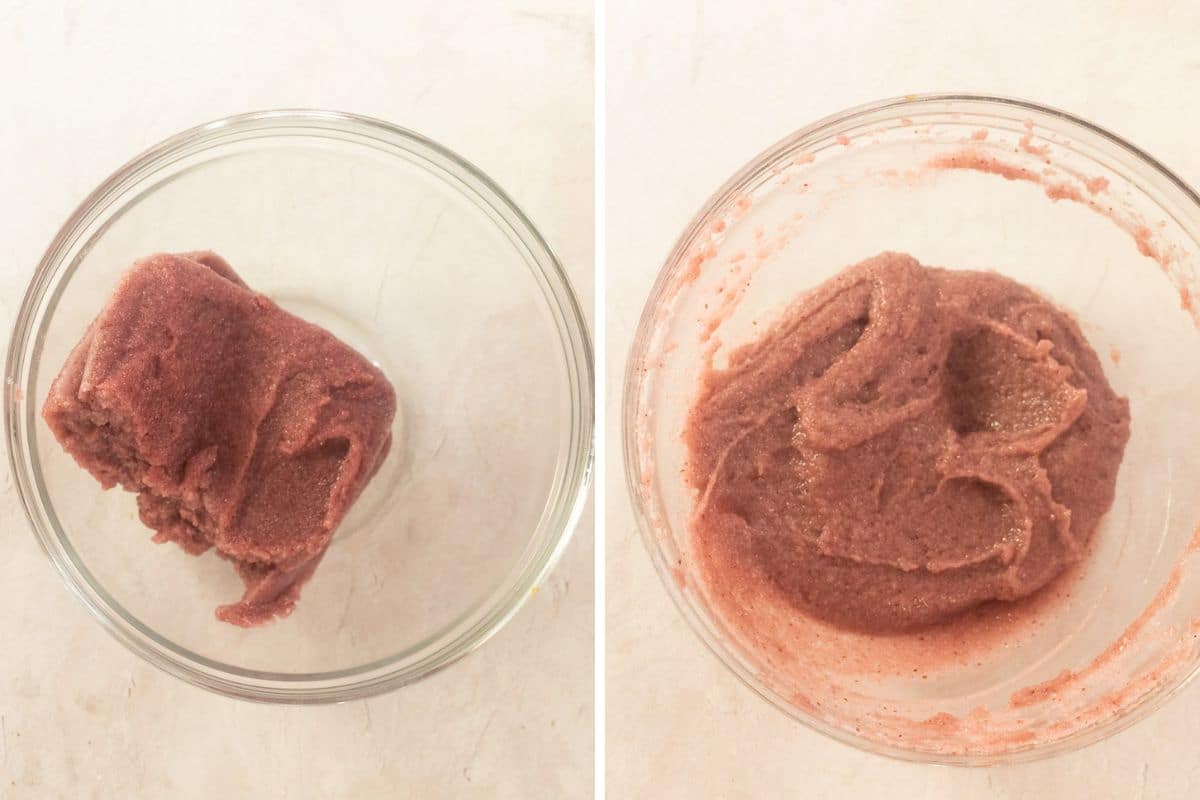 Now you are ready to customize it by adding as little or as much milk and a sprinkle of sugar. You can also use any alternative kind of sweetener you prefer like honey, agave or monkfruit sugar.
Serve chilled with cold milk and sugar.
Garnish with a few whole berries.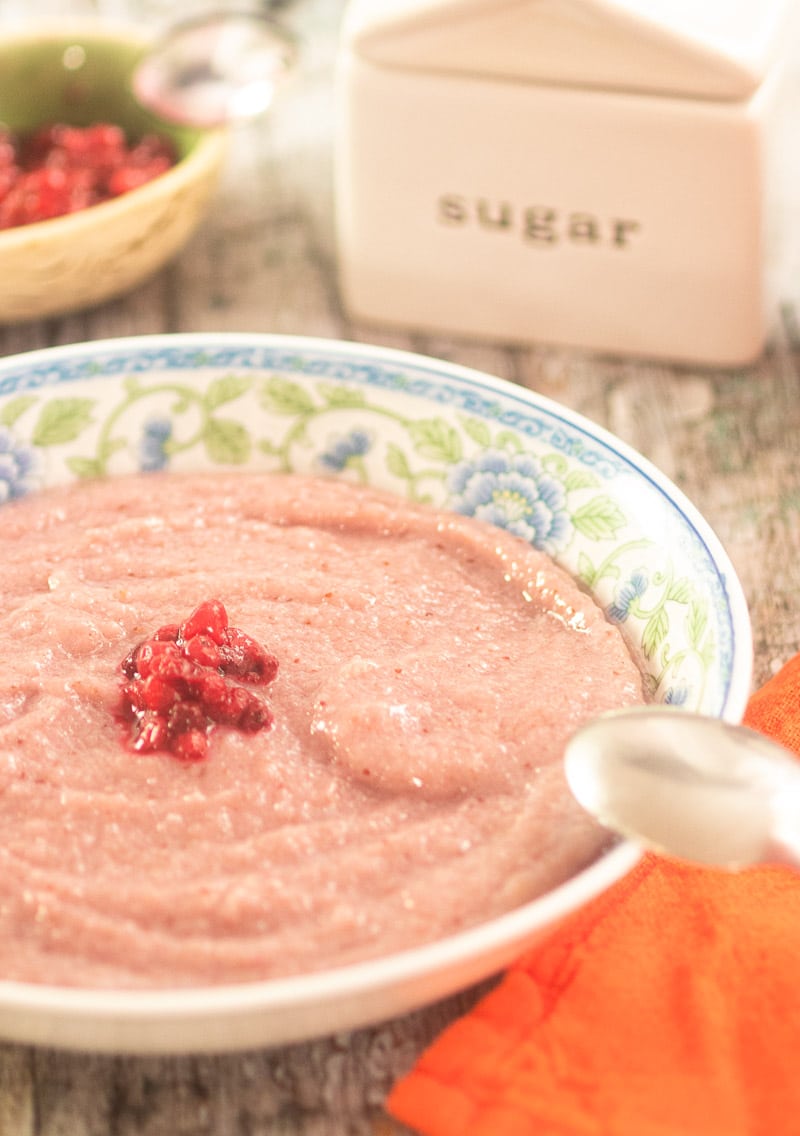 Light and airy, this porridge is not dense at all – a far departure from the breakfast porridge you may be used to.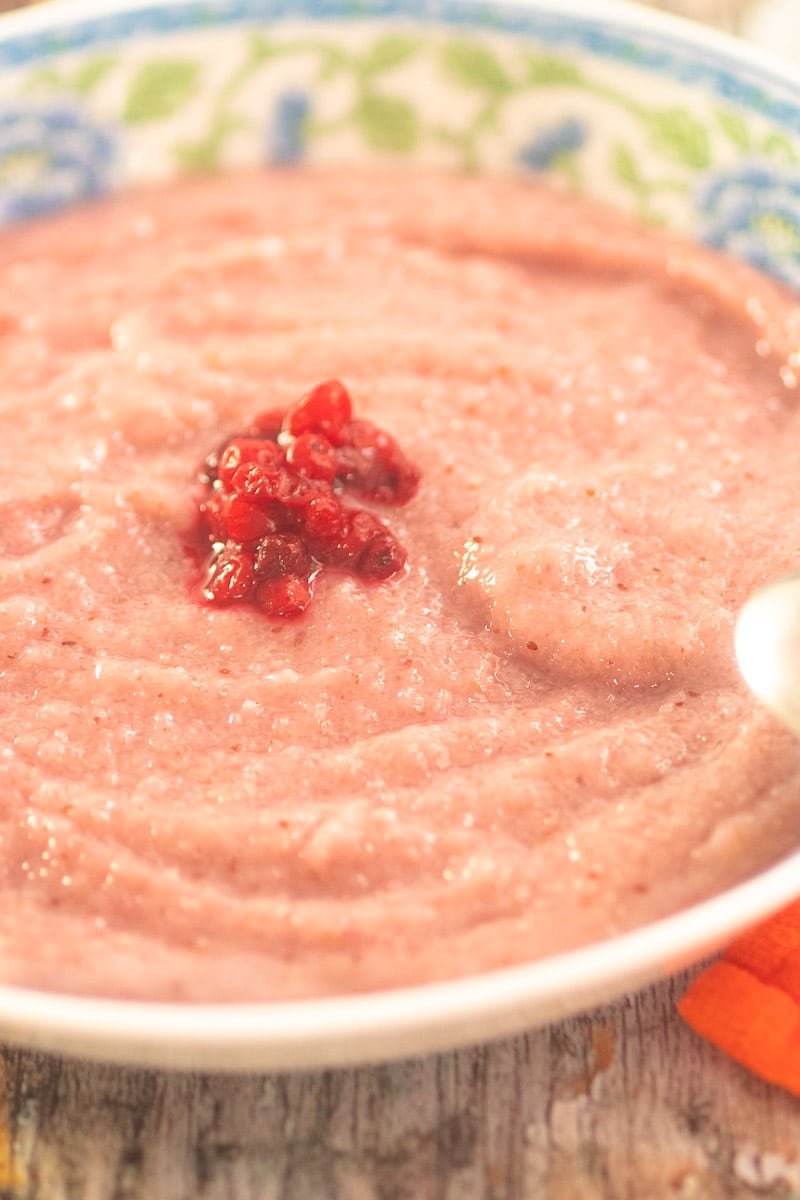 If you'd like to explore more into Finnish cuisine, here are some other recipes you can try.
Finnish Recipes
Vispipuuro: Lingonberry Semolina Porridge
Ingredients
3 1/3

cups

water

1 1/4

cups

fresh or frozen lingonberries

defrosted

3/4

cups

sugar

1/2

cup

plus 1 tablespoon cream of wheat/ wheat semolina

Extra milk

for serving

Extra sugar

for serving
Instructions
Combine water and berries in a saucepan.

Cook on high heat for 10-15 minutes, until berries are soft and mashable.

Pass through a sieve to extract all of the liquid.

Pour lingonberry juice back into the saucepan.

Add sugar and salt. Bring to a boil.

Reduce to low heat.

Slowly add cream of wheat while stirring constantly to avoid lumps.

Simmer on medium low heat for 5-10 minutes, stirring frequently. Cook until it is a porridge like consistency.

Let it cool to room temperature.

Transfer the porridge to a mixing bowl. Using an electric mixer, beat for 5 minutes on high until light and airy..

Serve chilled with milk and sugar.

Garnish with more lingonberries.
Notes
Lingonberries can be substituted with cranberries or red currants.
Nutrition
Calories:
263
kcal
|
Carbohydrates:
62
g
|
Protein:
3
g
|
Fat:
1
g
|
Saturated Fat:
0.1
g
|
Polyunsaturated Fat:
0.1
g
|
Monounsaturated Fat:
0.03
g
|
Sodium:
37
mg
|
Potassium:
34
mg
|
Fiber:
1
g
|
Sugar:
38
g
|
Vitamin A:
67
IU
|
Vitamin C:
16
mg
|
Calcium:
179
mg
|
Iron:
8
mg
Did you try this recipe? Leave a comment below.
Please follow me on Instagram @chefmireille or tag me #chefmireille with your pics! I'd love to share them!
Don't forget to visit the RECIPE INDEX with over 1000 recipes from around the world including lots of Vegetarian Recipes and Gluten Free Recipes!