Last Updated on June 2, 2015 by Chef Mireille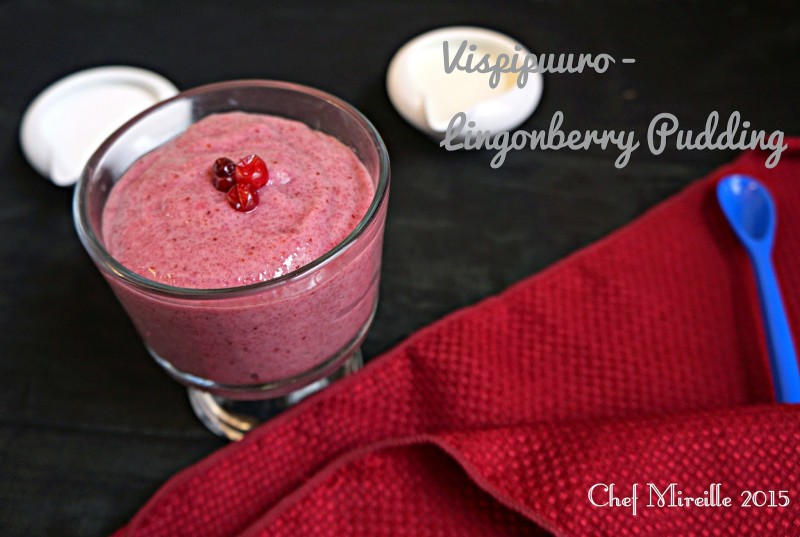 Today, I have another grain based healthy dessert for you – this time from Finland. So you're all ready to try this recipe and then you say aloud as you write down the ingredient list "Ok Mireille where exactly am I supposed to find lingonberries?" Well, if you live outside of NY, the best I can suggest is to get a jar of the preserves from Ikea, Amazon and grocery stores that sell gourmet product lines like Hafi & Roland. You will have to rework the recipe using the preserves.
However if you are lucky enough to live in my city, the most diverse city in the world where you can find almost anything from any part of the world, I can direct you exactly how to find a package of lingonberries. Hop on the F train to Brooklyn and get off at 18th avenue. Walk about 2 blocks to 4112 18th Avenue. For more information about all the products you can find at this Russian/Balkan market, see my post here. The supermarket is open daily until 10 pm, so no excuses about not having the time to go visit.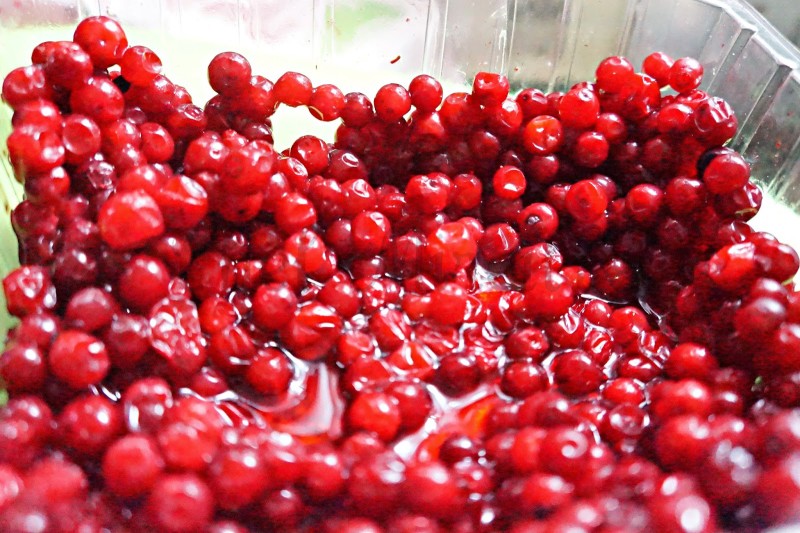 Lingonberries
You can also take the Q or B train to Brighton Beach and explore the large Russian enclave there. You should also be able to find many shops there that will sell lingonberries.
As far as I'm concerned, no one who lives in NYC can really use the excuse that they can't find the ingredients to make a recipe. If they are willing to take advantage of the most developed subway system in the world, go out of your immediate neighborhood and explore all the wonderful cultural pockets the city has to to offer.
Vispipuuro
Serves 4-6
Ingredients:
3 1/3 cups water
1 1/4 cups fresh or frozen lingonberries, defrosted
3/4 cups sugar
1/2 cup plus 1 tablespoon cream of wheat/ wheat semolina
a pinch of salt
Combine water and berries in a saucepan. Cook on high for 15-20 minutes, until berries are soft and mashable. Pass through a sieve or food mill to extract all of the liquid. Pour liquid back into the saucepan.
Add sugar and salt. Bring to a boil. Slowly add cream of wheat while stirring constantly to avoid lumps. Reduce heat to medium – medium low and simmer for 5-10 minutes, stirring frequently. Cook until it is a porridge like consistency.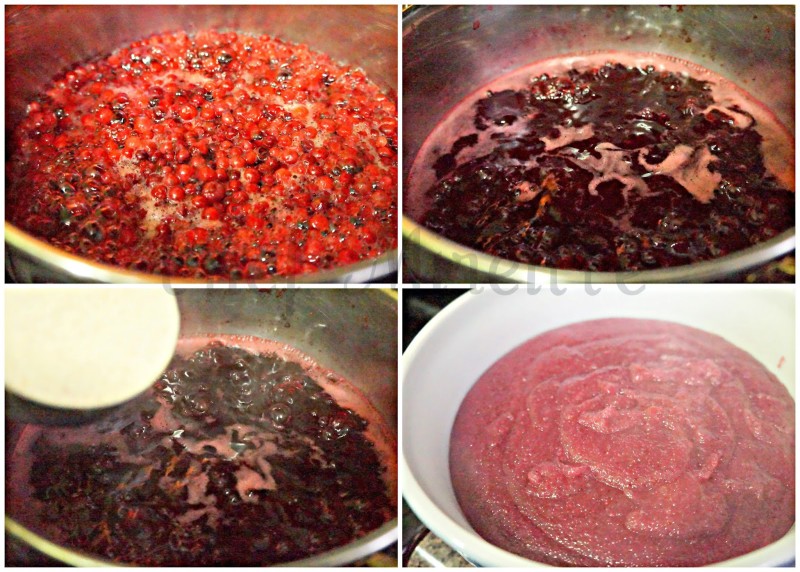 Put in refrigerator to chill for 1 hour.
Transfer the porridge to the bowl of an electric mixer. Beat for 5 minutes on high.

Serve with milk and sugar.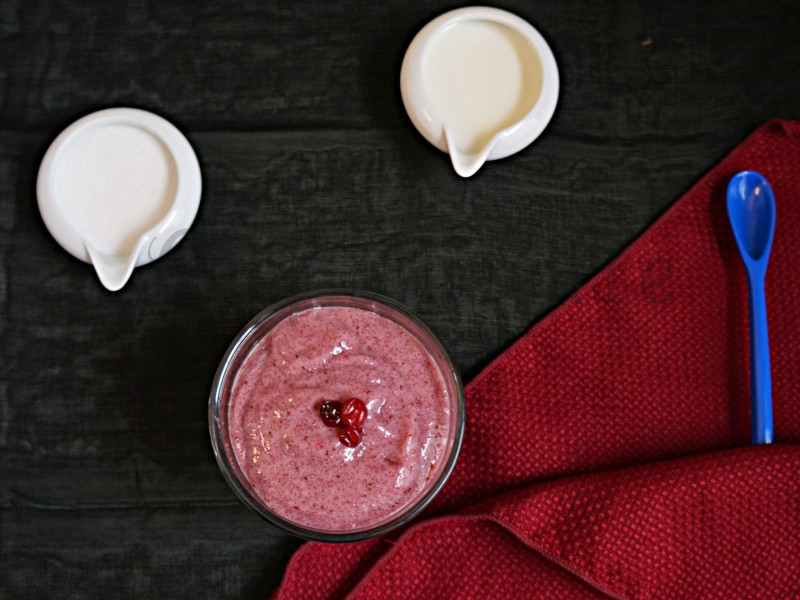 Notes:
Lingonberries are very tart, so a good substitute might be cranberries or red currants.
Use soy milk to keep it Vegan.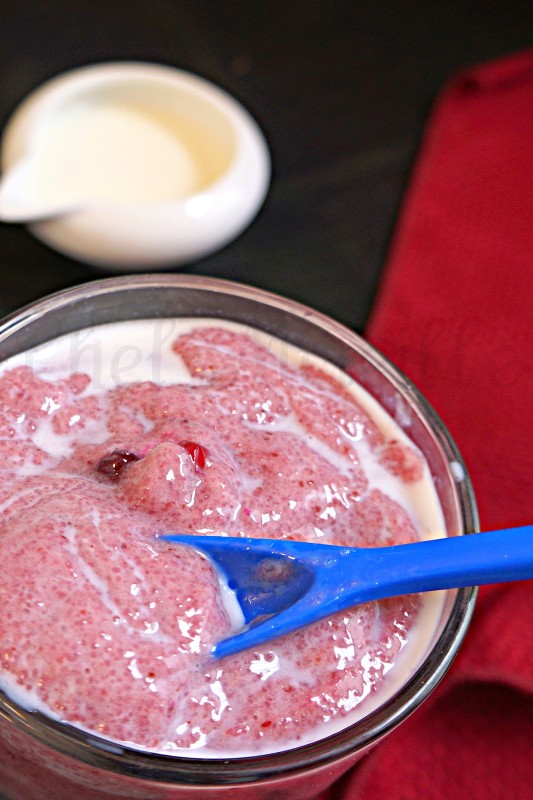 Check out the Blogging Marathon page for the other Blogging Marathoners doing BM#49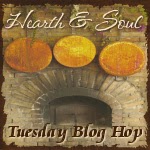 …linking to Hearth & Soul & Let's Cook Valentine
LIKE THIS RECIPE? LEAVE A COMMENT..I LIVE FOR THEM!
Chef Mireille