Last Updated on April 24, 2020 by Chef Mireille
Uppakra
Swedish Butter Cookies just melt in your mouth! The awesome texture is achieved by using potato starch.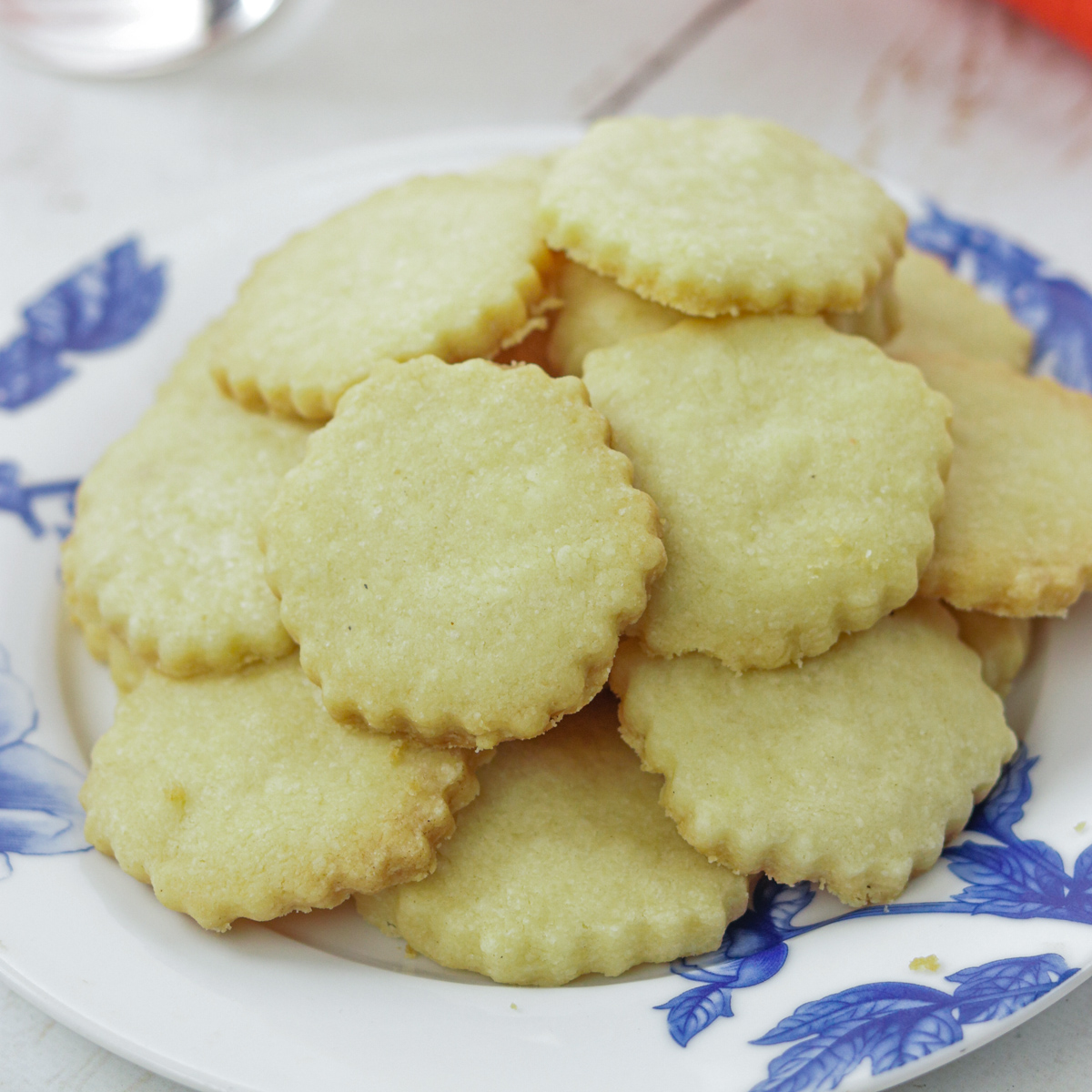 Some people see unusual ingredients and walk right by them in the supermarket because they have no idea to utilize them.
I have the opposite personality. I see unique ingredients and as long as its within a price point I deem affordable, I am going to buy it and then figure out how to utilize it.
What type of shopper are you? Do you walk by unique ingredients or do they excite you?
The very first time I encountered potato starch was in a Russian market. I had never before seen it and I thought it would be cool to find out how to utilize it. Without a second thought, I put it in my basket.
When I started researching recipes to utilize my potato starch, I started finding a lot of Scandinavian recipes like this Finnish Sandtorte pound cake. Potato starch gives the baked goods a soft and tender, melt in your mouth texture.
Potato starch is gluten free, so while these Uppakra – Swedish Butter Cookies are not gluten free, they are low gluten since half of the flour quantity is potato starch.
Not for people with Celiac's disease, but if you have a low gluten intolerance, these cookies are perfect for you!
For melt in your mouth butter cookies and other baked goods, replace half of the flour with potato starch.
Potato Flour
Potato Flour is NOT the same thing as potato starch and cannot be substituted. While potato flour is healthier made from the whole potato, it is not as tender.
Potato Starch is processed from only the starch of potatoes. Potato flour is processed from dried whole potatoes.
You won't get the same melt-in-your-mouth butter cookies from potato flour as you will from using potato starch.
Substitutions
Any starch product would produce the same tender cookie.
You can also substitute cornstarch, tapioca starch or arrowroot flour/starch.
How to make Uppakra – Swedish Butter Cookies
Light and airy with an almost powdery texture and not too sweet…perfect for tea time!
Uppakra – Swedish Potato Cookies
Ingredients
Instructions
Preheat oven to 375 F.

In a small bowl, combine potato starch, flour and salt.

Beat butter, vanilla and sugar until creamy.

Add flour mix a little at a time, until you have a homogenous cookie dough.

Wrap in plastic wrap and refrigerate for 2 hours.

Roll out dough on a well floured surface to about 1/2″ thick. You don't even need a rolling pin. You can just pat it down using the palm of your hand. It's a very soft dough. Using cookie cutters, dip them in flour and then cut out cookies and place on parchment lined cookie sheet.

Bake for 15 minutes.
Notes
If you have a Kitchen Aid, you can beat the butter and sugar when the butter is cold right out of the refrigerator, using the paddle attachment. You will then only need to refrigerate the dough for 1/2 hour.
Nutrition
Calories:
48
kcal
|
Carbohydrates:
11
g
|
Protein:
1
g
|
Fat:
1
g
|
Saturated Fat:
1
g
|
Cholesterol:
1
mg
|
Sodium:
21
mg
|
Potassium:
44
mg
|
Fiber:
1
g
|
Sugar:
3
g
|
Vitamin C:
1
mg
|
Calcium:
3
mg
|
Iron:
1
mg
Did you try this recipe? Leave a comment below.
Please follow me on Instagram @chefmireille or tag me #chefmireille with your pics! I'd love to share them!
DO YOU YUM? SAVE IT BELOW!
Yum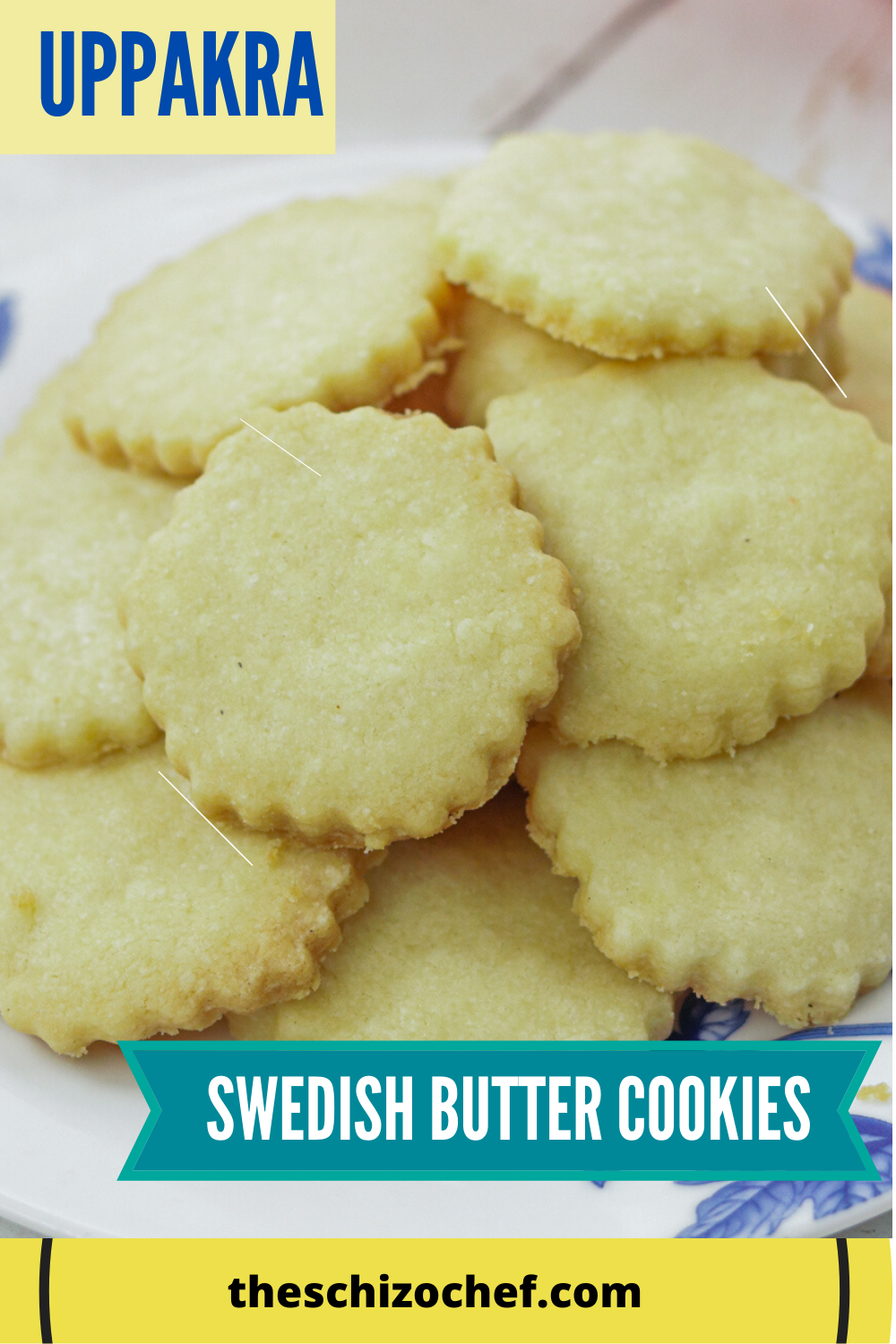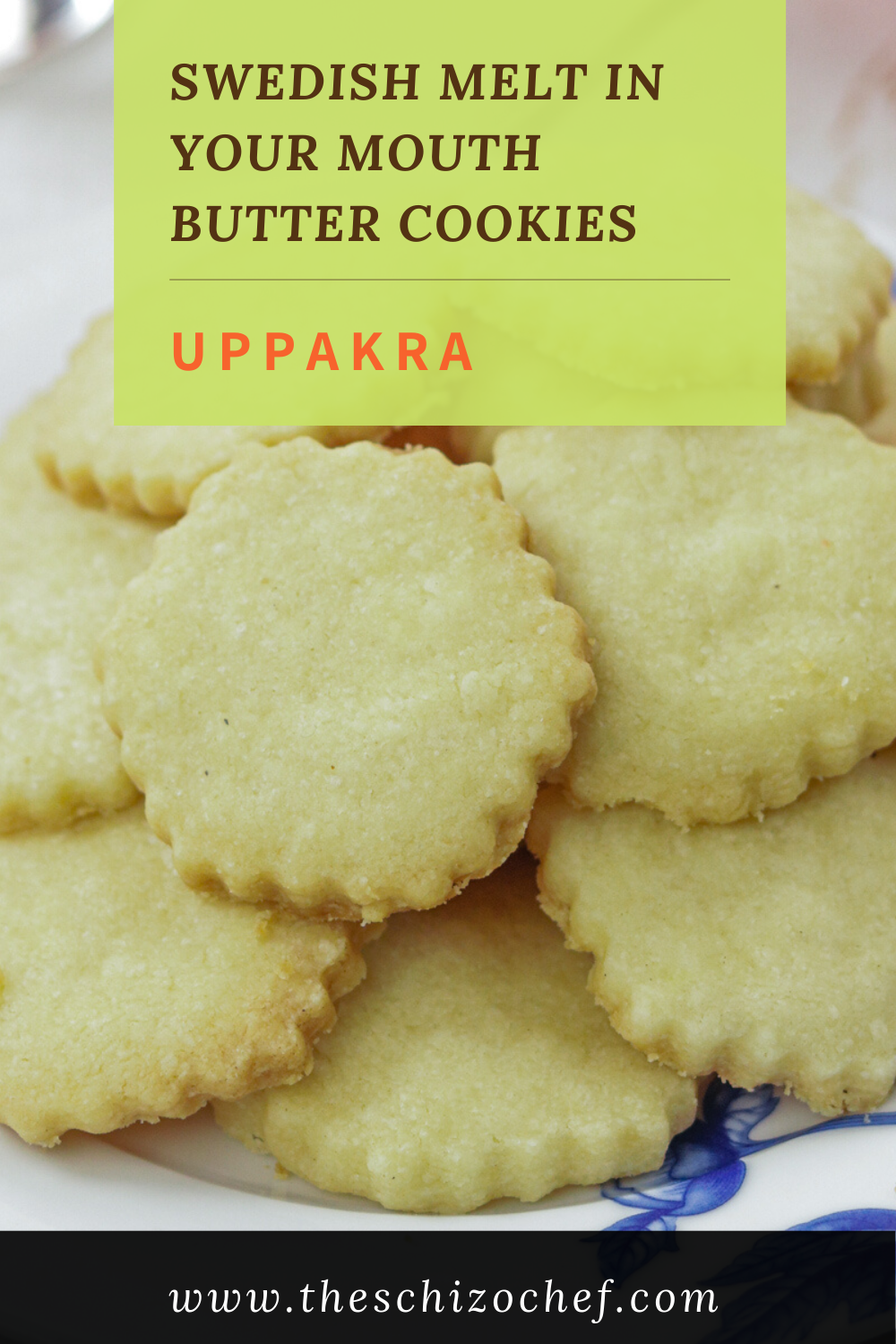 Don't forget to visit the RECIPE INDEX with over 1000 recipes from around the world including lots of Vegetarian Recipes and Gluten Free Recipes!
This post may include affiliate links.