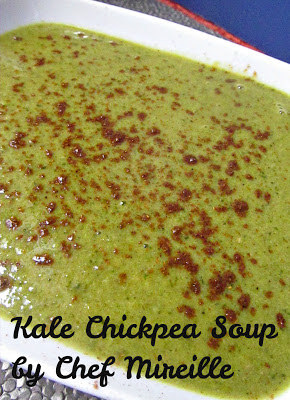 Blogging Marathon #29
Theme: Bookmarked Recipes
With over 200 recipes on my Pinterest Board : Recipes I Want To Try, I went straight there when I chose the Bookmarked Recipes BM theme.
This is one of the easiest soup recipes ever. Stick everything in a blender and then heat. It's ease is what made my decision to try this recipe first. You can be sitting down, enjoying this protein and vegetable packed soup in 20 minutes. Using coconut milk, this creamy soup is dairy free so appropriate for those who are lactose intolerant.
Serves 6
Ingredients:
2 15.5 oz. cans chickpeas, rinsed and drained
2 cups water
1 bouillon cube
4 cups kale leaves, coarsely chopped, firmly packed
2 cloves garlic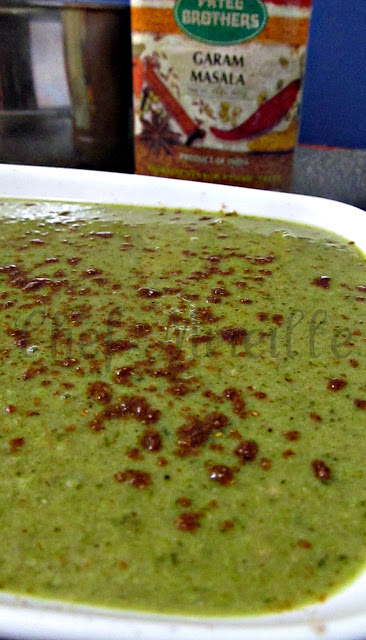 2 13.5 oz. cans coconut milk
2 tablespoons curry powder
2 teaspoons ground cumin
2 teaspoons honey
1 teaspoon salt
1/4 teaspoon black pepper
garam masala (optional)
Combine all ingredients except the garam masala in a blender and puree until completely smooth.
Transfer to a pot. Bring to a boil and simmer for 10 minutes.
To serve, sprinkle garam masala on top.
Check out the Blogging Marathon page for the other Blogging Marathoners doing BM#29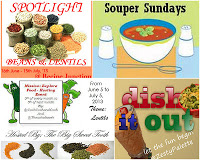 …linking to Pallavi & Sheelu's Mission Foods hosted by Rafeeda, Souper Sunday, Spotlight: Beans and Lentils & Dish It Out-Legumes and Vegetables
LIKE THIS RECIPE? LEAVE A COMMENT..I LIVE FOR THEM!
Chef Mireille
Sign up for our updates!
Subscribe to get our latest content by email and get your FREE Pantry Cheat Sheet - Learn the basics to cook any International cuisine!