Last Updated on December 14, 2020 by Chef Mireille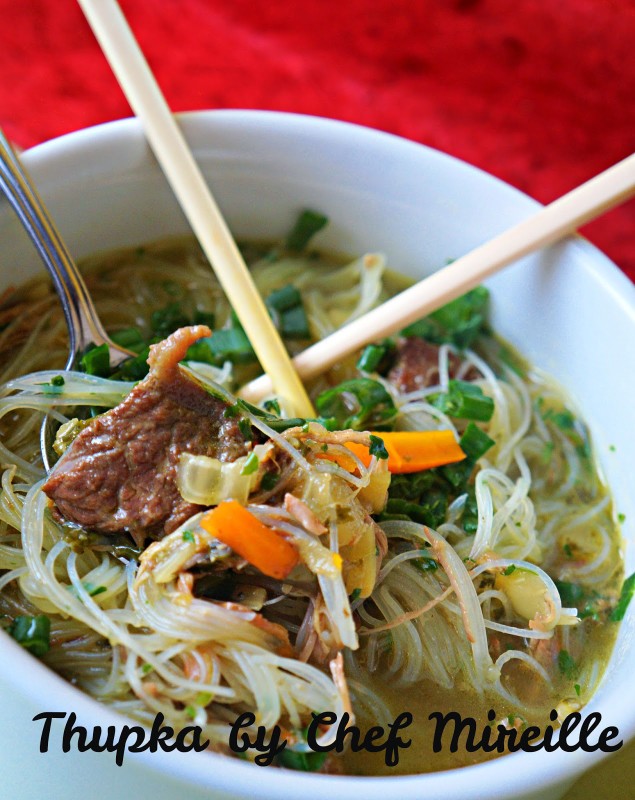 Continuing with this month's Indian Food Odyssey, we are off to one of the small Northeastern states located along the Chinese border.
Arunachal Pradesh is one of the Seven Sisters. The seven sisters refers to seven Indian states located in the northeast part of the country. Much of these states are tribal with many Tibeto-Burman and Austroasiatic languages being spoken. Arunachal Pradesh shares borders with Bhutan and Myanmar, as well as China. In fact, China even claims much of the state as part of Tibet and refers to it as South Tibet.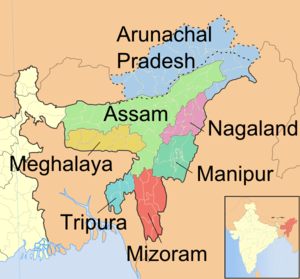 Wikipedia
Northeast India is one of the most beautiful parts of India and especially Arunachal Pradesh which includes part of the Himalayan range. Due to tribal unrest in the northeast region of India, it is not always the safest place to travel. Do some research first or consult a travel agent, but I think this would be a very interesting region to explore for its unique culture and cuisine.
I've added all 30 state of India to my Bucket List 🙂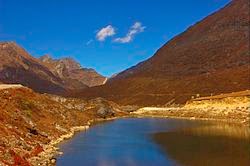 Arunachal Pradesh – Wikipedia
Thupka…Thukpa…I've seen it spelled both ways and not sure which is correct. Thupka is a dish of eastern Nepalese origin that is very popular throughout Nepal and Tibet. Additionally, it has become popular in Bhutan and the Indian states of Sikkim and Arunachal Pradesh along the Chinese border as well as the Ladakh region of Kashmir. It's basically a noodle soup. Although vegetarian and chicken versions exist, it is most often made with yak, lamb, beef or pork.
The varieties are endless as it can be made with any variety of vegetables and meat. The most popular vegetables to include are daikon radish, bamboo shoots, carrots and cabbage. Due to Arunachal Pradesh's proximity to China, Chinese vegetables are common in their cuisine. This is a common street food in the area, often served with momos.
Here is my version of this soup.
Pork & Lamb Thupka
Ingredients:
13 oz. stewing pork meat
11 oz. lamb with bones
1 onion, chopped
3 cloves garlic, finely chopped
1 oz. ginger, finely chopped
5 tablespoons oil
12 cups water
1 teaspoon cumin seed
1/4 teaspoon turmeric
1 teaspoon Szechuan pepper
salt, to taste
7 oz. Chinese rice noodles (you can also use egg noodles)
1 cup carrots, cut into julienne/matchsticks (about 4 oz.)
1 cup daikon, cut into julienne/matchsticks (about 4 oz.)
2 cups bok choy, chopped
2 tablespoons cilantro, finely chopped
chopped scallion greens, for garnish
In a large pot, heat 2 tablespoons of the oil. Add cumin seed. After they start to change color and become fragrant, add onion, ginger and garlic. Saute until softened. Remove from pot.
Add the rest of the oil. Add meat pieces and fry until browned.
Add 6 cups of the water, Szechuan pepper and turmeric. Bring to a boil. Reduce to a simmer and cook on medium-low heat for 2 hours.
Add carrot, daikon and bok choy along with 2 cups of water. Bring back up to a boil. Cook for another 15 minutes.
Add another 4 cups of water and noodles. Cook for another 5 minutes.
Add cilantro and salt, to taste. Stir to combine and cook for another minute.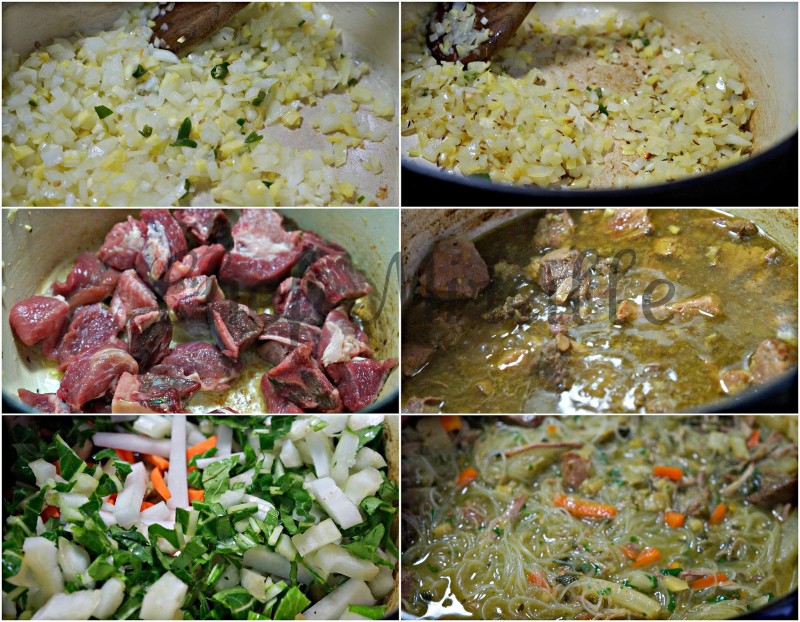 Garnish with scallion greens.
The meat was so soft and tender.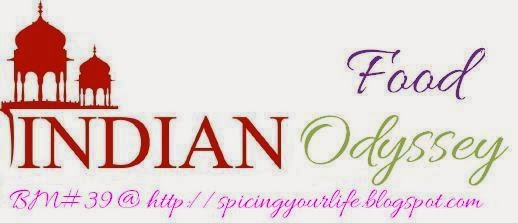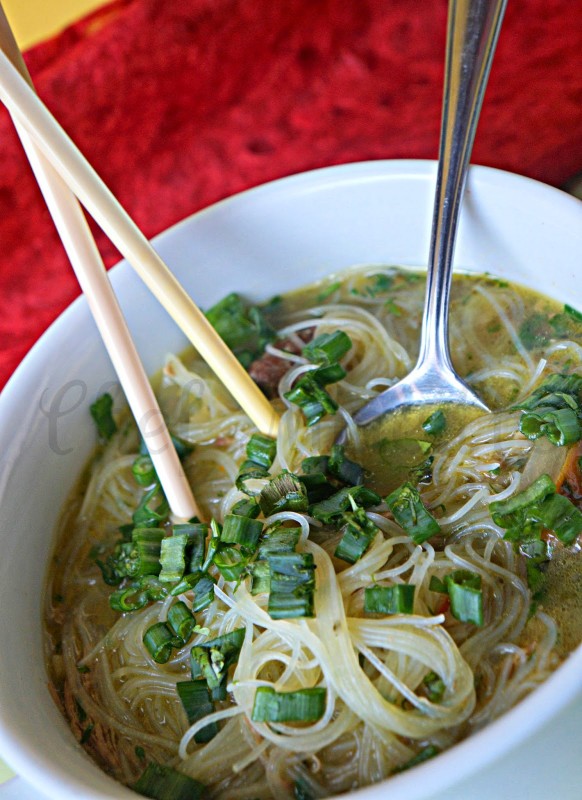 Notes: Most of the water will evaporate after simmering the meat. The noodles will also absorb a lot of the liquid. If you do not eat it right away, you will likely have to add more water.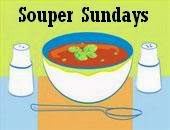 …linking to Souper Sunday
Check out the Blogging Marathon page for the other Blogging Marathoners doing BM# 39
LIKE THIS RECIPE? LEAVE A COMMENT..I LIVE FOR THEM!
Chef Mireille