Last Updated on June 2, 2015 by Chef Mireille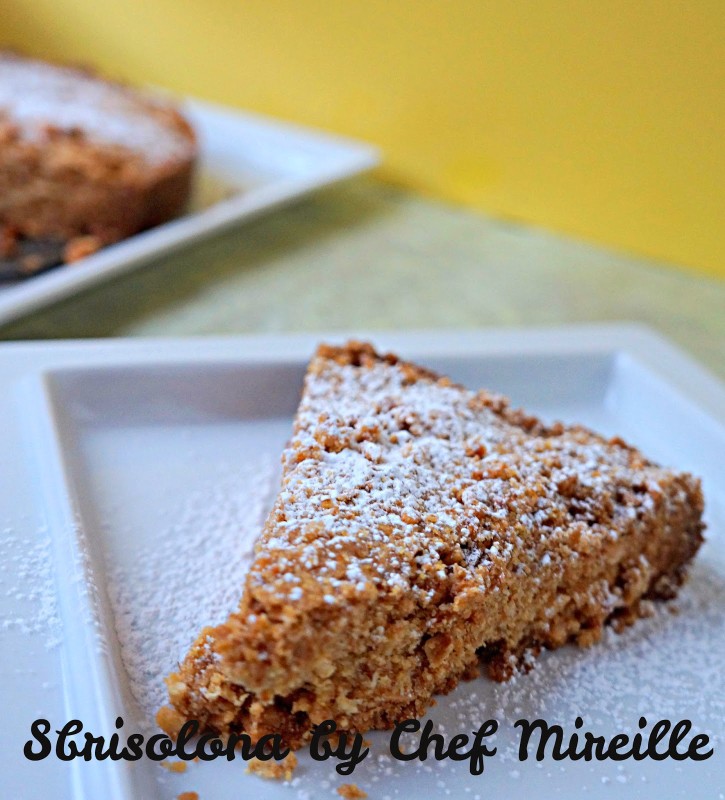 This recipe is from a cookbook my Mom brought me back from her trip to Florence a few years ago. This recipe is from the Lombardy section of Italy.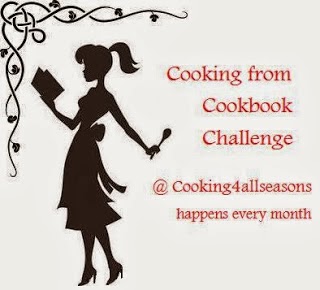 With Milan as its capital, Lombardy is Italy's richest region with 1/6 of the country's population residing in Lombardy. Polenta, risotto and one pot dishes like Cassouela are popular in this region. With much grazing land for cattle, a variety of cheeses are also produced in this region. Let's take a look at another specialty of the region.
Sbrisolona
Yield: 1 Sbrisolona – Serves 8
Ingredients:
1 3/4 cups whole wheat flour
1 cup + 4 tablespoons yellow cornmeal
7 ounces almonds, blanched and peeled
3/4 cup + 1 tablespoon sugar
1 stick + 1 tablespoon butter, softened
1/3 cup + 3 tablespoons vegetable shortening, at room temperature
2 egg yolks
zest of 1 lemon
2 teaspoons vanilla extract
1/4 teaspoon salt
powdered sugar
Preheat oven to 350 F.
Finely chop the almonds.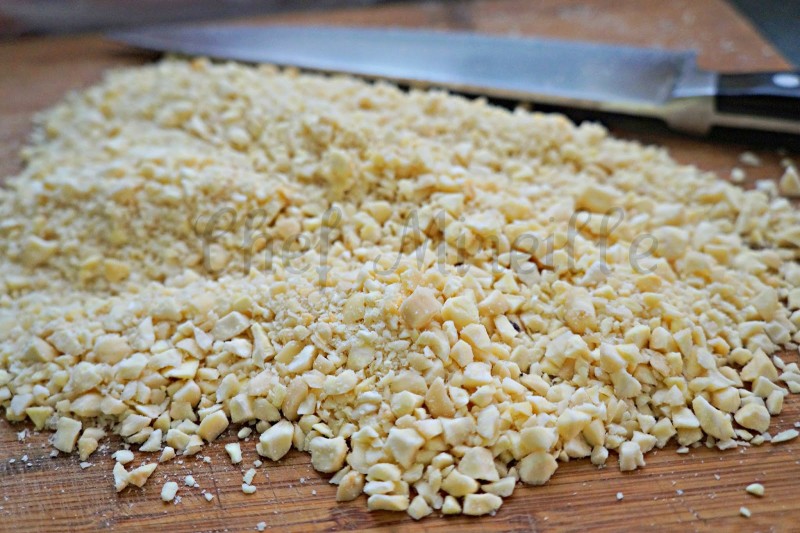 In a small bowl, whisk together the egg yolks, lemon zest and vanilla.
In a large bowl, combine whole wheat flour, cornmeal, sugar and salt.
Make a well in the center and add almonds and egg yolk mixture. Mix until well combined.
Make a well in the center again. Add butter and shortening. Knead until the butter and shortening is well incorporated into the dough. (I found this easier to do by hand. The dough will not really come together. You just need to make sure all the dry ingredients are moistened by the butter/shortening.)
Spray a springform cake pan with non stick spray.
Press the dough into the cake pan. Drop the cake pan on the counter a few times, to remove any air pockets.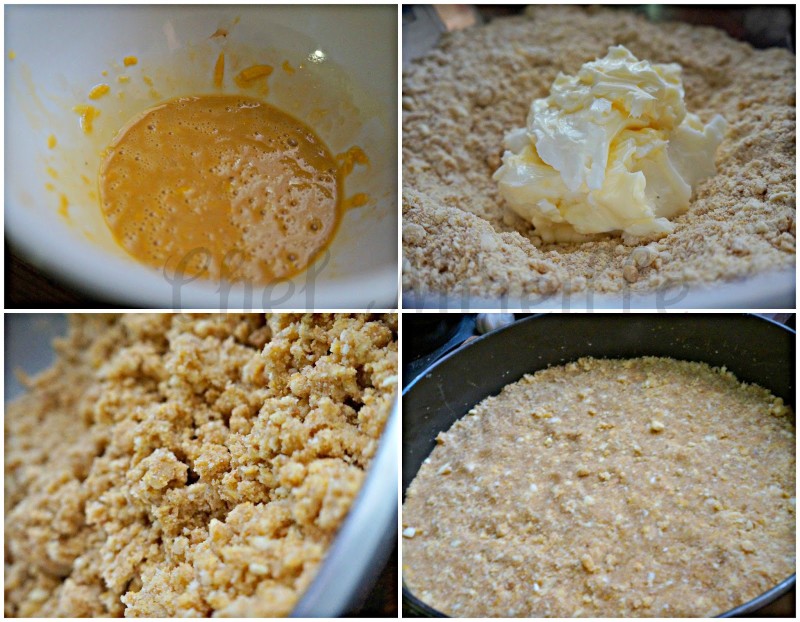 Bake for 1 hour.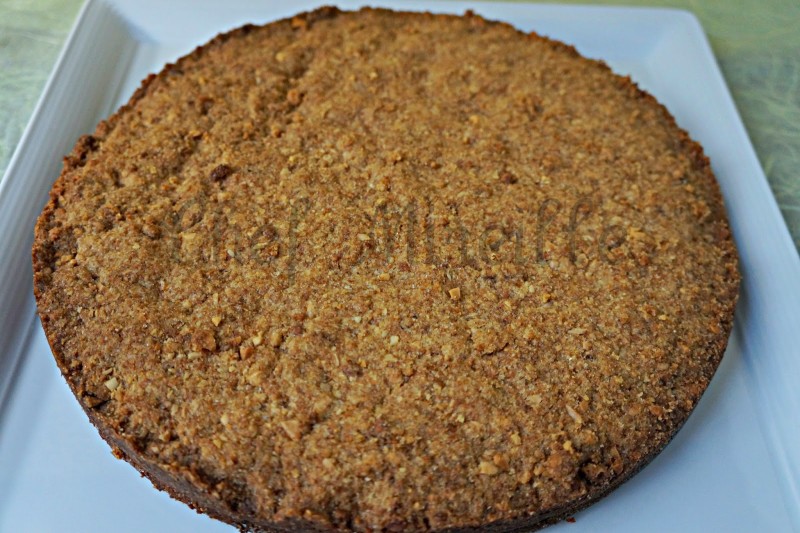 Cool and dust the top with powdered sugar. Slice.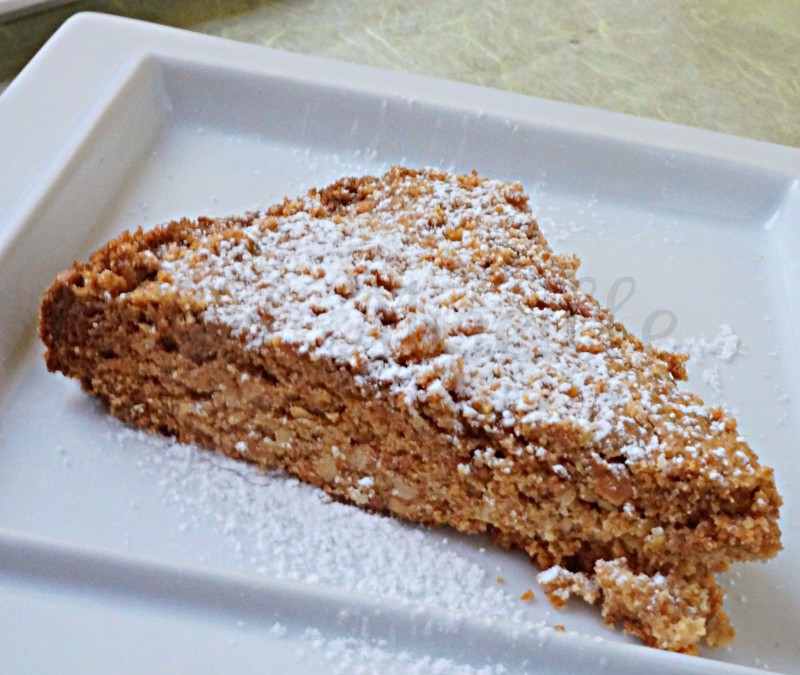 This is a truly unique sweet. A cookie, but in cake form – it's like a nutty, crumbly cookie. It is very flavorful and delicious, however, due to its crumbly texture, you definitely need a cup of tea or a glass of milk with it. Since it's Italian, a cup of cappuccino would complement it well.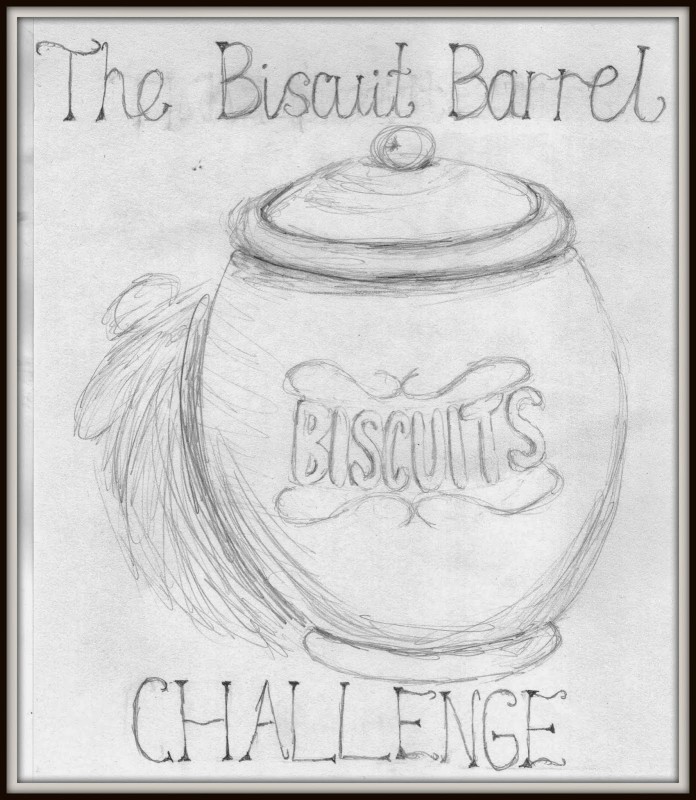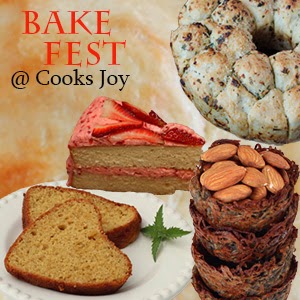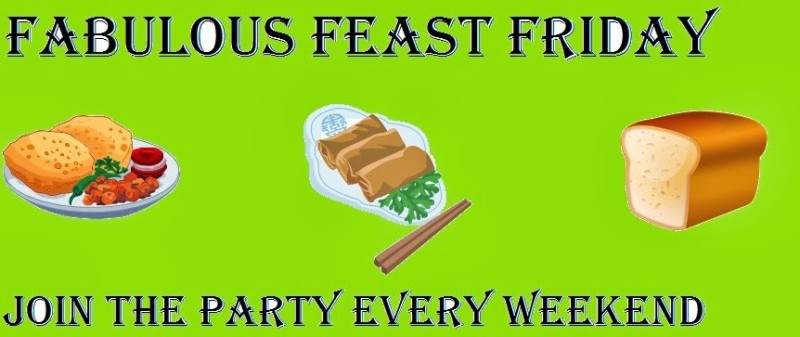 …linking to Fabulous Feast Friday, Bake Fest hosted by Priya & The Biscuit Barrel Challenge
LIKE THIS RECIPE? LEAVE A COMMENT..I LIVE FOR THEM!
Chef Mireille