Last Updated on January 10, 2020 by Chef Mireille
Savannah in Pictures – Travel Photography – Here is just a small sample of what you will get to see and experience in Savannah.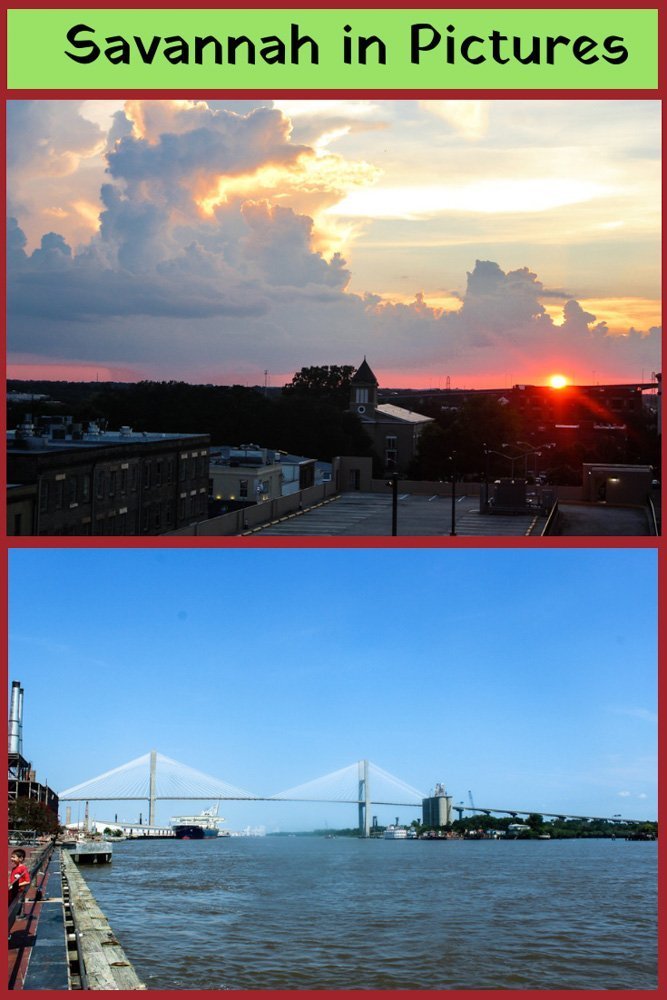 There is so much to do in Savannah – I just scratched the surface here. So do check out the guide below for more!
What else is there to do in Savannah? Well lots….Check out this 48 hour guide for more info!
While I have travelled more internationally than within the United States, Savannah was one of my favorite places I have visited in the United States.
There are a lot of reasons to visit Savannah and it can appeal to you for several reasons. Here are just a few!

Reasons to Visit Savannah
History – there is a monument, church or dedicated square at almost every step as you walk through the historic district of Savannah. Even without a tour, there are plaques everywhere detailing for you the importance of the place where you are standing.
Foodie's Paradise – Spice Stores, honey and lots of other places to bring back gifs for your foodie friends. Also delicious restaurants, bars and cafe's for every budget.
Pretty tree lined streets for romantic walks.
City Market – a place where all of Savannah meets – 4 block open air market of snack stores, restaurants, shopping, outdoor seating and live music.

Now let's go through some more reasons to visit Savannah…
Sunsets – Savannah is a city with gorgeous sunsets. Try to book a hotel room with a terrace where you can sit with a glass of wine and enjoy the gorgeous colors of the sunset. I am sure the sunrise is just as gorgeous, but I am not a morning person.
Mossy Trees – There are many moss filled trees in Savannah. There are many stories of why the moss is there. One taxi driver gave me one version. Savannah is known as one of the most haunted cities of America and his version adds to that. In 1876, one of the largest Yellow Fever outbreaks hit Savannah. There were so many bodies to bury that legend has it many were buried in tunnels underneath the city, which were then sealed shut to prevent further spread of the disease. The moss on the trees is the souls of those buried underneath the city or so the legend goes.
by night…
by day…
Foodies – There are eating options for every budget, but you really should make sure to experience low country cooking – Be sure to check out a Low Country Boil and Shrimp and Grits at Narobia's.
Forsyth Park – Named after Governor John Forsyth, it is a pretty park with green pastures, a fountain and Confederate statues. For me, the best reason to visit Forsyth Park is the weekly farmer's market on Saturday mornings. Not only do you get to taste some local Georgia produce, but it is a great opportunity to interact with the locals.
One of the main reasons I love to travel it to meet different people and learn about different people in every city I visit. That's even a greater pull than monuments and history of each city.
Savannah Notable People – There are some famous people who come from Savannah. One is the musician John Mercer and the other is the founder of the Girl Scouts of America, Juliette Low.
Churches
Squares and Fountains – There are 22 squares in Savannah. These squares usually include a fountain and/or monument as well as benches surrounded by greenery for you take a respite from walking in the Savannah heat. There are plaques for you detailing any history associated with the square and the monuments within it.
Savannah Riverbank – The Riverbank is bustling area of Savannah with restaurants and shops. This is also where you can catch a Riverbank cruise.
There is also a statue in dedication to the many people who were brought to Savannah as slaves with a Maya Angelou quote – "We were stolen sold and bought together from the African continent. We got on the slave ships together. We lay back to belly in the holds of the slave ships in each other's excrement and urine together, sometimes died together and our lifeless bodies thrown overboard together. Today we are standing up together with faith and even some joy!"
Oglethorpe – James Oglethorpe was the founder of Savannah and there are many odes to Mr Oglethorpe throughout the city of Savannah and many sights that bear his mark.
I hope I have inspired you to visit one of the most historic cities in America with some of the nicest friendliest people!

---
I'd love to see your Savannah pictures – Tag me on Instagram @chefmireille
#theschizochef #chefmireille
---
Now I know you are ready to plan your trip to Savannah!!!
Do you know anyone else who likes learning about international recipes, culture, history and travel? Bring them over here to join the party! Don't forget to use those share buttons!
Start Here to find out how the Schizo Chef can help you with your cooking, travel and other needs!
If you like this recipe, PLEASE LEAVE A COMMENT & SUBSCRIBE!