Last Updated on January 10, 2020 by Chef Mireille
Savannah Bee Honey Bar + Giveaway – Enter to win a sampler pack of Savannah Bee Honey – certified Kosher – just in time for Passover!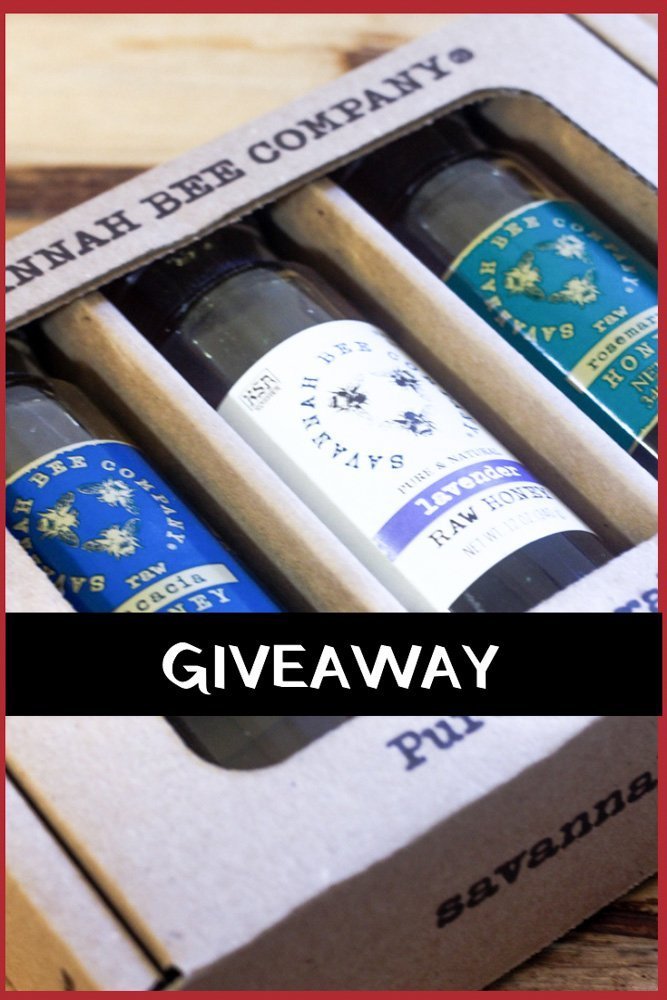 Savannah is a town for foodies. I have already talked about some of the reasons you should visit Savannah here and here not to mention my review of Narobia's Grits n Gravy.
Savannah Bee Honey has gone mainstream as I now see it here in NYC in many local supermarkets and gourmet stores. However, when you visit Savannah, you shouldn't miss a visit to their flagship store.

When you visit, there is a bar with all of their flavors. You have the opportunity to go down the bar and try all of the different flavors. My favorites were the rosemary and the black sage, but I've also become quite addicted to the lavender. I fell in love with their honey and I am so excited to be able to bring this giveaway to you FOR  US MAILING ADDRESS ONLY.
Hopefully, if you don't live in the US, you have a cousin or a sister or a friend who can accept the shipment for you until you see them. Make sure it is someone you can trust. This honey is so good, what might start out as a taste might quickly end up with all three bottles being eaten up!
Savannah Bee Honey is smooth and luxurious and flows gently from the bottle. This is not one of those generic honeys where it is so thick with additives that it gets stuck to the bottom of the jar and trying to get that bit of honey from the bottom involves a degree in science.
Honey plays an important role in Passover celebrations, which will be taking place next month. Savannah Bee Honey is certified Kosher, so you can get in just in time for Passover!
It's smooth and luxurious consistency is perfect to use both in recipes or just to have with some bread and maybe also some cheese and fruit!

Want to try a fabulous way to utilize one of these flavored honey's? Try my version of the traditional Jewish New Year Honey Cake! Even if you're not Jewish, this is a delicious cake for tea time!
Savannah Bee Honey Sampler Pack
This giveaway includes 3 12 oz. bottles of honey – lavender, rosemary and acacia. The Acacia is from Hungary, the Lavender and Rosemary honeys are from Spain right on the border with Portugal. #ad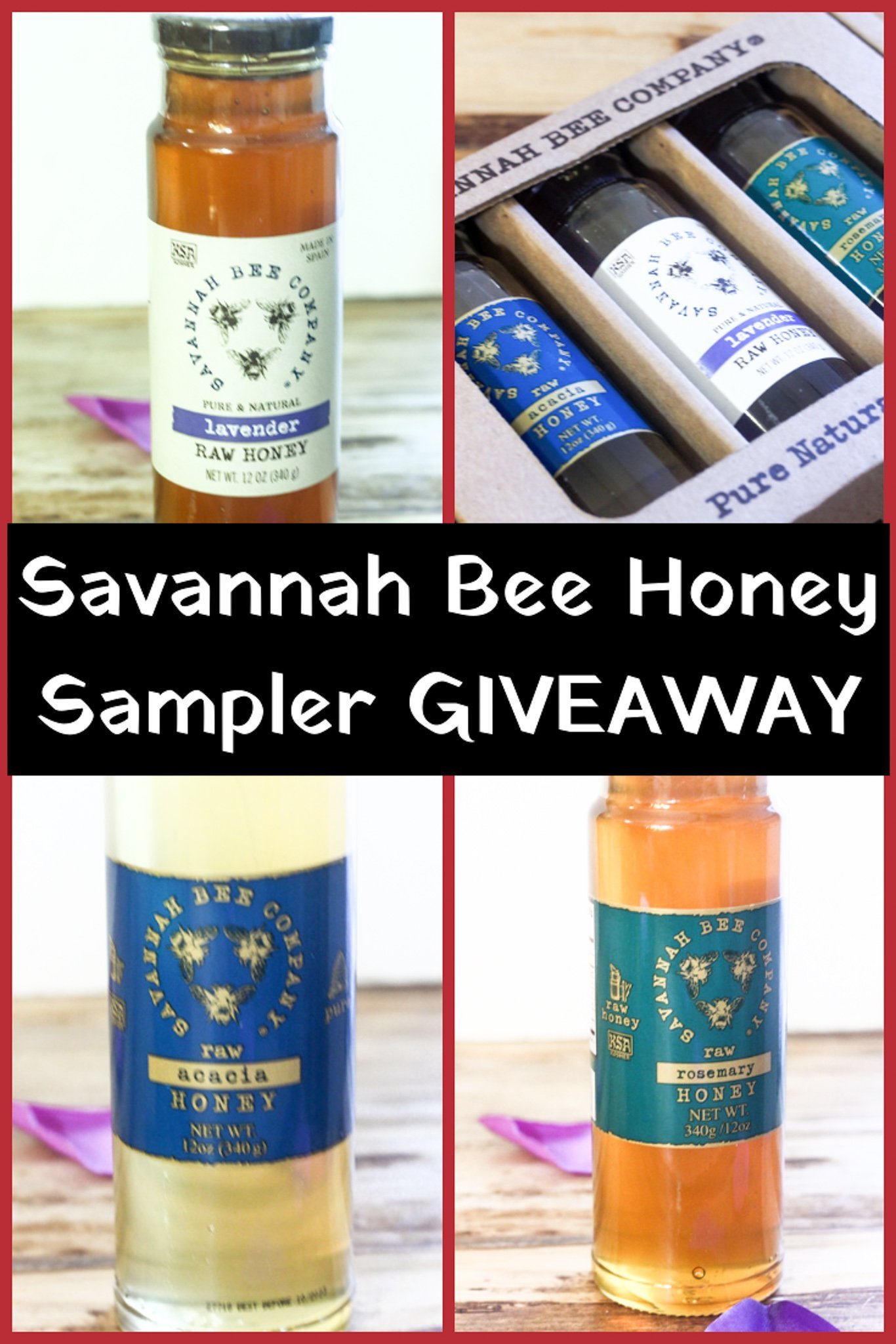 All you need to do is leave a comment below by letting me know which flavor you are most excited to try and get additional entries by connecting with me on social media! Let's be friends!
So how do you enter this giveaway?
First of all, I would love for you to subscribe. Here you will get access to all of my food and travel freebies! Also, you'll get a weekly update so you don't miss any of the new scrumptious recipes to try! If you are already a subscriber, thanks for your support and go on and start submitting your entries below.
RULES
Enter comment below letting me which flavor you are most excited to try!
Enter for additional entries via social media methods detailed below!
Open to US mailing addresses ONLY!
Giveaway open until 3/27/19!
Do you know anyone else who likes learning about international recipes, culture, history and travel? Bring them over here to join the party! Don't forget to use those share buttons!
Start Here to find out how the Schizo Chef can help you with your cooking, travel and other needs!
If you like this recipe, PLEASE LEAVE A COMMENT & SUBSCRIBE!