Reunion Island Massale Goat
Reunion Island Massale Goat – Curry Goat, what is called Massale Goat on the island with freshly made Massale Powder shows the island's fusion cuisine.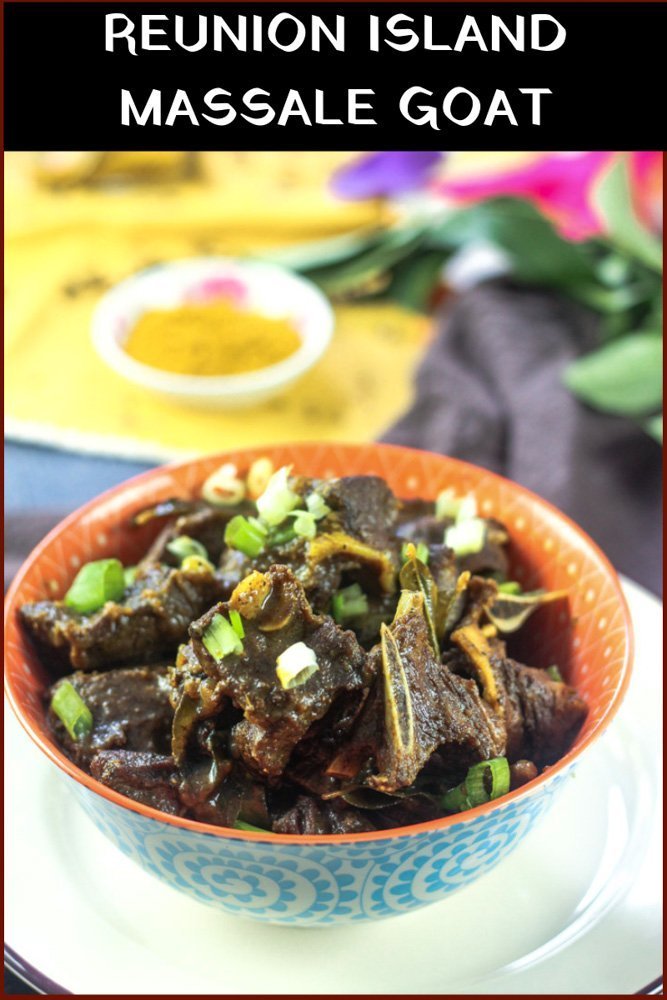 R is for Reunion Island…
We are now on the letter R for International Cooking by Alphabet. Since I had cooked an Estonian dish (although I ended up changing my mind and posting Ecuador instead) and it is very similar to Russian food – I really didn't want to do Russia and while I found some nice Romanian recipes – especially from the breads, cakes and pastries genre, nothing was really exciting me to prepare.
I then Googled countries beginning with letter R and came across Reunion Island. I thought this was different and most likely few, if any of the other BM would be doing food from Reunion. After just a little bit of searching, I found a site with a bunch of Reunion Island recipes – and so many of them I wanted to prepare. I couldn't decide on just one so I decided to present an entire meal for you from Reunion Island…but time and scheduling got the better of me and you will have to wait for a later date for desserts and lentil preparations from Reunion Island. In the meantime, enjoy this dinner.
Reunion Island Dinner Menu
Massale Goat with fresh massale powder
Sauteed Cabbage with Lasary Citron (Lemon Pickle)
Rice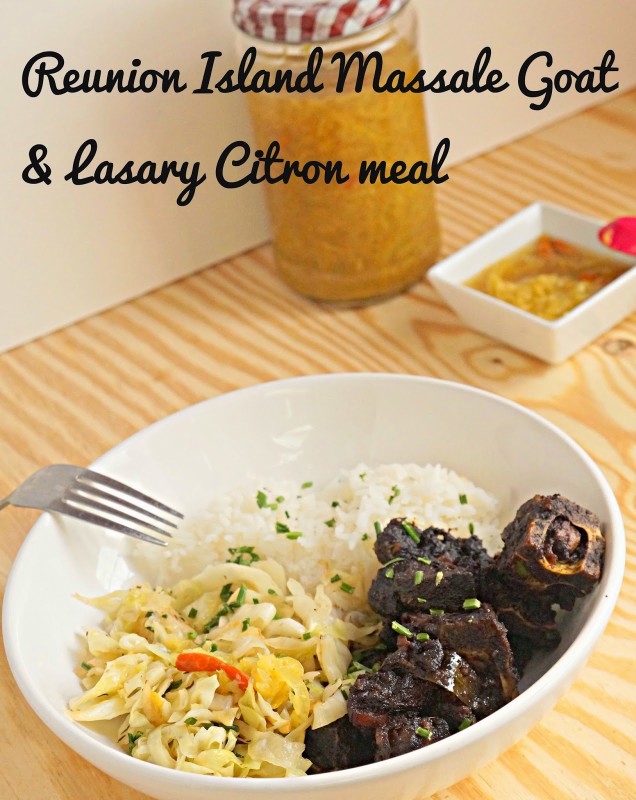 Reunion Island is a French island in the Indian Ocean. Very close to Madagascar, their cuisine is a fusion of French, East African, Indian and Chinese. With our main course, I have prepared Lasary Citron, a pickled lemon condiment, which is often served with fish or vegetables.
Let's first make the masala powder that is going to make our goat flavorful and delicious. This masala powder, spelled Massale in French Reunion, flavors many of their curried dishes.
It can be used with both meat and vegetable dishes!
Here's a new version of Curry Goat or Reunion Island Massale Goat for you to try!
Before we get to the recipe, who here is a fan of goat meat as much as me? Goat is one of the most popular curry varieties in the Caribbean. That's why this recipe definitely is a repeater recipe for me!
For all the goat meat lover's out there, try some of my other goat recipes!
Goat Recipes
Now I know you want to try this Reunion Island Goat Massale! So what's stopping you – Go get your massale powder ready!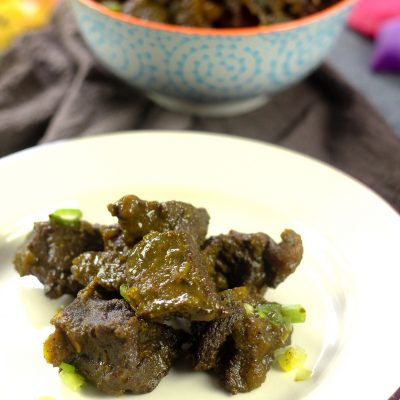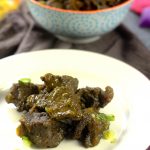 Print Recipe
Reunion Island Massale Goat
Reunion Island Massale Goat with homemade masala powder is a flavorful dinner idea! Try a new cuisine today from this African island nation's fusion cuisine!
Ingredients
Massale Ingredients:
2

tablespoons

coriander seeds

1 1/2

tablespoons

cumin seeds

2

tablespoons

fenugreek seeds

2

tablespoons

black peppercorns

2

tablespoons

brown mustard seeds

2

tablespoons

ground turmeric

4

teaspoons

cloves
Goat Ingredients:
2

pounds

goat meat

salt and black pepper

to taste

7

cloves

garlic

peeled

1

teaspoon

ground cumin

4

black peppercorns

2

tablespoons

oil

2

onion

thinly sliced

2

sprigs curry leaves

3

tablespoons

masala powder

from above

5

scallions

finely chopped
Instructions
First make the massale powder.

Roast all the spices except the turmeric in a dry skillet until they become fragrant.

Cool and grind with the turmeric in a coffee/spice grinder.

Using a coffee/spice grinder, grind the garlic cloves, cumin and black pepper.

Add 2 teaspoons of water to make a paste.

Season meat with salt and pepper.

Heat oil in a heavy bottomed pot.

Add goat meat and fry until browned on all sides.

Add onions and garlic paste. Fry for a few minutes, until they onions soften and start to change color.

Add the masala powder and curry leaves. Stir to combine and fry for 1 minute.

Add 4 cups water. Bring to a boil.

Reduce heat to medium low and simmer until meat is tender, approximately 2-3 hours, depending on the age of the meat.

Once the meat is tender, cook on high to evaporate the extra liquid if necessary. There should be just enough gravy to coat the meat.

Add salt and pepper, as needed.

To serve, garnish with scallions.

Serve with steamed rice.
Notes
You will make about 1 cup of the massale powder , that you can use with other vegetable or meat dishes.
Check out the Blogging Marathon page for the other Blogging Marathoners doing BM# 44