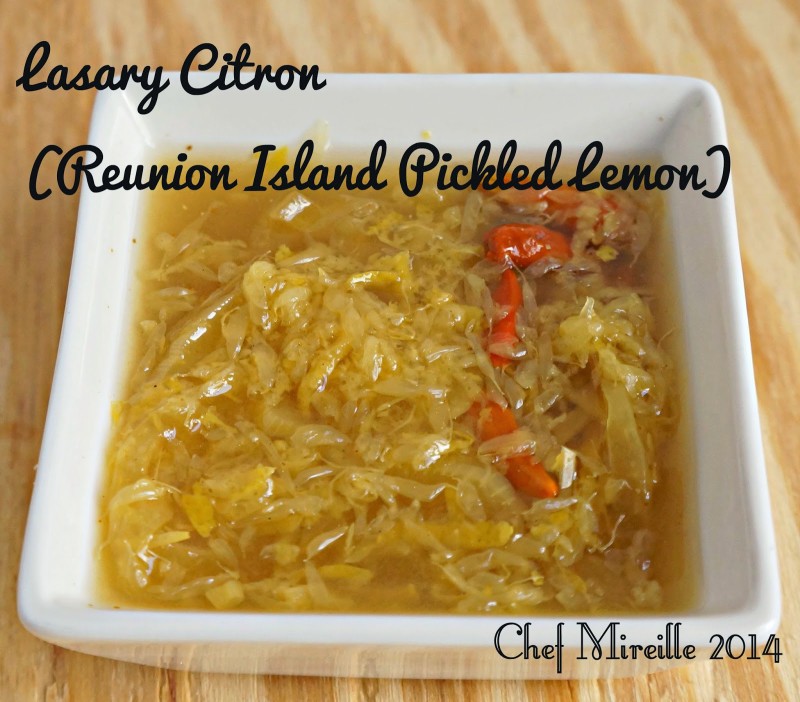 This pickled lemon condiment is a specialty of Reunion Island, the French island in the Indian Ocean near Madagascar. This condiment is usually served with seafood, poultry and vegetable dishes. You can complement any Reunion Island meal with this condiment. I sauteed some cabbage with just a little garlic and thyme and topped it with a little Lasary Citron to make this Reunion Island Goat Massale dinner.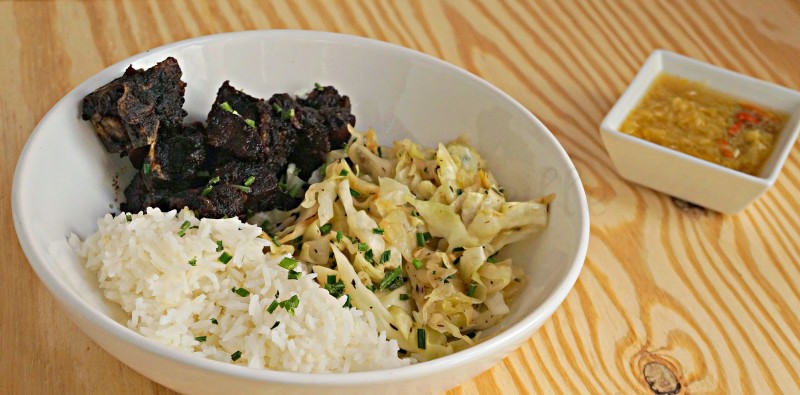 Lasary Citron (Pickled Lemon Condiment)
Yield: approximately 2 cups
Ingredients:
2 1/4 lbs lemons (8 large lemons)
12 dried piri piri peppers
1 onion, thinly sliced
1 teaspoon ginger, grated
1 teaspoon garlic, grated
1 tablespoon curry powder
3/4 cup lemon juice
1 cup white wine vinegar
Using a microplane grater, remove only the yellow part of the lemon zest/skin.
Remove the lemon flesh, discarding the white pith, membranes and seeds.
Combine lemon flesh, lemon skin with salt and onions in a large bowl. Leave out for 24 hours, stirring occasionally.
Add all of the other ingredients. Stir to combine. Store in a glass jar in the refrigerattor.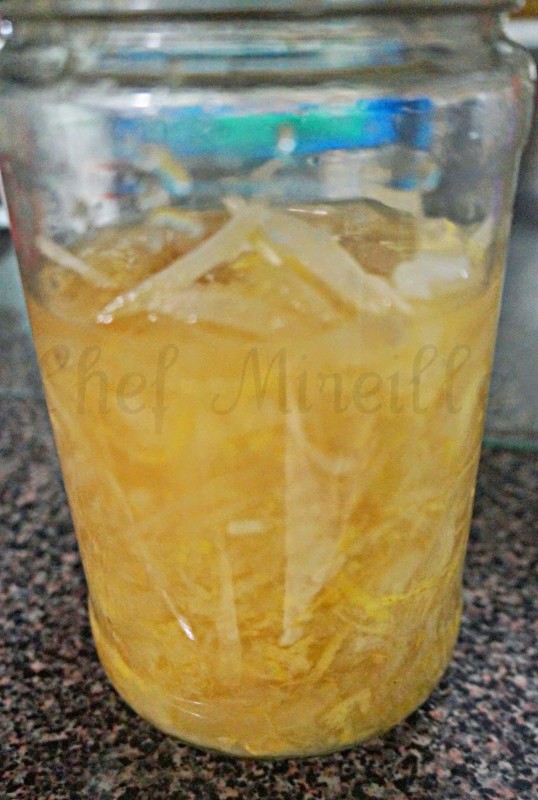 Leave to marinate for 1 month before using. After a month, the vegetables will soften and your condiment will be ready.
LIKE THIS RECIPE? LEAVE A COMMENT..I LIVE FOR THEM!
Chef Mireille
Sign up for our updates!
Subscribe to get our latest content by email and get your FREE Pantry Cheat Sheet - Learn the basics to cook any International cuisine!