Last Updated on December 16, 2020 by Chef Mireille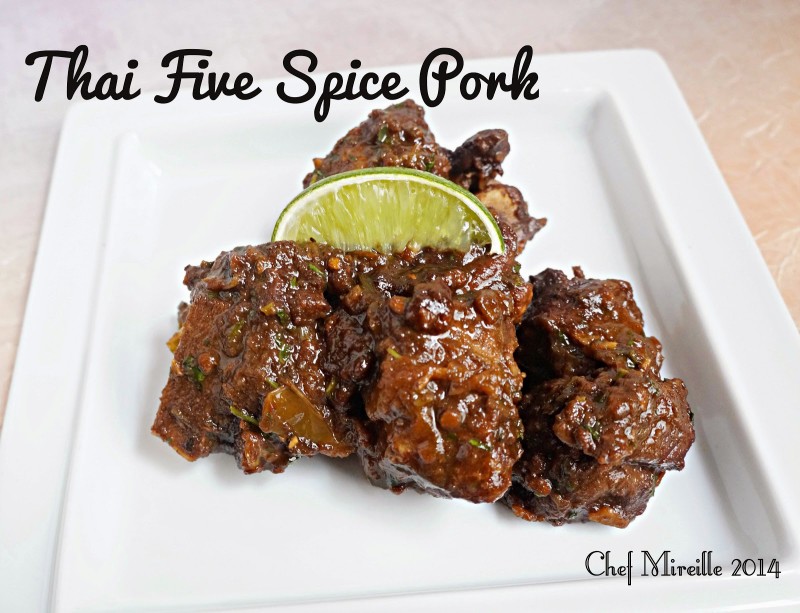 With the use of five spice powder, this recipe from my Thai cookbook is a result of the Chinese that migrated to Thailand. This recipe is a delicious fusion of Thai & Chinese cuisine.
If you are not a pork eater, feel free to substitute chicken or even potatoes, for a Vegetarian version.
Thai Five Spice Pork
Serves 4
Ingredients:
2 cloves garlic, finely chopped
1 1/4 lbs. pork shoulder, chopped into large pieces
2 tablespoons oil
2 tablespoons five spice powder
2 tablespoons black soy sauce
3 tablespoons fish sauce
2/3 cup water
1 tablespoon sugar
1 tablespoon lime juice
1 large tomato, chopped
salt, to taste
1/4 bunch cilantro
Separate cilantro leaves from the stems. Finely chop the stems. Chop the leaves separately.
Heat oil. Add garlic and cilantro stems. Saute for a few minutes until the garlic starts to change color.
Add pork and five spice powder. Fry for about 5 minutes, until the pork is well browned and coated with the spices.
Add tomato, sugar, lime juice, soy sauce, fish sauce, salt and water. Bring to a boil. Reduce to a simmer and cook for 30 minutes.
Add cilantro leaves and stir to combine.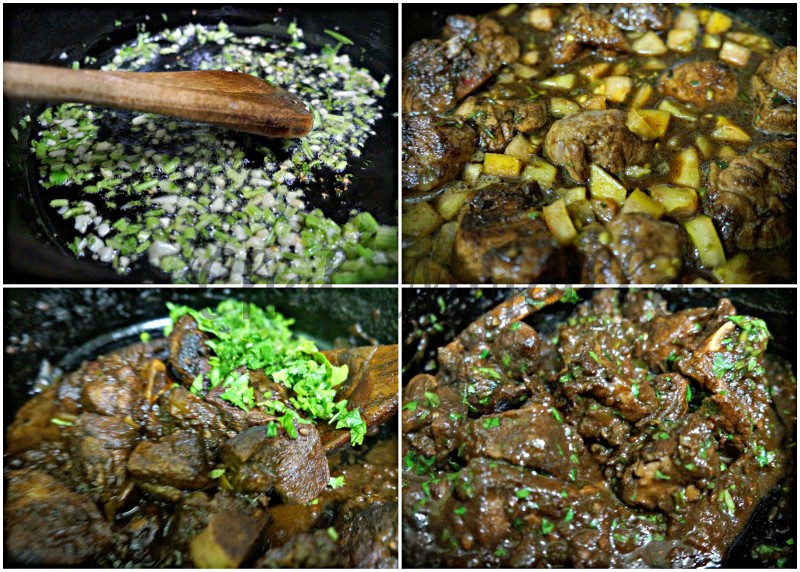 Serve with Jasmine rice.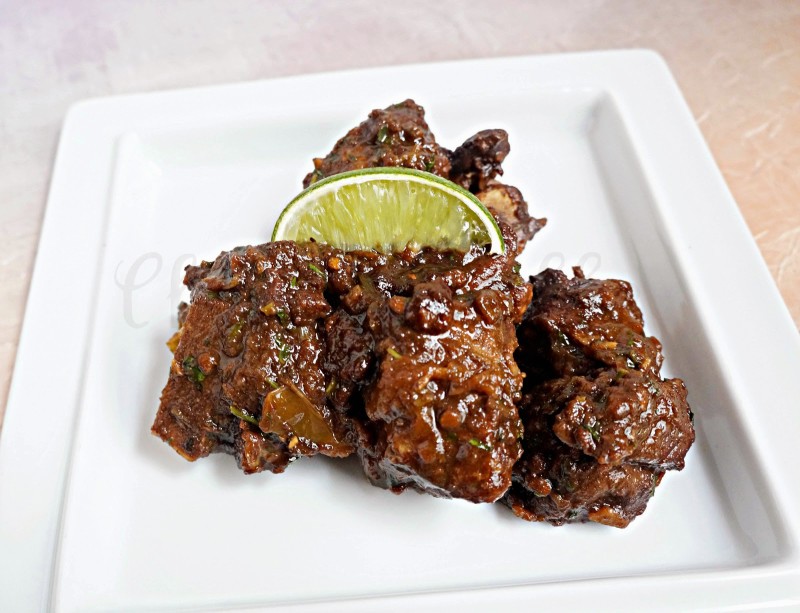 Or for a non traditional gluten free meal, you can serve it with this Corn Salsa like I had it.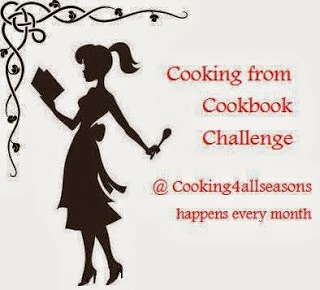 This post is for the CC Challenge of the month
LIKE THIS RECIPE? LEAVE A COMMENT..I LIVE FOR THEM!
Chef Mireille