Last Updated on June 3, 2015 by Chef Mireille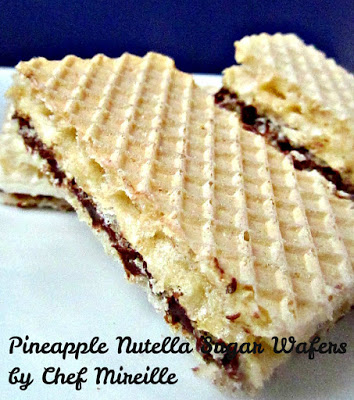 There is a fabulous market near where I live, Gala Apple International. It's conveniently located on 18th avenue, 2 blocks from the F train. This Brooklyn neighborhood has a large eastern European population. In this supermarket, you will find many food products from countries like Bulgaria, Uzbekistan, Ukraine & Georgia (the country; not the US state).
Nearly a whole aisle is devoted to just cheese and yogurt and many brands of buckwheat, barley and kashi are available. Lots of pickled products and eastern European style homemade breads/pastries can be easily found here as well as a very large selection of fruits and vegetables at affordable prices, including things like black radish and celeriac. There's also a prepared foods counter with lots of olives and salads. Looking for yogurt? The variety you find here will leave you astounded – strained/Greek, cream on top and more!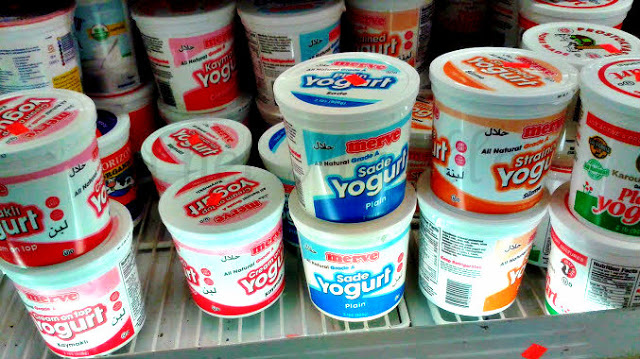 a small representation of their yogurt department

The Cheese Aisle
However since we are in New York even in the heart of this European neighborhood, you can still find Puerto Rican sofrito and Mexican masa harina.
Some of the goodies I picked up on my recent visit were: wafer discs, cheese from Georgia and Armenia, Ukraine bread and pepper paste and Balkan style phyllo, known as yufka.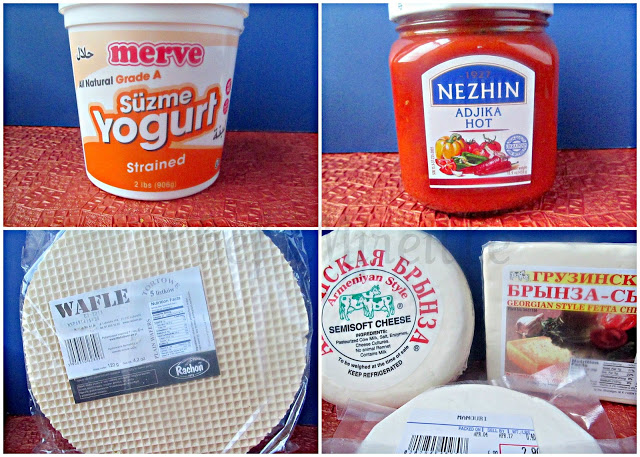 a few of the ingredients I picked up
These wafer cookies are used commonly in the countries of the former Eastern bloc to make wafer layer cakes. When I saw them, I immediately thought of filled sugar wafer cookies which have always been one of my favorite store bought cookies. By making a filling utilizing fresh fruit, it's a little healthier than the store bought version.
I found the wafer cookies sold at amazon.com here, if you don't have a good European market near you to purchase them. With the shipping charges which is more than the item itself, I'm not sure it's worth it. The shipping is a little cheaper at this online Balkan store, but still high. If you do live in New York, you will also be able to find these at the many Russian markets in the Brighton Beach section of Brooklyn, which has a large Russian/Polish population. If you're in California, they're also sold at Walmart near Rancho Cordova, which also has a large Russia Population (source: Natasha's Kitchen).
Pineapple Nutella Sugar Wafers
Yield: 20-25 cookies
Ingredients:
3 wafer cookie sheets
1 1/4 cups Nutella
4 tablespoons butter, softened
1/4 cup pureed pineapple
1 cup+2 tablespoons powdered sugar
1/2 teaspoon vanilla extract
Combine the butter, sugar, pineapple and vanilla extract. Mix well.

Spread one wafer cookie grooved side up with Nutella. Place another wafer cookie grooved side up on top.
Top with pineapple spread.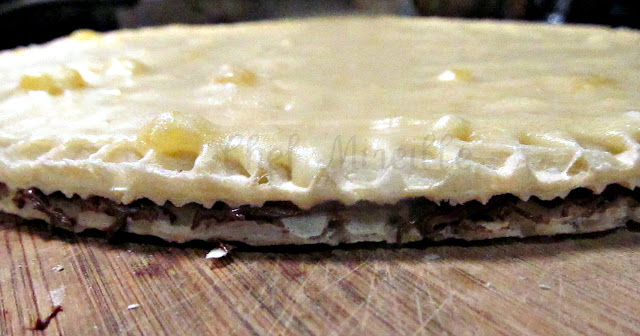 Cover with another wafer cookie flat side up. Be careful not to press too hard to break the wafers.
Slice into rectangles or squares.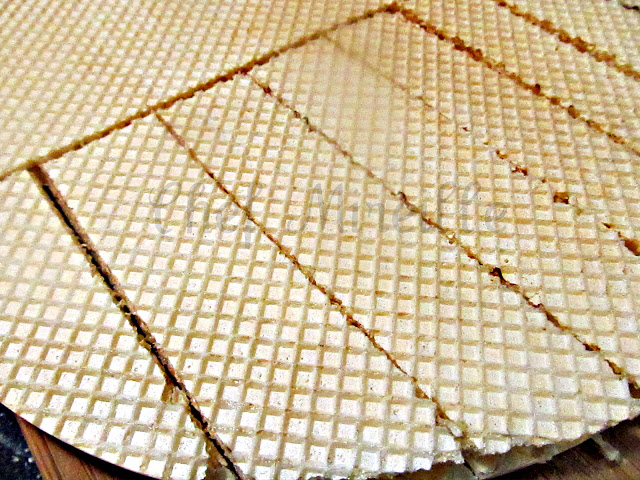 Since this includes fresh fruit, you will need to store the cookies in the refrigerator or the fruit will turn rancid, but they are best when served the day they are made. Bring to room temperature before serving.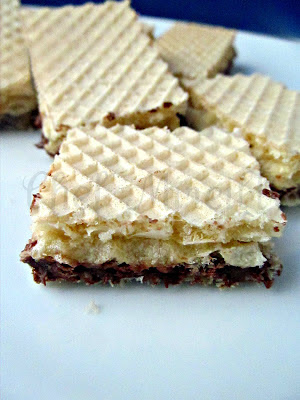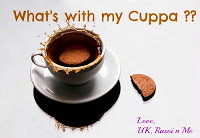 …linking to Nupur's What's With My Cuppa hosted by me & No Waste Challenge hosted by Elizabeth
LIKE THIS RECIPE? LEAVE A COMMENT..I LIVE FOR THEM!
Chef Mireille