Last Updated on May 31, 2015 by Chef Mireille
Haitian Sweet Potato Pudding is a delicious dessert. It's kind of like Sweet Potato Pie without the crust, so a perfect variation of pie that is gluten free.
but…before we get to the recipe, I think you'll love some of these other Haitian Recipes also!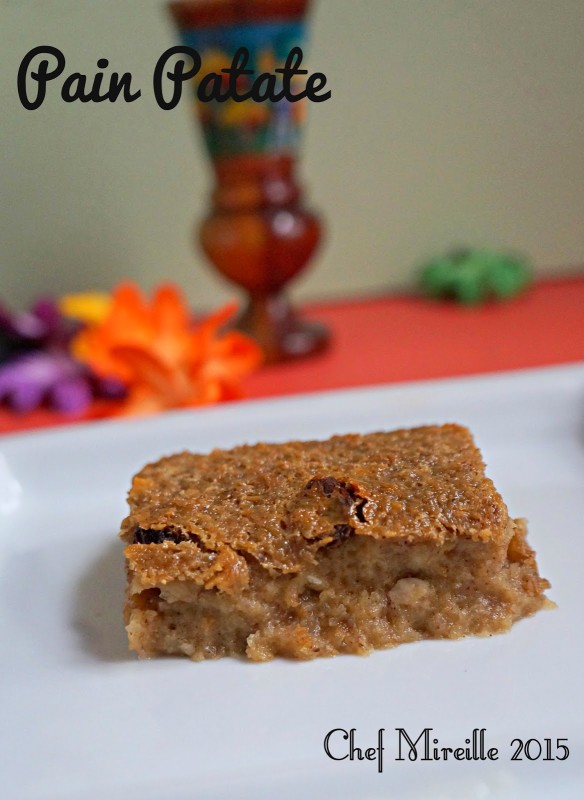 This is a very classical Haitian dessert. I previously did this as a guest post on Kalyani's blog. However, I have since made a few minor changes to the recipe and also wanted to post an updated version with better pictures.
Using very little sugar, this dessert capitalizes on the natural sweetness of banana and batata with abundant use of spices. The spices create such an amazing flavor that people won't even notice the sugar missing in this barely sweet dessert. With its low sugar content, it's a Diabetic friendly dessert.
For those who don't know what batata is, it is a kind of sweet potato used in the Caribbean, Latin America, Africa and Asia – basically everywhere but the US and Europe. It used to be difficult to find here in the United States, but not anymore. The world has gotten a lot smaller with the internet. I no longer have to hunt around in Caribbean neighborhoods to find this sweet potato. It is usually available at Whole Foods. If you live in smaller cities, Whole Foods might not carry it, but you can ask them to do so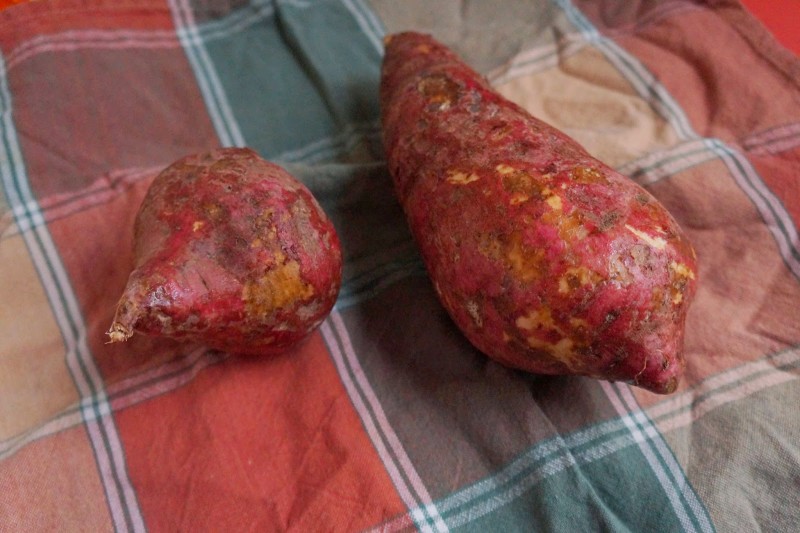 For this recipe, you have to grate these potatoes using the fine side of a box grater. It is a labor of love, but this laborious task is worth the effort when you taste this delicious treat.
It has a very rustic look to it as most foods from Haiti look. Although not the most aesthetically pleasing dessert in the world, it makes up for it in taste.
Serves 15 – 18
Ingredients:
2 lbs. peeled and finely grated sweet potato/batata
1 mashed banana
1/2 cup defrosted frozen grated coconut (freshly grated or dessicated can also be used)
1/2 cup firmly packed brown sugar
1/2 cup raisins
1 tablespoon grated ginger
1 teaspoon ground cinnamon
1/4 teaspoon ground cloves
1/4 teaspoon salt
1/2 teaspoon freshly grated nutmeg
3 tablespoons melted butter
1 12 oz. can evaporated milk
1 1/2 cups coconut milk
Preheat oven to 350 F. Spray a large casserole dish with non stick spray.
In a large bowl, combine potato, banana, coconut, raisins, sugar, salt and all of the spices. Add butter and mix well to combine.
In a bowl, mix the evaporated milk and the coconut milk together. Add half of the milk to the sweet potato mix and stir well. Add the rest of the milk and mix to combine.
Place in prepared baking dish and bake for 1 1/2 hours until a knife inserted comes out clean.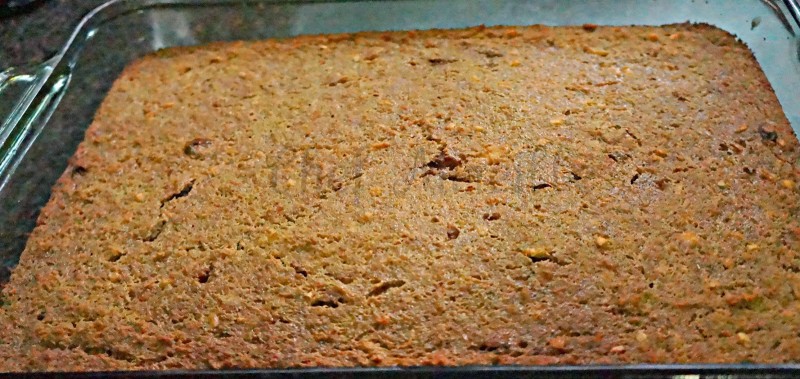 Let cool. Slice and serve.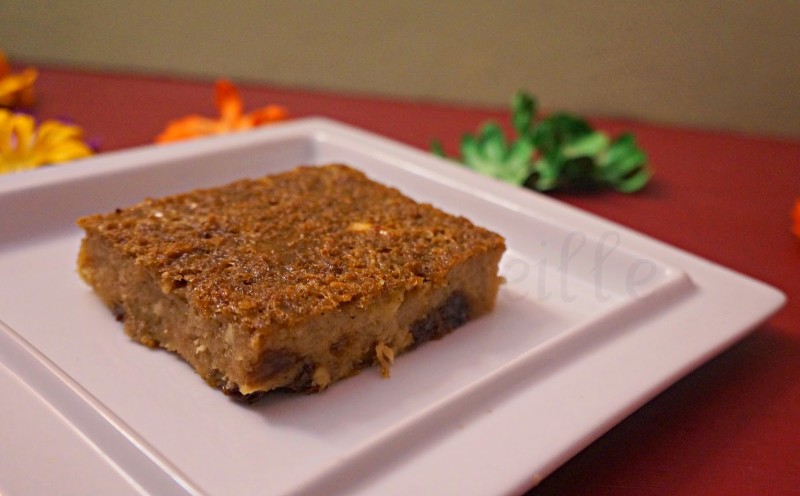 Although translated literally as Sweet Potato Bread, this is more the consistency of bread pudding than a sweet bread. It is soft and luxurious inside with a slightly crispy exterior.
Once it cools, it will firm up more. The top photo was taken when it was still warm. This can be eaten at room temperature or chilled.
Don't you want a bite right now?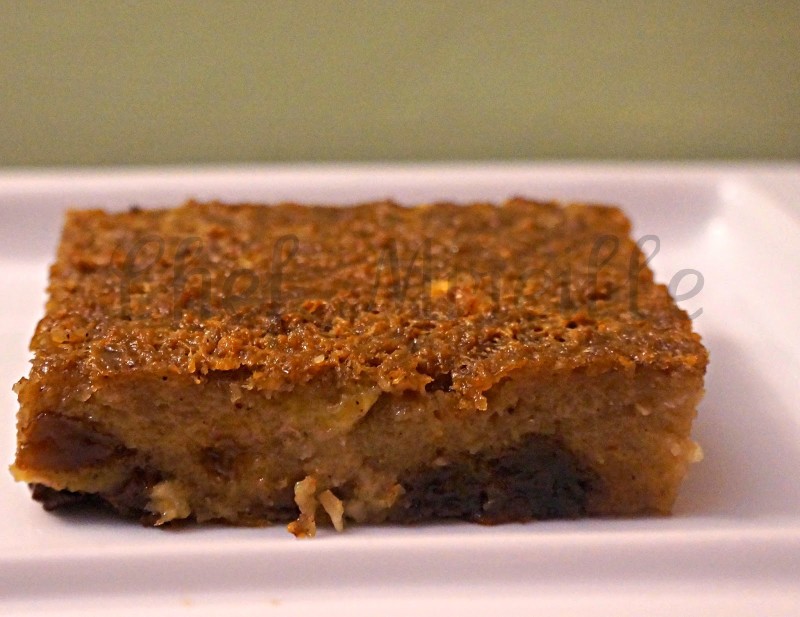 I presented this recipe on the Google+ HOA series, Food Stories. You can view the show here:
This recipe albeit with a few changes came from my mother via my dad's sisters.
Don't forget to visit the RECIPE INDEX with over 1000 recipes from around the world including lots of Vegetarian Recipes and Gluten Free Recipes!