Last Updated on June 3, 2015 by Chef Mireille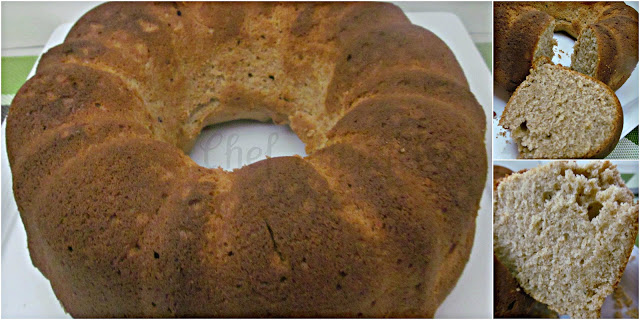 After standing in line for 2 1/2 hours today to vote, I realized how important this election is to so many people. Voting is usually a 15 minute process, but today people want to make sure their voice is heard. I have a friend from Ohio who said people where starting to line up at the polls from 3am, even though they don't open until 6. Whether you are Republican or Democrat, each side is afraid of the other being in office and what it would mean to them. Standing in line and conversing with people, I met quite a few people who were voting for the first time eventhough they were legally able to vote in the last two elections.
During the Civil Rights era, many people died so that we can have the right to vote. It is very important to exercise our right to vote so that those people did not die in vain. So if you haven't gone to vote yet, go out there and exercise your civic duty.
If your side wins, how about celebrating with this moist, delicious citrus cake and if you lose, bake it as a consolation prize 🙂
Many times when I taste lemon or orange cakes, they are only made with zest and essence and maybe a few tablespoons of juice. Usually the flavor is subtle and I don't notice it until someone tells me the flavor of the cake. With a whole cup of juice in this version, there is no guessing game when trying to figure out the flavor of this cake.
Orange Cream Cheese Pound Cake
(click here for printable recipe)
Ingredients:
1/2 cup butter, softened
8 oz. cream cheese, softened
1 1/2 cups sugar
4 eggs
1 cup all purpose flour
2 cups whole wheat flour
2 teaspoons baking powder
1/4 teaspoon salt
1 cup orange juice
1 teaspoon freshly ground nutmeg
2 teaspoons vanilla extract
Preheat oven to 350 F. Spray a bundt pan with non stick spray.
Combine flours, baking powder, salt and nutmeg in a bowl.
Using an electric mixer, beat butter and cream cheese until soft and creamy. Add sugar and beat until thoroughly combined.
Add eggs one at a time, mixing well after each addition. Add vanilla and mix well.
Alternately, add orange juice and flour mix until you have a smooth batter.
Pour into prepared cake pan and bake for 1 hour, until a toothpick inserted comes out clean.

Cream cheese makes a super soft and moist cake that just melts in your mouth! Even for a wheat flour cake, cream cheese keeps the cake soft and fluffy!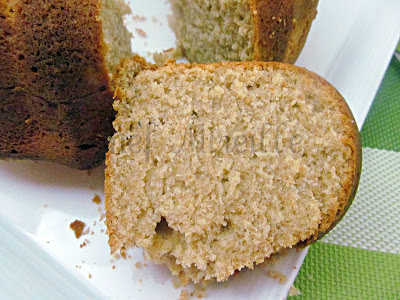 …linking to
I Love Baking
, Priya's
60 Days to Christmas
,
Bake Fest #13
hosted by
Anu
&
What's with my Cuppa
?

LIKE THIS RECIPE? LEAVE A COMMENT..I LIVE FOR THEM!
Chef Mireille
Like me on FACEBOOK!
Follow me on TWITTER!