Last Updated on June 3, 2015 by Chef Mireille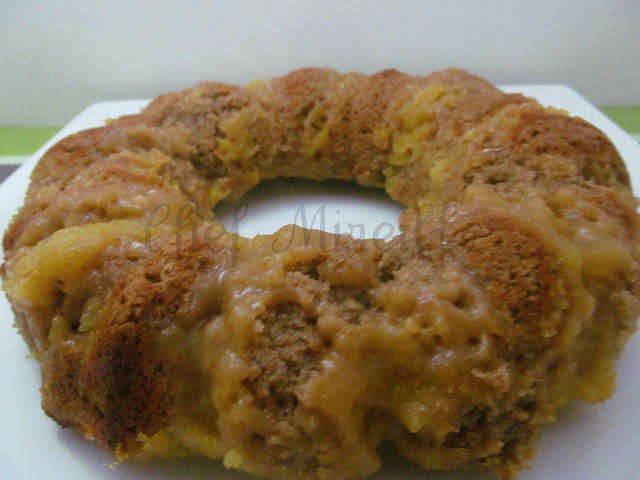 Blogging Marathon #22
Theme: Kid's Delight Healthy Makeover
Several years ago, I was in Minnesota doing some volunteer work with the immigrant population there. We were put up by local host families and I lucked out. I was staying with an older couple, whose children were already grown, so I only had to share a bedroom with one other member of the volunteer group. Some of the other members of the group were sharing bedrooms with several children. There was one woman who was in a small 3 bedroom house with two parents and 7 children. Ugh!!!
Everytime I came into the house, my host was always cooking or baking something. Most of the time, I did not get to enjoy her delicious looking food because I was full, since the volunteer group ate together. However, on the final day, she made us a wonderful goodbye breakfast. She made Monkey Bread, which I had never heard of before in my life. Even though I was born and raised in New York and am an American, having Caribbean parents led me to have a different diet than the average American. Additionally, growing up in diverse NYC, I had friends of all different cultures – Puerto Rican, Japanese, Indian, Dominican, Peruvian…but very few all Americans. Even when I visited my friend's homes, I rarely experienced American food. There is so much American food I never experienced until I went away to college. My host and the other volunteer were stunned that I had never heard of Monkey Bread.
One bite and I was hooked. Soft biscuits (the refrigerator ones that come out of a can) are cut up and stuffed into a bundt pan and topped with a rich butter, sugar and cinnamon topping and then baked until golden and crusty. Although I thought it was one of the most delicious things I have ever tasted and I even asked her for the recipe, I have never actually made it myself because of the high caloric content.
Monkey Bread is definitely a kid favorite that came to my mind when I was thinking what recipe I would do for the last day of my Kid's Delight Healthy Makeover. I began to ponder how I could lighten up this recipe, but still keep it delicious and here's what I came up with. First of all, I made the biscuits myself using whole wheat flour and then I made a fruit based syrup, instead of butter for the topping.
Pineapple Monkey Bread
(click here for printable recipe)
Ingredients:
1 1/2 cups whole wheat flour
1/2 cup all purpose flour
4 oz. cold butter, cut into pieces
4 teaspoons baking powder
2 tablespoons firmly packed brown sugar
1/2 teaspoon baking soda
1 teaspoon ground cinnamon
2/3 cup buttermilk
1/4 pineapple
1/4 cup honey
Preheat oven to 400 F. Spray a bundt pan with non stick spray. In a large bowl, mix flours, baking powder, sugar, baking soda and cinnamon. Using a pastry blender or a fork, cut the butter into the flour mixture until it resembles small peas.
Add buttermilk and mix with a wooden spoon. Once the dough starts to stick to the spoon, start kneading by hand until the dough comes together.
In a blender, puree the pineapple and the honey together.
Take 2 tablespoons of dough at a time and roll into balls. Place balls next to each other, touching, in the bundt pan. Pour the pineapple puree over this and bake for 20 minutes. Let cool for a few minutes.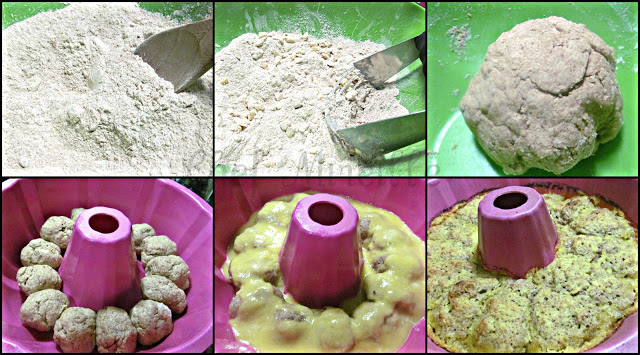 Flip over onto a plate. Slice or pull apart by hand and serve.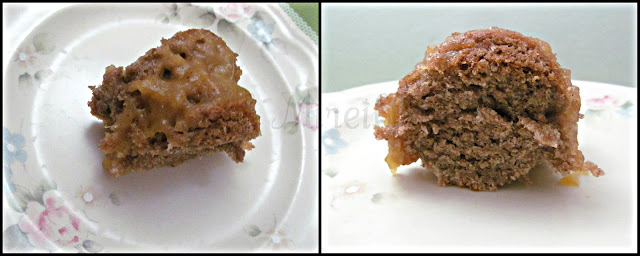 For all of you Monkey Bread lovers out there who avoid it because of the fat and calories, try this low fat version. Not as rich or sweet as the original, this is a healthy version that is still delicious…perfect with a glass of milk!
Check out the Blogging Marathon page for the other Blogging Marathoners doing BM#22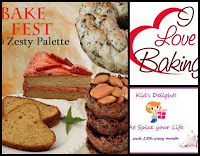 …linking to Kid's Delight hosted by Rasi , Bake Fest hosted by Anu & I Love Baking
LIKE THIS RECIPE? LEAVE A COMMENT..I LIVE FOR THEM!
Chef Mireille
Like me on FACEBOOK!
Follow me on TWITTER!