Last Updated on January 12, 2020 by Chef Mireille
Nectarine Chutney Halloumi Wrap is a great summertime lunch with contrasting colors, flavors and textures.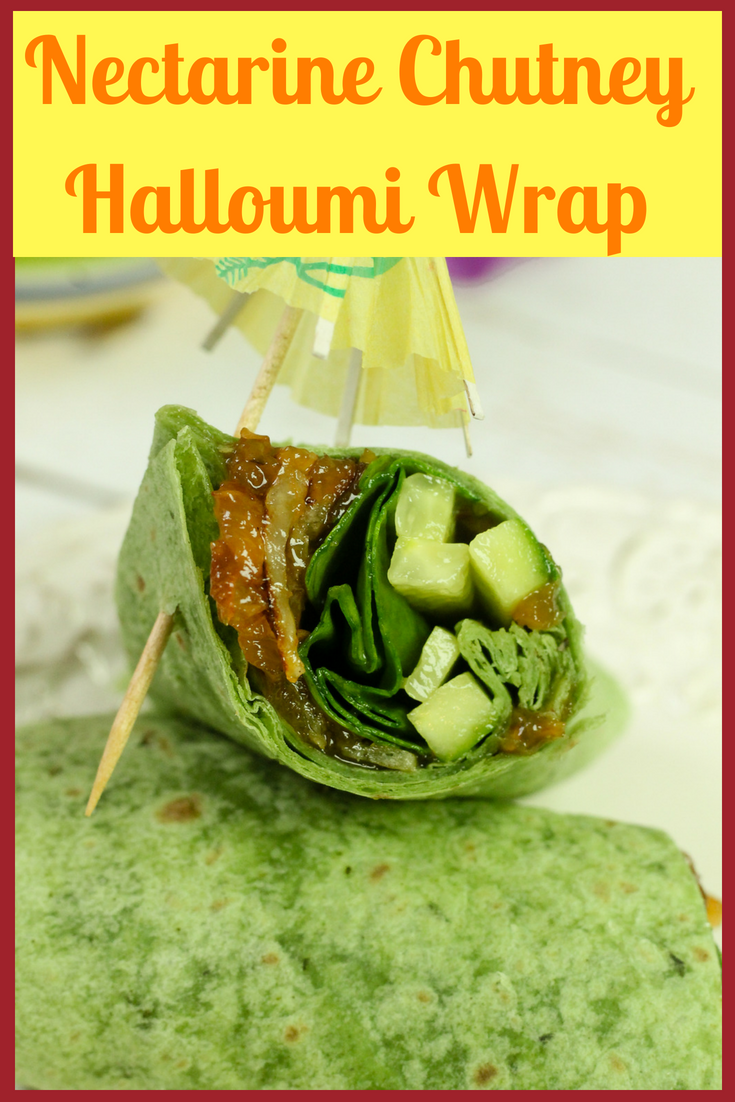 This week I am presenting some easy wraps to put together. If it's as hot as it is where you are as it is here in NYC, getting in and out of the kitchen quickly is ideal right? If so, these easy but filling wraps are a great option for lunch!
What Makes a Great Wrap?
Varying Textures – something soft, something crunchy, something fresh, something spicy, something smoky – Different flavors and textures help to make your wrap memorable.
A Fabulous Condiment – Sometimes one and sometimes several condiments can really make a wrap. If you have some really flavorful condiments or sauces, really all you need is some fresh veggies and an instantly delicious wrap can be made.
This Nectarine Chutney Halloumi Wrap has all of the above components to make a simple yet delicious wrap.
Wrap Components
a spicy and smoky chutney
pan seared halloumi adds cooling dairy
fresh and vibrant baby spinach also adds a little crunch and cool
crunchy cucumber batons adds texture
Make the chutney in advance so it's ready when you want to put together a quick lunch!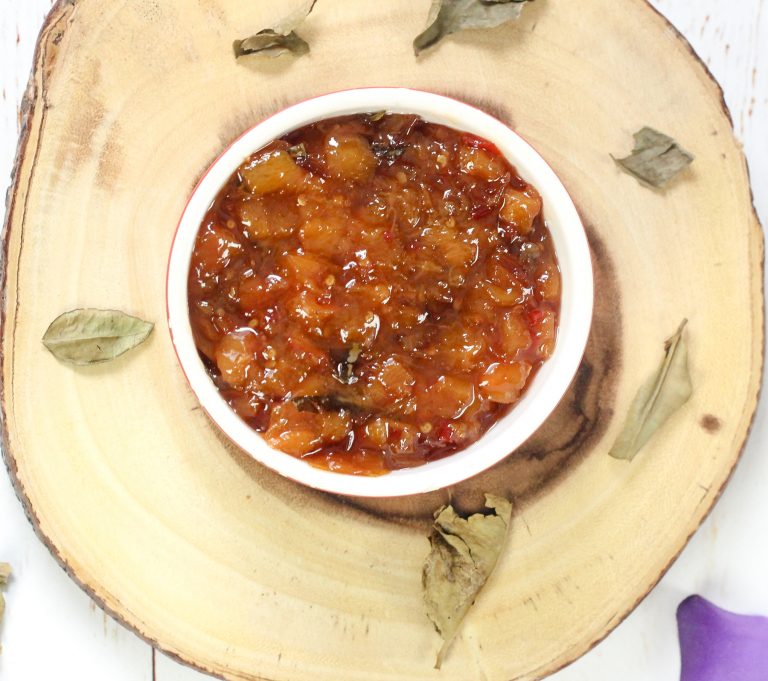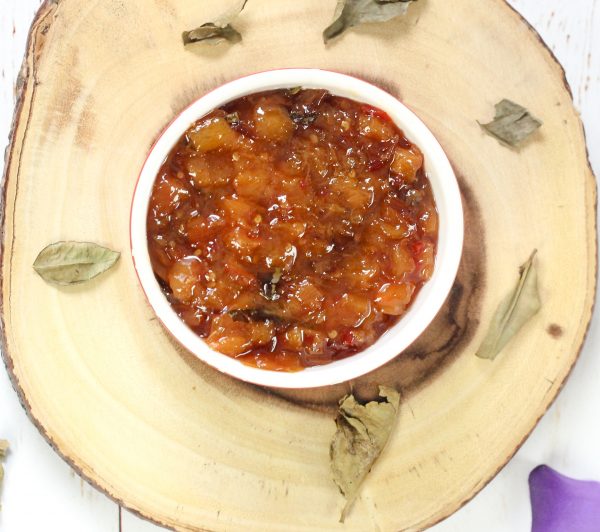 It's been in the 90's or close to it for over a week now and we in the NYC area are melting in the scorching heat. Today it went up to 93 F. Who wants to cook in this heat? This simple chutney is ready in just 30 minutes. Add some fresh ingredients and lunch is ready in a snap. If you'd like, add some more ingredients to make it more filling – maybe some fresh summer corn or grated carrots/beets. As long as you can fit it all in the wrap, why not?
You'll notice there are no quantities in the recipe below because it's all up to you and can be customized according to personal preference.
These wraps are perfect to pack in the picnic basket or how about a July 4th party without the barbecue? It is possible! – I think your guests would appreciate some cooling foods in this heat!

Spicy Chutney not your thing? – It's ok – here are some other condiments you can swap to still make a fabulous wrap!
Condiment Recipes
Nectarine Chutney Halloumi Wrap
Ingredients
nectarine chutney

pan seared halloumi

baby spinach leaves

cucumber batons

spinach garden herb wraps
Instructions
Put a little of everything inside the wrap.

Wrap and roll.
Did you try this recipe? Leave a comment below.
Please follow me on Instagram @chefmireille or tag me #chefmireille with your pics! I'd love to share them!
Do you know anyone else who likes learning about international food, culture, history and travel? Bring them over here to join the party! Don't forget to use those share buttons!
Start Here to find out how the Schizo Chef can help you with your cooking, travel and other needs!
If you like this recipe, PLEASE LEAVE A COMMENT & SUBSCRIBE!
Check out the Blogging Marathon page for the other Blogging Marathoners doing this BM#90