Last Updated on January 13, 2020 by Chef Mireille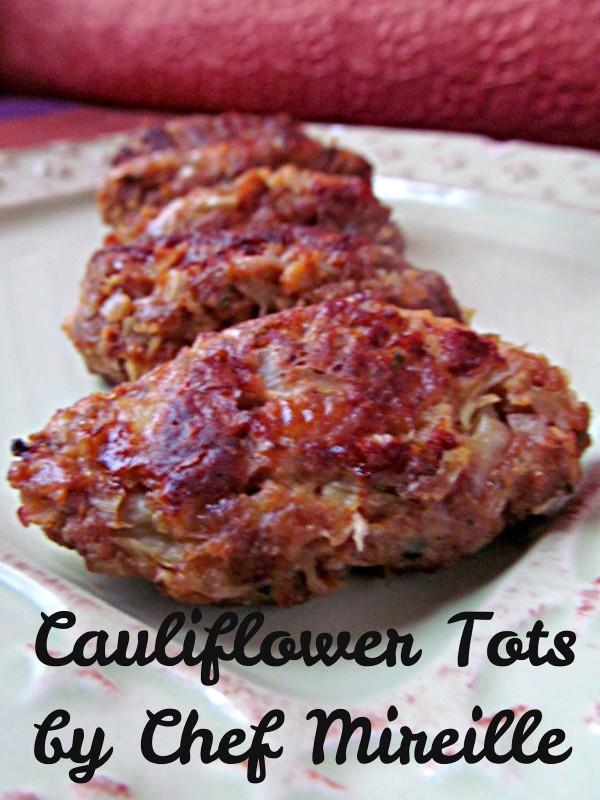 Super Bowl is just a few days away and if you are hosting a Super Bowl Party, you're starting to plan the menu and if you are a foodie, you want to try out a new recipe right? Well, if you make these, I suggest doubling or tripling the recipe because your guests are going to be begging you for more.
One of my weaknesses are tater tots. Something about the bite size frozen potato poppers is so addictive. However, I rarely buy them because of the high salt content in this mass produced grocery item. This healthier oven baked version is one you don't have to feel guilty about indulging in!
Of course, I made a few changes to the original recipe. Spicing them up a bit and using a different cheese. After a recent trip to my favorite cheese shop, East Village Cheese, where I picked up a gouda cheese with mustard seed, I knew this cheese would add additional flavor to the idea of these tots – kicking it up a notch!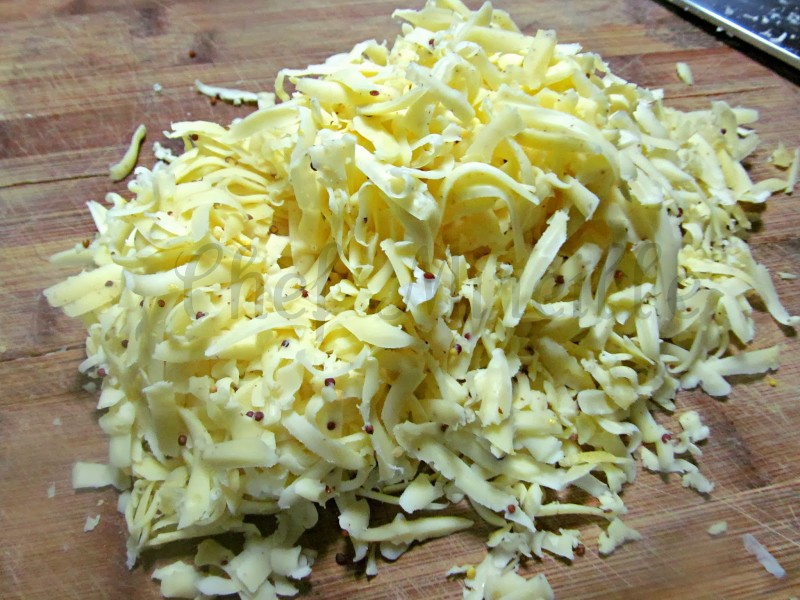 Mustard Seed Gouda
These were so easy to put together, despite the shallots. I don't know why but I always cry way more chopping shallots than regular onions – I couldn't see by the time I finished chopping the 2 small shallots required for this recipe. I had to take a break to wash my eyes out before I could continue with the rest of the recipe…
Mustard Cauliflower Tots
Yield: 17 tots
Ingredients:
2 cups cauliflower, finely chopped
1/2 cup shallots, finely chopped
1 egg, beaten
1 egg white, beaten
1/2 cup mustard seed Gouda (or your favorite cheese)
1 teaspoon dry mustard powder
2 teaspoons paprika
1 teaspoon salt
1/2 teaspoon black pepper
Preheat oven to 400 F. Spray a cookie sheet with non stick spray.
Place cauliflower in a shallow microwave safe dish and microwave for two minutes. Cool for a few minutes.
Combine cauliflower with all other ingredients in a large bowl and mix well.
Form into small ovals and place on cookie sheet.

Bake in oven for 10 minutes. Flip over and bake another 10 minutes.
Serve with ketchup.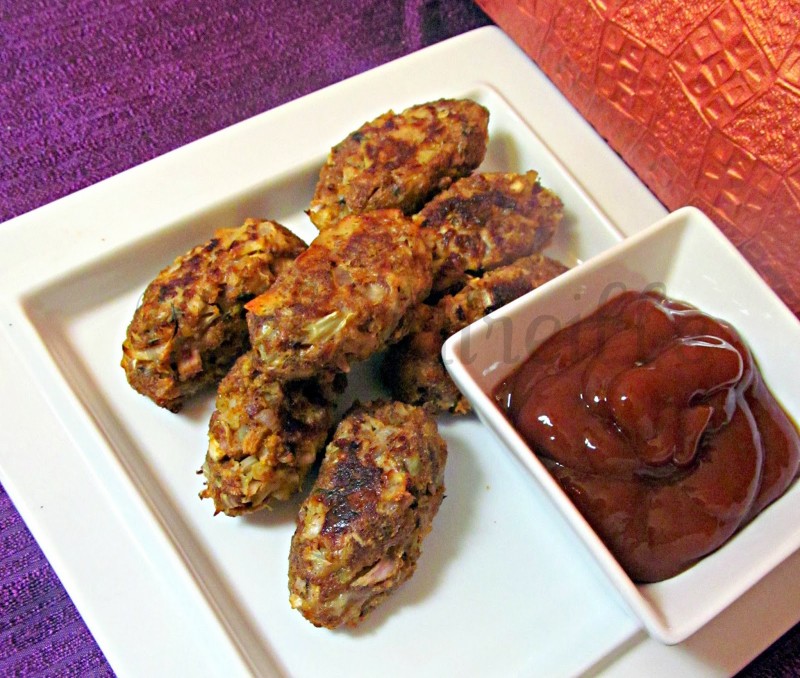 These go great with an ice-cold brewsky – the mustard flavor in them really is enhanced with a bottle of beer. It's the perfect finger food if you are trying to make your Super Bowl Party with some healthier treats.
Do you know anyone else who likes learning about international food, culture, history and travel? Bring them over here to join the party! Don't forget to use those share buttons!
Start Here to find out how the Schizo Chef can help you with your cooking, travel and other needs!
If you like this recipe, PLEASE LEAVE A COMMENT & SUBSCRIBE!