Last Updated on June 3, 2015 by Chef Mireille
Knish are potato stuffed patties, which are a classic NYC Street Food. One of the original NYC street foods brought over with the first wave of German Jewish immigrants escaping persecution in Europe.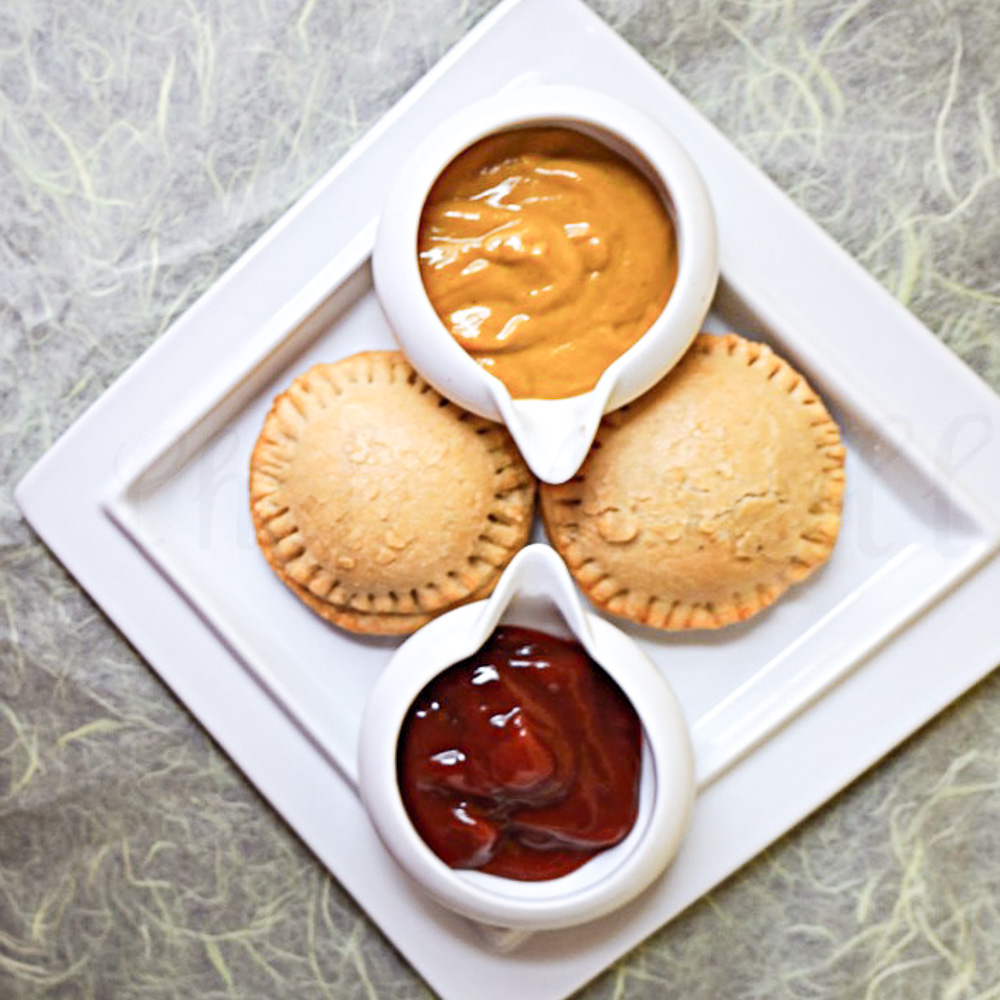 This post may include affiliate links.
Have you ever had a knish?
NYC Street Food History
As I've mentioned before, New York street food has evolved a lot in the last 20 years. Before there was a Halal cart on every corner, hot dog stands were the staple street food vendors that sold hot dogs, hot sausages, pretzels and knish's.
These first street food vendors were the result of immigration en masse of Eastern European Jews who were being persecuted in Europe and came to New York in the late 1800's and early 1900's.
Growing up in NYC, knishes are such an integral part of NYC culture like many other Jewish foods such as bagels and lox!
We take our knish as seriously as we take our bagels!
So what exactly is a Knish – NYC Street Food Recipe?
A mashed potato filling is stuffed inside a short crust pastry. These are then baked to delicious goodness.
I added some caramelized onions to the filling to add even more flavor. The sweetness of the onions that comes from caramelization really added to this classic Knish – NYC Street Food Recipe
How to eat a knish?
Like most Jewish breads and pastries, the pastry of the knish is an egg rich dough. Because of this, the dough is resilient and does not crack easily. Not only does this make it easy to stuff and bake, but also to split open so it can be enjoyed NYC style!
Usually the knish's sold at these carts are about 5″square. The vendor will split them open for you and you can have your desired condiments of onions, sauerkraut, ketchup or mustard.
Yield: 18 3″ knish
Ingredients:
4 eggs
2 teaspoons baking powder
1 teaspoon salt
5 tablespoons oil
1 tablespoon water
2 2/3 cups all purpose flour
egg wash (1 egg mixed with 1 tablespoon water)
Filling Ingredients:
1 pound potatoes
1 medium red onion, halved vertically and thinly sliced
2 tablespoons oil
1 teaspoon dried chives
2 tablespoons butter
salt and white pepper, to taste
To make the dough, whisk the eggs, baking powder, salt, oil and water together. Add flour a little at a time, until you have a slightly stiff and soft dough. The dough should be of a texture similar to pie dough. Cover and let rest for 1 hour.
Meanwhile, boil the potatoes. Drain, peel and mash potatoes with the butter.
In a skillet, heat oil. Add onions and fry until onions are dark golden brown and caramelized.

Add onions to the potatoes, along with the chives, salt and pepper. Mix well.
Preheat oven to 375 F. Place a piece of parchment on a cookie sheet and spray with non stick spray.
Work with half the dough at a time. On a lightly floured board, roll as thin as possible. Using a 3″ biscuit cutter, cut out circles.
Place a tablespoon of mashed potato on a circle. Cover with another circle and using a fork, seal well. (you can use a little water if desired to help seal it)
Place on prepared cookie sheet. Repeat until all the dough has been used up.
Brush the tops with egg wash.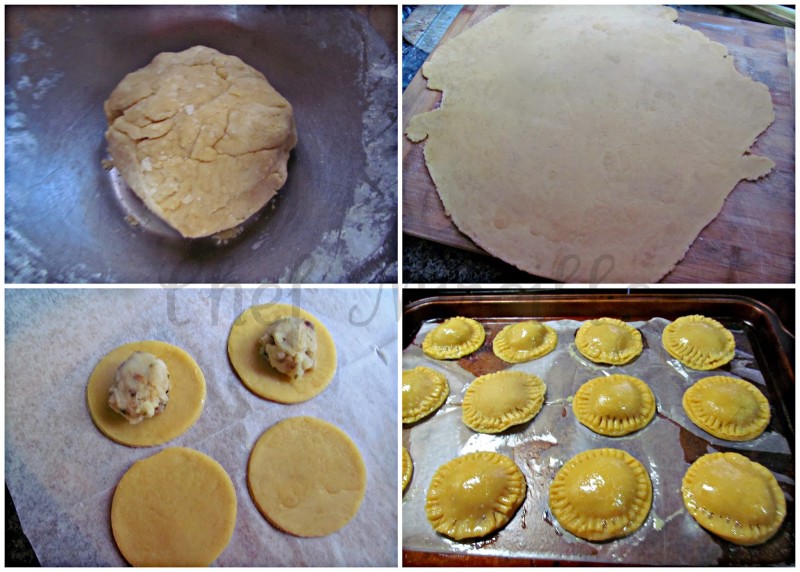 Bake for 20 minutes.
Although traditionally eaten with mustard, I've always been more of a ketchup girl.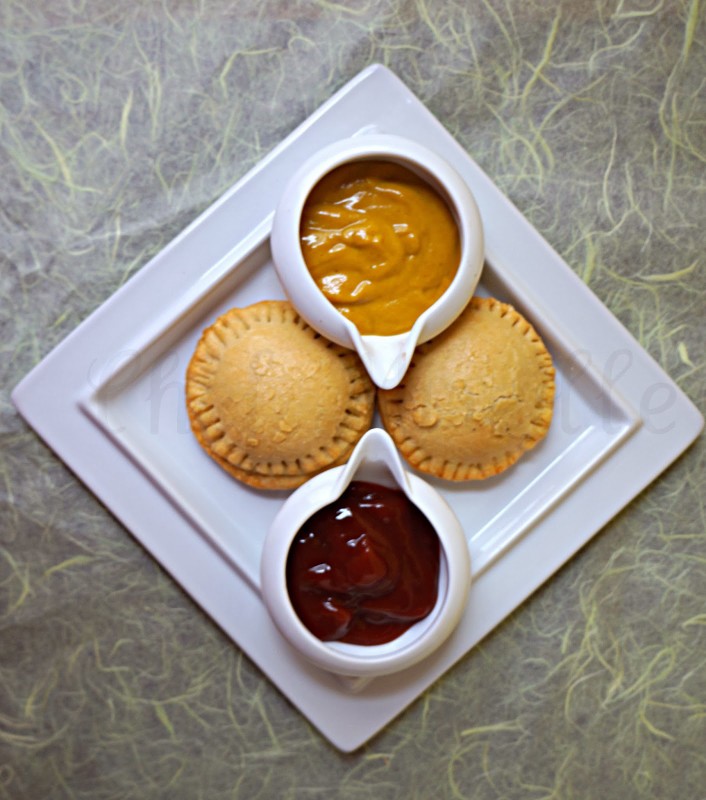 Now don't you just want to sink your teeth in? A flaky crust and sweet onion- potato filling hits the spot!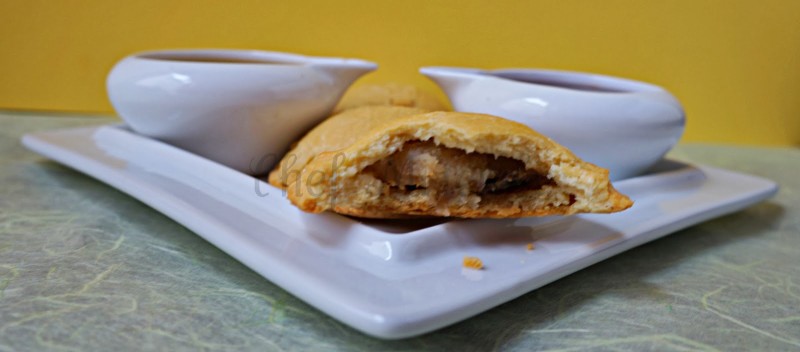 DO YOU YUM? SAVE IT BELOW!
Yum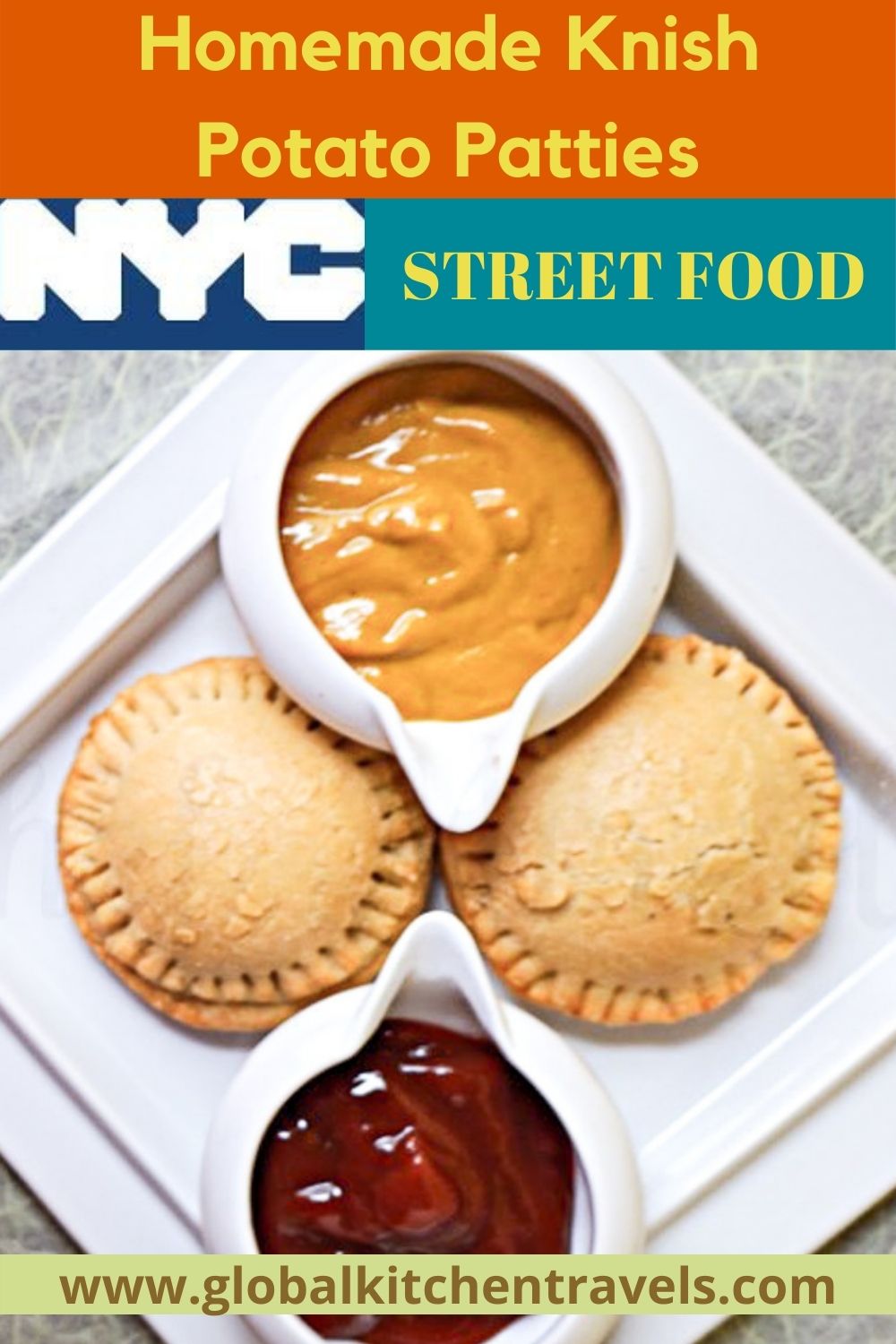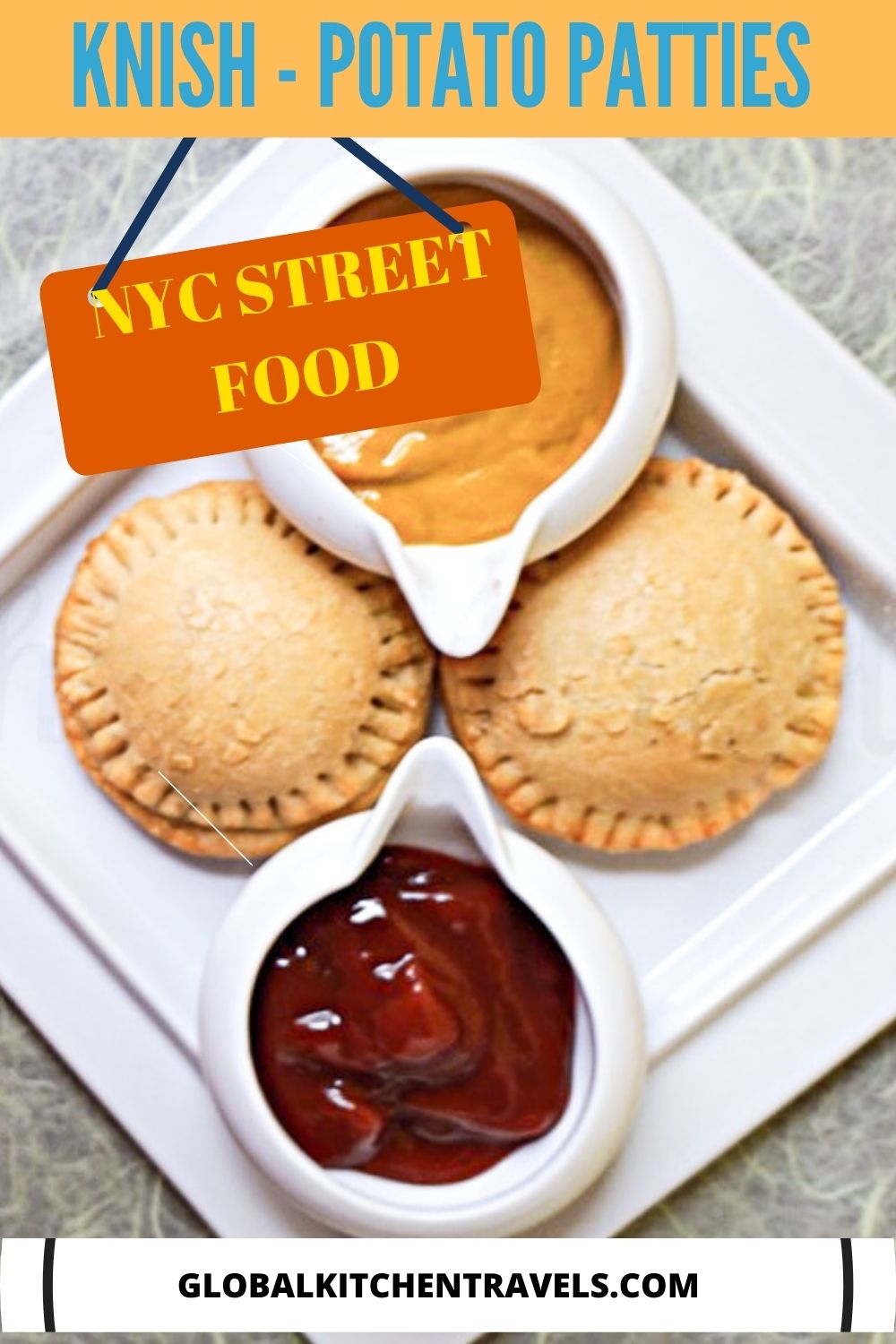 Don't forget to visit the RECIPE INDEX with over 1000 recipes from around the world including lots of Vegetarian Recipes and Gluten Free Recipes!