Last Updated on June 3, 2015 by Chef Mireille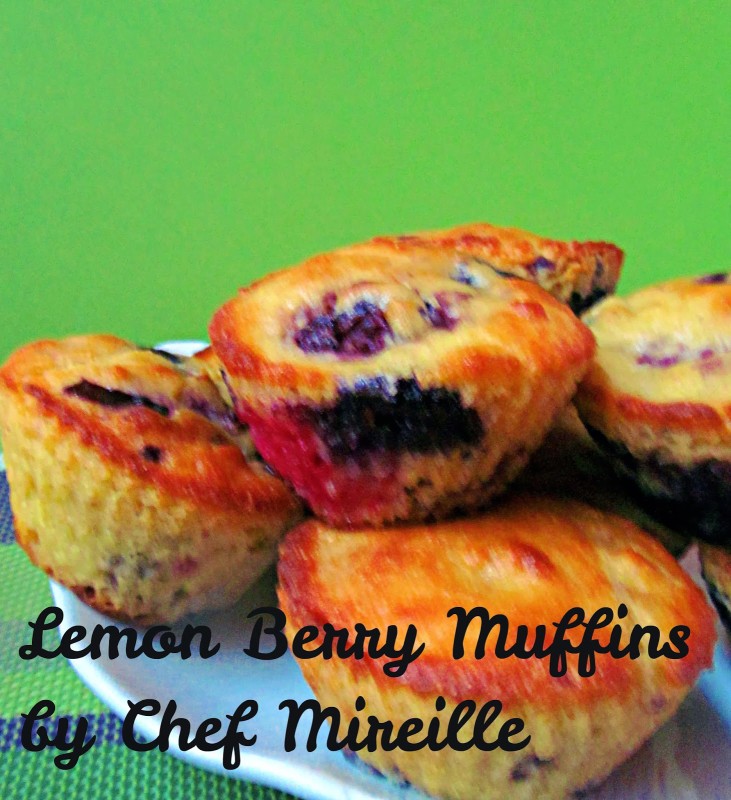 Blogging Marathon #36
Theme: Kid's Delight – Oven Baked Snacks
This is a recipe from 750 Best Muffin Recipes for Srivalli's Cookbook Cooking Challenge. This book is a muffin encyclopedia for every category – including Gluten Free and Vegan. This recipe was taken from the Vegan section of the book but since I am not Vegan, I used dairy milk and yogurt instead of soy.
I love cornmeal. Being from the Caribbean, we use it a lot in everything from beverages like Akasan, Breakfast Porridge and desserts like Cornmeal Pudding, so this recipe right away appealed to my taste buds. If you are a cornmeal lover like me, you will love these muffins.
Lemon Berry Corn Muffins
Ingredients:
1 cup all purpose flour
1 cup yellow cornmeal
1 tablespoon baking powder
1/2 teaspoon salt
1/4 teaspoon baking soda
1/2 cup sugar
3/4 cup Greek yogurt
1/3 cup + 4 tablespoons milk
1/3 cup vegetable oil
1 tablespoon lemon zest
1 1/4 cups fresh berries
Preheat oven to 400 F. Line a muffin tray with liners or spray with non stick spray.
Combine all the dry ingredients together in a large bowl.
In a smaller bowl, mix the yogurt, milk and oil until well combined. Add this and the lemon zest to the dry ingredients until just combined.
Using a rubber spatula, fold in the berries until incorporated.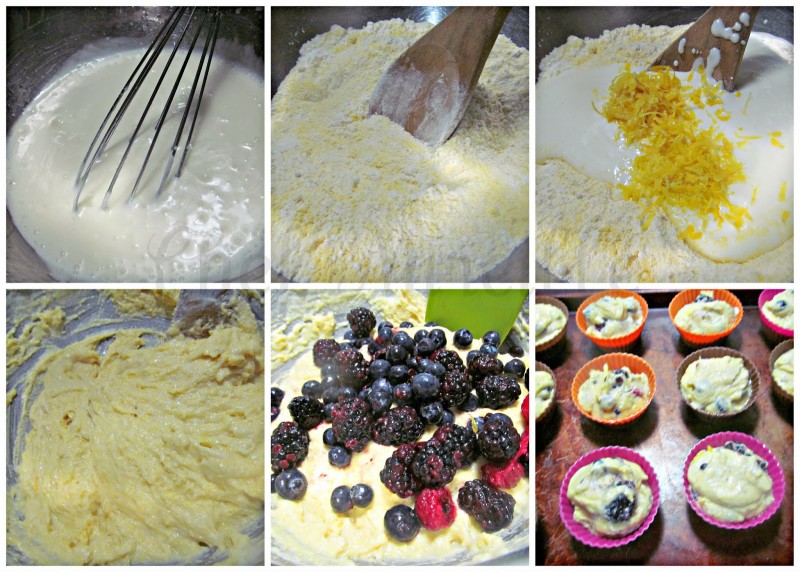 Bake for 20 minutes. Cool and remove from muffin tins.
Serve for breakfast or as a snack.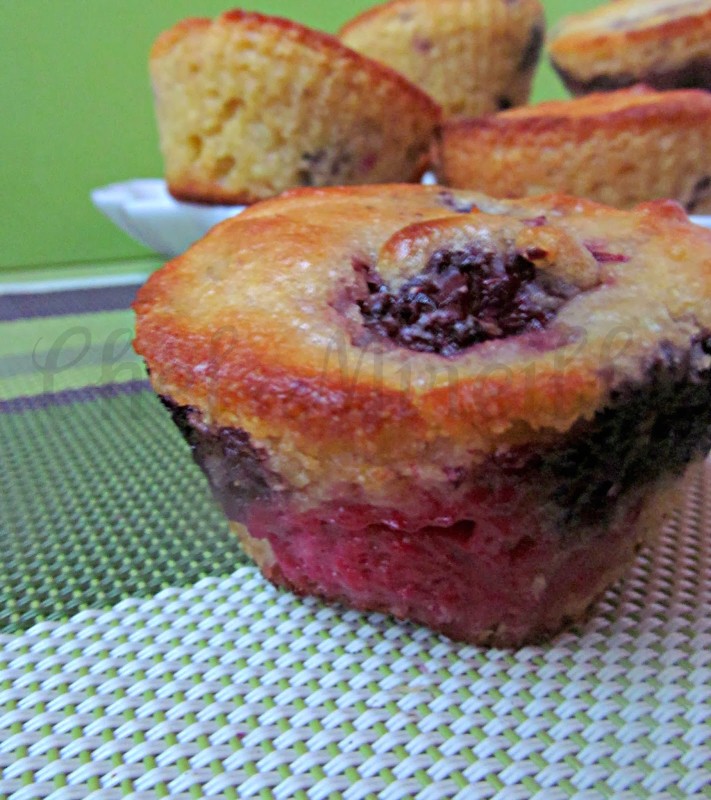 Check out the Blogging Marathon page for the other Blogging Marathoners doing BM# 36
This post is for the CC Challenge of the month
…linking to Bake Fest hosted by Divya & Kid's Delight hosted by PJ

LIKE THIS RECIPE? LEAVE A COMMENT..I LIVE FOR THEM!
Chef Mireille