Last Updated on May 1, 2018 by Chef Mireille
Mumbai Travel – Juhu Beach Street Food – Travel to Mumbai and don't miss a visit to Mumbai! Get all the best of Mumbai Street Food in one place!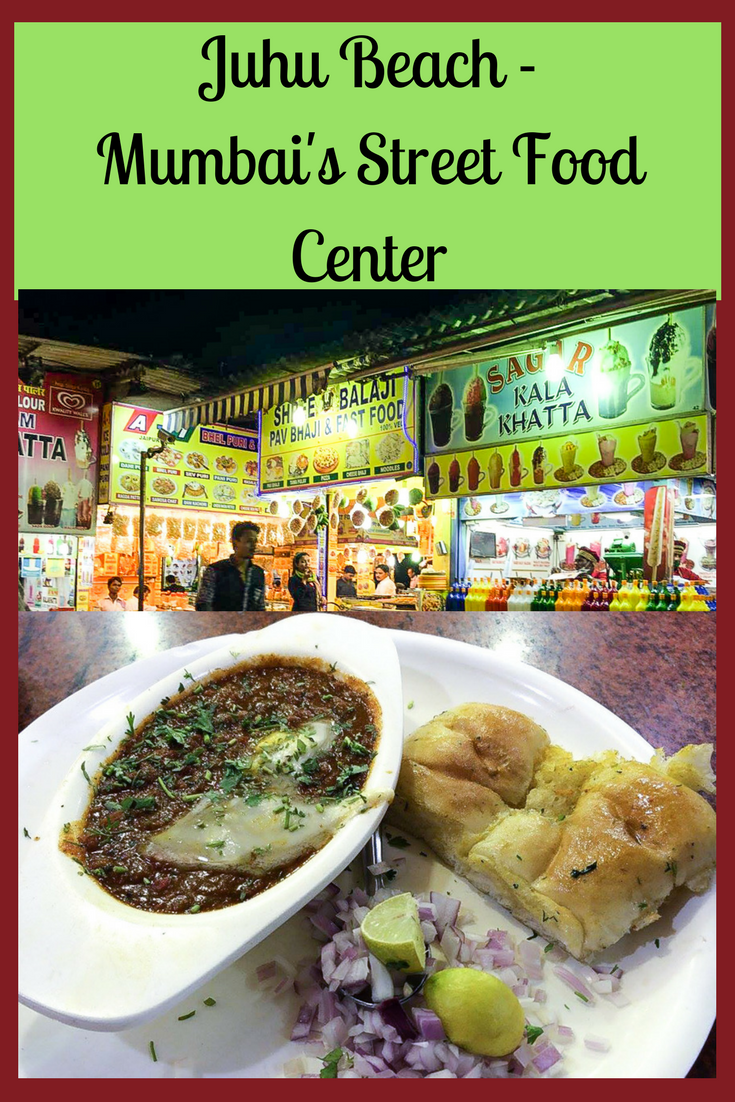 India is known for it's street food. India has a HUGE street food culture. India though has a bad reputation of people getting sick off of the street food. Locals usually have built up the antibodies to protect them from the sometimes lacking in sanitation, but tourists will sometimes get sick. While I can't guarantee you not getting sick, Juhu Beach has a higher standard than the average roadside vendor and I highly recommend a visit to Juhu Beach for all foodies!
For more on Mumbai Street Food, check out this post here!
When To Go
Most of the vendors are open until 1am and night time is the best time to visit Juhu Beach. The pulse of Mumbai can be measured at Juhu Beach. It's outside of the city center. The best way to get there is to grab a tuk tuk and you will be there in short order…and plus if you haven't ridden in a tuk tuk, you really haven't experienced India, as you hold on to sides as the driver creatively navigates Mumbai traffic! It's almost like an amusement park ride!
Also, as it's located on the beach, I would stay away during monsoon season. October-March is the best time to visit Juhu Beach and Mumbai, in general.

For some of my other eating experiences in Mumbai, check out these posts:
From Inside the Tuk Tuk
What To Eat
There are so many choices – Pav Bhaji, Bhel Puri, Sev Puri, Samosa Chaat, Falooda, Kulfi….and so much more
My friend and I shared a Pav Bhaji, which is basically a vegetable stew with soft buttered bread rolls (see main photo above)
…and Tawa Pulao – a spiced fried rice
Where to Eat
Some of the larger stalls have seating available, but you can also take your food and eat it on the beach. Families, couples and friends hang out on the beach eating their Mumbai Street food in the dark night well lit by the lights of the stalls until the wee hours of the morning. Yes a lot of garbage is left, but it's cleaned every day and by the next morning the beach is clean again..until another Mumbai Juhu Beach night!
Vendors go through the beach crowds selling water and other drinkables.
…after eating the hot food in the hot and humid Mumbai night, definitely cool off with a Falooda (Indian Ice Cream-Vermicelli Parfait) or a Kulfi (Indian Ice Cream)
Ready to book your flight to Mumbai?


If you like this post, PLEASE LEAVE A COMMENT & SUBSCRIBE!