Last Updated on May 20, 2020 by Chef Mireille
Mazamorra Morada – Peruvian Purple Corn Pudding – This light and fruity Peruvian pudding makes a great Gluten Free dessert perfect for a holiday dessert.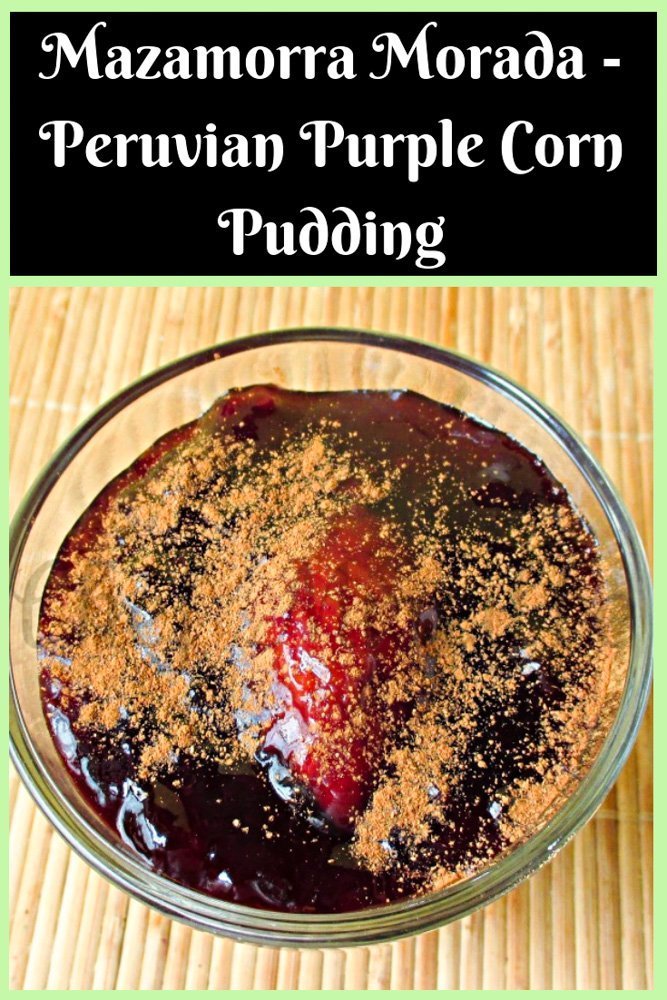 Every time I go to the Latin Superstore, Mi Tierra, I always make sure to get a few packages of Peruvian Blue/Purple Corn to make my one of my favorite beverages, Chicha Morada. This time I decided to use the blue corn to make Mazamorra Pudding, another specialty of Peru using this dried corn. I got this recipe right off of the package of the corn.

I actually had tasted Mazamorra many years ago from a fast food Peruvian restaurant near my mom's house and I didn't really like it. However, since I like Chicha Morada so much which is made with the same ingredient, I decided to give it another try and I am so glad I did. My brain must have taken a mini vacation as this makes a huge amount of Mazamorra and I taking a gigantic risk, if I didn't like it. I would then have to throw away a large amount and I hate throwing away any kind of food.

I am so glad the risk paid off and I LOVED this Mazamorra Morada. Since making it, I have been eating a bowl every single day. It is very light and fruity and just utterly delicioius. Maybe my taste buds have changed or maybe the restaurant just wasn't good at making Mazamorra – who knows? What I do know is I am so happy I have discovered this delicious treat and will be making it whenever I get a package of maiz morada.
IN THE MAKING – HOW TO MAKE MAZAMORRA MORADA
The consistency is half way between jello and jam, so it's either a loose jam or a thick gelatin.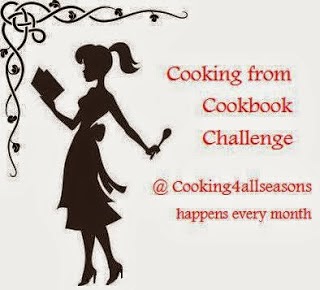 Don't let the fact that you may not live near a big Latin market where you can get purple corn stop you. There are many online sources where you can order it like here or here at amazon.
This post is for the CC Challenge of the month
Do you know anyone else who likes learning about international food, culture, history and travel? Bring them over here to join the party! Don't forget to use those share buttons!
Start Here to find out how the Schizo Chef can help you with your cooking, travel and other needs!
If you like this recipe, PLEASE LEAVE A COMMENT & SUBSCRIBE!