Last Updated on November 19, 2019 by Chef Mireille
March 2019 Food & Travel Update
A review of new recipes and travel content posted in March and what to look forward to in April!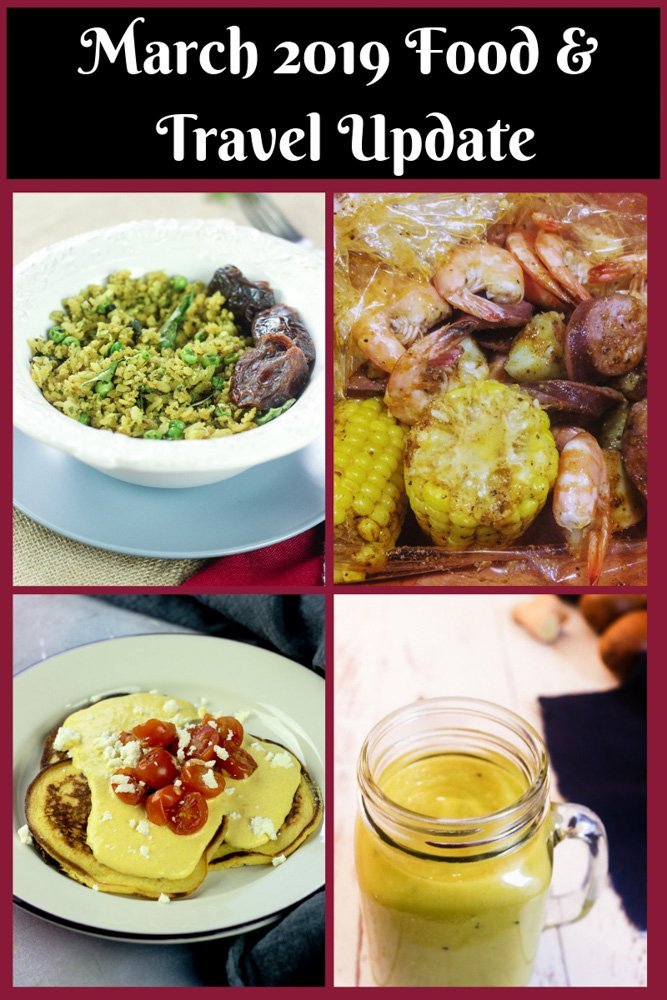 March was a bit of a slow month regarding new content due to the fact that I am in the process of organizing the logistics to re-launch my You Tube video channel. Look forward to weekly cooking videos coming soon…and more!
In the meantime, let's review what new content did get posted in March!
Food Blogger Recipe Swap
Last month's Recipe Swap was Coriander Poha with Green Peas off of First Timer Cook
Have you heard of poha? Poha is flattened rice available at Indian markets. It reconstitutes in just a few minutes and then quick and easy breakfasts can be done in just 10 minutes. Do check out the recipe for a quick and easy Vegan and Gluten Free breakfast!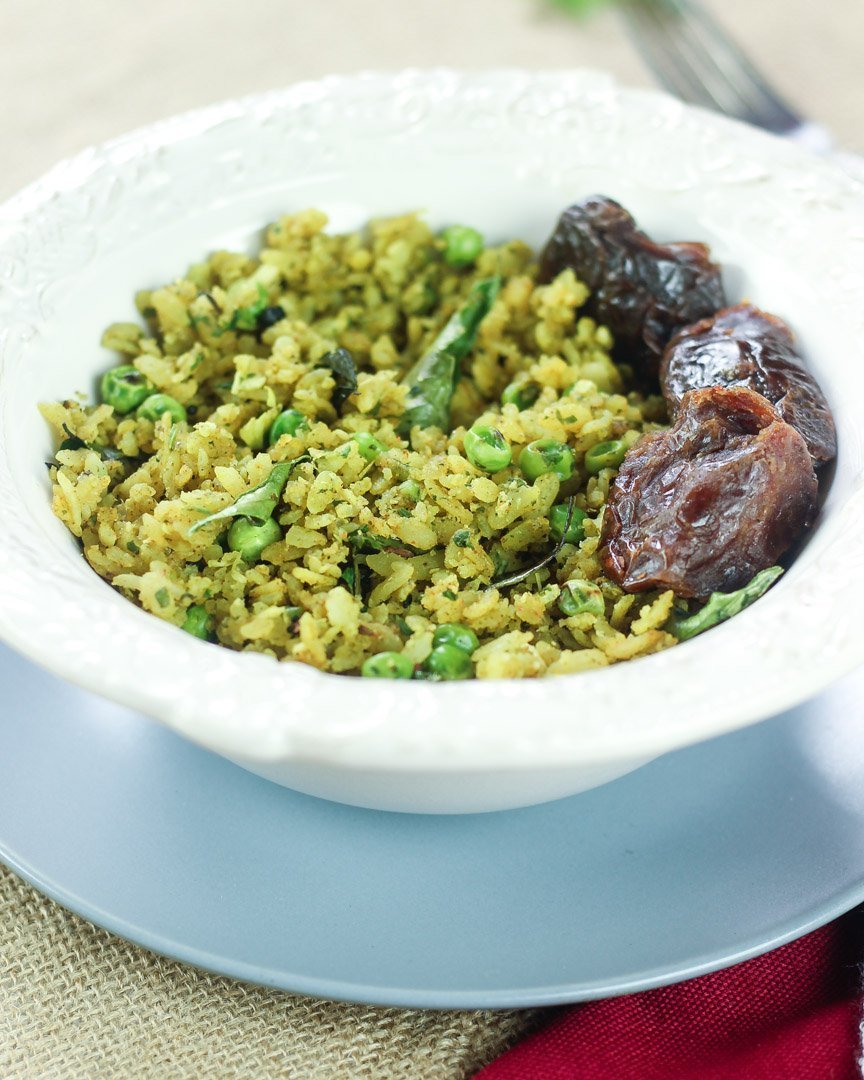 Don't forget if you are a food blogger who would like to join the Monthly Recipe Swap, JOIN US HERE
Avocado Smoothie for Avocado Haters
Do you hate avocado's but wish you could get all of the health benefits of the healthy fats in avocados? Well I created this smoothie just for you! Packed with fruit, you don't get the taste of the avocado, but you get all the health benefits and the creamy texture in this Vegan Avocado smoothie!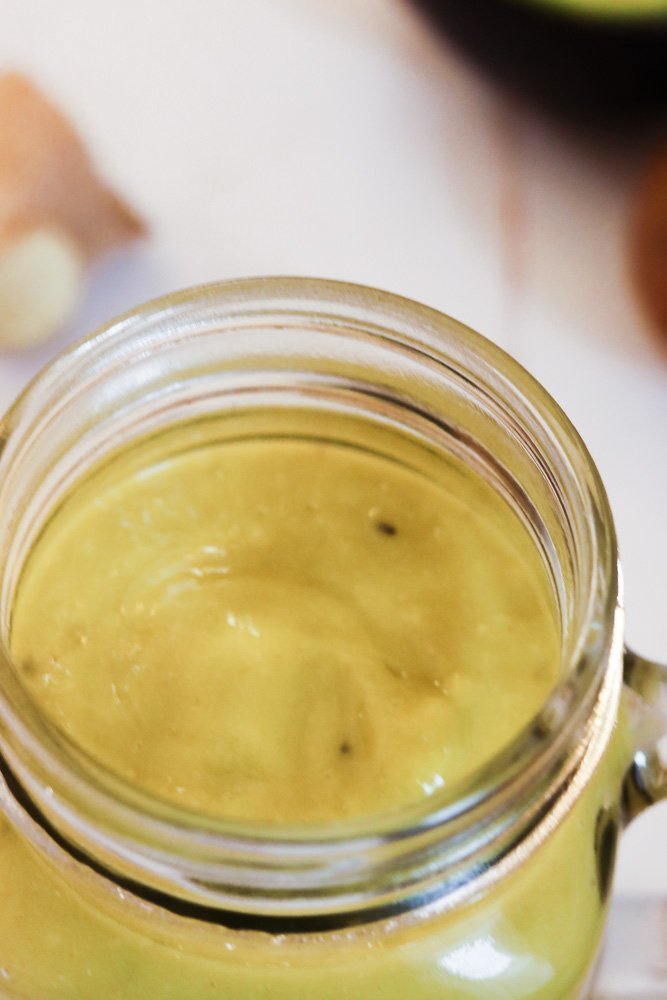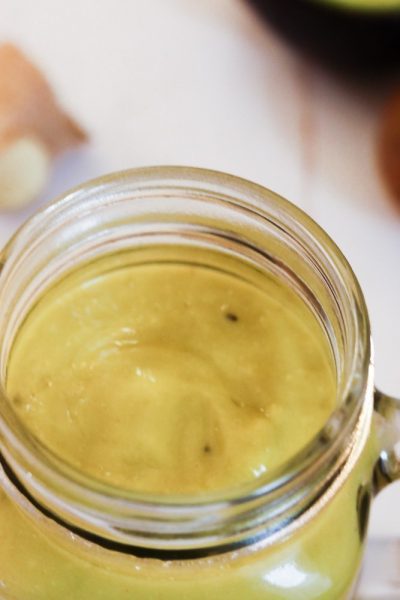 Bread Bakers
For this month's Bread Bakers event, I created Pancakes Huancaina for those of you who prefer a savory breakfast.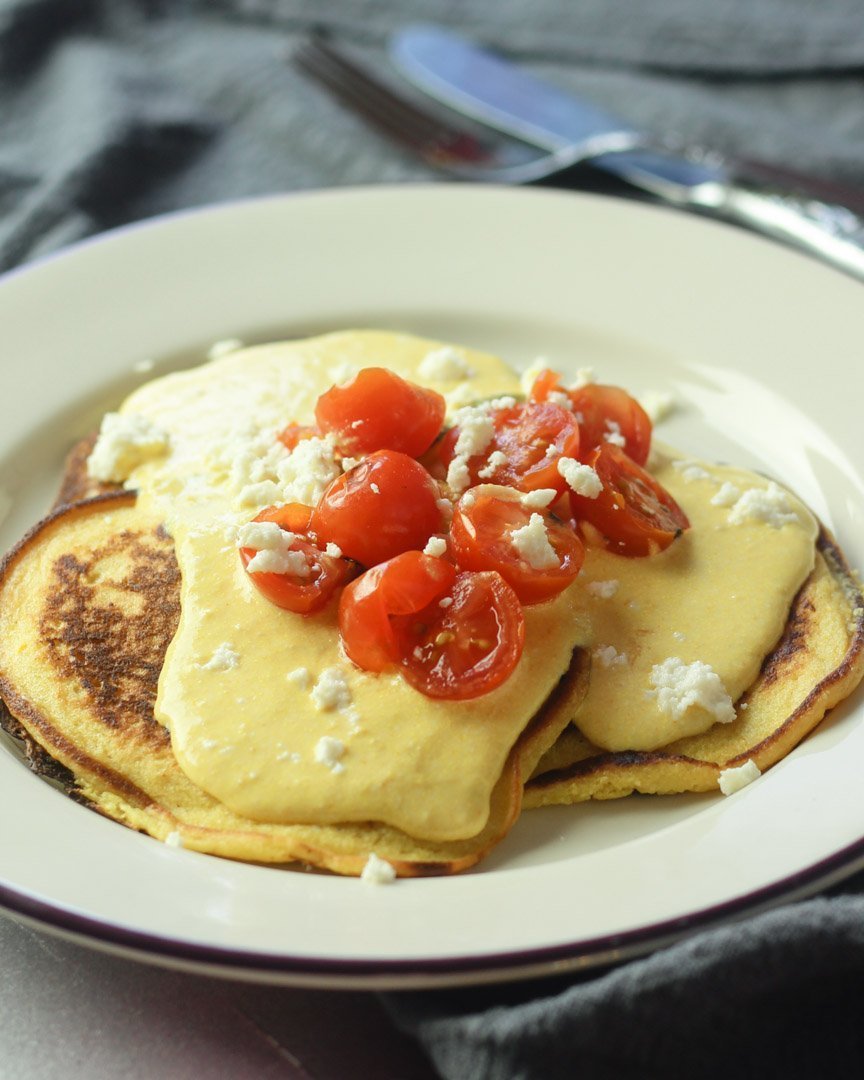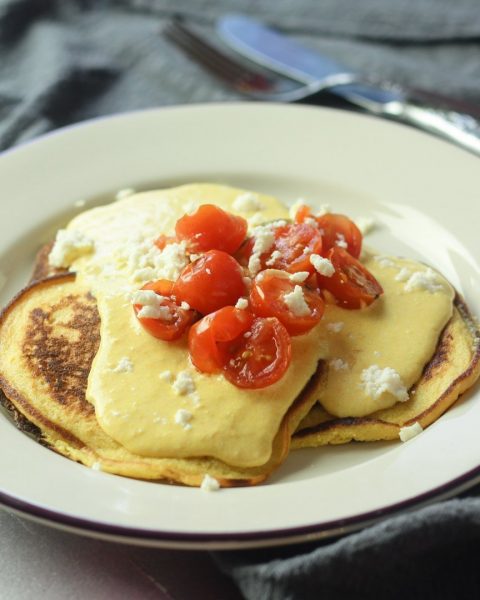 It's also a delicious recipe to make for Mother's Day brunch!
Salsa Huancaina is a spicy Peruvian chile sauce made with just a few simple ingredients. This sauce is easily made into savory pancakes for a delicious weekend breakfast. You can even pair it with the Avocado Smoothie above!
Baking Bloggers
My group of Baking Bloggers explored Greek, Turkish and Cypriot cuisine this month. Do check out Serkerpare – Turkish Semolina Cookies are heavenly citrus scented cookies soaked in syrup. So tender and delicious! This is one you can definitely add to your Easter or Mother's Day meal!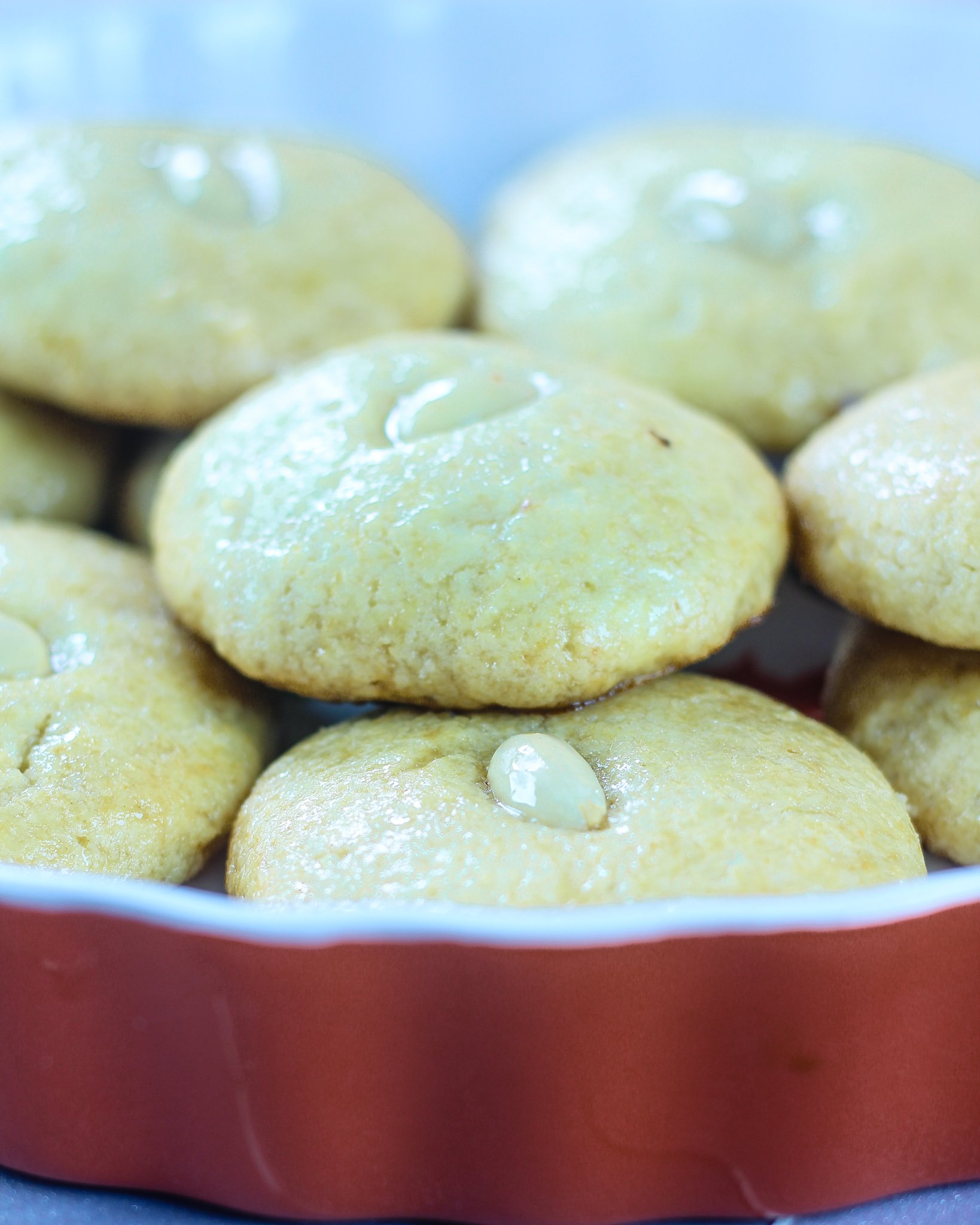 In this post, there are also several links by the other Baking Bloggers, where you can explore the multi faceted flavors of these cuisines in both sweet and savory presentations.
Travel
There wasn't any new travel posts published here in March, but I just published a guest post for Gingey Bites – another food and travel website based in the UK. Do check out my guest post all about Savannah
In this guide I wrote, you have a step by step guide to going through one of the great foodie cities of the US. Take a step through the Foodie Heaven in Savannah!
I have detailed where to go to source ingredients for cooking, especially to experiment with low country cuisine.
Do you know anyone else who likes learning about international recipes, culture, history and travel? Bring them over here to join the party! Don't forget to use those share buttons!
Start Here to find out how the Schizo Chef can help you with your cooking, travel and other needs!
If you like this recipe, PLEASE LEAVE A COMMENT & SUBSCRIBE!