Last Updated on January 10, 2020 by Chef Mireille
January Food & Travel Update – It's time to see what new recipes and travel information you might have missed in January. It was a busy month so do check out all of the new content!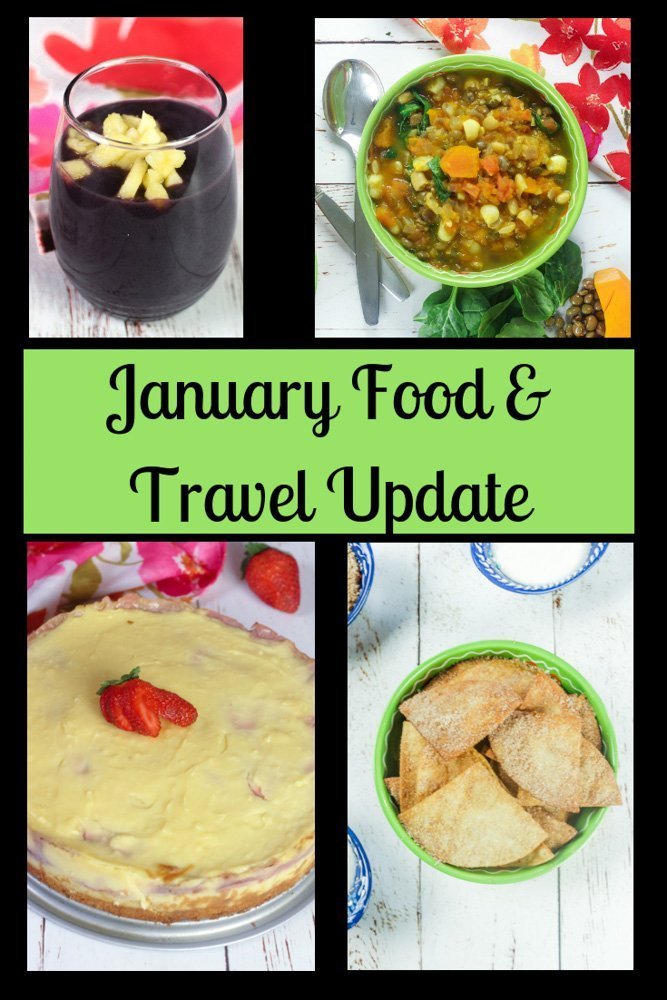 Recipes
In January, a lot of time was spent exploring Mexican & South American cuisine. In this exploration, you have a little of everything. Decadent desserts, warming soup, hot drinks and quick snacks.
Travel
Regarding travel, there is a general post on language that can be applied to where ever your vacation plans will be bringing you in 2019. I also have detailed a review of Poseidon Bakery – this is a traditional Greek Bakery that has been serving up Greek delights for almost 100 years. Whether you are traveling to NYC or a local, it is worth a visit to this fabulous bakery.
Mexican Recipes
These recipes are all foods often enjoyed during Christmas and Epiphany celebrations, but really they are all delicious to enjoy any time. They are all Vegetarian and gluten free.
South American Recipes
Have you ever used blue cornmeal or tried Ecuadorian cheese? In NYC, we have access to the world's ingredients. Take advantage and try these delicious recipes from Chile, Bolivia and Ecuador!

Chilean Strawberry Kuchen – Cream Tart (perfect for a Valentine's Day dessert)
Api Morada – Bolivian Blue Cornmeal Smoothie
Ecuadorian Pasta Cheese Soup with Potatoes
Explore the World
In December, me and the Blogging Marathon group cooked up some recipes from around the world. This is a roundup of all the recipes from the 5 bloggers who participated.

Recipe Swap
I started managing a Food Blogger Recipe Swap. If you are interested in joining, please join our Facebook Group here. I had the pleasure of presenting my version of a Kenyan recipe. This Vegan stew is perfect for Meatless Monday.
Githeri – Kenyan Vegetable Bean Stews (Vegan)
Guest Post
I invited Fred from Simple African Meals to do a guest post here and he presented a fabulous street food from Ghana. Do check out how some people do breakfast in Ghana
Vintage Posts
I've also spent a lot of time this month updating some vintage post with better pics and improved recipes. Do check out some of the these delicious vintage posts.

Caribbean Cornmeal Breakfast Porridge
Banana Blueberry Multi Grain Pancakes
Travel Posts
Travel Tips and a review of a NYC Greek Bakery that has been serving up traditional Greek treats for almost a century!
5 Travel Tips When You Don't Speak the Language
Do you know anyone else who likes learning about international food, culture, history and travel? Bring them over here to join the party! Don't forget to use those share buttons!
Start Here to find out how the Schizo Chef can help you with your cooking, travel and other needs!
If you like this recipe, PLEASE LEAVE A COMMENT & SUBSCRIBE!