Last Updated on January 13, 2020 by Chef Mireille
Irish Quiche with Bacon and Spinach is a delicious version of quiche with nutty Irish cheddar.
Quiche is one of the classic French dishes that has permeated many cultures and is available in many countries. What makes quiche so versatile and adaptable to so many cultures, is that once you vary the ingredients and the cheeses, you can create unique quiches that represent almost any culture.
Here is a quiche with an Irish twist, by using Dubliner cheese. Although gruyere is the cheese commonly used in quiche, I like replacing it with Dubliner. Dubliner has a similar nutty taste to Gruyere, however it is less assertive, since it is aged a shorter period of time.

This takes a little work, but once you make it, you have a delicious meal that you can use for breakfast, lunch or dinner. Pair it with a salad for lunch or roasted vegetables for dinner and this can serve to complete several meals during the week. Although you can buy a ready made pie crust, the homemade crust is so much better and the sense of accomplishment will impress your family. Anybody can put together a quiche filling, but not everybody can make a delicious quiche, with a fresh, flaky crust.

HOW TO MAKE THE QUICHE CRUST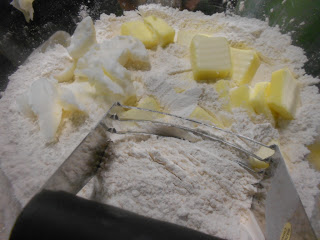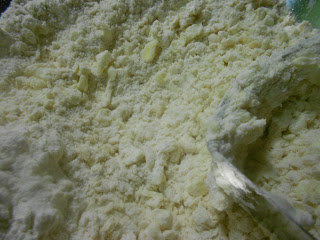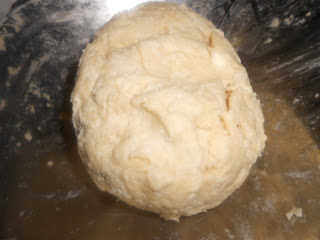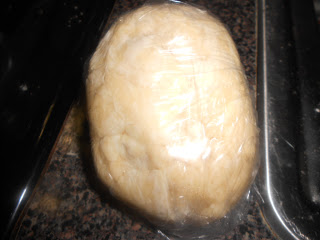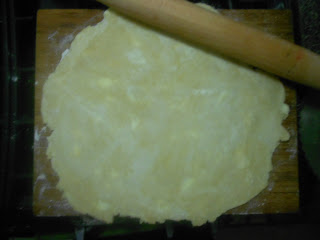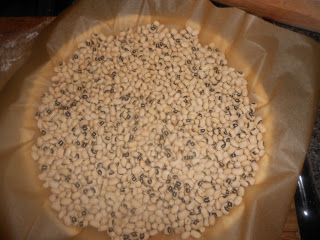 You can slice the quiche up and serve with a salad for a complete meal or cut into small bite sized pieces to serve at a party or for
tea
time!
You can make a few different versions with different fillings and it makes the perfect party finger food!
Irish Quiche with Bacon and Spinach
Ingredients
Quiche/Pie Crust Ingredients:

4

cups

all purpose flour

8

ounces

cold butter

cut into cubes

4 

tablespoons

vegetable shortening

1

teaspoon

salt

6-10 

ounces

cold water

Filling Ingredients:

6

slices

bacon

sliced into lardons

1

small onion

finely chopped

4

cups

baby spinach leaves

4 

eggs

1

cup

heavy cream

1/2

teaspoon

salt

1/4

teaspoon

ground black pepper

1

cup

grated Dubliner cheddar cheese
Instructions
Sift the flour and salt into a large bowl.

Add butter and shortening. Using a pastry blender or a fork, cut the butter and shortening into the flour, until it is the size of small peas.

Add 1/4 cup water and mix. Add the remaining water a little at a time as needed, until the dough just comes together.

Divide dough into 3-4 portions, depending if you prefer a thinner or thicker crust.

Wrap individually and place in the refrigerator for at least 30 minutes. Freeze the rest as needed or refrigerate for up to 5 days.

Preheat oven to 375 F.

After dough has chilled, place on a lightly floured surface and roll out into as close to a circle shape as you can get (or a rectangle depending on shape of quiche/tart pan), a little larger than the quiche pan.  Lift up dough and place in quiche pan.  Press into bottom and sides of pan.  DO NOT CUT excess dough.  When baked the crust will shrink.

Place a piece of parchment paper or waxed paper in the pie shell.  Add raw, uncooked beans into pan. Place quiche pan on cookie sheet.

Bake pie crust for about 20-25 minutes, until crust is light golden brown.  This is called blind baking the crust.  It is important to do this step, so that you don't have a quiche with a soggy crust.

Remove beans and parchment paper. Your pie crust is now ready to fill.

In a bowl, whisk eggs and heavy cream until thoroughly combined.  Add nutmeg, salt and pepper. Mix until combined.

Add cheese and mix until combined.

Reduce oven temperature to 350 F.

Add spinach and bacon into blink baked shell. Add egg custard. 

Place on a cookie sheet and bake in the oven for 30 minutes.

You can knock the edges of the pan with a spoon to crack off any excess dough.
Did you try this recipe? Leave a comment below.
Please follow me on Instagram @chefmireille or tag me #chefmireille with your pics! I'd love to share them!
Do you know anyone else who likes learning about international food, culture, history and travel? Bring them over here to join the party! Don't forget to use those share buttons!
Start Here to find out how the Schizo Chef can help you with your cooking, travel and other needs!
If you like this recipe, PLEASE LEAVE A COMMENT & SUBSCRIBE!