Last Updated on April 2, 2019 by Chef Mireille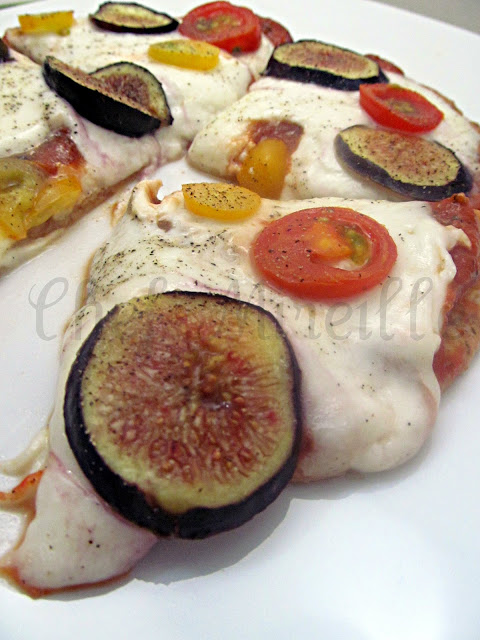 So you are in the mood for pizza, but not in the mood to make dough or defrost it and then it has to be prebaked before you can add your toppings to finish cook it…well, here's an easy solution done in a jiffy.
Just a few basic ingredients are needed!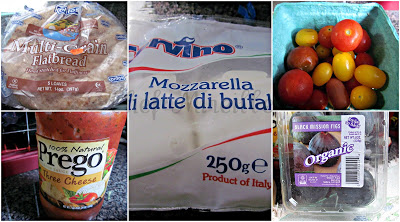 Instant Fig & Tomato Pizza
(click here for printable recipe)
Ingredients:
1 multi grain flatbread
1/4 cup pasta sauce
1 fig
a few grape tomatoes
1 ball of buffalo mozzarella cheese, sliced
salt and pepper, to taste
Preheat toaster oven to 400 F.
Take a flatbread and spread the pasta sauce on top.
Arrange slices of the buffalo mozzarella on top.
Add slices of tomato and fig.
Sprinkle a little salt and pepper on top.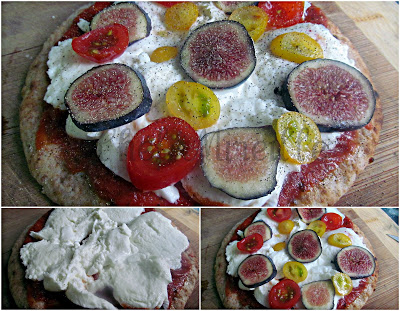 Pop in the toaster oven for 8-10 minutes.
Pizza is done…what could be easier than that!!!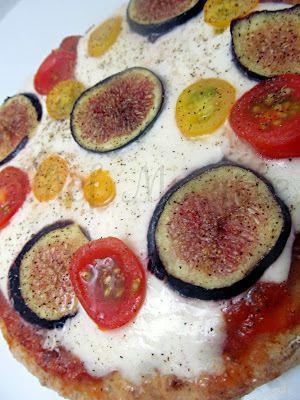 This recipe is being sent to Srivalli's 30 minute meal mela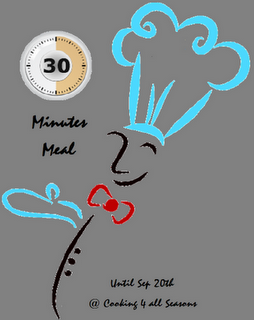 LIKE THIS RECIPE? LEAVE A COMMENT..I LIVE FOR THEM!
Chef Mireille
Like me on FACEBOOK!
Follow me on TWITTER!