Last Updated on February 3, 2018 by Chef Mireille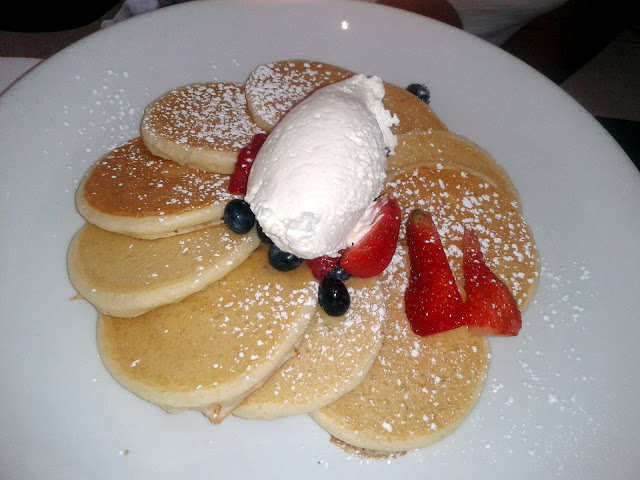 Silver Dollar Pancakes
It's been a while since I have eaten out, but recently I met my friend who I had not seen in about 6 months for lunch.  Life can get so hectic and it was so great to catch up with her and we tried this popular place for lunch.  2pm on a Saturday afternoon it was crowded, but we got seated within 5 minutes.
Since I had gone out the night before and had a few drinks, I was not in the mood to be drinking alcohol again, but that did not mean I missed out on anything.  They have a great selection of mocktails, especially appropriate for a hot summer day including flavored lemonades and aloe vera juice based ones.  I decided on the Blueberry Basil Soda.  It was so delicious – fresh berries, citrus juice, soda and the basil mixed with the other flavors tastes more like a sweet mint.  It was refreshing and perfect with the heat of the day.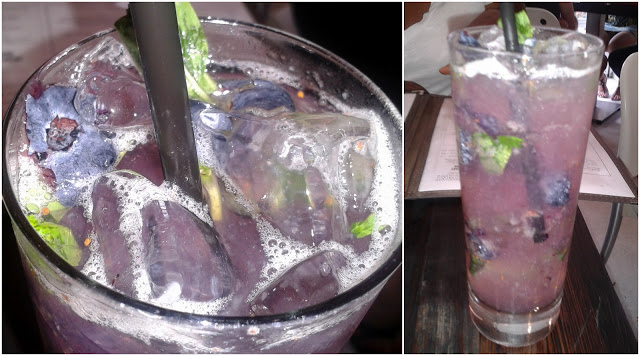 The food is standard American fare, with a modern twist including a few global influences.  My friend had a classic American breafast – silver dollar pancakes, while I opted for the Roasted Beet Salad and Mac & Cheese Spring Rolls.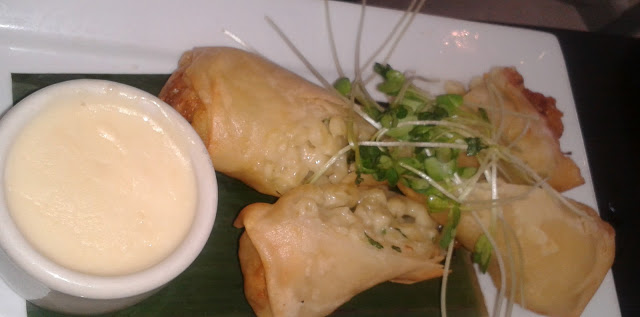 Mac & Cheese Spring Rolls with Smoked Gouda Dipping Sauce
The Spring Rolls were nothing special.  The Mac & Cheese was quite ordinary and I needed some hot sauce to add some flavor to it, but the Beet Salad was wonderful, paired with spicy greens, green beans and absolutely heavenly candied hazelnuts that really heightened the flavor of the salad. The fig balsamic dressing was the perfect balance of sweet and acid and they did not overdress it so the leaves were not soggy.  I really LOVED this salad!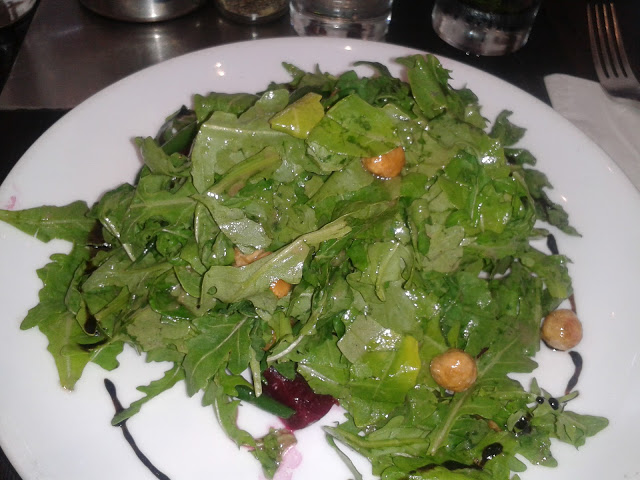 Roasted Beet Salad
The menu is quite varied, with everything from Fish Tacos to Truffle Parmesan Fries.  Opened 24 hours a day, they have something for everyone at any hour.
It was only my first visit.  It was good.  I enjoyed my meal without breaking the bank, however, I think I need to try a few more things off of the menu before I can really give it a fair rating.  I would suggest trying it.  Depending what your order, you probably wont be blown away by anything, but you will enjoy your meal.