Last Updated on December 14, 2020 by Chef Mireille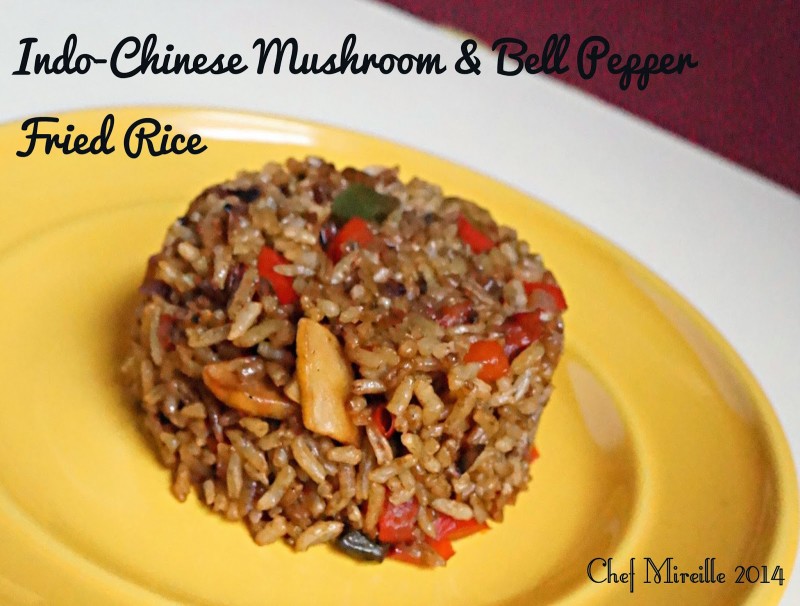 For this week's BM theme, Valli gave us links to a few Indian restaurant menu's in different countries including Australia and the United States, as well as India. Our task is to reproduce any three dishes from one of the selected menu's.
Every country in the world has their version of Chinese food and India is no different. Today's recipe is from the Chinese section of the Puranmal restaurant menu. Called Capsicum Mushroom Rice on the menu, this is my version of reproducing it. Having just come back from Chinatown with drumstick mushrooms and other Chinese treats, I incorporated this mushroom in the dish, although it is not a commonly used mushroom in India, even in their Indo-Chinese cuisine. This is a simple rice dish that will make a great side dish to any meal.
Bell Pepper Mushroom Fried Rice
Serves 6
Ingredients:
1 tablespoon peanut oil
1 chopped onion
1/2 chopped green bell pepper
1 chopped red bell pepper
1 quartered and thinly sliced drumstick mushroom
4 cups cooked rice
1 tablespoon sesame oil
3 teaspoons green chilli sauce, or to taste
1 tablespoon soy sauce
salt, to taste
Heat oil. Add onion and saute until golden. Add bell peppers and mushrooms. Cook for about 5 minutes until the mushrooms are cooked through.
Add rice, sesamme oil, chilli sauce, soy sauce and salt. Stir to combine until the rice is well coated.

Who doesn't love fried rice?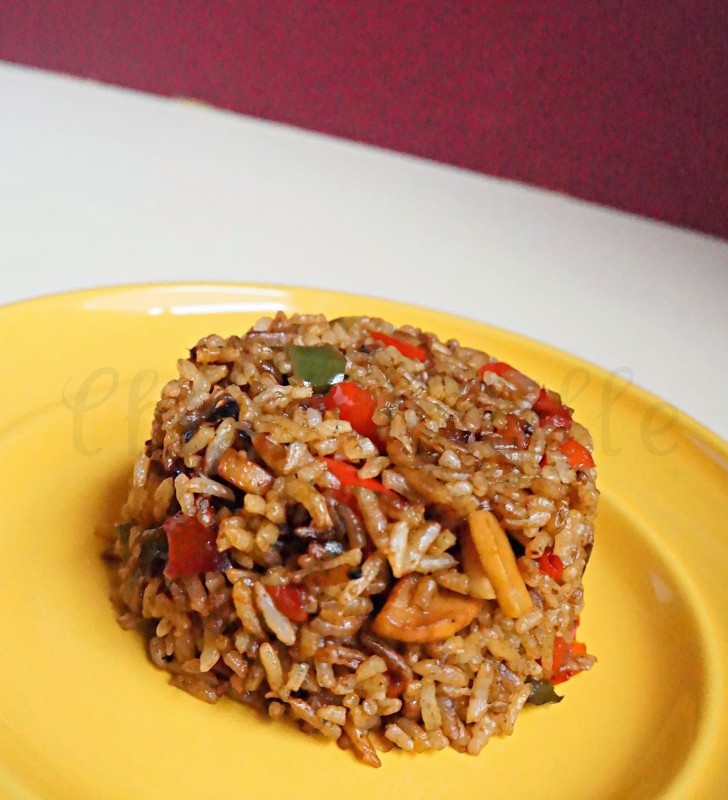 Check out the Blogging Marathon page for the other Blogging Marathoners doing BM#47
LIKE THIS RECIPE? LEAVE A COMMENT..I LIVE FOR THEM!
Chef Mireille