Last Updated on May 30, 2015 by Chef Mireille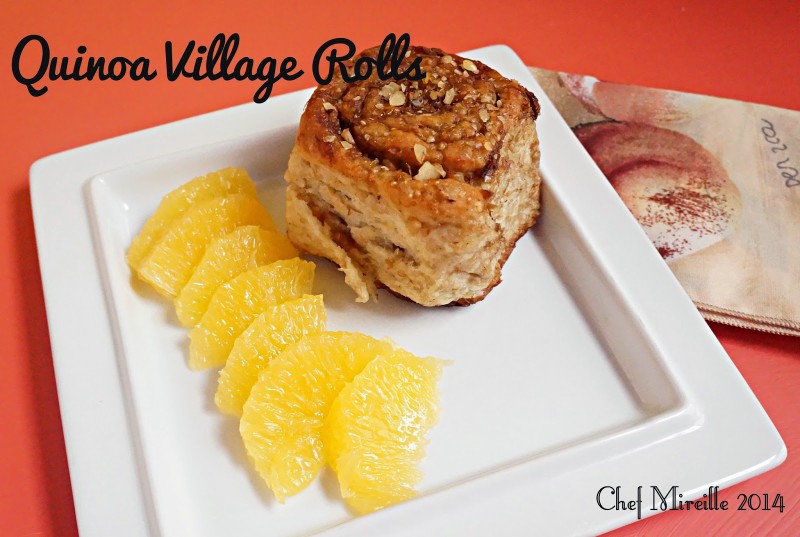 oh this nasty rain…trying to get some good photos of these rolls has turned impossible with the sun in hiding for days…Until the sun comes out of hibernation, you will just have to take my word that these rolls are amazing until I can get some photos to do them justice.
A few years ago, no one knew what quinoa was. However, now it's available everywhere. There is an ethical debate whether that's a good or a bad thing because now it has become unaffordable to the people who have relied on it for centuries as their primary protein source. There is also the other sde of the argument that argues it's the law of supply and demand.

I kind of see the point of both sides and can't really put myself in one camp or the other, so I still use quinoa but try to ration the amount I use. I don't eat it daily. Using quinoa is a good way to incorporate extra protein in home baked bread. These rolls are a healthy alternative to classic cinnamon rolls for breakfast, albeit with a different flavor profile. Using cooked quinoa instead of quinoa flour which I also use in baked products yields a very soft bread. These also have a much lower sugar content than the classic rolls, without the cloyingly sweet thick glaze that is traditionally poured over cinnamon rolls.
I fell in love with Maltese Village Biscuits when I made them last month here. The flavor profile of cloves and citrus zest made them so addictive and delicious, I decided to incorporate the same flavors in these rolls.
Quinoa Village Rolls
Ingredients:
1/2 cup quinoa
3/4 cup buttermilk
2 1/2 cups bread flour
3/4 teaspoon salt
1/3 cup sugar
2 1/4 teaspoons instant yeast
2 tablespoons milk
Filling Ingredients:
4 tablespoons butter, melted
1 tablespoon firmly packed brown sugar
1 teaspoon orange blossom water
1/2 teaspoon ground cloves
zest of 1 orange
zest or 1 lime
Topping Ingredients:
2 tablespoons confectioner's sugar
2 tablespoons water
1/4 cup walnuts
Combine 1 cup water and quinoa in a saucepan. Bring to a boil. Reduce to a simmer and cook for about 10 minutes, until all the water has been absorbed. Add another 1/4 cup water and buttermilk. Stir to combine and cook for another 3 minutes.. Using an instant read thermometer, cool the temperature down to 120 – 130 F.
In the bowl of an electric mixer, combine bread flour, salt, sugar and instant yeast. Add quinoa mixture to this. Using the dough hook attachment, knead the dough for 5 minutes.
Place in a lightly greased bowl. Cover with plastic wrap that has been sprayed with non stick spray. Cover with a kitchen towel. Leave to rise for 1 hour, until doubled in size.
Combine butter, brown sugar, orange blossom water, cloves and zests. Stir to combine.
Roll the dough into an 12×16 rectangle. Spread the clove mixture on top of the dough. Starting at the short end, roll tightly. Some of the filling will ooze out. Leave it on your work surface.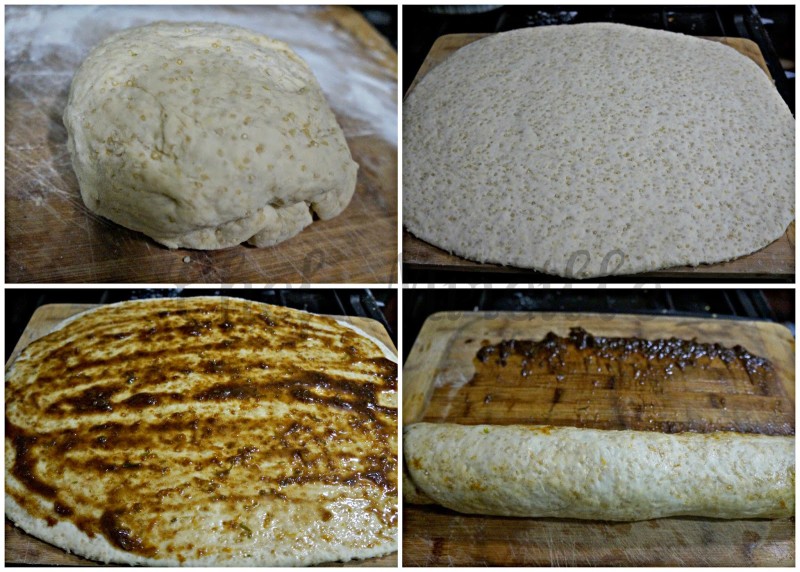 Cut into 8 pieces.
Spray a baking dish with non stick spray. Place cut side down into the baking dish.
Using a pastry brush, brush the extra filling that had oozed out on the top of the rolls. Cover with a kitchen towel and leave to rise another 40 minutes, until doubled in size. After 30 minutes, start to preheat your oven.
Preheat oven to 375 F.
Brush the tops with milk and bake for 40 minutes.
In a small bowl, mix the confectioner's sugar with the water and stir to mix.
Brush the sugar-water combination on tops and sprinkle walnuts on top. Press the walnuts down into the rolls. Bake for another 10 minutes.

With just a hint of sweetness, there is not the guilt associated with classic cinnamon rolls if you indulge in these instead with your breakfast coffee or tea…although I am having mine with Theraflu this morning as I caught a nasty cold…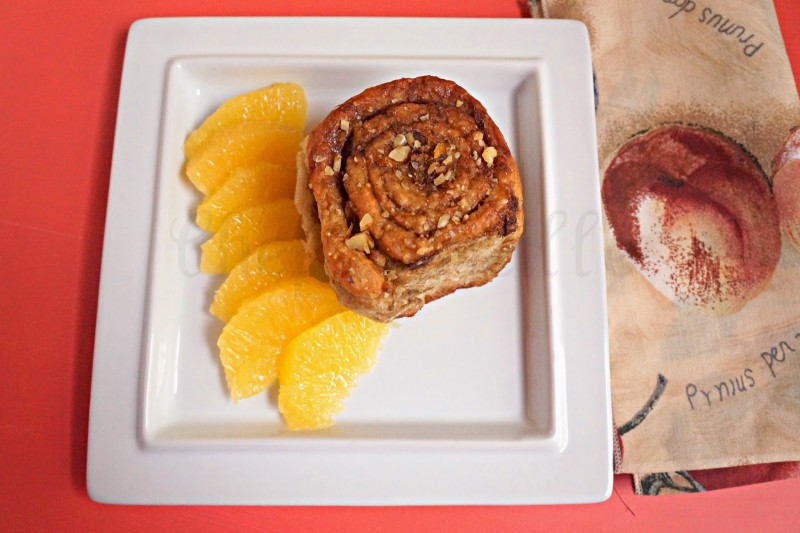 The cooked quinoa give these an incredibly soft and fluffy texture.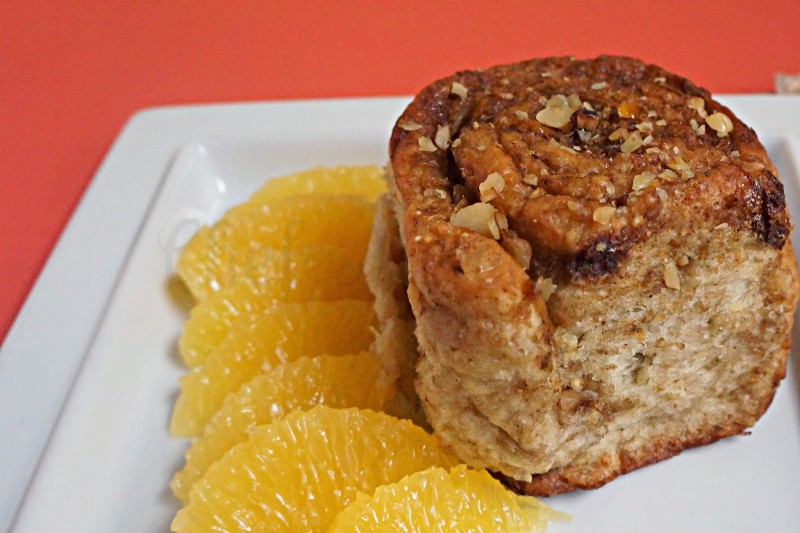 ….don't forget to take a look at all the other Bread Bakers and see what they cooked up with quinoa!
How to join
#BreadBakers is a group of bread loving bakers who get together once a month to bake bread with a common ingredient or theme. Follow our Pinterest board
right here
. Links are also updated each month on this
home page
.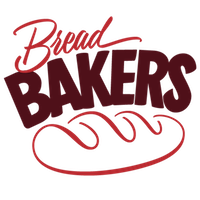 We take turns hosting each month and choosing the theme/ingredient.
If you are a food blogger and would like to join us, just send Stacy an email with your blog URL to [email protected].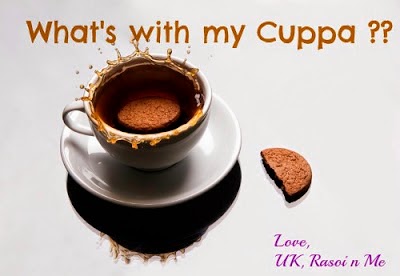 ….linking to What's With My Cuppa
LIKE THIS RECIPE? LEAVE A COMMENT..I LIVE FOR THEM!
Chef Mireille