Last Updated on December 14, 2020 by Chef Mireille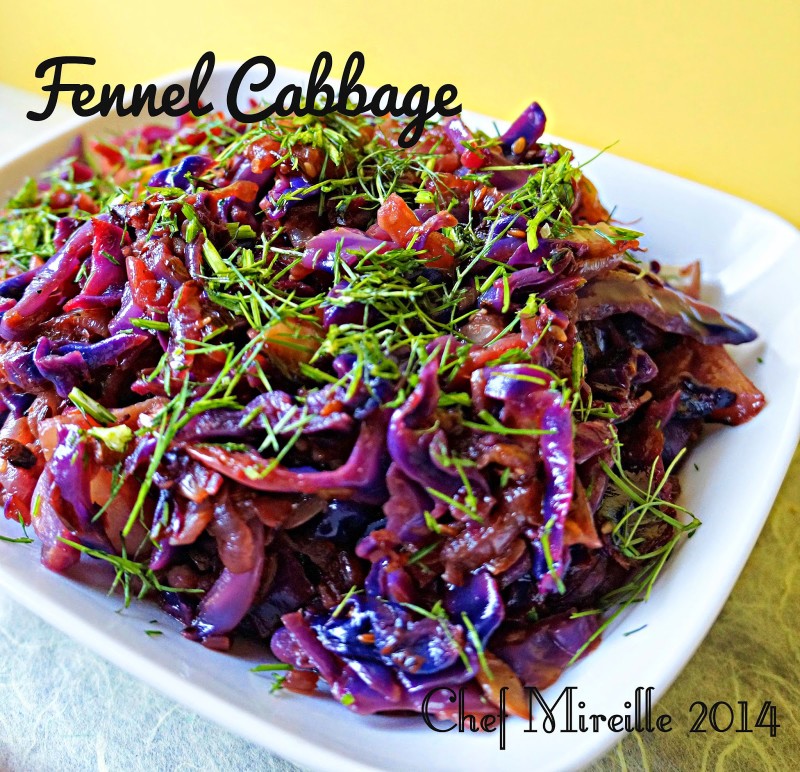 I hope you are all enjoying the exploration into the 30 states of India this month with the Indian Food Odyssey. This week has been quite interesting exploring the little known northeastern Indian states of Meghalaya and Manipur. Tomorrow, we're off to Mizoran and then Nagaland and Orissa. This recipe gives me a happy reprieve from the Northeast.
While this recipe isn't particular to any state, it's another recipe by one of my favorite Indian chefs, Maddhur Jaffrey. This if from her book, Quick & Easy Indian cooking, which is exactly what this recipe is. This quick side dish is delicious and can go well with any curry or even non-Indian food like any kind of grilled meat.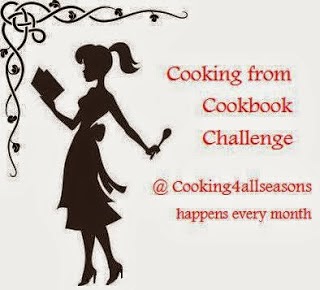 In Maddhur Jaffrey's original recipe, she used green cabbage. I only had red cabbage and since fennel seed was used in the recipe, I decided to add fresh fennel as well to heighten the fennel flavor.
This is my entry this week for Valli's Cookbook Cooking Challenge and this month's Potluck Week for the I Heart Cooking Club.
Indian Spiced Cabbage & Fennel with Carmelized Onions
Ingredients:
1/4 cup oil
1 small red cabbage, about 1 lb., thinly sliced
1 fennel bulb, about 1 lb., thinly sliced
1 large onion, halved and thinly sliced
1/2 teaspoon fennel seed
1/4 teaspoon cumin seed
1 teaspoon sesame seeds
1/4 teaspoon red chile pepper (cayenne pepper)
1 teaspoon salt
1/2 teaspoon garam masala
1 tablespoon lemon juice
fennel fronds, chopped, for garnish
Heat oil. Add sesame seeds, cumin seed and fennel seed. Cook for about 1 minute until they start to change color. Add onions and saute for about 3 minutes, until they start to change color.
Add cabbage and fennel. Cook for about 5 minutes on high heat, stirring frequently, until vegetables have softened.
Add salt and cayenne pepper. Reduce heat to medium low, cover and cook for about 5-6 minutes, stirring occasionally, until onions are browned and caramelized.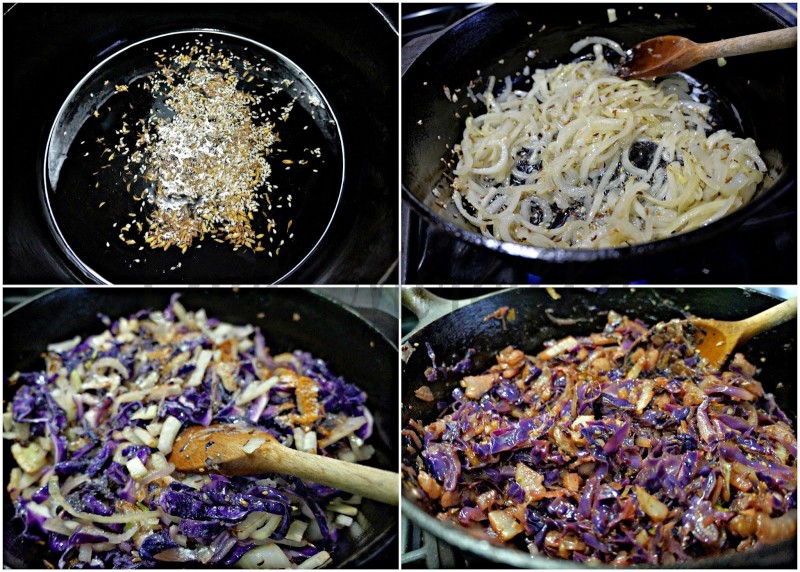 Add garam masala and lemon juice. Cook for 1 more minute.
To serve, garnish with fennel fronds.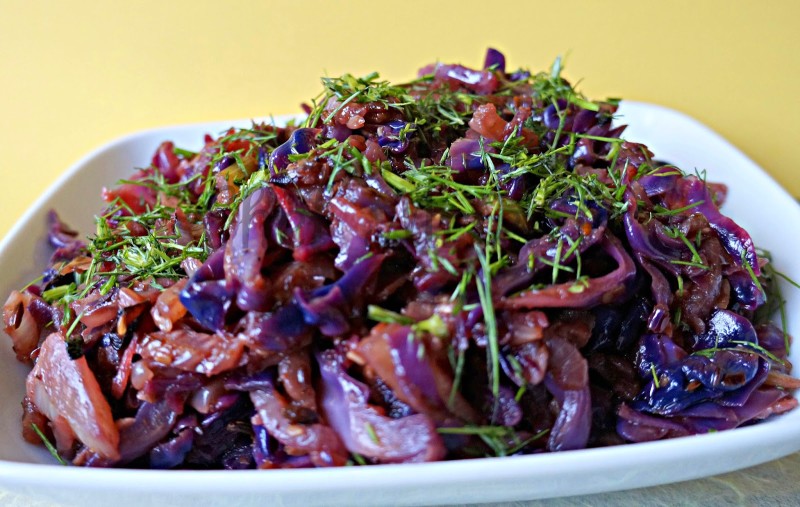 This post is for the CC Challenge of the month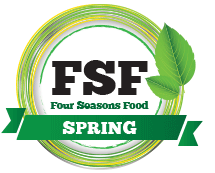 …linking to Four Season food by EatYourVeg & Delicieux
LIKE THIS RECIPE? LEAVE A COMMENT..I LIVE FOR THEM!
Chef Mireille