Last Updated on December 14, 2020 by Chef Mireille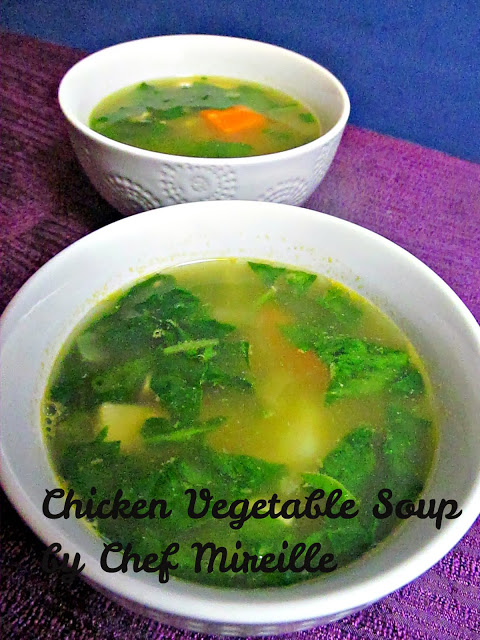 Continuing on in our Indian Odyssey Exploration, we are on to the Northeast Indian state of Mizoram, the most Christian state of India with 87% of Mizo's being Christian, converted by missionaries.
Mizoram is located in a beautiful part of the country with valleys, lakes and rolling hills, which is how it got its name. Mizoram, translated literally means "land of the hill people". However, it is one of the most developed areas of Northeast India, with 22 urban areas located within the state. Mizoram has the 2nd highest literacy rate in India and rates high in sanitation, but accessibility and unreliable transportation systems keeps it still isolated.
Like the other Northeastern states, Mizo's are part of India's tribal population. Mizo tribes share similar physical characteristics and language similarities. There are also a few non-Mizo tribes including the Bnei Menashe, who claim Jewish roots.
The Mizo's are a tight knit community with activities focused around the church, which is vital in their social life. It is a fair society, with no class distinctions. They live their lives according to tlawmngaihna (now tell me how you would pronounce that word with all those consonants next to each other), which means it is the obligation of all members of society to be hospitable, kind, unselfish and helpful to others.
While recipes for Mizo cuisine were hard to come by, I came across many descriptions of the food and I developed my own version of their Chicken Vegetable Soup. It is flavored with a local herb pardi, with a flavor similar to celery as well as other green leaf vegetables, particular to the region. This adapted version of the soup uses ingredients that I was able to locate here in NYC.
Mizoram cuisine is characterized by being a low fat cuisine that utilizes little oil and is simply flavored with onions, garlic, ginger and chiles. Other spices are rarely used, if at all. Fermented soy beans and dried fish add the flavor to many dishes, instead of the spices used in other Indian regional cuisines. Meals usually end with fresh fruit and plain black tea made with only jaggery, as a contrast to the calorie laden sweets and Masala Chai.
Mizoram Chicken Vegetable Soup
Serves 8
Ingredients:
18 oz. chicken tenderloin, cut into bite size pieces
1 teaspoon garlic paste
1 tablespoon ginger paste
1 tablespoon mustard oil
3 small chiles, thinly sliced
1 onion, finely chopped
4 stalks celery, chopped
10 cups chicken broth or water
2 small potatoes, peeled and chopped
1 pound yellow pumpkin,peeled and chopped
2 small carrots, peeled and chopped
1 1/2 cups canned bamboo shoots, drained and sliced
1 bunch spinach, chopped (about 5 cups)
1/4 cup fenugreek leaves, finely chopped (methi)
1/2 teaspoon black pepper
salt, to taste
Combine chicken with ginger, garlic and chiles. Marinate for 1 hour.
In a large pot, heat oil.
Add onion and celery and saute for a few minutes until softened. Add chicken and saute another few minutes.
Add water or chicken broth and bring to a boil.
Add pumpkin, carrots, bamboo shoots and potatoes. Reduce to a simmer and cook for 10 minutes, until vegetables are cooked through.
Add spinach, salt and black pepper. Cook for another 5 minutes, until spinach wilts.

I had house guests the weekend I made this soup and they kept on going for more saying "Now this time it definitely is the last bowl." …but then they would be up again in another 15 minutes getting another bowl. To me, that is the highest compliment because they could not stop eating it as much as they wanted to. Full of vegetables and almost no oil, is there anything wrong with over indulging in this soup?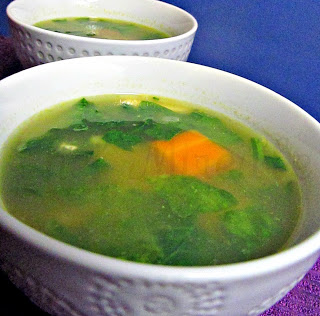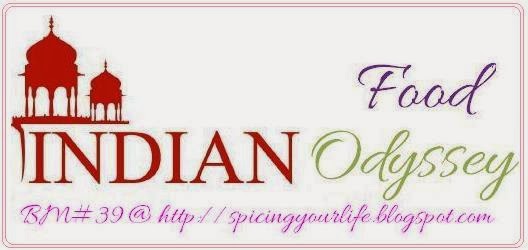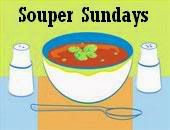 Check out the Blogging Marathon page for the other Blogging Marathoners doing BM# 39
…linking to Souper Sundays s & Fabulous Feast Friday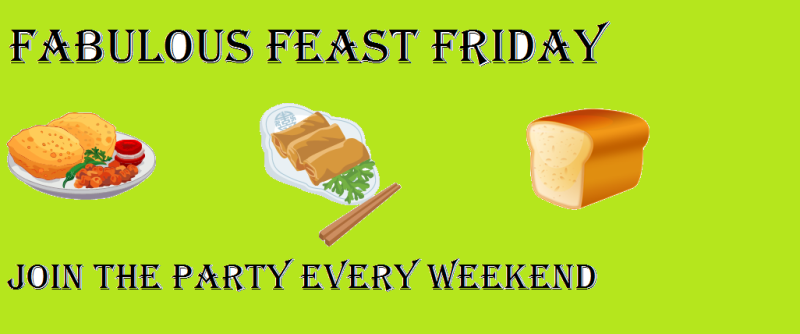 LIKE THIS RECIPE? LEAVE A COMMENT..I LIVE FOR THEM!
Chef Mireille