Last Updated on December 14, 2020 by Chef Mireille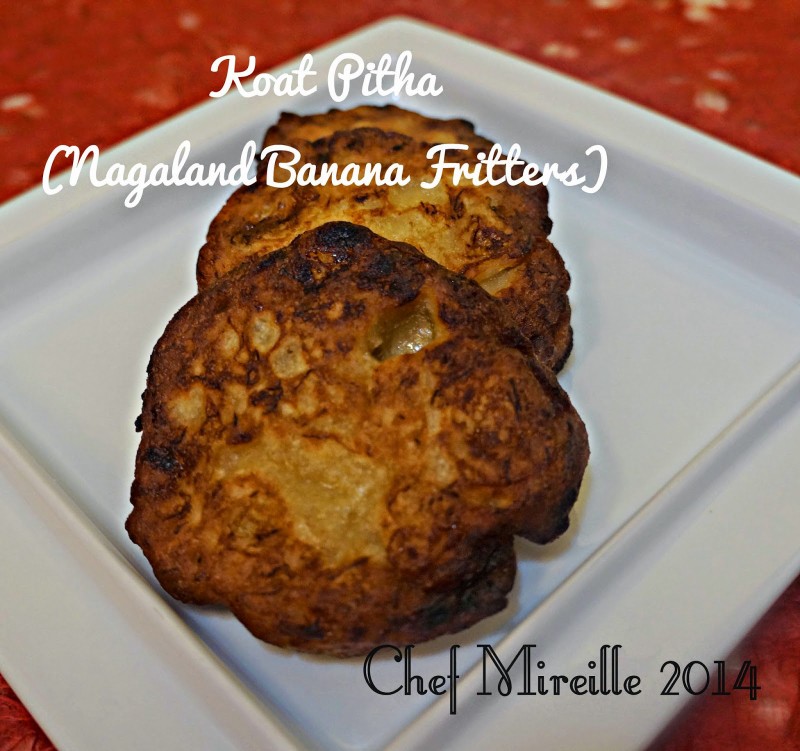 Nagaland is the most northeastern state of India's 7 northeastern sister states. It is a tribal state with a dozen majority Tibeto-Burman tribes and 20 languages spoken among them. Unlike the rest of India with its Hindu majority Vegetarian cuisine, Naga's are 90% Christian, most likely converted by American missionaries. Nagaland is one of three Christian majority states in India, along with Mizoram and Meghalaya. Nagaland is the only place, outside of Mississippi in the southern United States, where Christian Baptists are the majority religion. In fact, there are a higher percentage of Baptists in Nagaland than in Mississippi. With no religious dietary restrictions, pork is eaten in abundance here and is the main protein source, along with fish.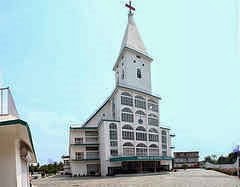 Nagaland Baptist Church (source:panoramio.com)
Nagaland is very mountainous and is one of the smallest Indian states. Nagaland, along with Assam, has been under Burmese (now known as Myanmar) rule at different periods. When India received its independence, Naga was part of Assam. This led to many tribal battles as the Naga tribes wanted their own representation so that tribal issues would not be ignored by the Assamese. Finally, in December 1963, Nagaland was given its own statehood and an uneasy cease fire was granted between the Naga tribes against police and other government officials. However, occasionally, bouts of violence still erupt in tribal Nagaland as they feel their voice isn't heard in Delhi's political agenda.
Enough of politics..let's get to some Naga cuisine…
Nagaland, like many of the other Northeastern Indian states, uses smoking and drying as common cooking techniques. Stews/Curries are often made with dried beef or dried pork. Dried bamboo shoots are also very common. You will find common foods throughout the northeast region. Many of the numerous pithas made in Assam you will find in Nagaland also.
Due to its proximity to Southeast Asia, you will also find their influence on Naga cuisine. Nagaland has its own version of Malaysian Laksa and Thai Black Rice Pudding. The black glutinous/sweet rice is commonly used in a variety of dishes. However, the Nagas put their own twist on it. Instead of shrimp in traditional laksa, the Naga version includes the fermented fish they are so fond of. While the Thai version of the rice pudding is made with coconut milk, the Nagas make a simplified version with just milk and water.
Koat Pitha
Yield: 12 pithas
Ingredients:
3 large bananas
3/4 cup rice flour
1/2 cup jaggery, powdered
1/3 cup oil, for frying
Mash bananas with jaggery. Add flour and mix until thoroughly combined.
Heat oil.
Place one tablespoon at a time of banana mix into the hot oil and fry until golden brown on both sides.
Place on paper towels to absorb excess oil.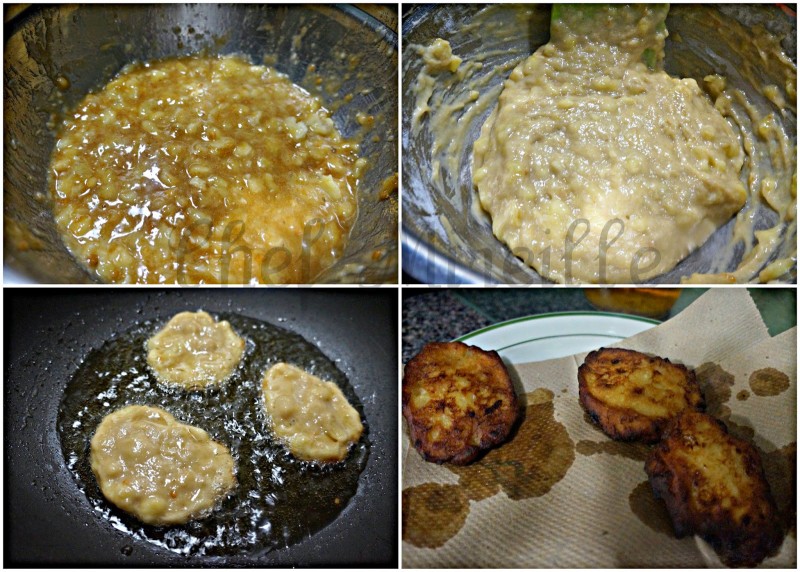 Notes: Eventhough the half size bananas are more common in Asian countries, I used 3 large 8″ bananas, the more common variety we get in US.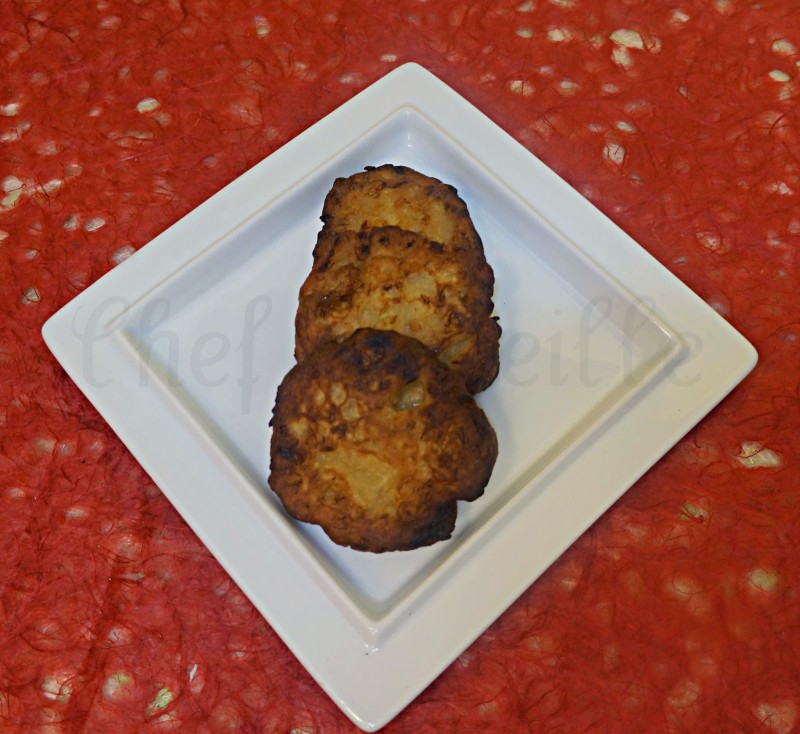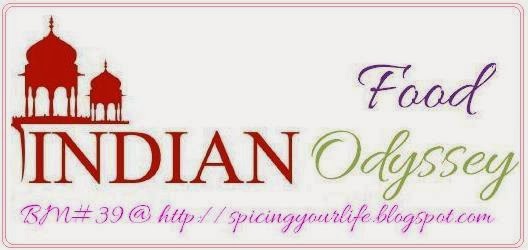 Check out the Blogging Marathon page for the other Blogging Marathoners doing BM# 39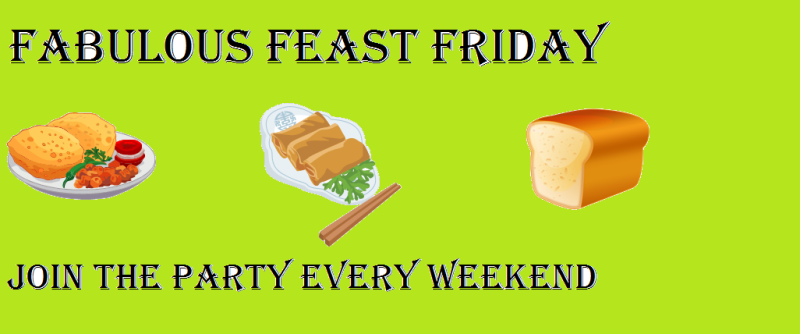 …linking to Favorite Recipes hosted by me & Fabulous Feast Friday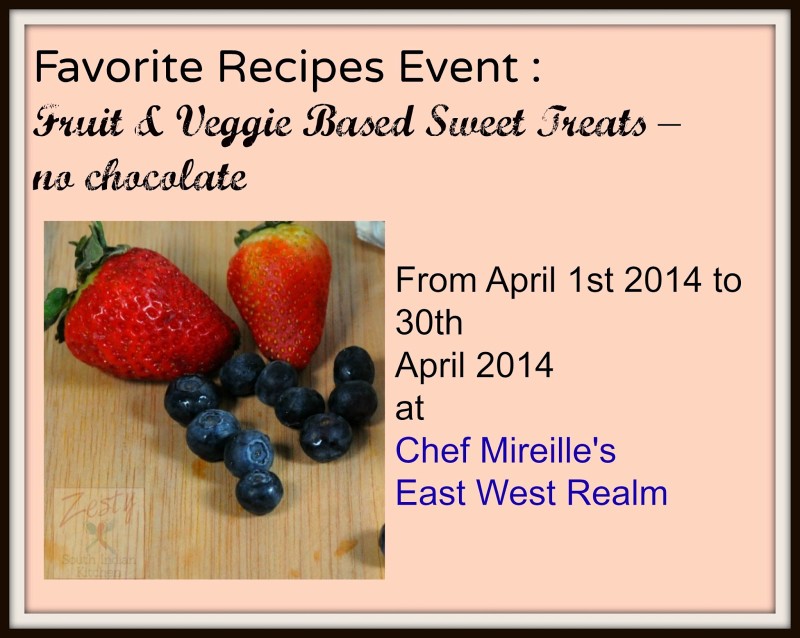 LIKE THIS RECIPE? LEAVE A COMMENT..I LIVE FOR THEM!
Chef Mireille