Last Updated on June 9, 2023 by Chef Mireille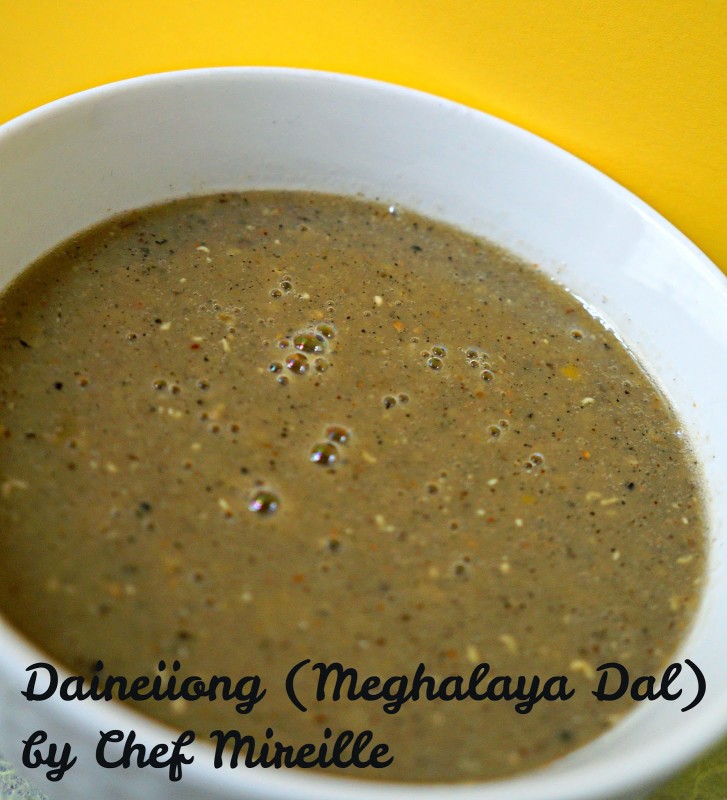 Meghalaya, one of the seven sister Northeast Indian states, has a majority tribal population and religion is determined by tribe. Khasi, the majority tribe is Christian with some following their traditional religion. Meghalaya, along with Nagaland and Mizoram are the most Christian states of India. 70% of Meghalaya is Christian, with the rest being Hindu or following tribal religions. There is also a Nepali population in Meghalaya. Although English is the official language, the four languages spoken in Meghalaya are Khasi, Garo, Assamese Nepali and Pnar (also known as Jaintia – people of the Jaintia Hills). Garo is spoken by the majority. Many sub dialects of these majority languages are spoken by the various tribes.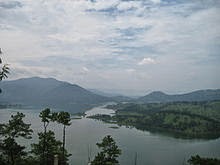 Umiam Lake, Meghalaya – Wikipedia
Meghalaya, also known as the "Scotland of the East" with its own golf course, is the wettest place on Earth with more rainful than any other place. Meghalaya is one of the most beautiful states of India, with much forests, lakes and rolling green hills. Despite its agrarian society with pineapples, bananas, corn and potatoes as major crops, much of their food supply has to be imported. The state is under-developed and with unsustainable farm practices, poverty is common.
Meghalaya was another of the challenging northeast Indian tribal cuisines. Finding recipes were very challenging and I had to rely on articles and restaurant reviews to find details about the food and then create my own recipe based on the descriptions.
My first attempt at making Minil Songa, glutinous rice cakes was a total miss regarding palatability of the food. I used glutinous rice flour, since the glutinous rice powder they use is not available here. While I have had glutinous rice flour in many Chinese desserts like mochi and these Peanut Sesame Dumplings I made a few months ago, the savory version was not enjoyable to me. I just did not like the texture. Even though I tried to bury it with Sri Lankan Shrimp Curry, I just could not eat them. After torturing myself in trying to eat it for half the meal, I relented and they ended up in the garbage.

Minil Songa – Glutinous Rice Cakes
This was my second attempt at creating a Meghalaya recipe and I was hoping for better results.
This is the most unappetizing looking bowl of dal. After I cooked it, I just stared at the pot for a few minutes because I did not relish taking a spoonful of something that looked like mud. This looks like the color of henna that is used to color your hair. I imagined slathering this on hair, instead of injesting it.
I walked away for 10 minutes and then I came back and armed with courage, took a spoonful of it. It actually doesn't taste that bad. More mildly flavored than other Indian dals, but I was able to enjoy it. With that being said, that doesn't mean this is going to be my go to version of dal. However, if someone offered this to me, I wouldn't refuse and would enjoy the meal.
Daineiiong
Serves 4
Ingredients:
1 cup red lentils (masoor dal)
3 cups water
1 tablespoon black sesame seeds
2 teaspoons ginger garlic paste
1 teaspoon mustard oil
salt, to taste
Combine the lentils and water in a saucepan and boil until tender, about 15-20 minutes.
In a dry skillet roast sesame seeds for about 1-2 minutes, until they start to pop. Cool. In a coffee/spice grinder, grind sesame seeds with 2 teaspoons of water.
Transfer to a bowl and mix with mustard oil and ginger garlic paste. Stir to combine.
Add to cooked lentils with salt and simmer another 3 minutes.
Using an immersion blender, puree. Simmer another 5 minutes.

I had it with some brown rice and this Oriya recipe, which will be coming up when we get to Orisha. It was an enjoyable lunch, however, this is one of the few times when I thought a blind person would have the advantage. Sighted people eat with their eyes first and I am sure the blind person would have enjoyed this meal more.