Last Updated on April 1, 2017 by Chef Mireille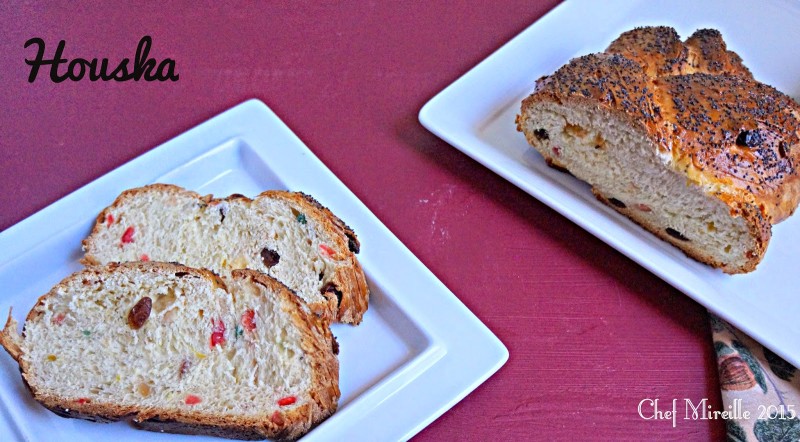 I remember when I was in fifth grade in elementary school, we had to learn all the countries of Europe and their capital cities. Maybe it's because I have such an unusual name in America and people are always butchering the pronunciation and the spelling of my name, but I was so intrigued with Czechoslovakia. I loved the way it sounded as it rolled off my tongue and I made it my mission to memorize how to spell it. When the teacher gave us an oral quiz going around the room giving us a country name which we had to spell both the country and the capital, I was so proud to get it right after the first few students he called on got it wrong. Humility was not one of my strong points:)

After all that work, I was so upset when the country changed its name to Czech Republic never being allowed to spell or say the long name again 🙁
This is a traditional slightly sweet Czech bread usually made around Christmastime.
Houska
Yield: 1 loaf
Ingredients:
1/4 cup warm water
1/4 cup warm milk
2 1/4 teaspoons dry active yeast
1/2 cup sugar
1/4 cup melted butter
1 beaten egg
1 teaspoon lemon zest
1/2 teaspoon salt
1/4 teaspoon ground mace
3 cups bread flour
2 tablespoons raisins
2 tablespoons dried candied fruit (tutti frutti)
egg wash (1 egg beaten with 1 tablespoon water)
1 teaspoon poppy seeds
Combine water, milk and sugar in a bowl. Add yeast. Give it a quick stir and leave for 5-10 minutes, until it turns foamy.
In a large bowl, combine flour, butter, beaten egg, lemon zest, salt and mace. Add proofed yeast and mix to form a dough. Add raisins and fruit. Add 1-2 tablespoons of water to form a soft and elastic dough. Knead for 5 minutes.
Place in a lightly greased bowl.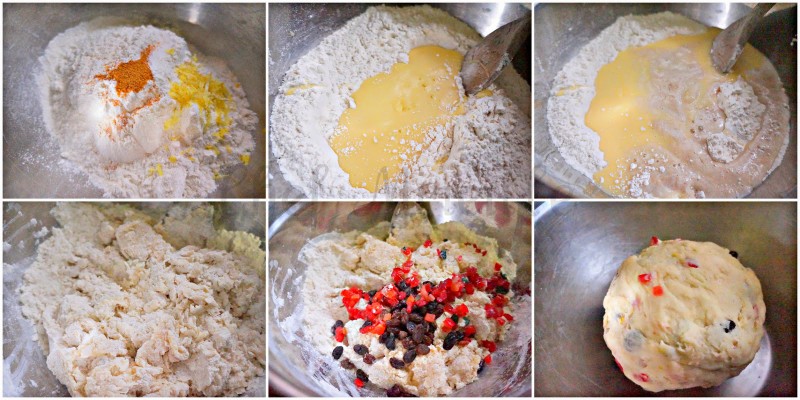 Cover with plastic wrap sprayed with non stick spray. Cover with a kitchen towel and leave to rise until doubled in size, about 2 hours.
On a lightly floured board, divide dough into 3 equal portions. Roll each portion into a 12″ rope. Form the 3 ropes into a braid..
Spray a cookie sheet with non stick spray. Transfer braid to the cookie sheet. Cover with a clean kitchen towel and leave to rise until doubled in size, about 1 hour.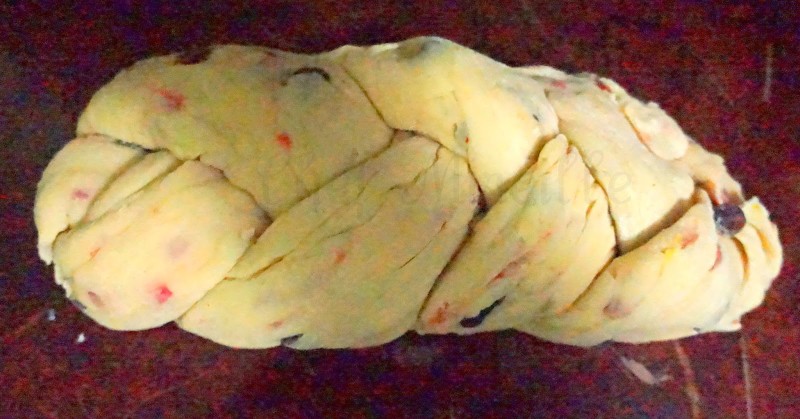 Preheat oven to 350 F.
Brush braid with egg wash and sprinkle poppy seeds on top.
Bake for 40 – 45 minutes, until loaves sound hollow when tapped.
The bread has a great crispy exterior with a soft crumb inside.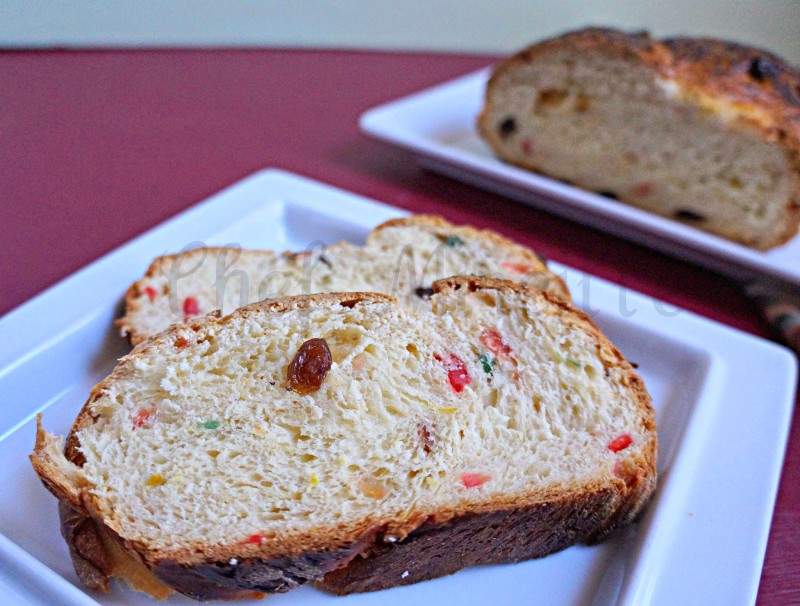 Notes:
Mine took longer than usual to rise, but that might be due to the cold temperatures we are experiencing and my bread was left on a counter near a window.
Don't be tempted to throw the bread away if it is not rising. Just be patient and let it go longer. I have even left it out overnight with amazingly delicious results.