Last Updated on June 29, 2016 by Chef Mireille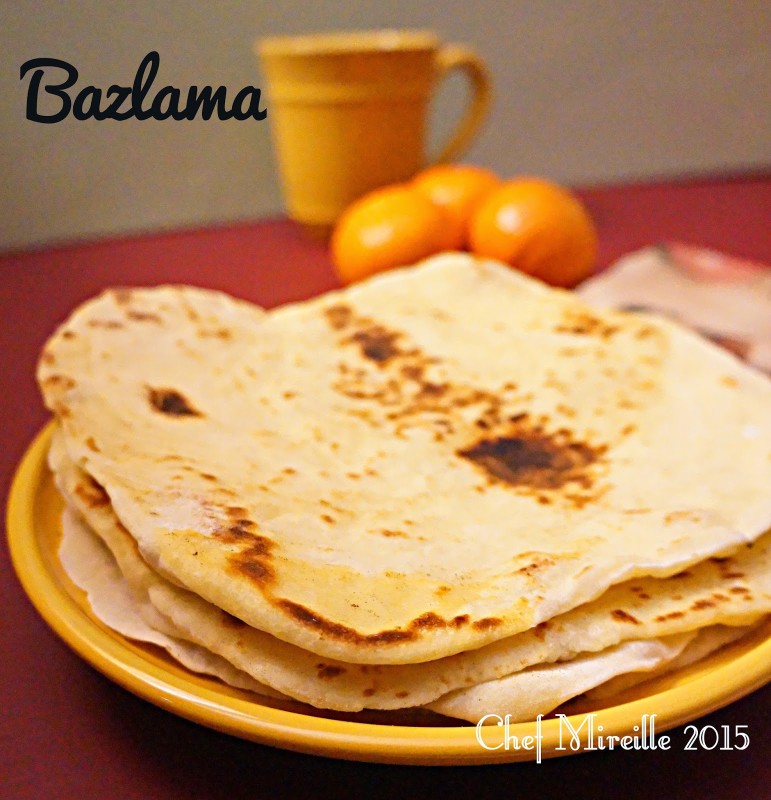 Today, we are traveling to Turkey to sample one of several yeasted flatbreads popular in Turkish cuisine. This yogurt bread has a light and soft texture. Serve with hummus, olives, dates and feta for a traditional breakfast or meze or try one of the links posted below to other Turkish inspired meals I have cooked up before..
Bazlama
Yield: 16 breads
Ingredients:
2 1/4 teaspoons dry active yeast
1 tablespoon sugar
3/4 cup – 1 1/4 cups warm water (about 110 – 120 F)
4 cups all purpose flour
1 tablespoon salt
1 tablespoon olive oil + more for brushing skillet
3/4 cup + 1 tablespoon Greek yogurt
In a small bowl, dissolve sugar in 1/4 cup of the water. Sprinkle yeast on top and leave 5-10 minutes, until it turns foamy.
In a large bowl, combine the flour and the salt. Make a well in the center. Add the olive oil, yogurt, proofed yeast and another 1/2 cup of the warm water. Pull the flour into the well of wet ingredients and mix by hand until the dough comes together. Add remaining water a little at a time as necessary and knead for about 5 minutes until you have a soft and elastic dough. Cover with a damp cloth and leave to rest for 20 minutes.
Divide dough into 16 pieces. Roll each piece into a circle about 7″ in diameter. Keep the remaining dough covered with a damp cloth as you work with each one.
Heat a skillet on the stove. Using a pastry brush, brush a little olive oil on the skillet.  Place one rolled out dough on the heated skillet. Cook for a few minutes until bubbles appear on the top.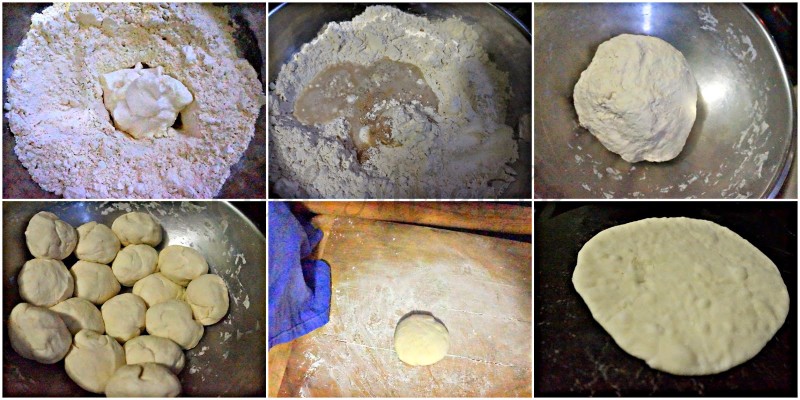 Flip over and cook for another few minutes until browned on the bottom side..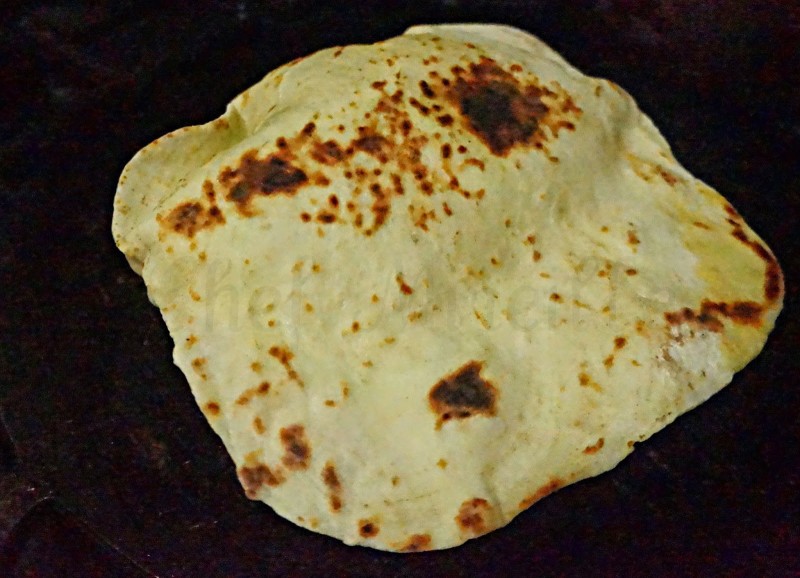 Repeat until all the breads have been cooked. Keep on brushing olive oil on the skillet as needed, after every other bread.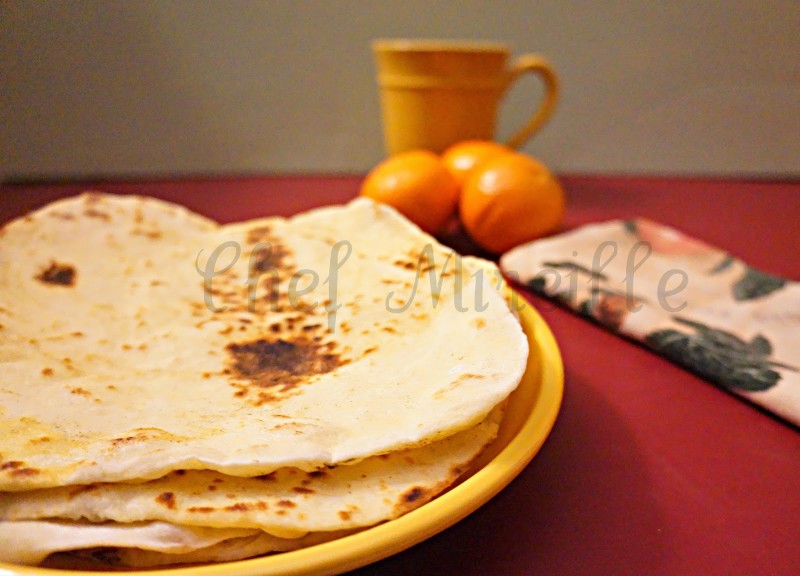 Soft and fluffy Bazlama…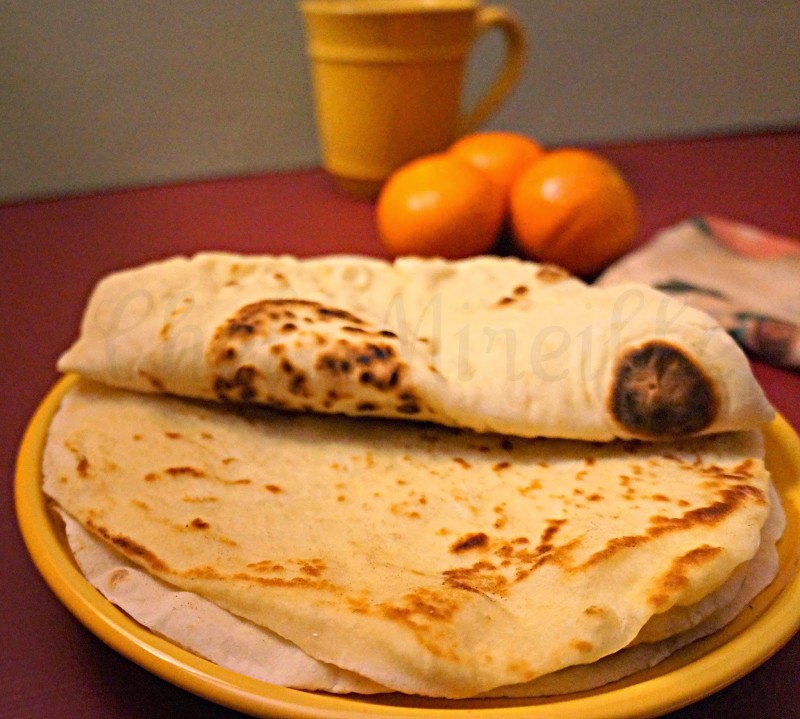 Serve warm with other Turkish inspired foods like:
Menemem
Oregano-Sumac Halloumi
Halloumi Fig Sandwich
Pumpkin Hummus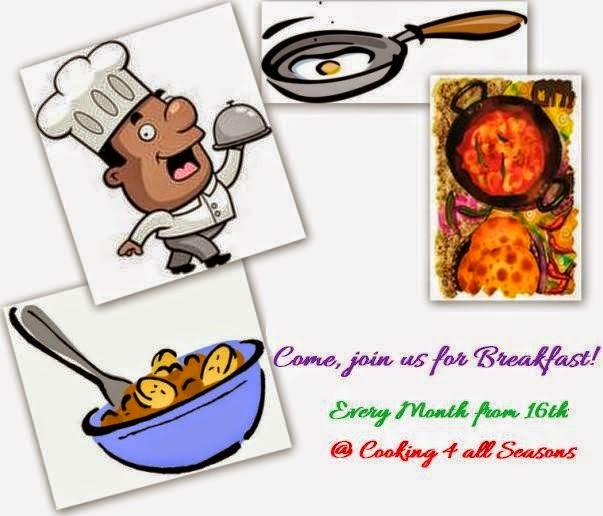 …linking to Food of the World – Turkey & Come Join Us for Breakfast
Check out the Blogging Marathon page for the other Blogging Marathoners doing BM#48
LIKE THIS RECIPE? LEAVE A COMMENT..I LIVE FOR THEM!
Chef Mireille