Last Updated on June 2, 2015 by Chef Mireille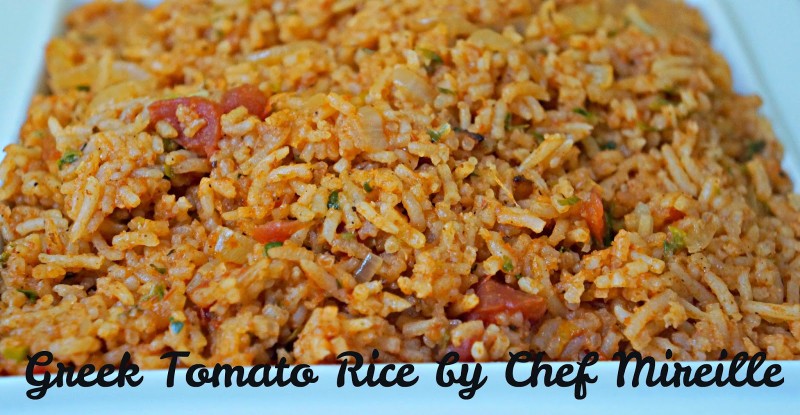 For something as basic as tomato flavored rice, I really tried hard to make the three versions I tried this week very different and so traveled to the three corners of the Earth with a North African version, a Vietnamese version and today, a Greek version. Of the three version, I liked this Greek version the best. The combination of spices, vinegar and fresh parsley married well.
Greek Tomato Rice
Serves 6
Ingredients:
1 tablespoon oil
1 tablespoon butter
1 onion, thinly sliced
2 cloves garlic, finely chopped
2 cups rice
1 1/2 cups tomato sauce (you can also use pasta sauce for additional flavor)
2 1/2 cups water
1 tablespoon red wine vinegar
1 teaspoon sugar
1 teaspoon black pepper
1 tablespoon paprika
salt, to taste
2 tablespoons parsley, finely chopped
mannouri cheese, crumbled (optiional)
Heat oil and butter in a large pot. Add onion and garlic and saute until softened. Add rice and toast for 1 minute.
Add tomato sauce, water, vinegar, sugar, pepper, paprika and salt. Bring to a boil. Reduce to a simmer, cover and cook for 15 minutes.
Add parsley and toss to combine.
Turn off heat and leave covered for another 5 minutes.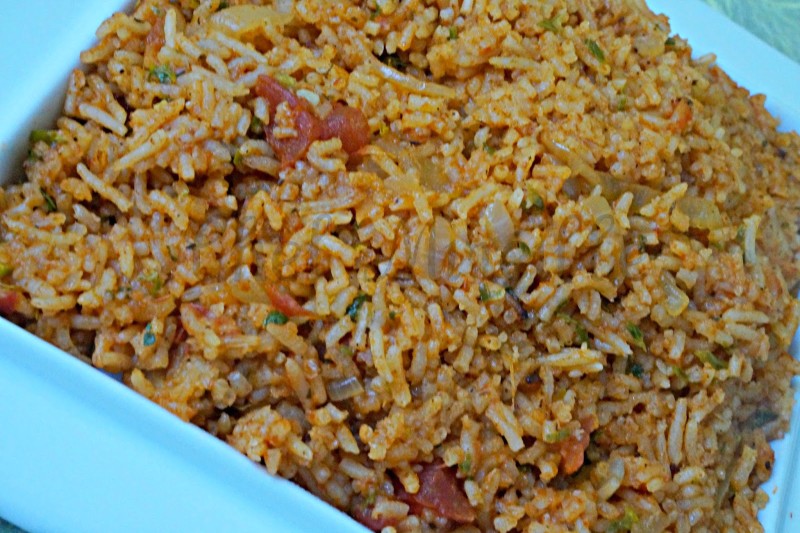 To serve, top with crumbled mannouri. Since mannouri does not have the salt content of feta, you can add the cheese liberally.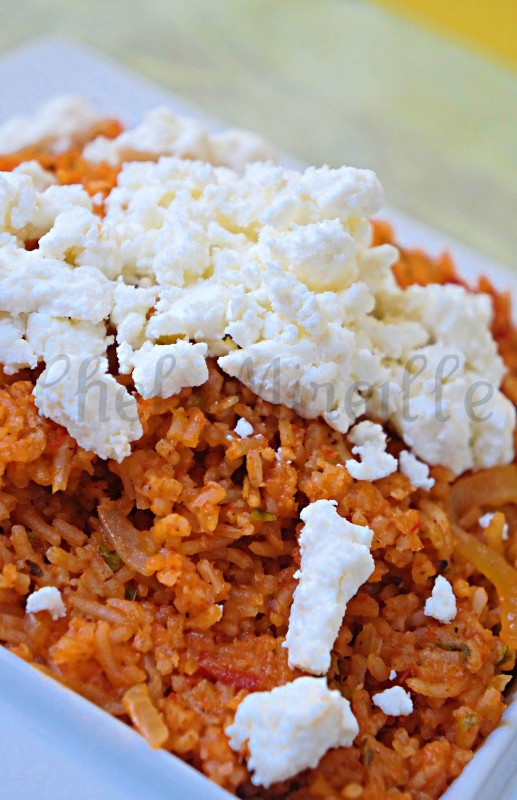 Notes: the addition of the cheese is not traditional, however since I had some in my refrigerator and it is a Greek cheese, I added some to it.
Check out the Blogging Marathon page for the other Blogging Marathoners doing BM#38
…linking to In My Veg Box – Tomatoes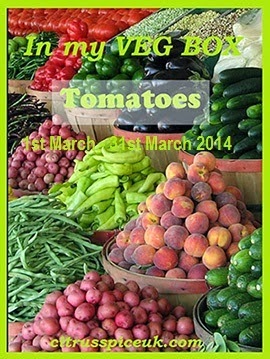 LIKE THIS RECIPE? LEAVE A COMMENT..I LIVE FOR THEM!
Chef Mireille